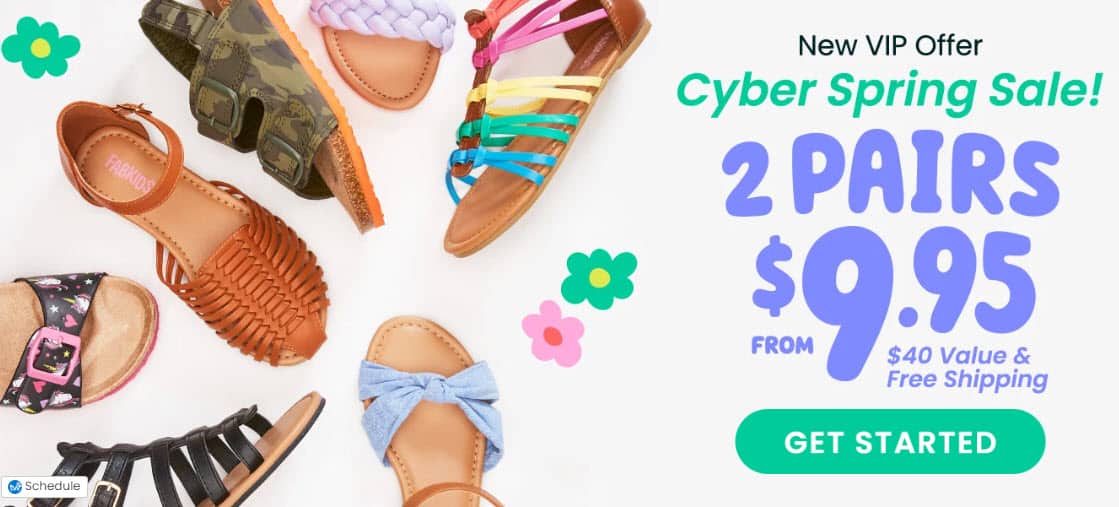 Kiddos need new shoes for summer? Fab Kids is offering Two Pairs of Kids Shoes for ONLY $9.95 with free shipping (available in boys and girls).  That is under $5 per pair shipped!
To get this deal: Simply go here and take a short quiz about the kind of clothes your kiddo likes. You will then be able to choose the shoes you want!
Each month FabKids will suggest an outfit. These playfully styled outfits are normally $29.95. It's easy to accept the recommended outfit in a single click either via e-mail or on the site. You may also shop the collection to choose your own outfit, or simply skip the month. There is never an obligation to buy – you may "skip" as often as you'd like.