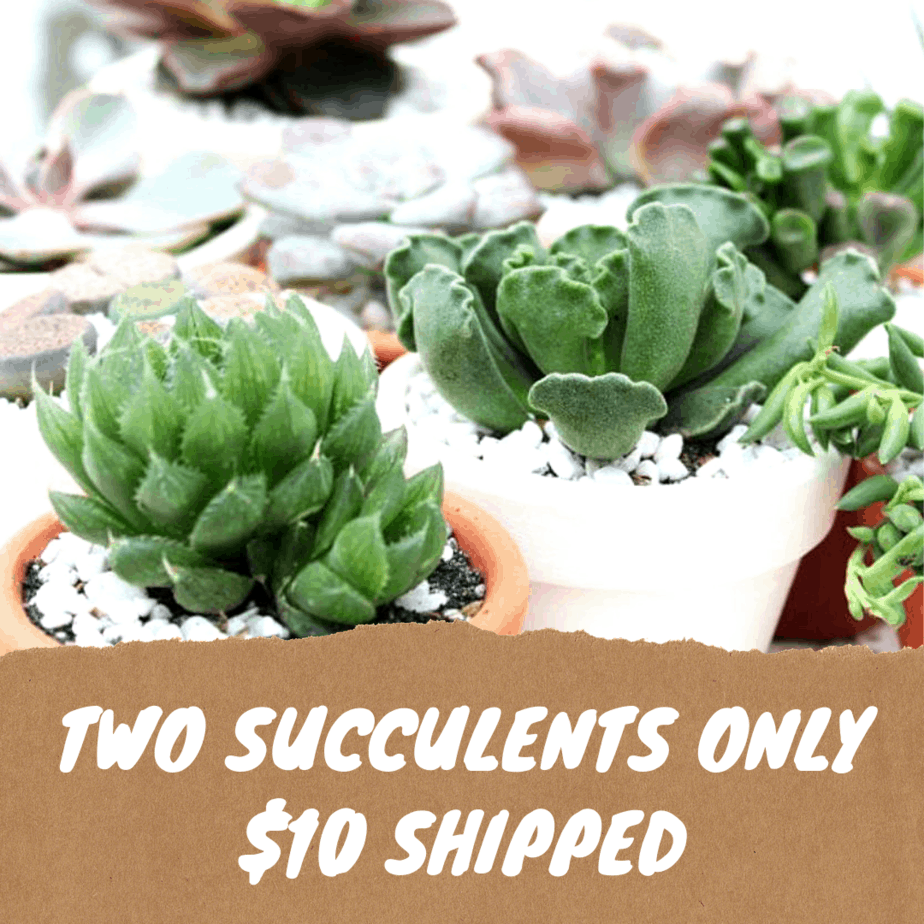 Succulent Studios has an awesome deal for plant lovers right now!
Get two succulents shipped to your door every month for only $10.00! Plus, you can use the code CACTUS at checkout for free shipping – a $6.50 savings!
There is a pop up offering $5 shipping. Don't use that one, the code is a better deal!