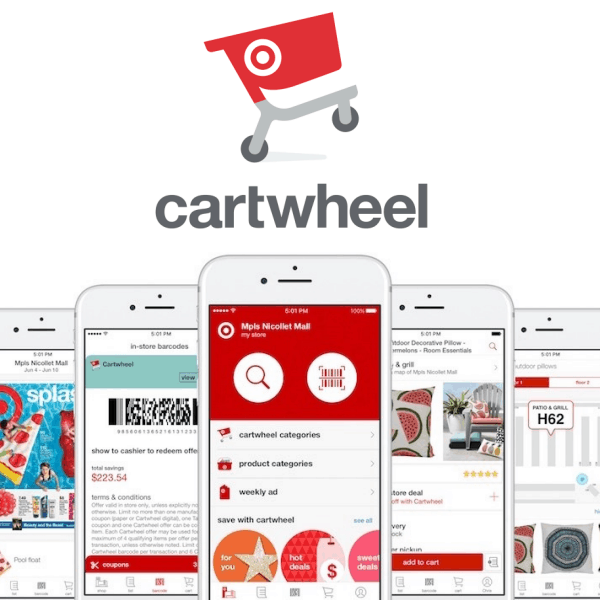 Ways To Save With Target Cartwheel
So many people are obsessed with shopping at Target.  Some people frequent the store several times a week and can't wait to find their next best deal.
You name it, and you can find it at the retail giant. From paper plates to purses, and picture frames to frozen vegetables, Target has it all — and all for a good price.
But did you know that you can save even more money by using grocery apps? Target, specifically, has its own app called Cartwheel.  It is full of deals, surprises, and helps for shopping at Target. You should never go to Target without making sure to use your Cartwheel app.
Would you believe that the Target Cartwheel app is one of the top couponing apps for the year?
There are so many reasons you should download the app. Here are ways you can save using the Target Cartwheel.
Sort Offers
There are four different ways you can sort offers in the app making it even easier to save more every time you shop: Newest, Trending, Expiring, and Discount.
If you want to enjoy the biggest savings, make sure to sort by discount.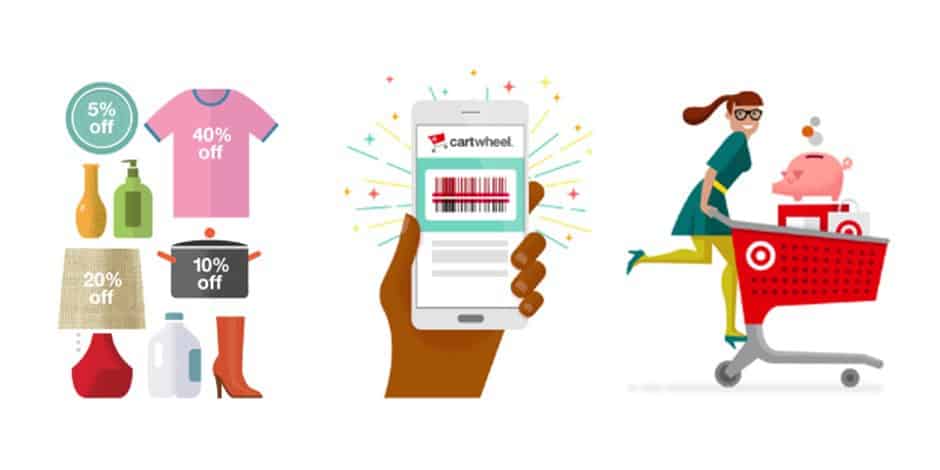 Know The Savings
Nothing is more annoying than finding out about a great deal and then heading out to the store only to find the information was wrong or they have already sold out.
You can make sure this never happens again when you're shopping at target. Just check which deals are near you and you'll be in the know.
On the app's home screen, tap the button that says "Cartwheel Near You."
You can see any offers available in the store near you.
Stack Offers
Couponing is made much easier with the Cartwheel app. You can see the manufacturer coupons and cartwheel offers all in one place.
All you need to do is to add both to your wallet and you can redeem all the deals with just one scan.
Clearance Items
You can use the Cartwheel app on clearance items to get even more savings.
But make sure to read the fine print first before assuming that you can get a better deal on top of the clearance price.
Shop The Best Time
There are a lot of deals that the Cartwheel app releases every day, but most of the new offers are dropped on Sunday.  So be sure to use the app to make sure you know when to shop.
Exclusive Coupons
Other than using your Cartwheel app, paying using your RedCard debit card will reward you with even more savings.
You can get more discounts and even Buy 1 Get 1 exclusive offers by paying with your RedCard debit card.
Plus, you can save 5 percent on every transaction when you use your card and a 10 percent off coupon during your REDCard anniversary.
Get the most out of your money by using the Cartwheel app every time you shop.  They have made it so easy to save money, no wonder everyone loves shopping at Target.