2022 National Pizza Day Freebies & Deals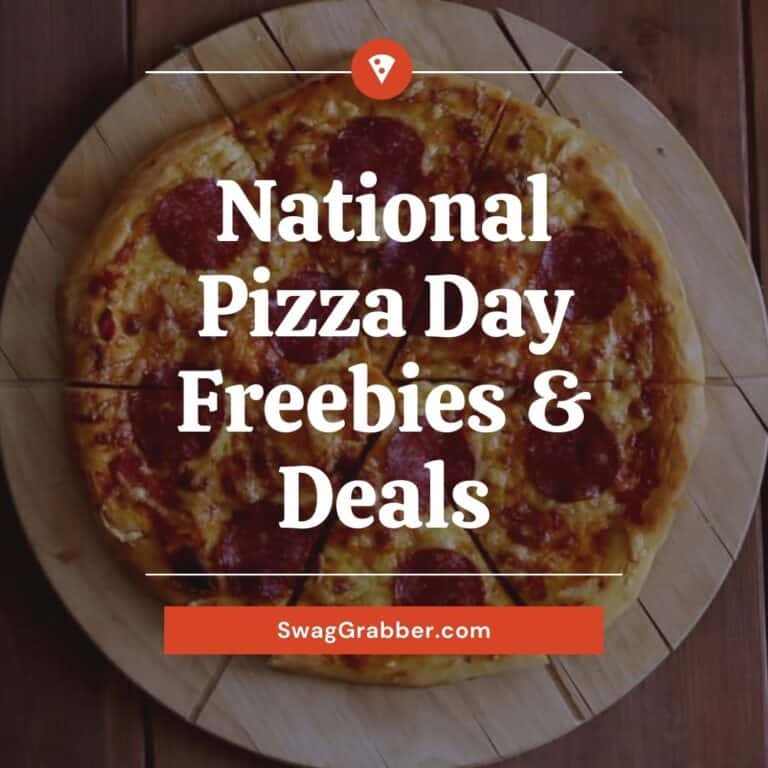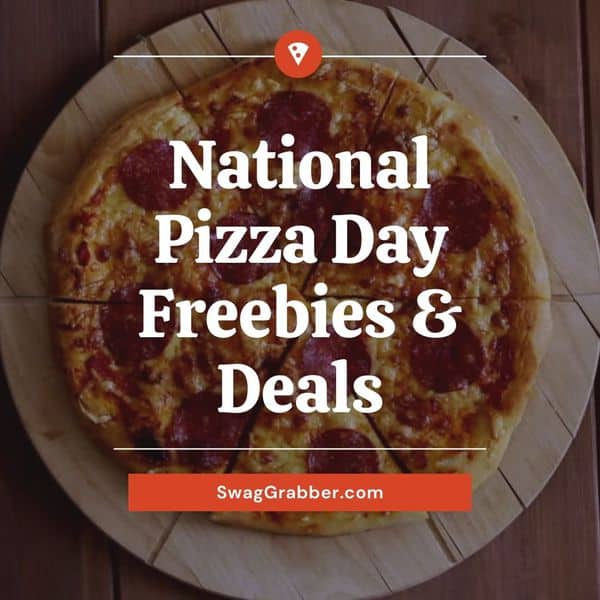 2022 National Pizza Day Freebies & Deals
About National Pizza Day
National Cheese Pizza Day is a great opportunity to get your favorite pizza for free or at least very cheap. Here's our list of the best deals and coupons from around the country.
National Pizza Day Restaurant Promotions
Bertucci's: Get two large signature pizzas, rolls and salad (delivery or to-go) for only $36. Fit for up to four people.
BJ's Restaurant & Brewhouse: Get an appetizer and beverage combo with tavern-cut pizza and wine for just $20. You can also get on tavern-cut pizza and a bottle of $15 wine for also $20. They are also offering take out and delivery for a half-off pizza with the promo code HALFOFF.
Blackjack Pizza: Get a large pizza with up to three toppings for only $13.99 when you use code TT at checkout.
Blaze Pizza: Choose from a BYO or signature pizza, side salad and a bottled drink for just $10. You can also get their two large one-topping pizza special for only $20.
Brixx Wood Fired Pizza: On January 11, enjoy a BOGO pizza special carryout only. All month long, your can order two pizzas and a ceasar salad for just $20.21.
Domino's: Get a carryout pizza with up to three toppings for $7.99. Yyou can also order 10-piece wings or boneless chicken breasts with this deal.
Donatos: Order online from now until January 24 to get up to 50% with code TWENTY.
Fresh Brothers: Use code PICKUP5 to get $5 off on online orders of $20+, code PICKUP10 for $10 off $35+ and PICKUP15 for $15 off $50+. Note: All orders must be ordered online and picked up at the store.
Godfather's Pizza: Get a large two-topping pizza and one side for just $20.99.
Little Caesars: Get a pepperoni cheeser! cheeser! crazy combo and a 2-liter Pepsi for just $10.
Marco's: Through January 18, Marco's is offering a one-topping medium pizza for $6.99. Prices and participation may vary by location.
Mazzio's Italian Eatery: Get a large combo pizza for just $10.99, a large pizza for the price of a medium and a large, one-topping pizza for $8.99.
MOD Pizza: For every MOD-size salad bought in January, MOD will give you a free one in February. You can redeem this deal up to four times in January.
Mountain Mike's Pizza: Get 20% off any two large pizzas during their "Two for Tuesday" event with code TUESDAY.
Old Chicago Pizza & Taproom: Try out their new Hot Honey Bacon Pizza! You can also get two medium 2-topping pizzas for just $20.
Papa Gino's: Get two or more large traditional cheese pizzas for $10 each when you use the code 7861 at checkout.
Papa John's: Try their new EPIC Stuffed Crust and get a one-topping Stuffed Crust Pizza for just $12.
Papa Murphy's: Enter to win free Papa Murphy's for an entire year. The sweepstakes are going on from January 4 at noon through January 25 at midnight.
Peter Piper Pizza: Get two large one-topping pizzas for just $22.
Pizza Hut: Get a large pizza with up to three toppings for only $10 with their Tastemaker Deal during National Pizza Week.
Pizza Inn: Enjoy their JoJo's Medium Party Pack, which feature one medium pizza with two toppings per side and a choice of side for $12.99.
Red Robin: If you're a loyalty member, you can place an order online or by phone for a $10 favorite item and receive a free 10-inch Donatos pizza. Just use the order code FREEPIZZA at checkout.
Shakey's: Take advantage of their large PCM combo with a medium pizza for just $5.99.
UNO Pizzeria and Grill: Sign up for UNO's Insider's Club and first-time users get a coupon for a free appetizer.
See the full list of National Holiday Freebies!
More Deals You Might Like...