Valentine's Day Candy Kabobs
Candy skewers are one of my faves, they look absolutely adorable. And guess what… There really is no recipe. You simply get a bamboo skewer, slide a bunch of your favorite candies on them and serve.
Probably not a great idea for super small kids because of the pointy ends but awesome for older kids. If you are worried you can use pieces at the ends or cut off the pointy ends!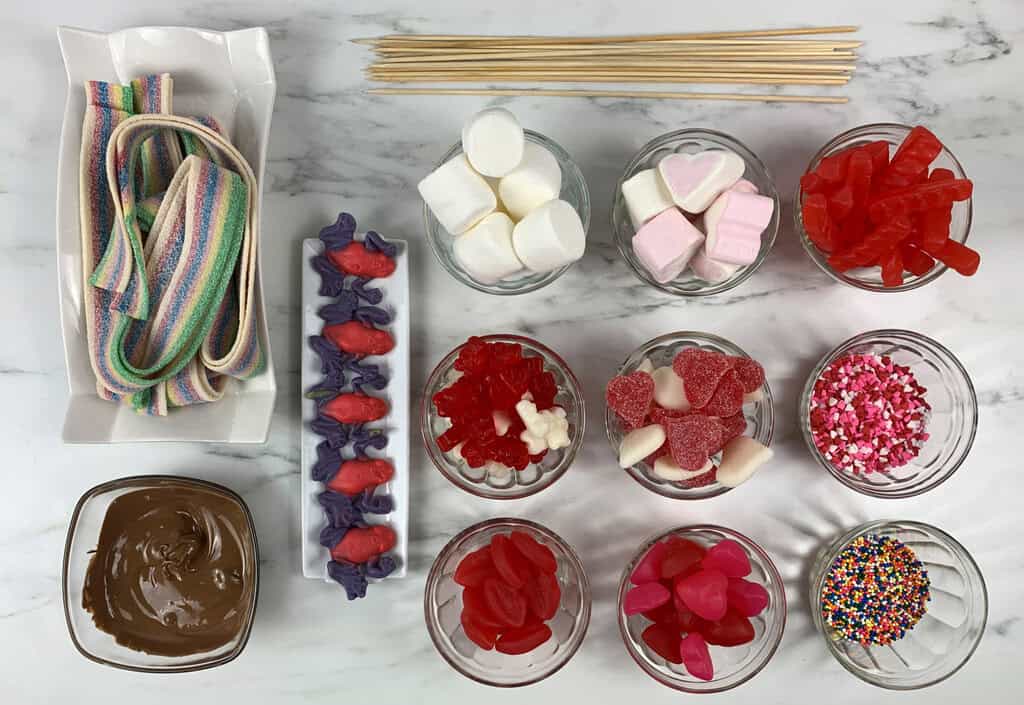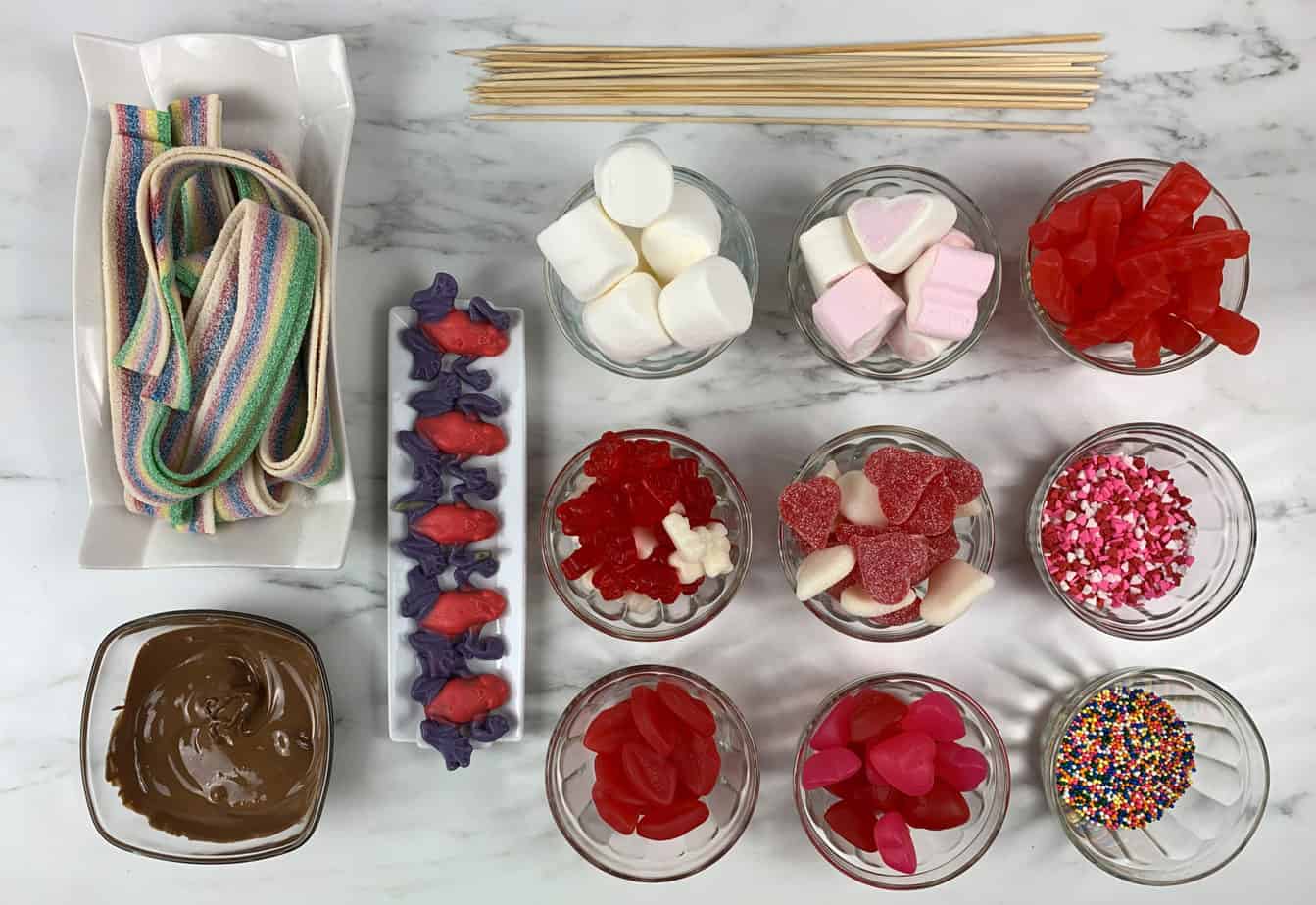 We picked shades and shapes to best match Valentine's Day, but honestly, this could be made with any color combination and for any holiday.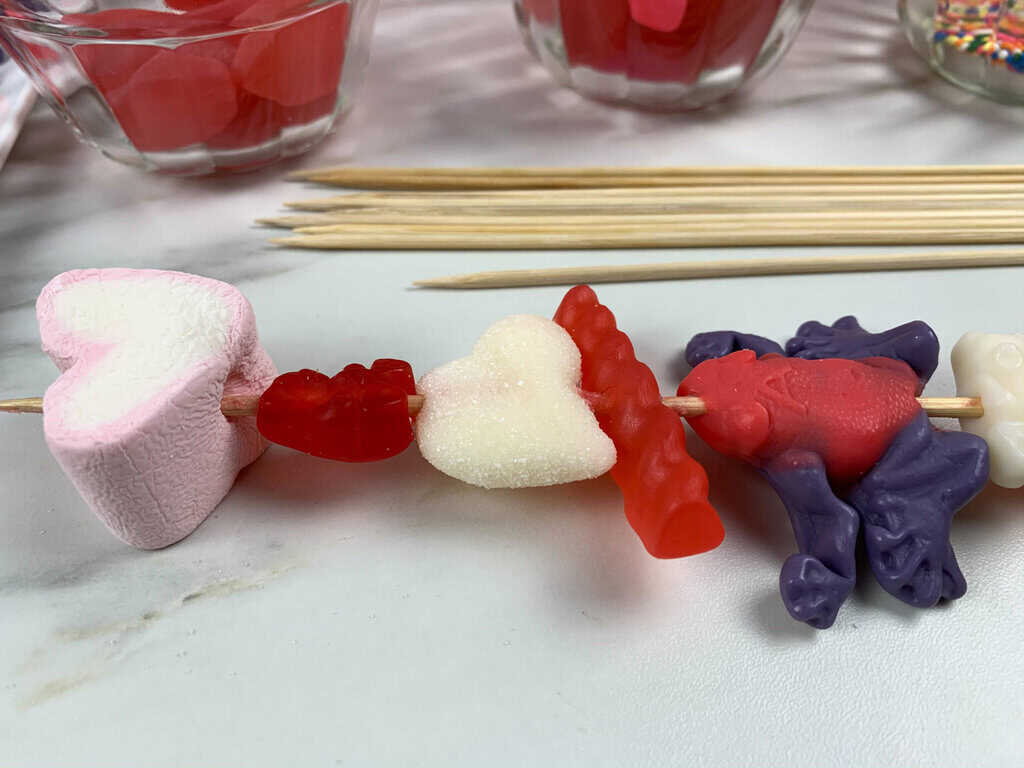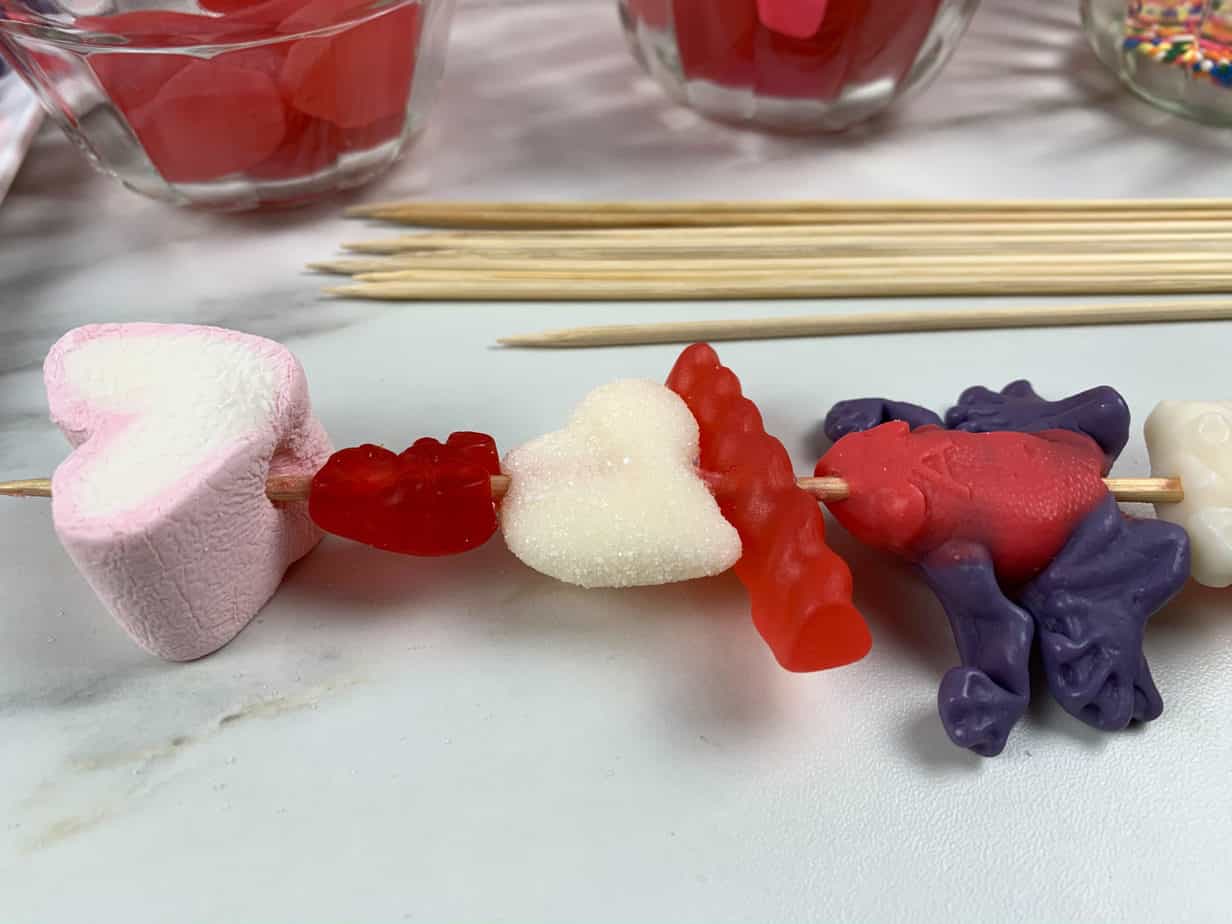 Side note: I usually buy my candy from the bins at a confectionery but any soft candy will work. Think of gummy bears, marshmallows, and more. Here are some options:
Use melted chocolate to attach tiny candies to marshmallows!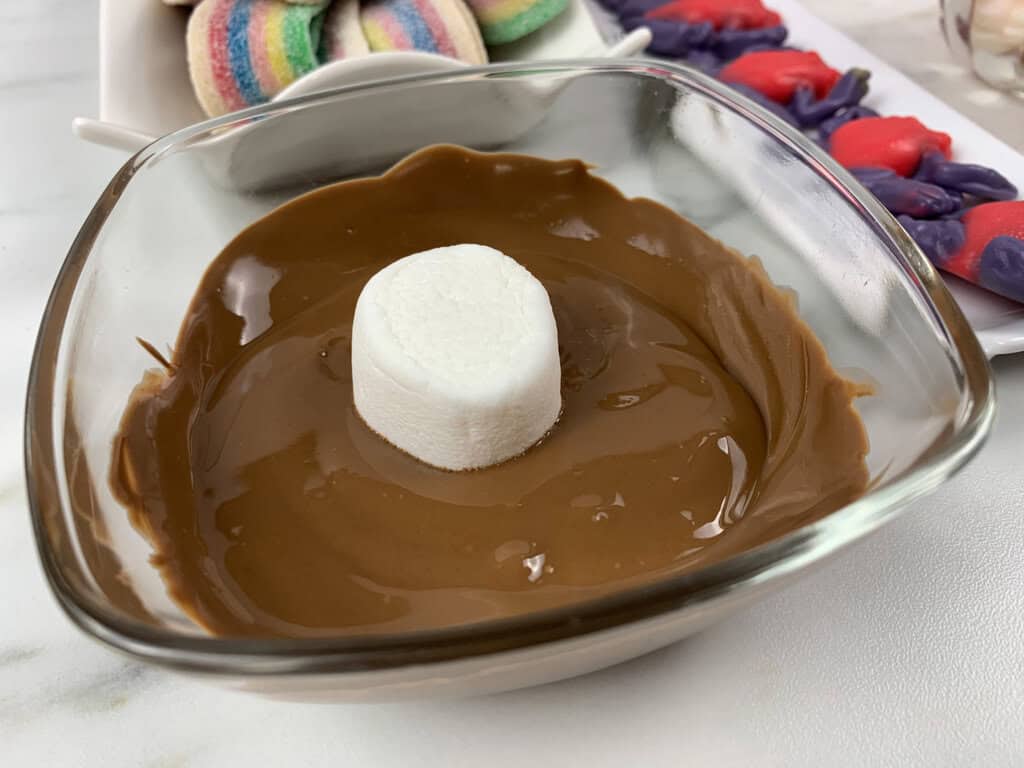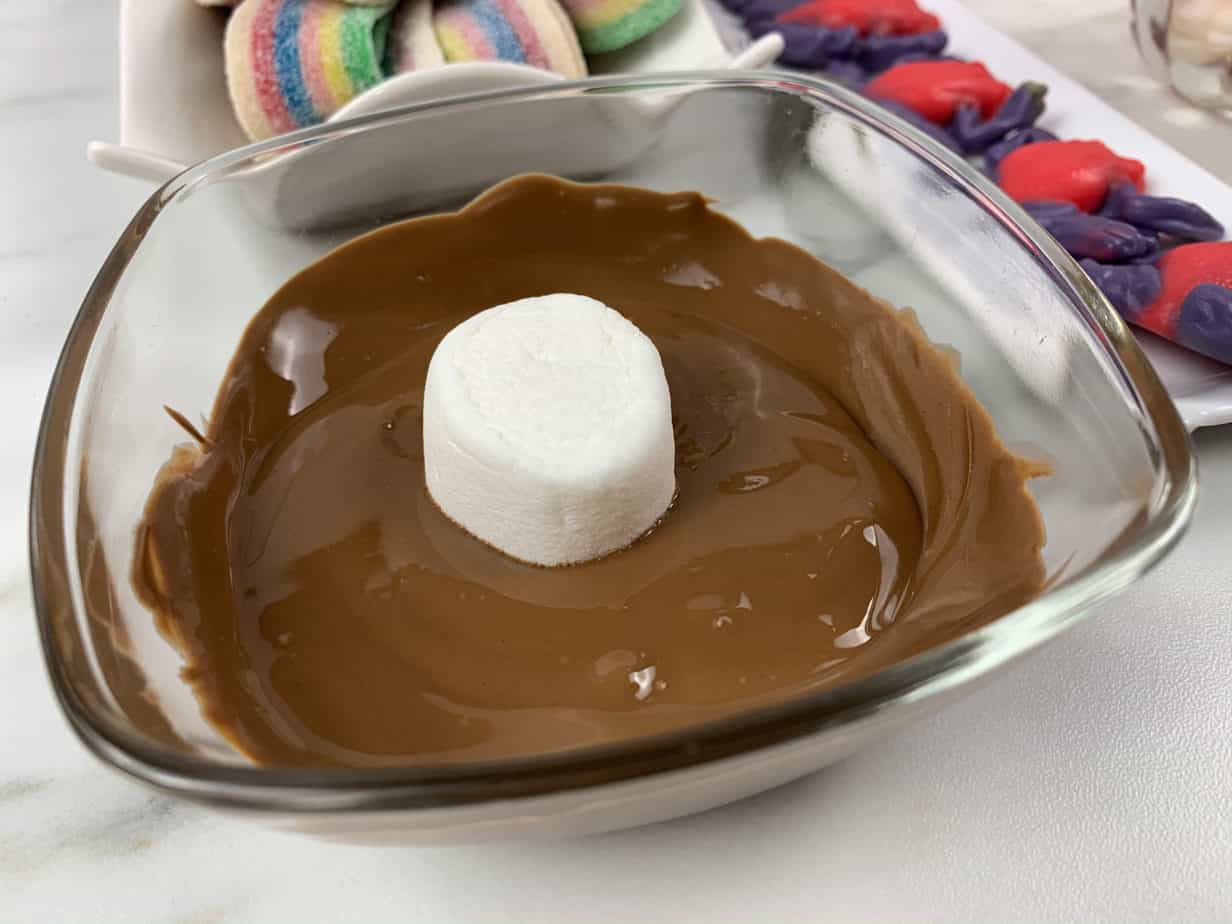 Here are some options you can use to cover the chocolate…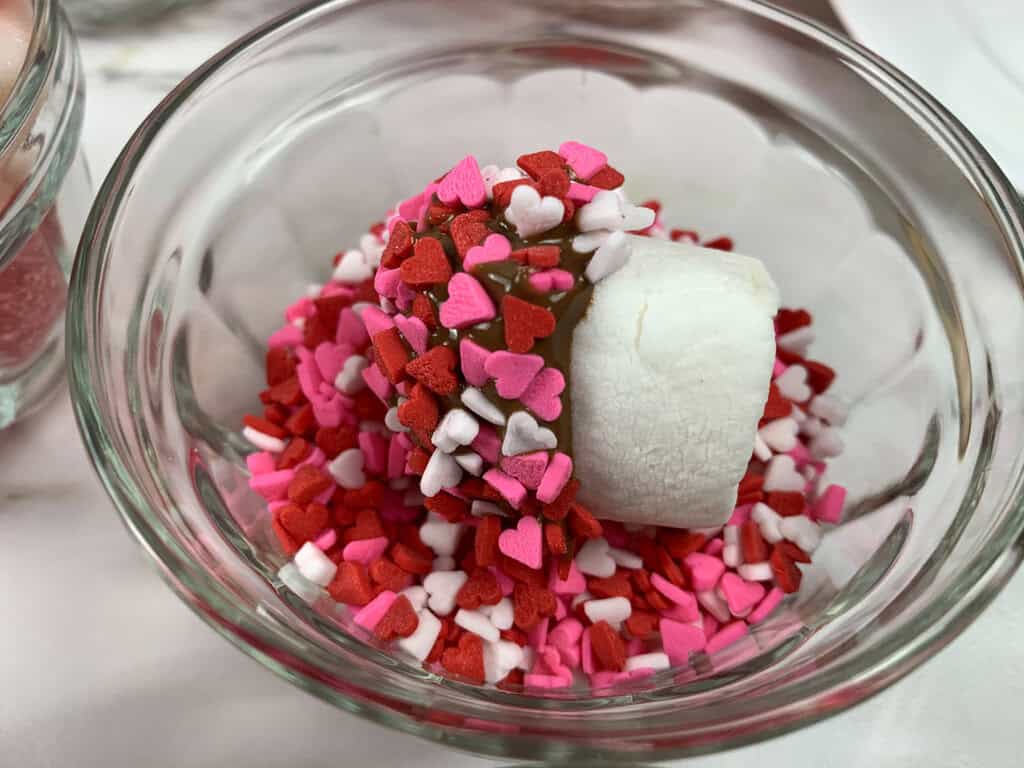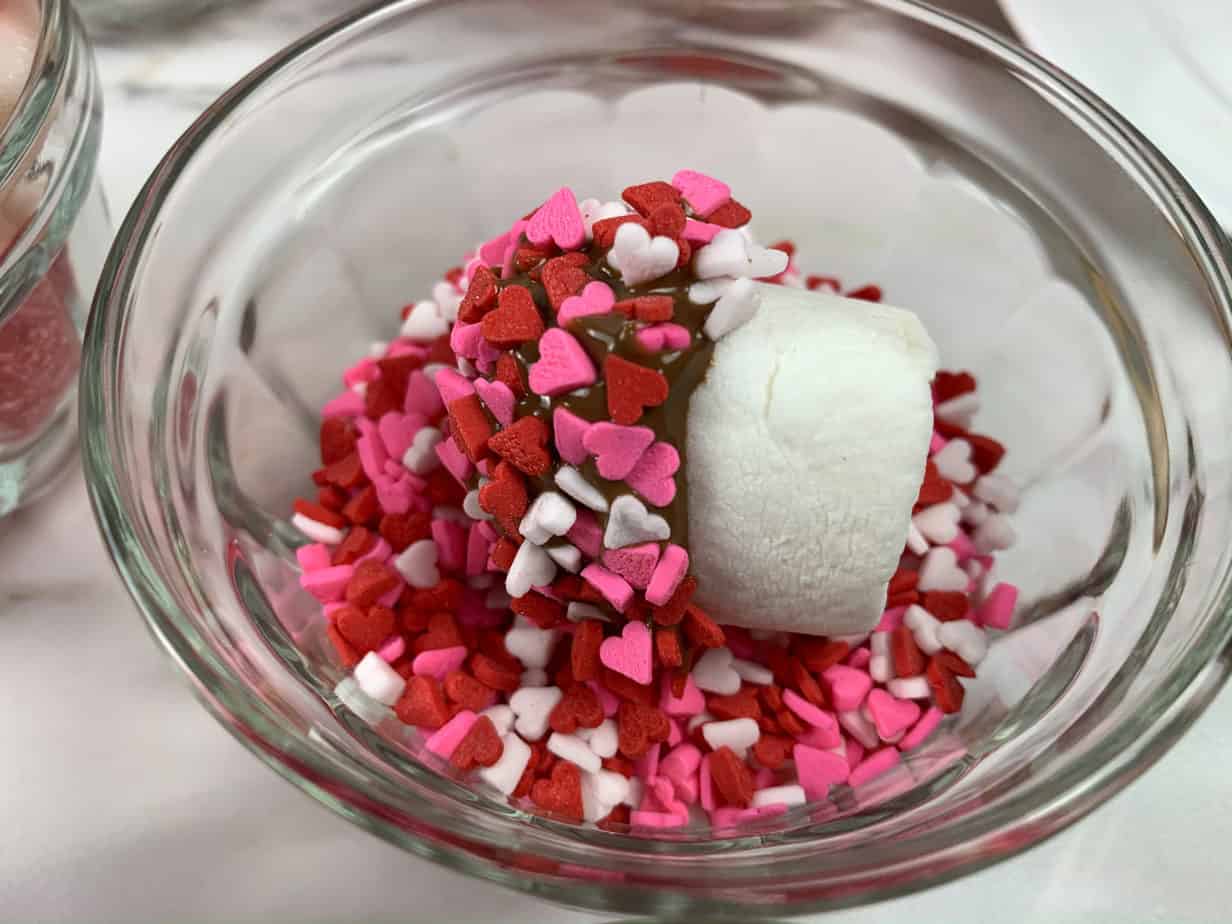 Have fun creating and pair with Valentine Latte Ideas!