My little town now has four different ways to get groceries without having to go shopping. I am in love with this because I HATE grocery shopping. I often get asked Which Grocery Service is Best so here is my pros and cons of each and maybe this can help you decide which one is right for you.
Let me start by saying I get most of my veggies and fruit at local Farmer's markets so I use these for dairy, eggs, bread, and other food. I have gotten fruit and veggies before and had no issues. They are usually great at selecting good ones. If you don't like them you can always refuse the item and get a refund.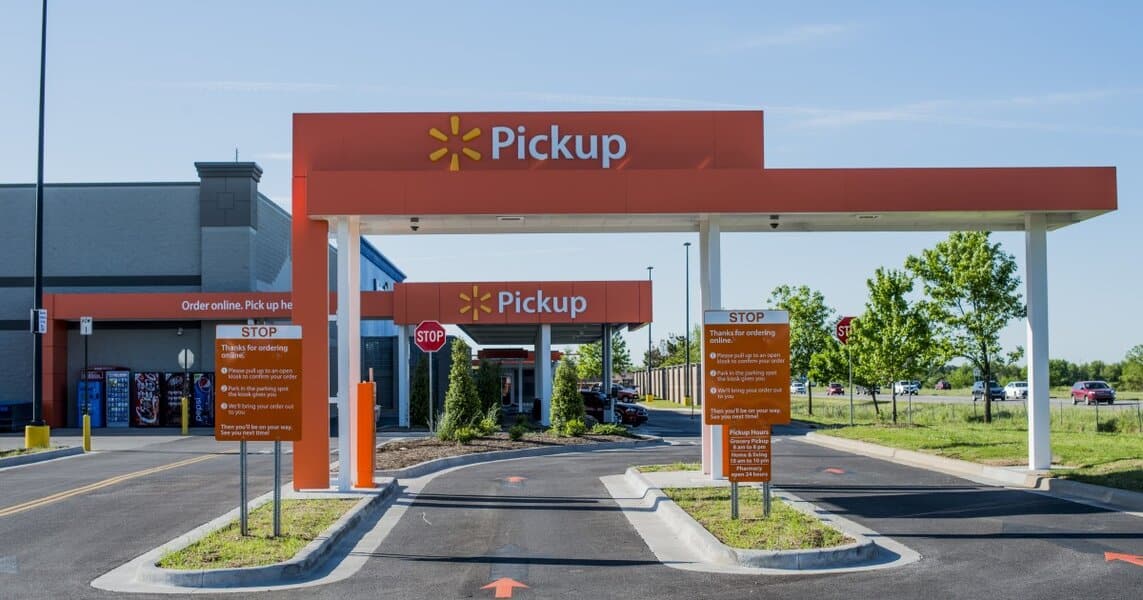 The is a free service offered by Walmart. You only need to buy $30 worth to be able to use it. You can only get groceries and a few other departments. Not everything is available.
Visit the Walmart website and you can order groceries for pick up. Simply add them to your cart and head to checkout and you will be able to pick a time for pick up. Same-day pickup is available – orders placed by 2 a.m. will be available for pickup from 8 a.m. and orders placed by 10 a.m. will be available from 1 p.m.
So you need to plan ahead for this one. When you arrive at the store there are designated spots. Park in one and check in on the app or call the number. Our store started with 4 and is now at 8 spots. During busy times they can ALL be full. Also I have had to wait for up to 30 minutes to get my delivery before. Check out the service here.
BONUS: New customers can get $10 off any $50 purchase when you SIGN UP HERE!
My opinion – I have used this one a lot. The pricing is the same as it is in the stores. The cool part is, if something you ordered is not in stock they will substitute it for something larger. For example, 1 pound of strawberries can easily become 2 pounds.
They have screwed up a few orders. I didn't look close enough when they were loading and there were issues. They have promptly given credit for the mistake. I have also found showing up later in the hour means you get your stuff quicker. There normally isn't a line then.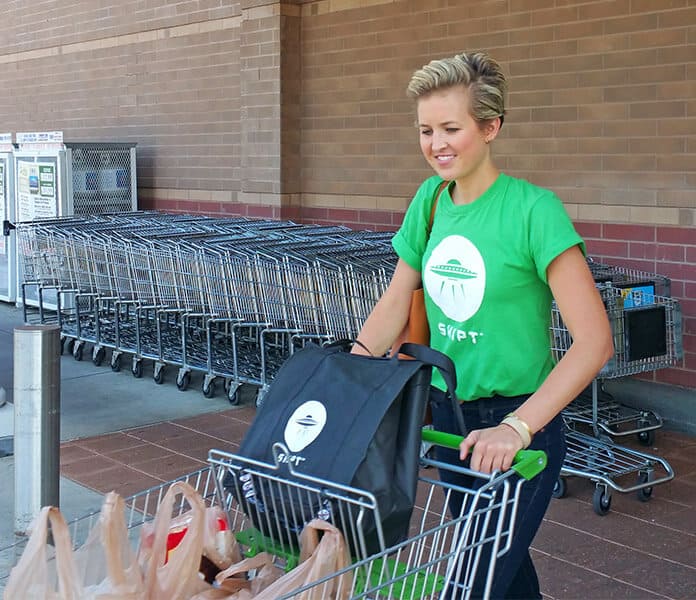 They cover Publix, Target, ABC, and Costco in our city. The annual fee is $99 a year but they often run it for $49 a year. I happen to get lucky and score this for only $49 a year AND got a $25 Publix gift card. If you see that deal snag it – totally worth it!
Download the Shipt app and you can order items right from your phone. You can select the delivery time and normally you can get them in as little as an hour. Check out the service here.
My opinion – I actually use this the most, mainly because they can deliver in an hour and I am always forgetting things. Pricing is higher on some things (seems to be about 15-20%) but not on everything. If you know the pricing on your items in your store you can easily pick and choose the deals.
They do offer the Publix BOGO items which is awesome because they are normally cheaper than Walmart. I normally just buy the BOGO deals and milk from them because other items are EXPENSIVE. Also the delivery people are really hit and miss. I have one I LOVE and he is amazing at getting everything right. He even puts them in the fridge for me if things are crazy. He really is amazing.
Others have gotten wrong items and even forgotten some things. Shipt was great about crediting me on the items that were wrong/missing.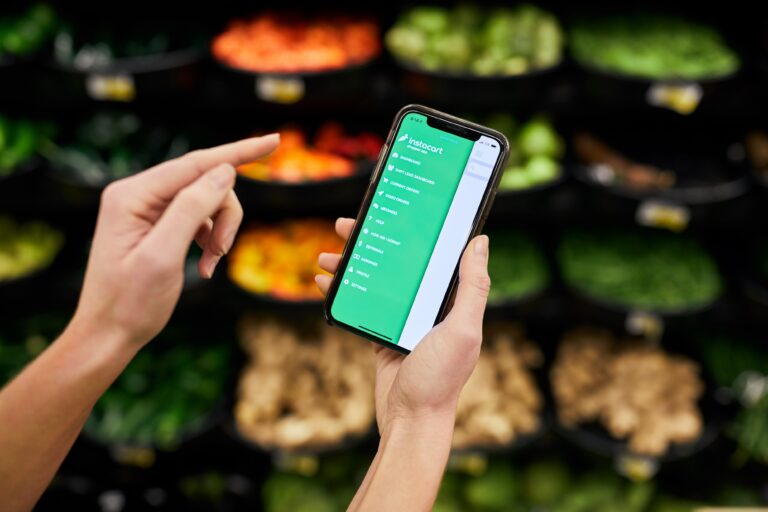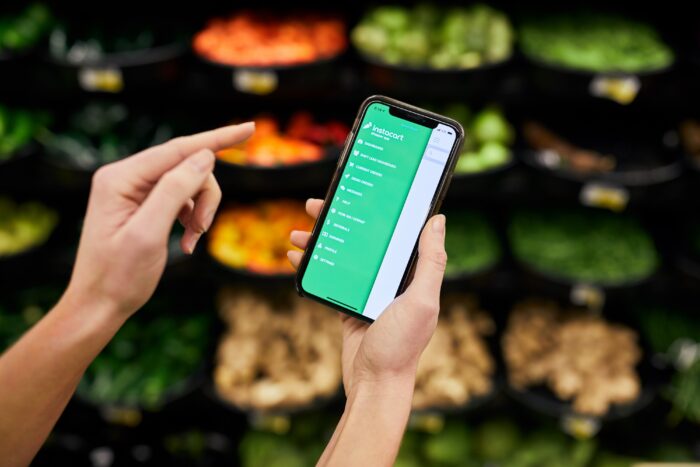 Publix now promotes Instacart. You can order online or via the app. It is $149 per year or $5.99 per delivery. While the initial cost is pricey, their pricing is the same as in the store so you can easily save just as much as shopping in the store. Check out the service here.
BONUS: Get 2 weeks free and a $10 credit by SIGNING UP HERE!
My opinion -The cool part about this one is you can get your delivery in under an hour if necessary. AMAZING if you forgot a thing or two and have company coming. They have saved my booty more than once now. The delivery fee isn't too bad so if you need last minute items in a hurry this is a great option!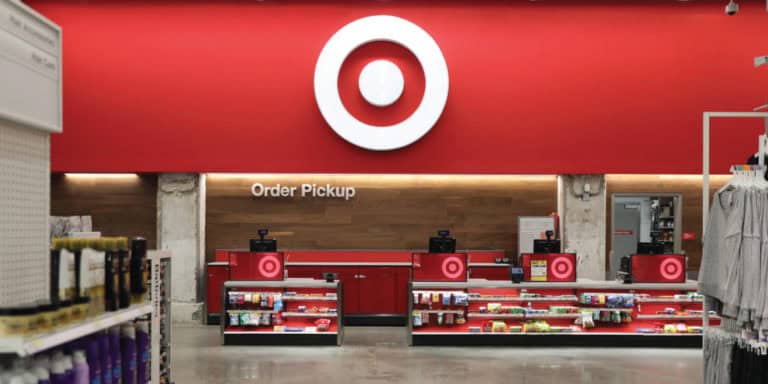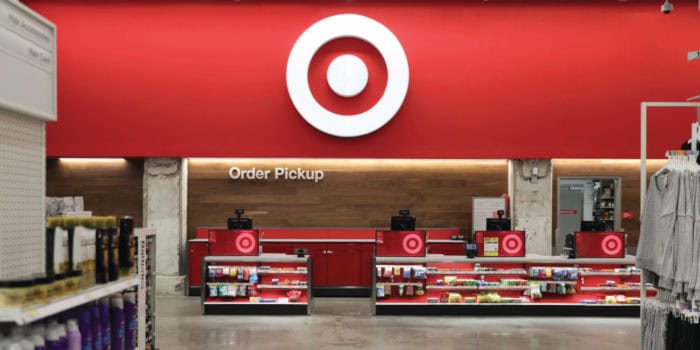 Target now has their own Pickup service where you order items from Target.com and pick them up at your local Target store. There is no fee for this service and no minimum purchase which is AWESOME! To see if an item is eligible for Order Pickup, look for free ship to store or free order pickup when adding the item to your cart. You can also shop from a list of Order Pickup eligible items by browsing any category and selecting buy online & pick up from the availability drop down. Check out the service here.
My opinion – yet another good one. Pricing is the same as in store and you don't have to pay for this service. Beats actually going IN the store!
Which one is best?
It really depends on what stores you have nearby, what you need, and when you need it. All of them have their pros. I am personally a fan of the Walmart pick up and Shipt. I use Shipt when I need it quick (I still have a year membership), Walmart when I am going to be out and about.
Instacart is awesome if you need last minute items FAST. When my Shipt membership runs out I might be resorting to this one. Target is great if you need other items not just groceries. Walmart doesn't let you get other items – Target does. Hope this helps you decide which to try!
| | | | |
| --- | --- | --- | --- |
| Grocery Service | Fee | Minimum | Eligible Items |
| Walmart | None | $35 | Food / Pet / Select |
| Target | None | None | Any Eligible Item |
| Shipt | $99 per year | $35 | Food / Pet / Select |
| Instacart | $149 per year or $5.99 per delivery | None | Food / Pet / Select |
Which one do you love?