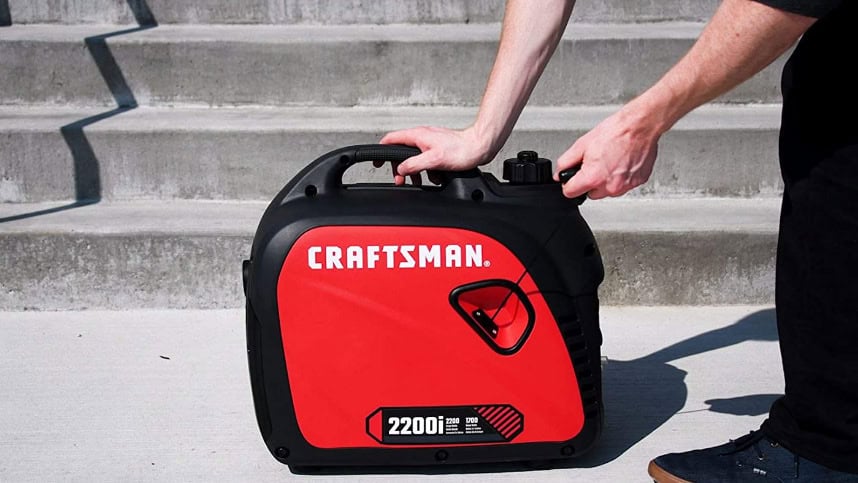 Best Portable Inverter Generator Deal!
Amazon has the Craftsman 2200i 50St/CSA Inverter Generators, Red, Black marked down from $629 to $429 with free shipping!
The 2200i inverter generator provides outdoor enthusiasts with a portable power solution designed for a variety of open-air festivities. From weekends in the woods to outdoor cookouts and get-togethers, this model provides the stable power you need without disturbing neighbors or surrounding wildlife.
The 2200i produces the clean power required by a variety of sensitive electronics, tools and appliances. Compact and fully-enclosed, its lightweight design makes transportation easy, and its Eco Mode feature also reduces fuel consumption rates and noise emissions to operate quietly for extended periods of time.
Whether you're tailgating for the big game or simply want to enhance your campsite experience without disrupting the environment around you, CRAFTSMAN's 2200i inverter generator is right for you.