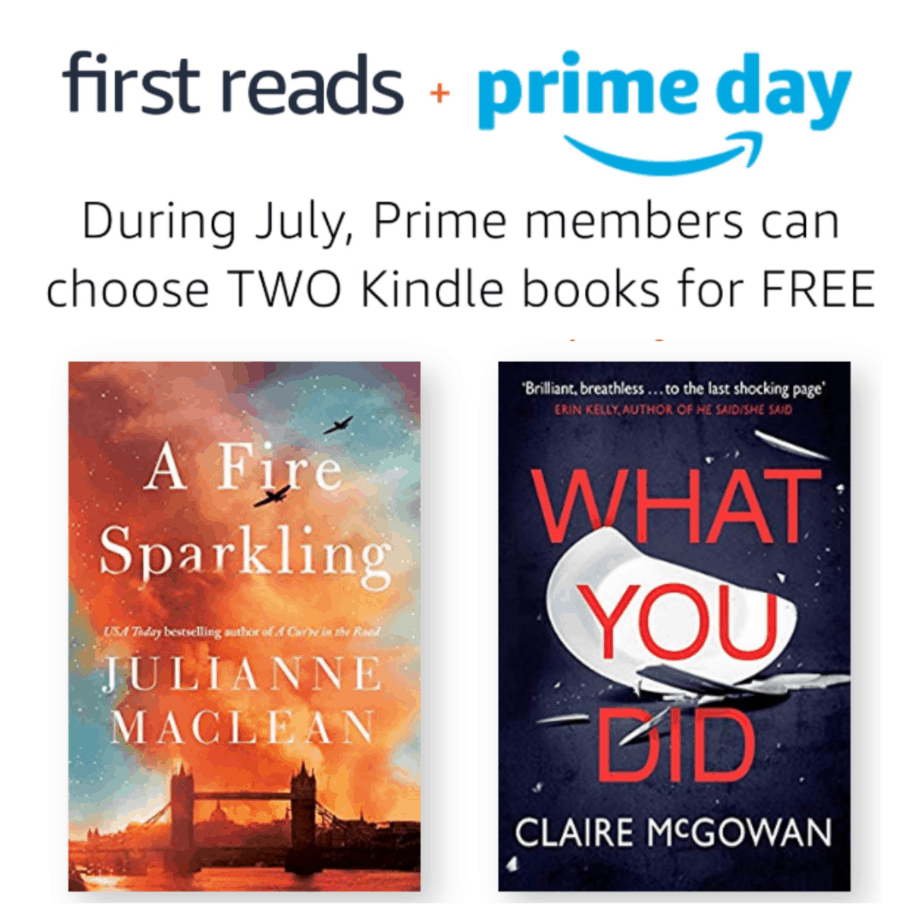 Amazon Prime members can get TWO FREE BOOKS for the month of July. This is to celebrate Prime Day that is coming up on July 15th!
This is part of their Kindle First Program. Books are available in advance of their official release date!
For July there are seven Editor's Picks to choose from:
A Fire Sparkling
What You Did
Forgotten Bones
Relative Fortunes
The Boy Between Worlds
Pirates Don't Go to Kindergarten
They Could Have Named Her Anything
Prognosis
This deal is for Amazon Prime Members only, so if you aren't a member yet sign up for a 30-day free trial of Prime now!
Otherwise you can purchase these books for only $2.99 each.