15 At-Home Workout Essentials
Exercising is important if you want to stay healthy, but going to the gym can be inconvenient. The effort it takes to get to the gym is enough to keep some people from going at all. Thankfully, you can also work out at home. When your exercise equipment is just a few feet away from you, it's a lot harder to say "no" to fitness!
These workout essentials are suitable for strength training, yoga, Pilates, and cardio. They're also relatively inexpensive – though in the long run, any exercise equipment will save you money that would have been spent on a gym membership.
A good quality yoga mat is essential. These 2/5 inch exercise mats make for the ideal all purpose fitness mat in the studio or at home, even around the house under knees or as a standing pad or cushion.

Stability + balance creates a strong core. These yoga blocks provide the stability and balance needed in your practice to help with optimal alignment, deeper poses and increased strength.
Resistance bands are great for building muscles and stretching. This set comes in 5 different resistance strength levels: X-Light, Light, Medium, Heavy and X-Heavy. Loop Resistance Bands increase the effectiveness of your exercises. Used for a range of workouts, such as Yoga, Pilates,etc.
Sometimes you need longer bands for deep stretches in Pilates. These are built for strength, durability and offers a complete range of motion during your workout.
A good tracker can help you stay on target. Fitbit is THE brand in trackers. Stay inspired from the shower to the pool with this swimproof tracker (water resistant to 50 meters) and motivated by connecting with friends, competing in challenges, earning badges and celebrating goal milestones
Free 1-year Fitbit Premium trial for new Premium users with personalized guidance, insights and motivation to help you reach your goals

Earn Active Zone Minutes as you progress toward your weekly 150 minutes of heart-pumping activity and use 20+ exercise modes to track goals like distance, calories burned and more

Track all-day activity: your steps, distance, hourly activity and calories burned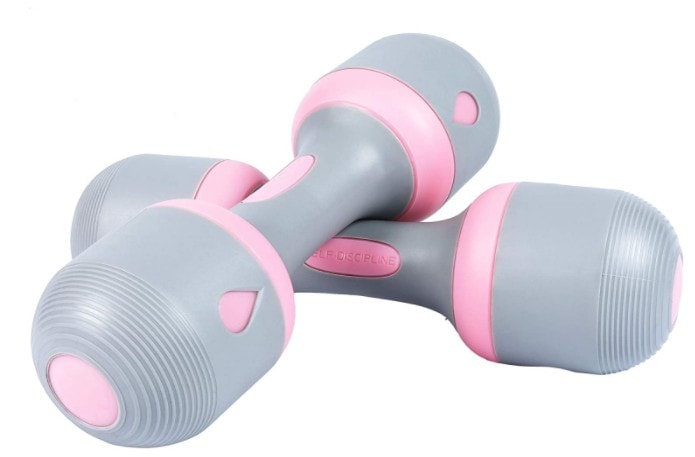 A good adjustable weight set is invaluable for building muscle. Unlike most dumbbells that require multiple purchases for different weights, this all-in-one dumbbell allows you to have a versatile workout. These dumbbells can be used to sculpt your arms or tone your back. This product is perfect for improving overall health or encouraging weight loss. It can also help strengthen your upper body or core. The adjustable design makes it easy to stay fit at home.
Staying hydrated is very important when you start working out. Having a good water bottle makes it easier to keep your daily intake up. Keep your drink cold for hours with the double-walled, insulated Summit water bottle.
Stay hydrated in style with a sleek bottle that takes care of your favorite drink. Simple Modern bottles are made of stainless steel and have double-walled insulation, which means your beverage will stay hot or cold for hours. Easily fill your bottle with ice and clean it through the wide mouth opening. Shop our huge selection of styles, sizes and colors to find the one that is perfect for your lifestyle.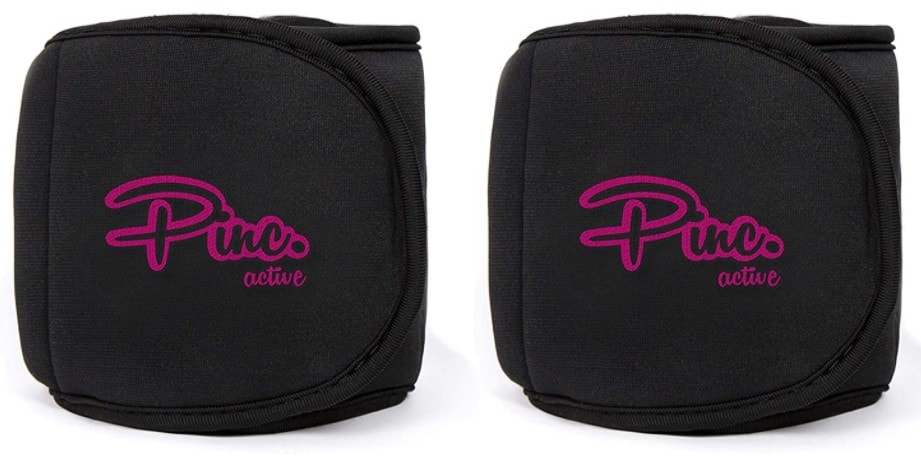 Amp up your workout by adding extra weight! Whether it's a brisk jog on your lunch break, or a mean Pilates session on Saturday, PINC Active Ankle Weights are up to the task and easy to take with you. So, when you need a little extra challenge, they're here to make sure you're getting healthier and stronger!
Track your weight goals with a smart scale. Just step on this advanced smart scale for a body check-up with instant feedback and highly accurate weight & weight trends, BMI, full body composition, and much more.
Body+ is a Wi-Fi smart scale that features highly accurate weight (+-0.1kg), full body composition, and seamless tracking in the free Health Mate app (iOS8+ and Android 5+) to help you reach your goals. Syncs with Apple Watch plus more than 100 top health and fitness apps including Apple Health, Fitbit and Google Fit.
This fitness bar is perfect for a variety of exercises including pull-ups, chin-ups, hanging leg raises, push-ups, dips, sit-ups, crunches, and other exercises, can exercise your shoulder, chest, biceps, triceps, dorsi, abdominal and other muscles.
Balance balls are excellent for exercise, yoga, pilates, and stretching at home, in the gym, or the office! Also great to relief back pain, during pregnancy, and for improving your posture & core strength.
Whether you're a beginner or a seasoned athlete, there's a weighted exercise ball that's right for you. Start with the 2lb ball and move up gradually to 4, 6, 8, 10, 12, 14, 16, 18, or 20lbs to strengthen and tone your core and upper and lower areas of your body.
Workout balls offers unlimited variations to basic moves such as squats, shoulder presses, push-ups, lunges, chest tosses, jumps, and deadlifts. Med ball exercises combine the power of weight training with speed of movement to build explosive strength and endurance into your training program.
Jumping rope is a great way to get your cardio in – you can even do it with kids! Having the right rope can make a big difference. This jump rope is made of steel wires that are coated with strong PVC material, making it durable even after a long time exercising. Its adjustable length design enables you to customize the length according to your needs, making it suitable for everyone, no matter for kids or adults.
Use the push up helper to lower the body and balance it, so that the chest muscles can be stretched more fully while distracting the wrist pressure.
Push ups are a more comprehensive form of exercise. The main exercises are muscle groups such as the chest muscles, triceps, abdominal muscles, and back muscles.
Doing push-ups often make the body more symmetrical and straight. Suitable for people with fitness needs, including Senior athletes, beginners, male and female.
Cardio is important! If you don't have room for a indoor bike or treadmill consider something significantly smaller like this mini stepper. Twist action helps you tone thighs and buttocks, while achieving a challenging cardiovascular workout; work deep muscles in hard-to-reach places。Mini Stepper won't hurt your joints.