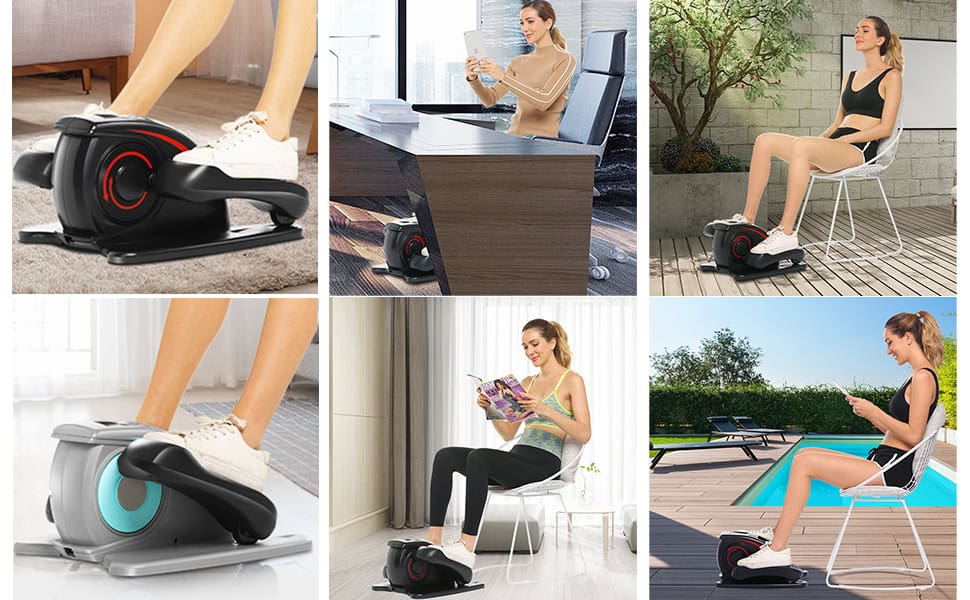 Under Desk Elliptical Machine
Amazon has this ANCHEER Under Desk Elliptical Machine marked down from $456.00 to as low as $126.89 with free shipping. That is the lowest price we have ever seen for one of these!
To get this Under Desk Elliptical Machine:
GO HERE and click on Add to Cart
Enter code 2BOUTM3I at checkout
Final price = 126.89 with free shipping
This leading compact ergonomic elliptical can plug in the power to assisted workout or use it directly without power. ANCHEER under desk cycle gives your full workout while you sit at home and office. Depending on your needs and abilities, under desk elliptical trainer has Auto (P1-P3) & Manual (5-levels speed) for your choice. Pedals can forward or backward to target different muscles.
New to under desk ellipticals? Here are some facts to help you decide if this is for you!
Do mini ellipticals work?
There is no definitive answer to this question since it can vary depending on the individual and their specific goals. However, many people find that mini ellipticals can be an effective workout tool, especially when used in conjunction with other forms of exercise.
Additionally, some research suggests that mini ellipticals may offer certain health benefits, such as improved heart health and increased calorie burn. Ultimately, whether or not a mini elliptical will work for you depends on your own fitness goals and preferences.
Under desk ellipticals vs a stationary bike
There are a few key differences between under desk ellipticals and stationary bikes that you should be aware of before making your purchase. First, under desk ellipticals are much smaller in size, making them more convenient for use at home or in the office. Second, they typically have a higher resistance level, making them ideal for people who want a challenging workout.