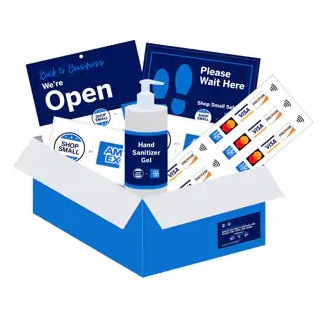 Do you own a small business? American Express is offering up this FREE 'Open for Business Kit' for Businesses!
The Open for Business Kit includes a series of products to let customers know they can Shop Small safely. Kit includes Hand Sanitizer Gel 16 fl. oz. Pump Bottle, Back to Business Open/Close Sign, Social Distancing Floor Decals, Shop Small Decal Sheet, and Terminal/POS decals that let customers know they can pay their preferred way.
First 40,000 only. Allow 2 to 3 weeks for delivery!