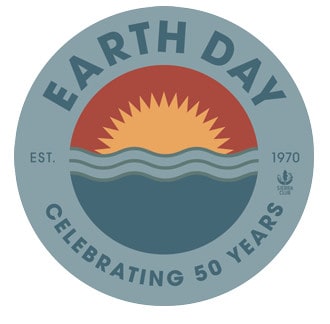 Head over and request a FREE Earth Day Sticker!
Celebrate the 50th anniversary of Earth Day and show your support for the environment with our limited-edition Earth Day 2020 sticker.
This brand new sticker is plastic-free and features a throwback design to the original Earth Day logo. Please note: shipping may be slightly delayed, allow four to six weeks for delivery. Offer limited to one sticker. 
By providing your mobile number you consent to receive cell phone and text communications from Sierra Club and its affiliated entities concerning environmental news and action opportunities. You are also signing up to receive periodic communications from the Sierra Club. You can unsubscribe at any time.