Free Subscription to Sports Illustrated Kids **RARE**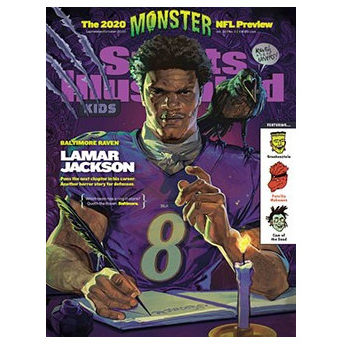 Hurry over and request a FREE Subscription to Sports Illustrated Kids. I haven't seen this magazine offered for free in years so this awesome deal probably won't last long!
The ultimate, kid-friendly, resource on sports including: profiles of the biggest names in sports, fun sports trivia, games, contests, amazing action photography, instructional tips from the pros, interactive sports cards, and hilarious Buzz Beamer cartoons. SPORTS ILLUSTRATED KIDS is a great way to encourage kids to read and has won highest honors from the Association of Educational Publishers and the Parents' Choice Awards. Order your complimentary 1-year subscription (a $10 value) today.
More Deals You Might Like...