FREE Xbox Games Available for June 2019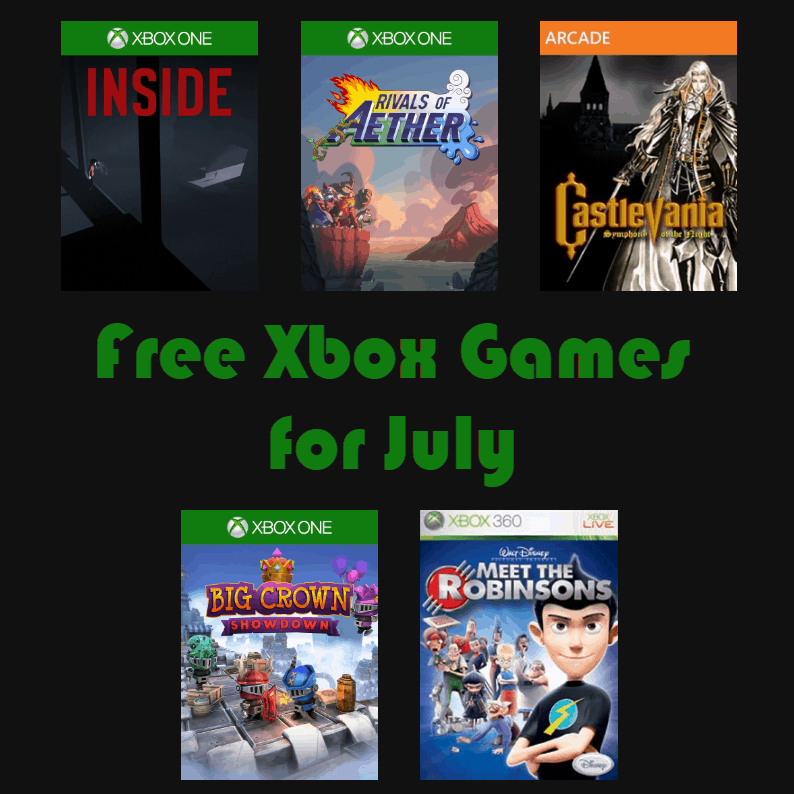 5 FREE Xbox Games Available for July 2019
Xbox owners with Gold Subscription can download 5 More Games for FREE during the month of July.  All of the Xbox 360 games are backwards compatible which means they will play on Xbox One too!
Simply log into your account and search the titles to find them. We have gotten a TON of free games using this awesome program.
July 2019 Games with Gold
Rivals of Aether — June 6 – July 15
Castlevania: Symphony of the Night — July 1-15 (Xbox One, Xbox 360)
Inside — July 1-31 (Xbox One)
Meet the Robinsons — July 16-31 (Xbox One, Xbox 360)
Big Crown: Showdown — July 16-August 15 (Xbox One)
Note the dates – some will not be available until the middle of the month.
Don't have a membership? Pick up a 3 month membership at Amazon for as low as $17.99 or check out the current Xbox Live Deals!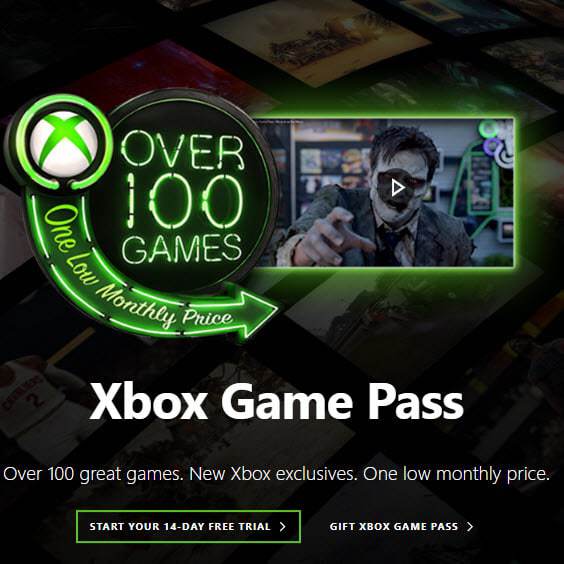 More Deals You Might Like...