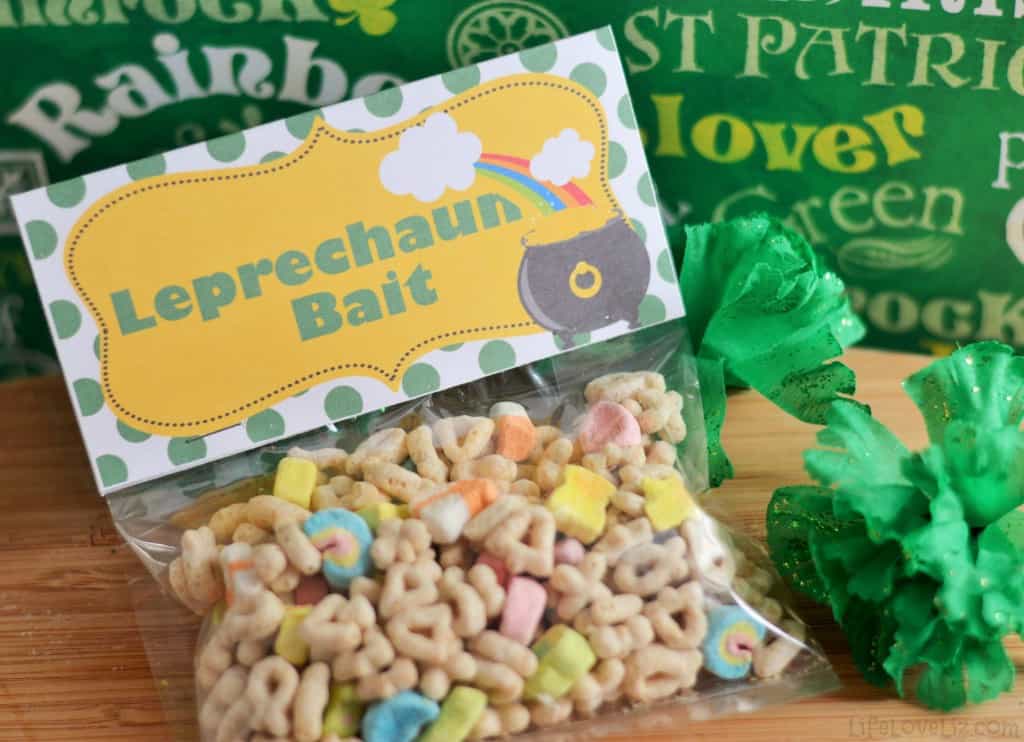 St. Patrick's Day is coming up soon – March 17th. If you are starting to plan a party here are 15 ideas to help you out!
Leprechaun Bait Printable Bag Topper
Source: Life Love Liz
---
This project has to be one of my favorites in a long time. It was one of those things where almost everything came together as I planned it. Also- I did it over a period of days and didn't feel to stressed about it. In this era of home-buying-madness, there is little that I don't feel stressed about.
---
Looking for a fun and adorable St. Patrick's Day craft? These are great to take to a party and fun for the kids to get involved in. They can grab the papers from the printer, cut, and stuff. I also have a fun printable for you here too.
---

I have seen several versions of these Rainbow Candy Jars on the web, so I had to make one of my own.   This obviously would be great for St. Patrick's Day, but they would also be a fun "add on" for a kiddo's birthday gift or even a teacher appreciation gift.
---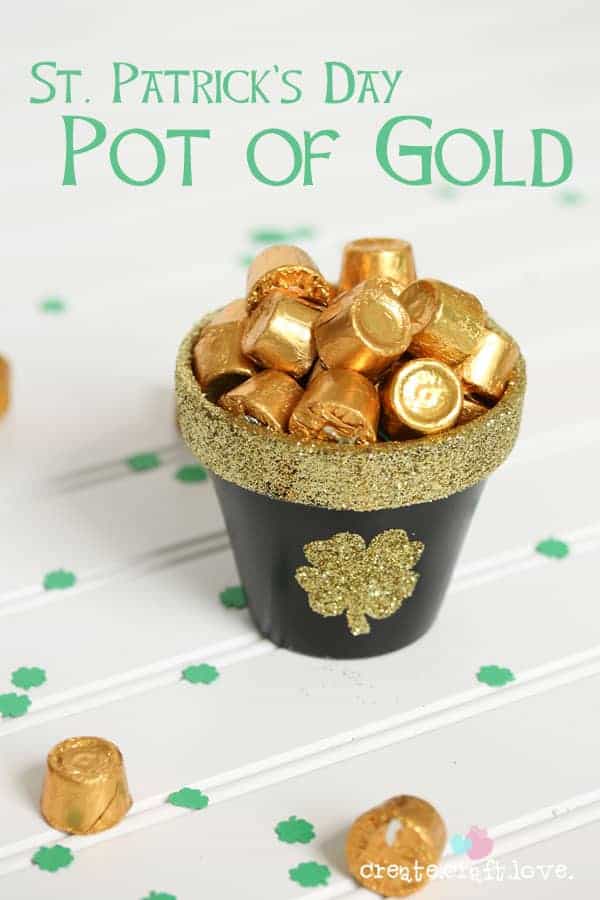 Hello again, 36th Avenue friends! It's Jill again from Create.Craft.Love. Is anyone else sick of winter? I am happy to be back sharing our first craft of the SPRING holidays! Whip up this adorable DIY Pot of Gold for your St. Patrick's Day festivities!
---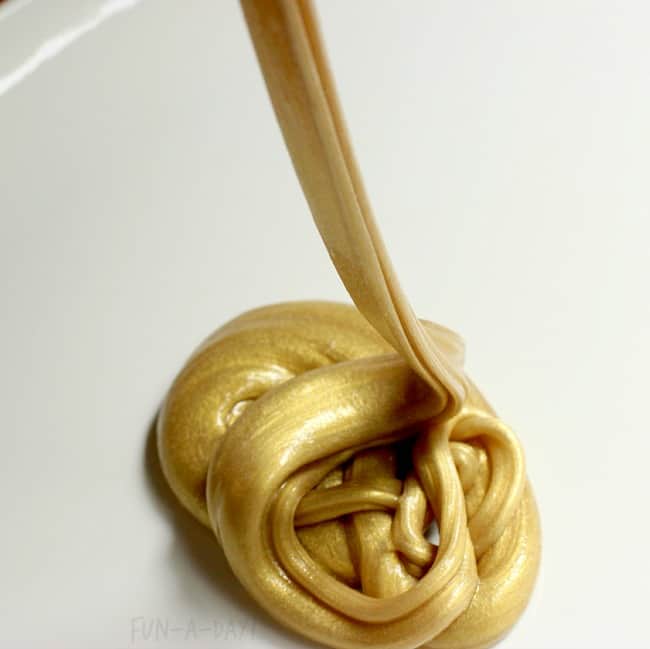 This gold slime recipe is one of my most favorite slimes to make with children! It's easy to make, even if you don't know a lot about how to make slime with kids.
---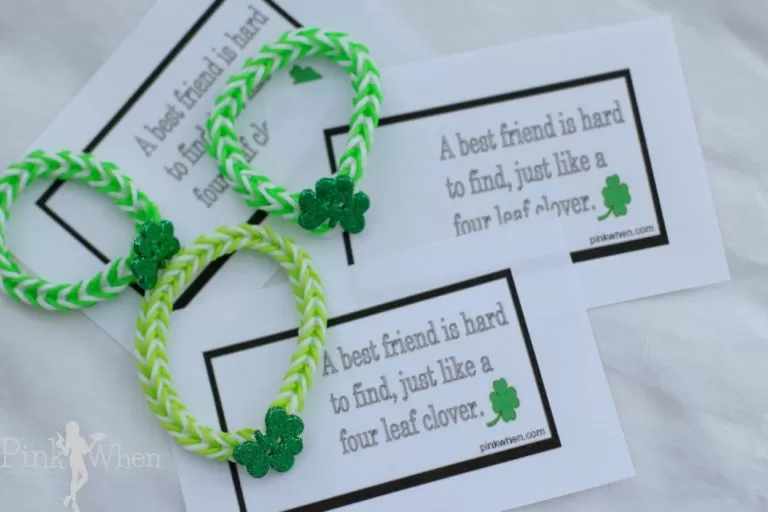 I have to give you this disclosure upfront:  I am only responsible for half of this post. As much as I like to loom scarves and hats and boot cuffs, I have never grabbed a rainbow loom and made a bracelet.
---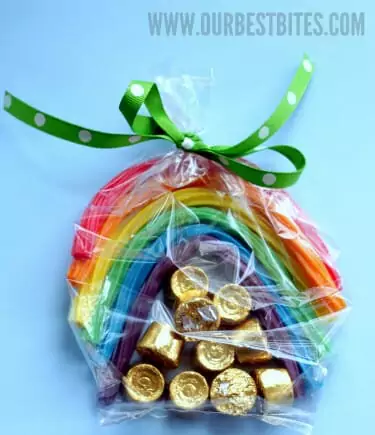 Remember when I said I was posting Mexican food today? Yeah, just in case you couldn't tell from the title, this isn't Mexican food. It's Friday. I'm tired. It's been a long week filled with those "Aw, crap, I'm a grown-up now" moments (believe me, when I was 18 and told my parents I couldn't wait to move out, applying for a new sewer tap was not #1 on my list of things I envisioned myself doing). I am highly motivated by sugar, cuteness, and easy food-related crafts and de-motivated by marinating pork loins and cutting up whole pineapples. I'm a promise-breaker, what can I say?
---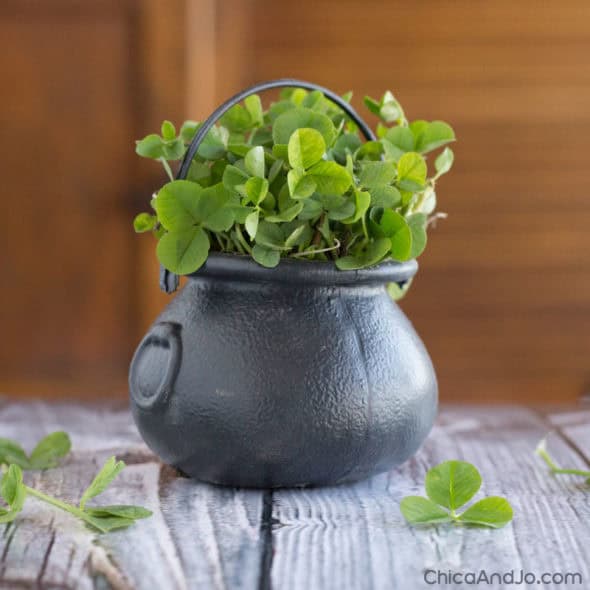 If you are planning a dinner or event (or wedding?) to celebrate St. Patrick's Day and find yourself in need of some table decorations or place cards, then you're going to love this quick idea. We had some mini cauldron candy kettles left over from the St. Patrick's Day Leprechaun game that Jo came up with last year, and I realized they were the perfect size to put next to each place setting on a table.
---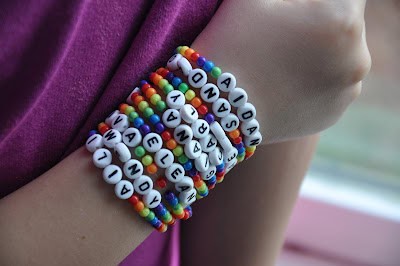 The bracelets were simple, too.  I purchased letter beads and multi-colored beads at our local Hobby Lobby during a 50% off sale. I already had the 'Stretch Magic bead and jewelry cord' and a needle with a large enough hole to string the elastic.  The elastic cord I had was 5mm.  Pretty sure I saw similar stuff at Wal-Mart.  
---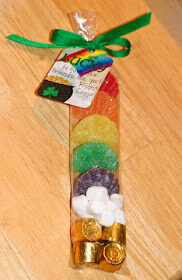 As the boys finished up their first week at the new school and St. Patricks' Day rolled around I thought it would be nice to do a little treat for the kids at school.  Here's what I came up with!
---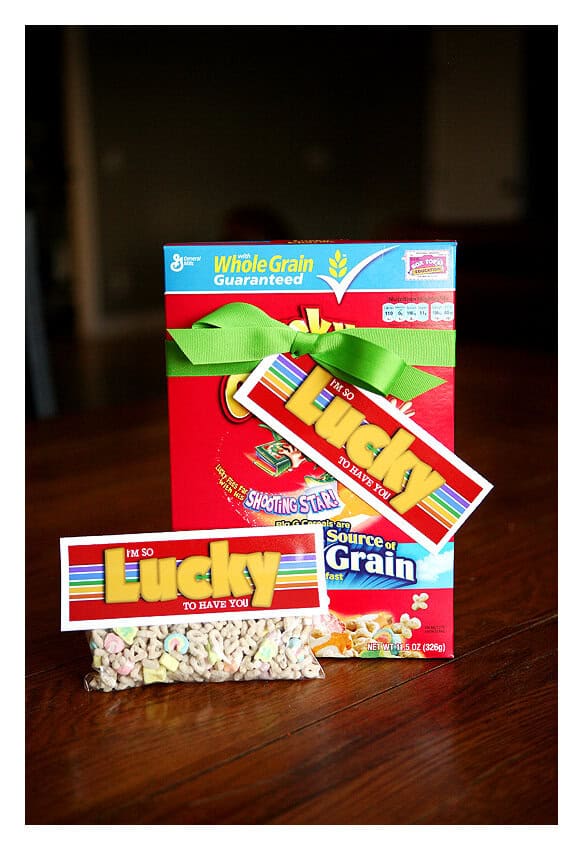 Everyone loves lucky charms, right? Here's a fun idea on how to share it. Just in time for the lucky holiday… St. Patrick's Day!
---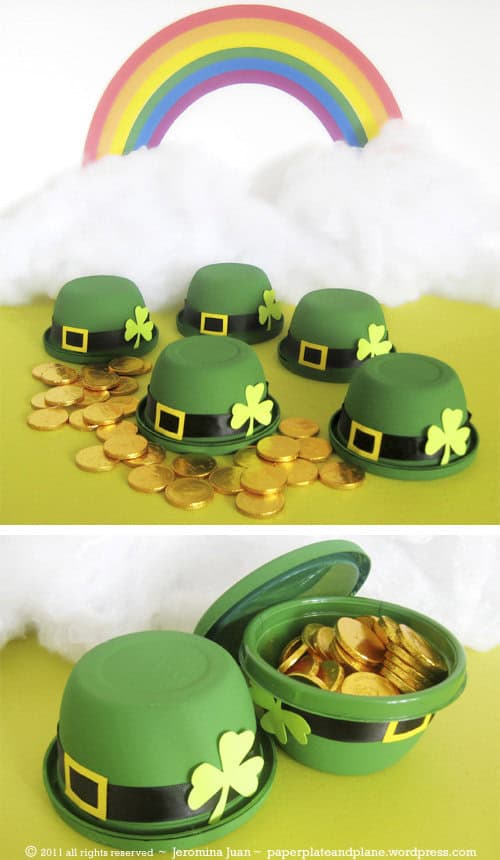 Today you will find me crafting over at Canadian Living's The Craft Blog. Head right over to their site to read my super simple tutorial so you can make these little leprechaun hat favors in time for a fun St. Patrick's Day celebration next week.
---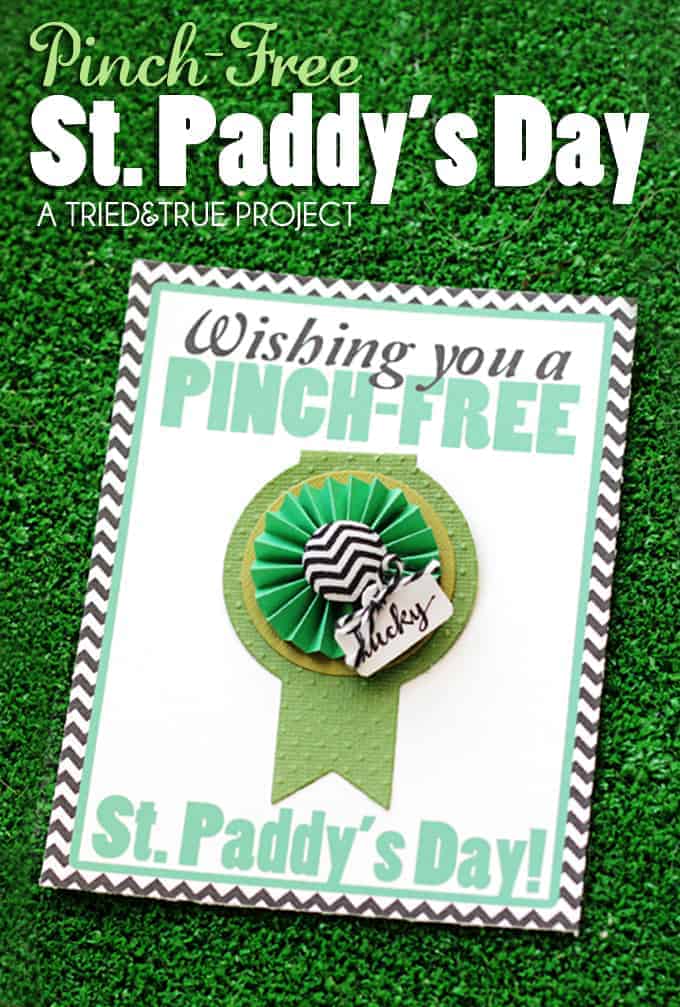 Patrick's Day very serious…if you weren't wearing green, you were definitely going to be pinched. And I'm not talking about a sweet little squeeze. Oh no no no, if you couldn't prove that your underwear had green on them like you insisted, you were getting an honest-to-goodness full-on pinch. Ouch!
---