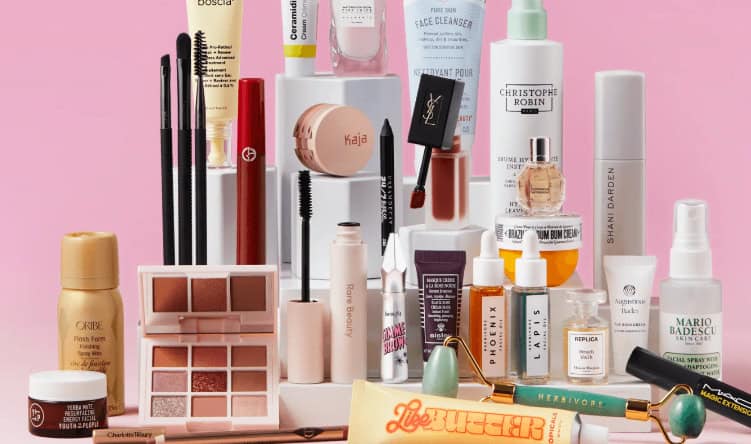 For Black Friday, you can get your first Allure Beauty box for ONLY $10.00 with free shipping when you use code BIGSALE at checkout. Get 8 new products, a $199+ value– including 4 full size items!!!
This is the LOWEST introductory offer we have ever seen!!
If you love it, keep the subscription and they will send you a new box every month for only $25 including shipping. If not, cancel anytime!
Find more subscription box deals here >>
Each Allure Beauty Box typically includes a mix of full-sized and sample-sized beauty and skincare products. These products are chosen by Allure's beauty experts and often feature popular and trending brands, as well as some lesser-known but high-quality items.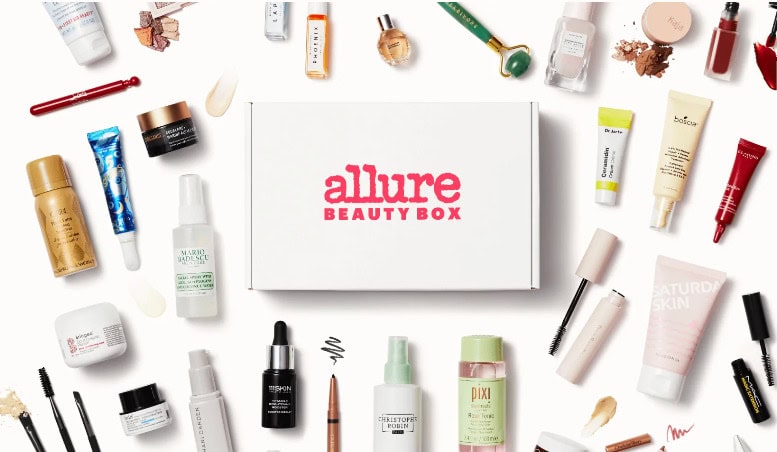 The box often includes a variety of products, such as skincare items (e.g., cleansers, moisturizers), makeup (e.g., lipsticks, eyeshadows), haircare products (e.g., shampoos, styling products), and other beauty-related items (e.g., fragrances, tools).
The Allure Beauty Box is a popular choice for those who enjoy exploring new beauty products, following the latest beauty trends, and receiving expert recommendations from the editors at Allure magazine. Keep in mind that the contents of each box can vary from month to month, adding an element of surprise to each delivery.