Star Trek Beyond Instant Video Rental 99¢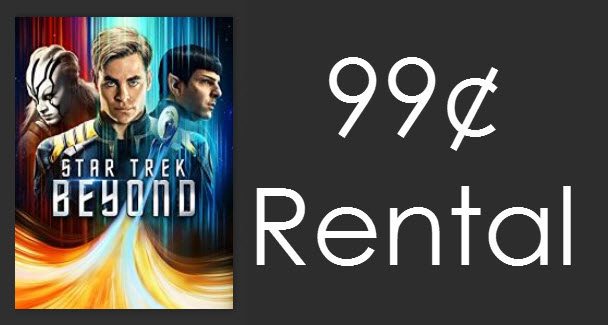 Amazon is offering a 24 hour rental of Star Trek Beyond for only $.99. You have 24 hours to watch it and you have 30 days to START watching.
On a rescue mission, the USS Enterprise is attacked by Krall, a warlord sworn against the Federation. Crashed on an uncharted world, the crew must join forces with Jaylah, a rebellious alien warrior, to escape and stop Krall from triggering all-out war.
New to Amazon Instant Video?
You can stream movies from Amazon through your computer, iPad, or smartphone. Hook an HDMI cable to your computer and you can watch it on your TV too! Click here to learn more about it!
More Deals You Don't Want to Miss...