Join Groupon Select – Get an Extra 50% Off One Item **Today Only**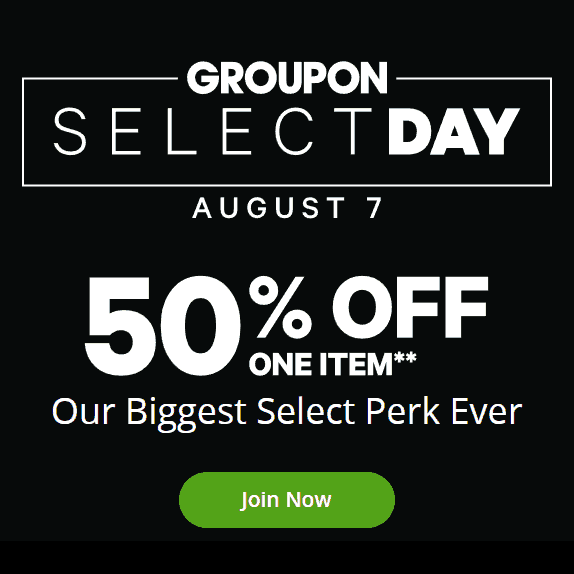 WOW!!!
Groupon just launched a new Groupon Select program. If you join TODAY (8/7) you will get 50% off One Item (up to $50 max discount) AND while supplies last a FREE $5 Starbucks gift card. This is for today only!!!
Some of the benefits of Groupon Select include:
This service is $4.99 per month. To get the initial 50% off coupon you will be billed five months and after that you will be billed $4.99 a month. This is a great deal if you have been wanting something big and can get at least a $25 savings with the 50% off code. Also a great deal if you buy a lot from Groupon and can save more than $4.99 a month with the Select Program!

More Deals You Don't Want to Miss...