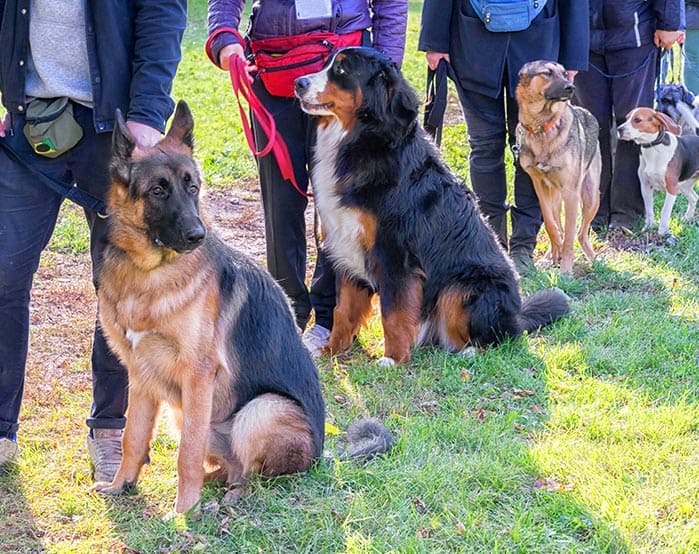 For a limited time, you can try Dog Academy Premium For Free for 1 Week! This is Dog Training That Really Works!
There are three different options…
Private Training
Their personalized, one-on-one training is their most effective course. Your pup will get their trainer's undivided attention without any distractions, and the training will be tailored to their needs, skills, and personality.
Group Training
Their group training classes include up to 8 dogs, so your dog will benefit from socialization while mastering new commands. Plus, you'll get to meet other pup parents yourself.
Online Training
Their flexible online training program is our most budget-friendly program, and since the video sessions are just like private training, it's also highly effective. You'll get to train when and where you want, and work at your own pace.