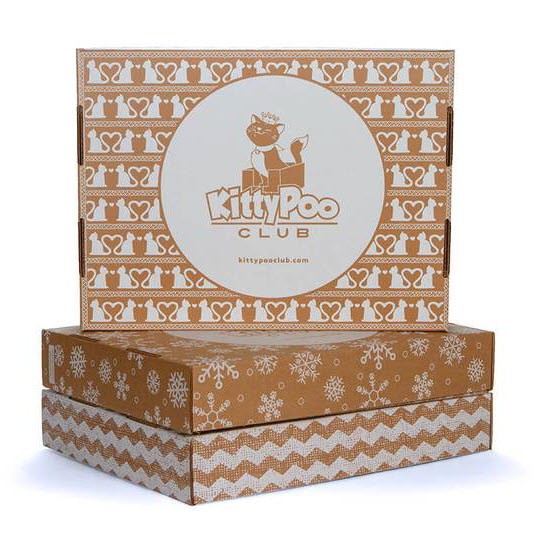 Kitty Poo Litter Box Subscription Service
I am always looking for new and inventive items for our Gift Guides for Pets. This one is truly a useful tool any kitty owner would love. The Kitty Poo Litter Box Subscription Service is a monthly service for cat litter.
It's that part of cat ownership no one likes to talk about, but if you have a cat, you need a litter box. If you are averse to odor, or don't love the idea of clumping and scooping, or find kitty litter heavy and hard to buy – – ENTER KITTY POO CLUB!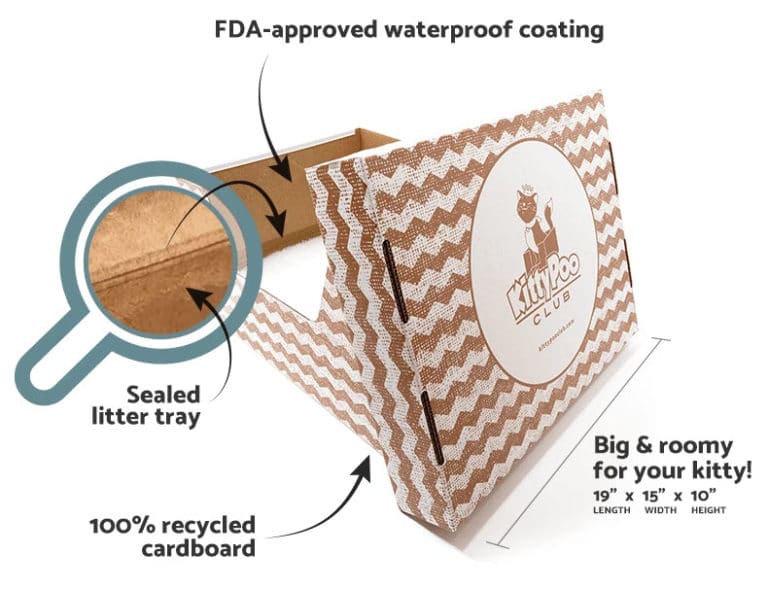 For less than some folks pay for regular kitty litter, you can sign up for monthly deliveries of an all-in-one kitty litter system that takes the "ew" out of "meow." Kitty Poo Club is the Dollar Shave Club of the cat owner world.
Each month, Kitty Poo Club members receive a box made from 100% recycled materials, along with Kitty Poo's exclusive odor-destroying litter. And shipping is free. At the end of the month, the entire box gets closed and thrown away. See what 36,000 customers per month are raving about! ($21.49 per month).
Kitty Poo Black Friday Coupon Code:
Want to try it yourself? They are offering all SwagGrabber readers a whopping 50% off your first month with this Kitty Poo Coupon code: BLACKFRIDAY. This will be valid ON Black Friday only!
Yes, you can try one month for around $10!!!
Win a FREE month of Kitty Poo:
One lucky SwagGrabber reader will be able to try out Kitty Poo for FREE! Simply share this service with friends that you think may like it and you could get a month supply to try for FREE!
[rafflepress id="4″]
Kitty Poo Reviews:
"I am a veterinarian with two cats in the house and we have struggled for years with the litter box situation. I saw Kitty Poo Club advertised online and decided to give it a shot without much expectation. My kitties and I were instantly fans! The new system is a breeze and solves so many litter box issues! So easy to scoop and clean, no more hauling pounds of litter home, and no more clay litter tracked all over my floor!"
"The litter is so amazing, there is literally NO ammonia smell from the urine at all!"
— Timber Johnson, DVM – Portland, OR
"My cats switched without having to mix my old clay litter in. They took to it right away. The odor control is amazing, as far as the urine smell, there is none. Also no clay smell or dust. Very satisfied. Glad to have found your product."
— Jessica L. from Middlebury, IN