Need a gift for Dad? Here are some Easy Father's Day Gifts Kids Can Make With Stuff Around the House.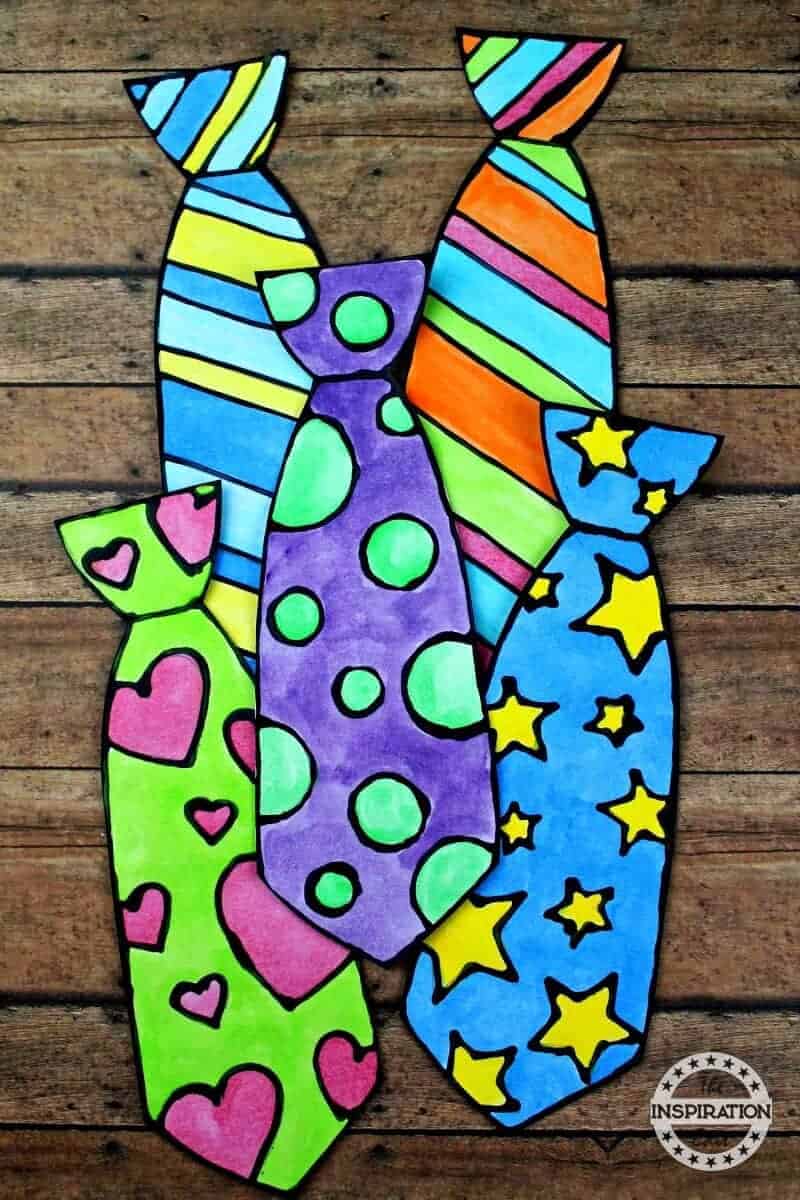 This fantastic black glue father's day craft idea is super cute, fun and easy to make with little ones. I really do hope you love this craft and that it will be a great idea for you to try out. Enjoy!
---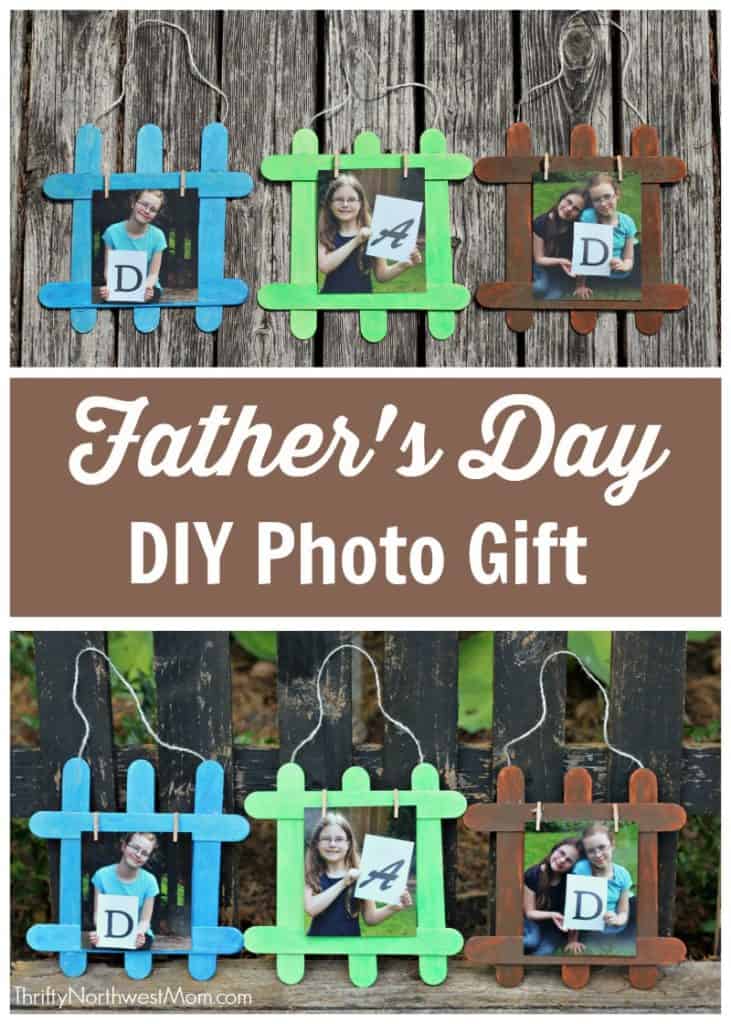 As you know, popsicle stick frames are one of those classic kid crafts that most kids make at some point in preschool or at home. They're just so easy & frugal, yet so cute to see their handiwork when they are older.  This is a bit of a different spin on the typical popsicle stick frame!
---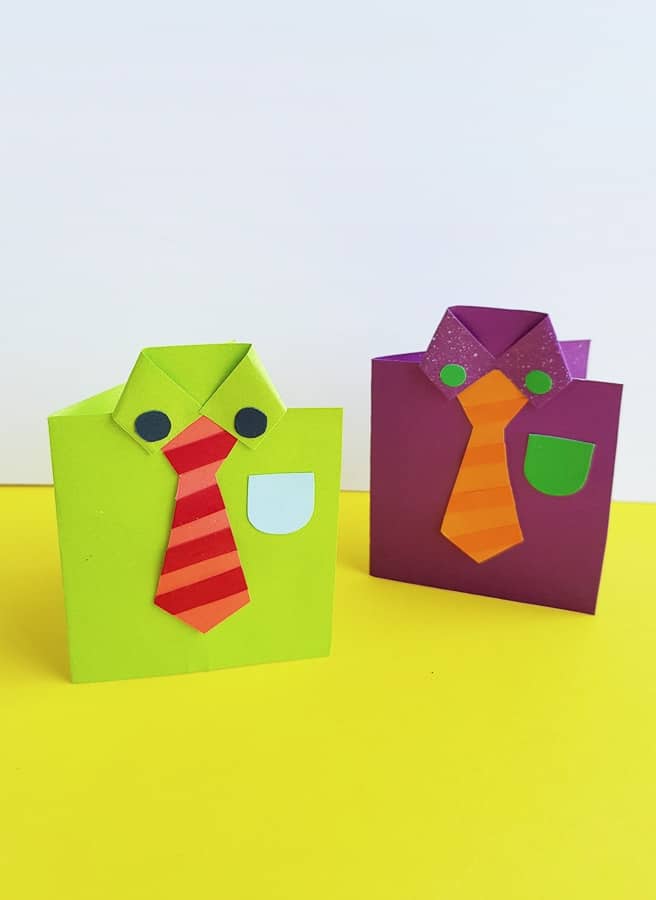 How cute are these? Nothing says dear old dad like a button-down shirt and coordinating tie. There is even a free printable template for you to make it super easy.
---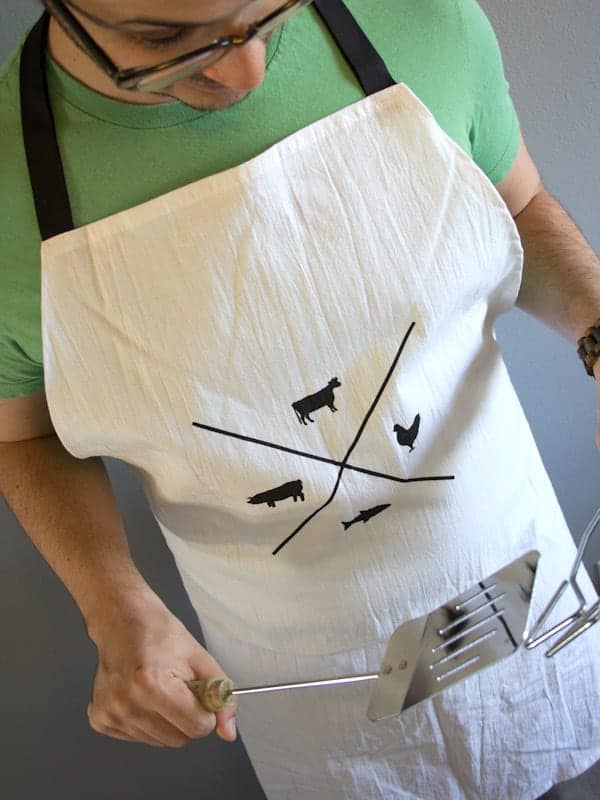 An easy DIY apron with a fun stencil pattern that you can download is something that dad will love!
This DIY Father's Day gift of an apron is perfect for your husband or dad, especially if he loves grilling. It's kind of an homage to a carnivore, if you will. It's also an awesome sewing project because all you need is a flour sack towel and some black trim. Let's do this.
---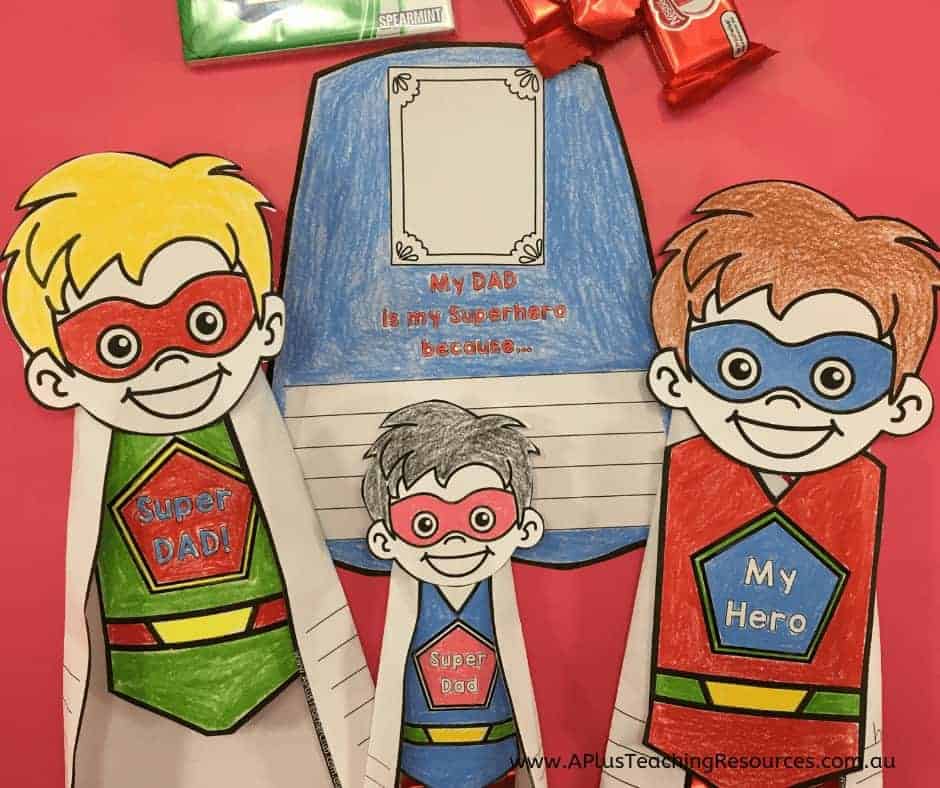 You really don't need much to make this SUPER Father's Day craft with your kid. These Father's Day templates will fit regular-sized chocolate bars too!
---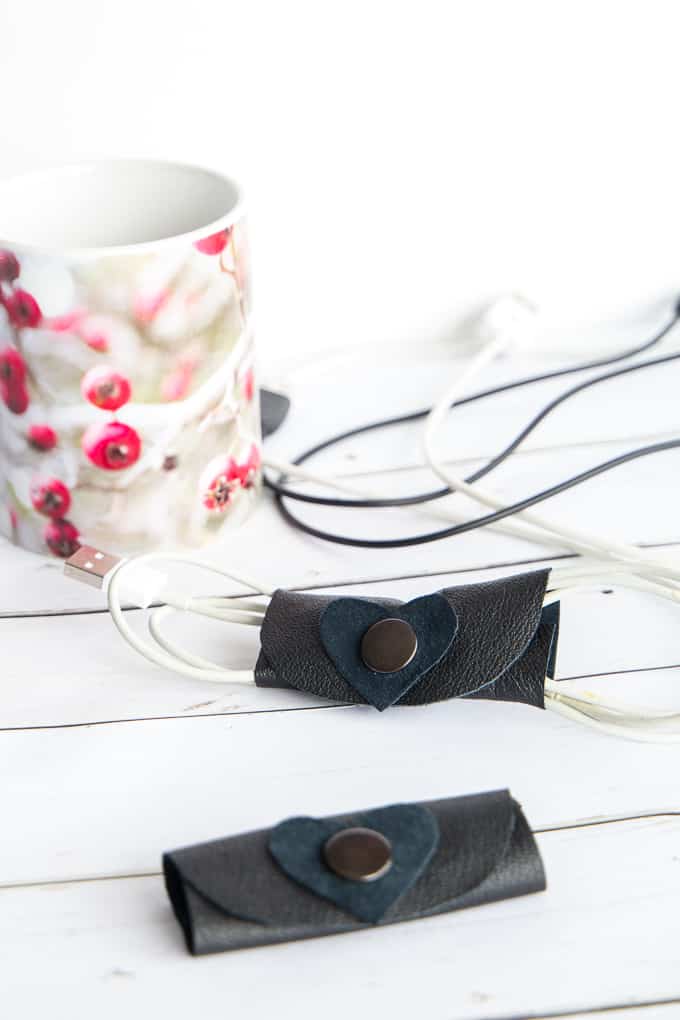 Do you also struggle with what to give your sweetie for Valentine's? If he's anything like mine he has a great collection of cords and wires for his electronics. This DIY cord organizer, made with upcycled pieces of leather fabric, makes a thoughtful gift idea.
---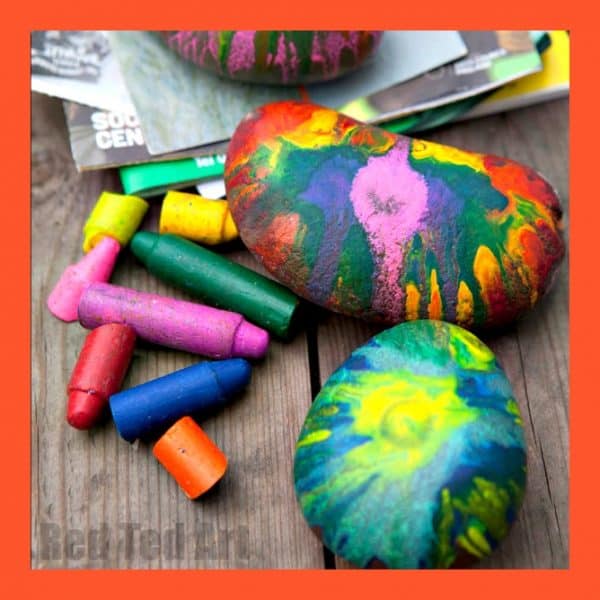 Crayon Rocks make excellent paper weights and are a lovely gift to any family friend of relative. Not only do they make a great gift, but hey are an excellent way to "recycle" those odd bits and pieces of crayons you may have lying around the house and they are a fascinating craft for kids to make. Who doesn't like melting things and seeing what will happen?
---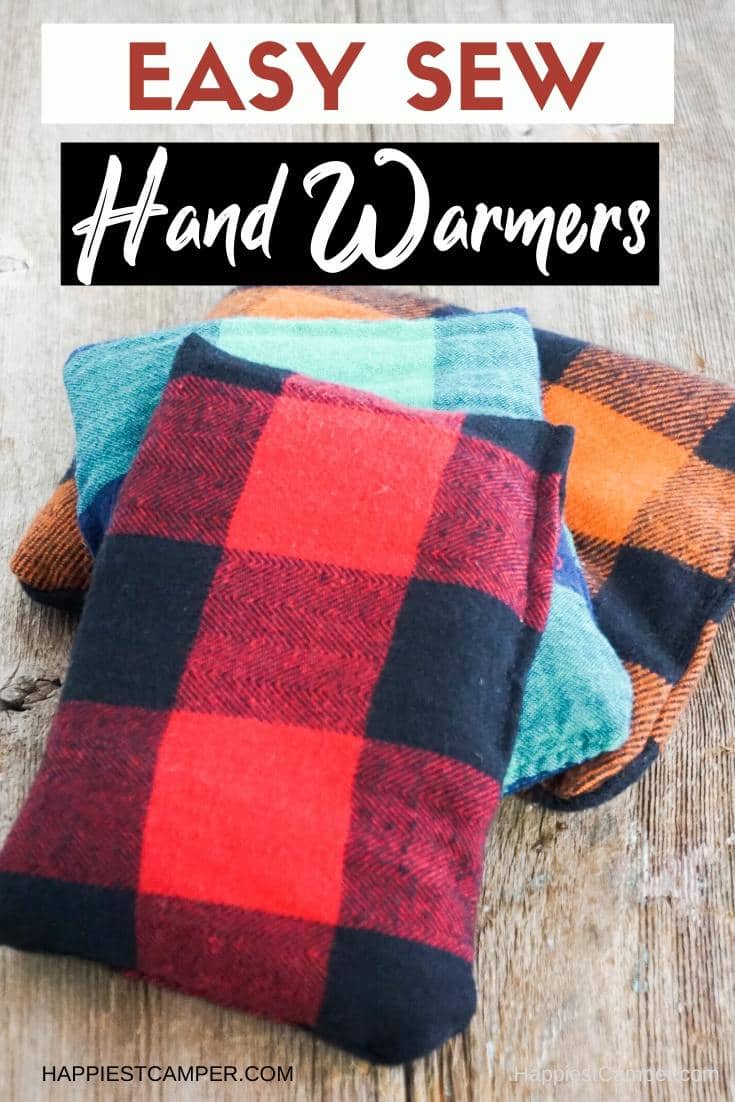 Turn an old shirt into a hand warmer! The best part is, these upcycled hand warmers are more than up to the task of being used and reused hundreds of times–until the flannel just wears out completely.
---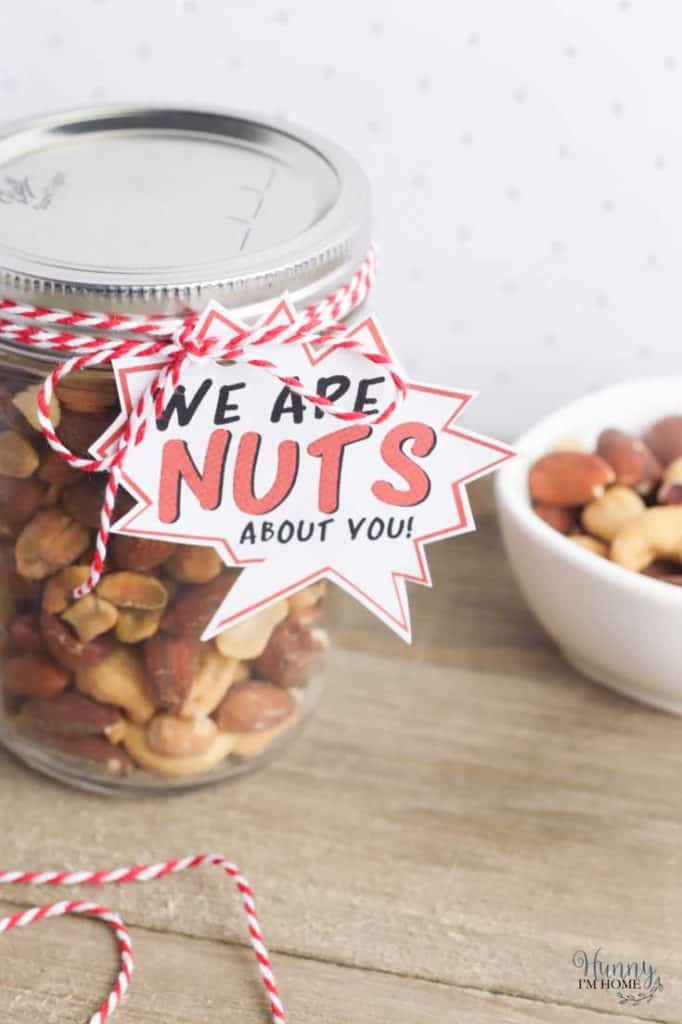 Finding a great gift a dad who has everything is so hard! That's why I love giving gifts of food whenever I can. And if you've been reading my blog for a little while, you probably already know how much I love gifts in a jar! No matter now simple a gift is, if you place it in a jar, it automatically looks amazing and thoughtful.
---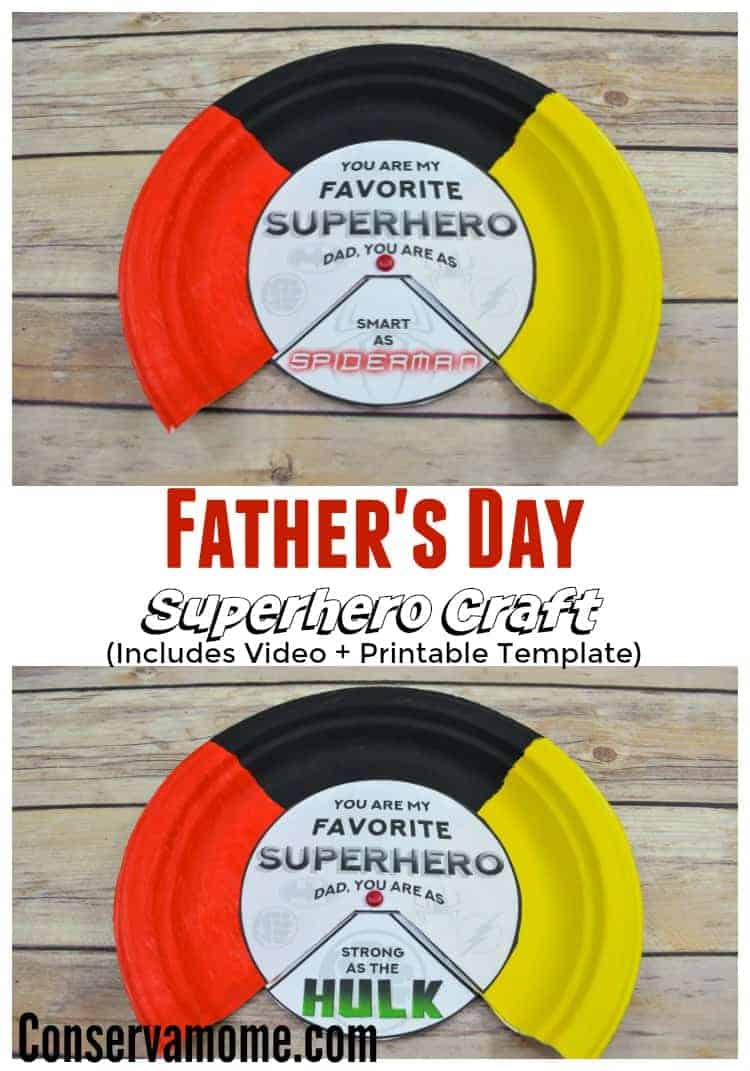 This fun Super Hero Father's Day Craft Idea is the perfect way for kids to show their father what an amazing superhero they think he is. Easy to make and a fun project that will be something they treasure forever!
---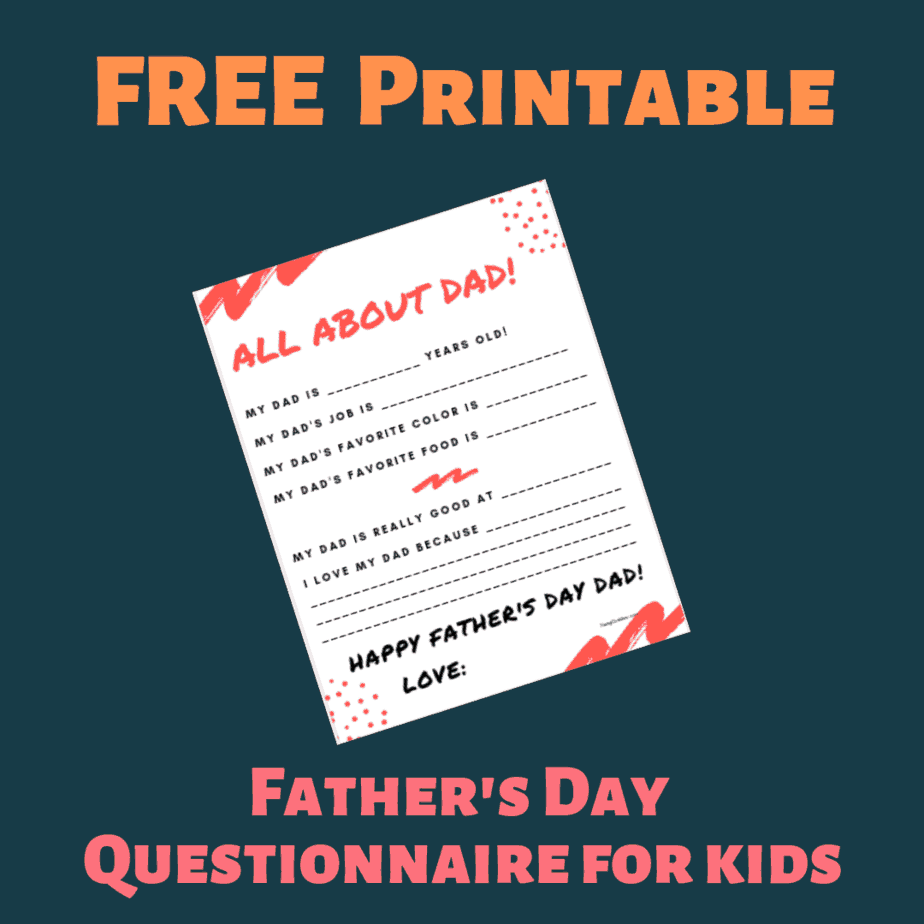 If you need a really last-minute gift, print out this questionnaire and let the kiddos fill it out!
---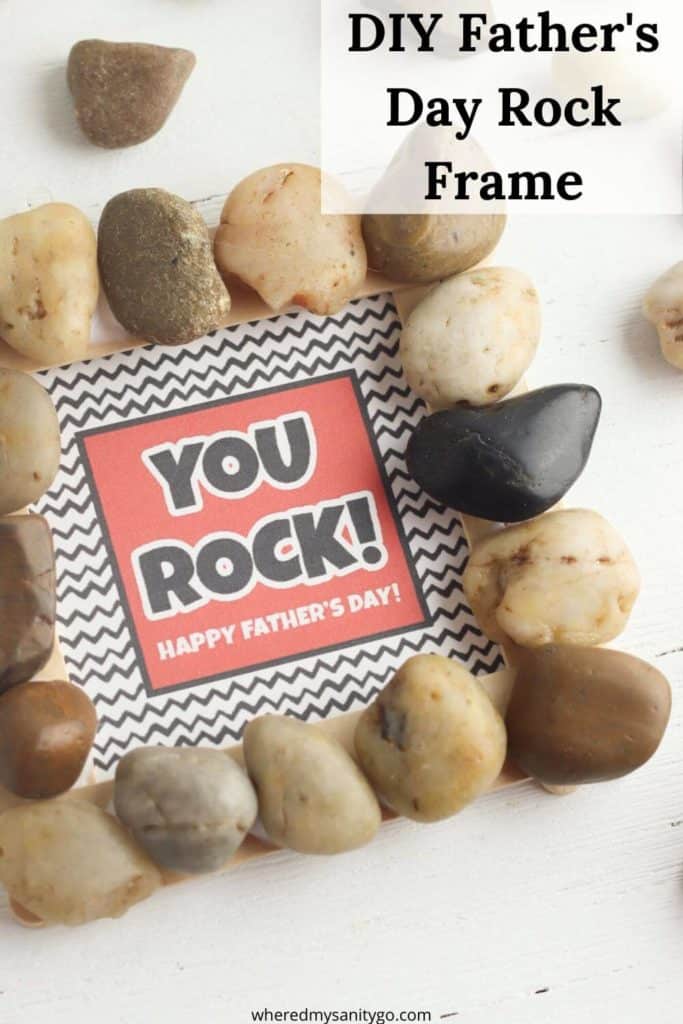 Dad will love this DIY Dad Rocks card! This is a fun Father's Day craft for kids that is easy, fun, and cheap. Dad is sure to enjoy this fun Father's Day rock card.
---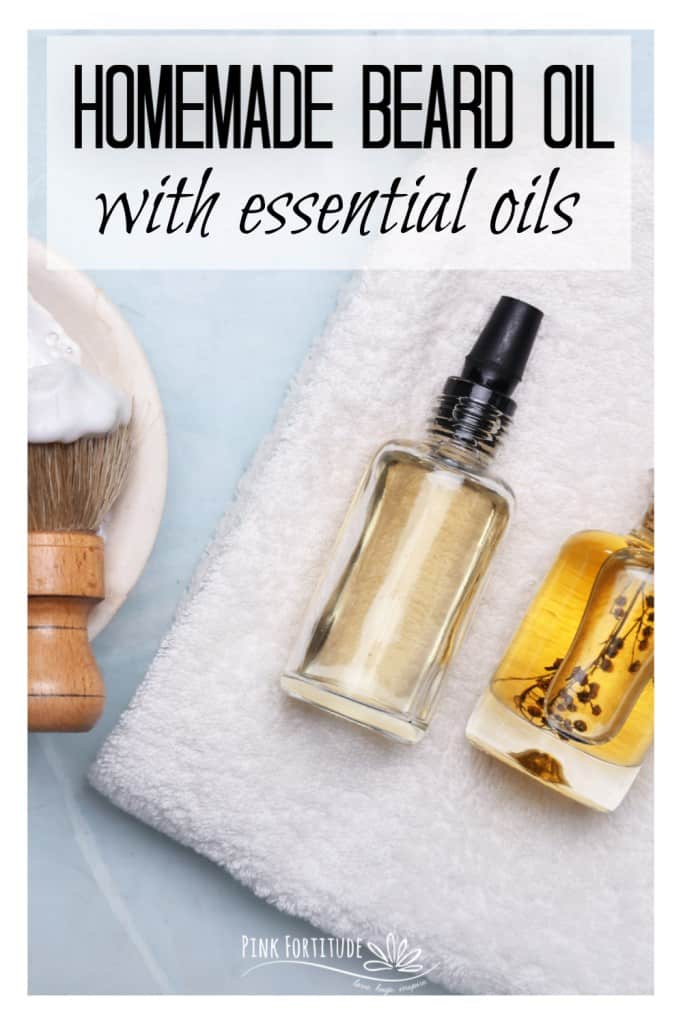 Homemade beard oil is the perfect gift for Father's Day, stocking stuffers for the holidays, birthdays, teacher presents, and any other reason you want to treat the special man in your life. And if your man sports a beard on a regular basis, or participates in Noshavember or any other no shave challenges, then you will need this all-natural beard oil DIY made with your favorite Essential Oils to help keep it nicely groomed.
---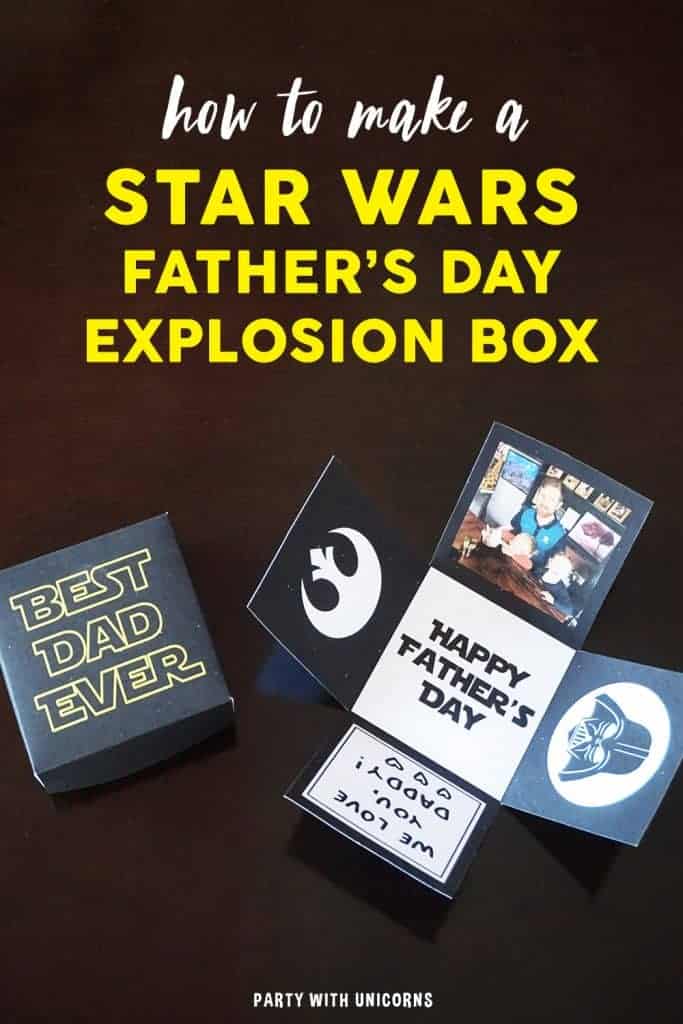 This is a super simple craft for the kids to make and it's perfect for any Star Wars fans out there. This Star Wars box also has a little room in it, so it's a great way to wrap up a little treat for dad or gift card for dad.
---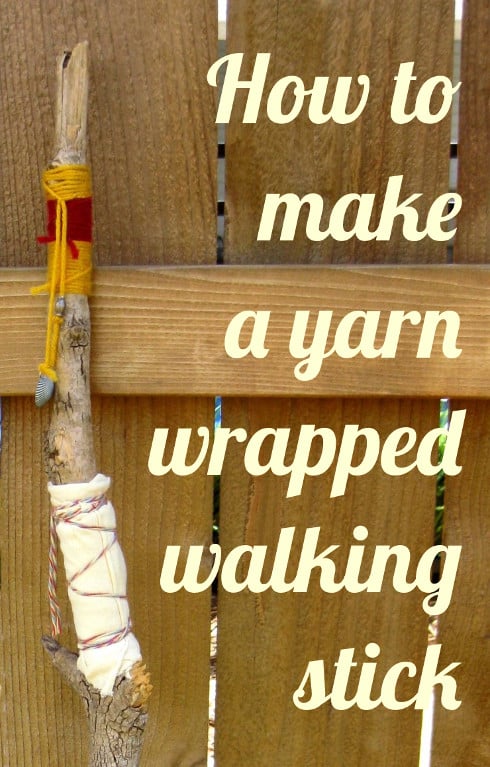 Decorating a walking stick with yarn/and cloth is a fun craft that can be simplified for a young child, yet it is still an enjoyable project for a teen or adult to do!
---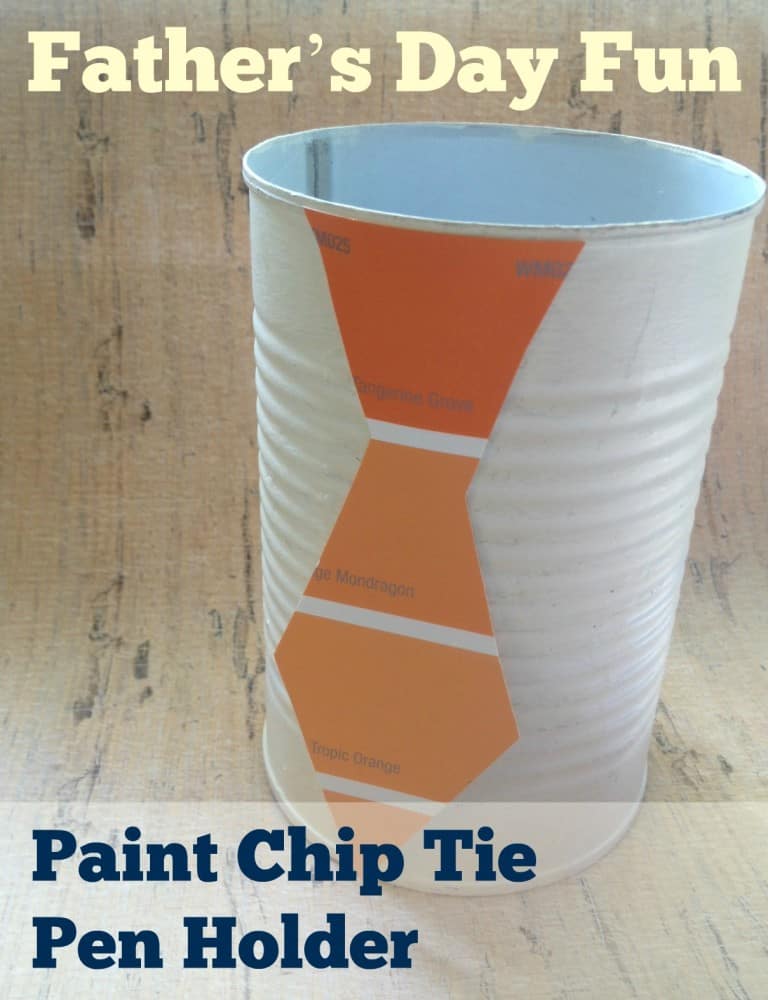 These cute and easy hand made pencil holders are easy for kids to make and super cute too. You only need a can and a few craft supplies!
---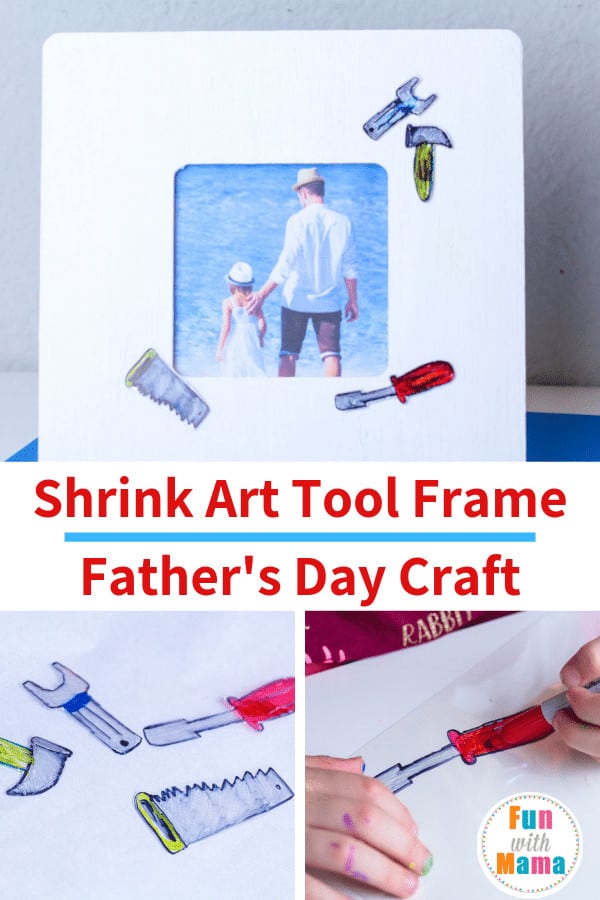 Shrink plastic is the perfect way to capture the art and create something that can be used long-term. This shrink art tool frame transforms a child's art into a keepsake that dad can put on his desk, bedside table, or display in another way at home or work.