National Cheese Pizza Day Freebies & Deals: Sept. 5, 2023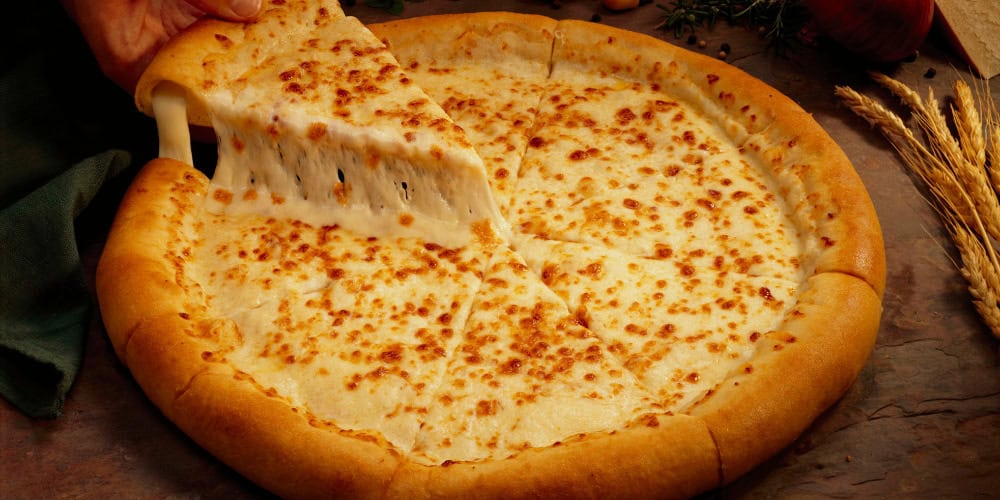 When is National Cheese Pizza Day?
National Cheese Pizza Day is celebrated every year on September 5th. It is a day to celebrate the classic cheesy dish that so many people enjoy. There are different variations of pizza, from thin-crust and deep-dish to vegan and gluten-free options; but nothing beats the original cheese pizza. So why not take the time to honor this delicious dish by enjoying a slice or two? And don't forget to share it with your friends and family!
Many restaurants also offer special discounts or promotions for National Cheese Pizza Day. Here is what was offered last year…
Bertucci's
Enter the code CHEESEPIZZA when you check out at Bertucci's and you'll get a 40% off coupon for your cheese pizza order at Bertucci's.
Chuck E. Cheese
When you purchase 60 play points or more at Chuck E. Cheese, you can get a $5 cheese pizza in celebration of National Cheese Pizza Day.
Hungry Howie's
When you get a large pizza from Hungry Howie's, enter the code LABOR on checkout and you'll get a coupon for a medium 1-topping pizza that'll cost you just one dollar.
Marco's Pizza
You can get $3 off your order at Marco's Pizza when you use the code SPECIAL3 in honor of National Cheese Pizza Day.
Pasqually's Pizza and Wings
Pasqually's has a few deals that you can use on your National Cheese Pizza Day purchase. If you use the code FREECHEESY, you'll get a free cheesy bread with your order. When you order more than $25 worth of food through UberEats, you'll also get a free cheese pizza.
Pizza Hut
Pizza Hut is offering a $10 large 3-topping pizza to celebrate the holiday.
National Cheese Pizza Day Quotes
• "Cheese pizza: always a classic. Deliciously cheesy and timelessly tasty!" – Anonymous
• "Pizza is always better with cheese." – Unknown
• "Life is too short not to enjoy a slice of cheese pizza." – Unknown
• "We all have our favorite type of pizza, but when it comes down to it, nothing beats a classic cheese pizza." – Unknown
• "When in doubt, just say yes to cheese pizza!" – Mindy Kaling
• "Cheese pizza is like a hug from the inside." – Unknown
• "A cheese pizza is always the right choice!" – Anonymous
• "Cheese Pizza: One of life's simple pleasures. Enjoy it on National Cheese Pizza Day!"-Anonymous