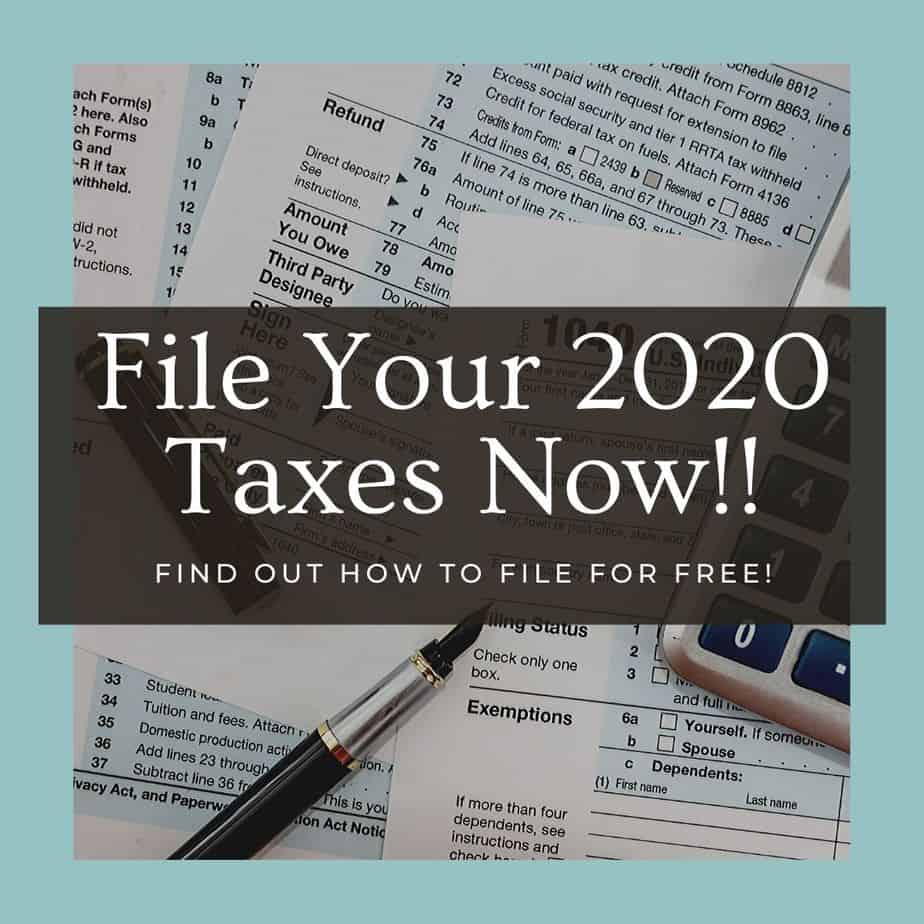 The Internal Revenue Service announced they will begin accepting both paper and electronic tax returns on Feb. 12, which is later than normal. That means you can start now to get your taxes ready!
FREE Options for Filing Taxes for 2020:
HRBlock.com:

H&R Block offers simple returns for FREE!
They are also offering 35% off Online Services until February 3rd. This is an awesome chance to save on filing your taxes!
Want to be certain that you've found every credit and deduction you deserve?
No problem. Now when you file taxes online with Block, they have checkpoints throughout the process to see how you're doing. If you need help or you're second-guessing your work, have no fear. You have the option of having your return reviewed by a Tax Pro without having to visit an office. It's called Best of Both!
GO HERE to file for FREE!
---
E-file.com offers free federal tax returns for those who qualify for a 1040ez.
Free Error Correction – Our software will automatically check your tax return for common errors. If our software finds any errors, it will prompt you to correct them.
Get Your Refund Quick – Who doesn't want their refund quickly? Filing online allows you to receive your refund quicker than off-line.
Helpful Software – Our software will walk you through common deductions and credits that you may be eligible for with its easy and quick question & answer format.
GO HERE to file for FREE!
---
No commitments. No fees. Enjoy peace of mind knowing that you can file your simple tax return now for $0 and also file for free next year, even if you need to use a more advanced TurboTax product, like Deluxe, Premier, or Self-Employed.
Live Chat is available for Deluxe customers Monday – Saturday 8 AM – 12 AM Eastern (ET). In addition to Live Chat, you'll move to the front of the line with Priority Customer Support. File amended returns at no extra cost. Correct mistakes or omissions on your tax return even after you've filed with the IRS.
GO HERE to file for FREE!
---
Use the FREE IRS Tool to find the right filing option:
If your 2020 adjusted gross income was $69,000 or less, you may find one or more Free File Online options for you. Review each company's offer to make sure you qualify for a free federal return. Some companies offer free state tax returns; others may charge a fee.
You may use the free File Online Lookup Tool to narrow the number of offers you may qualify for or Browse All Offers to see which are specific to your needs. After selecting one of the Free File offers, you will leave the IRS.gov website. These are all programs approved by the IRS.
---
Amazon Deals on Tax Software: