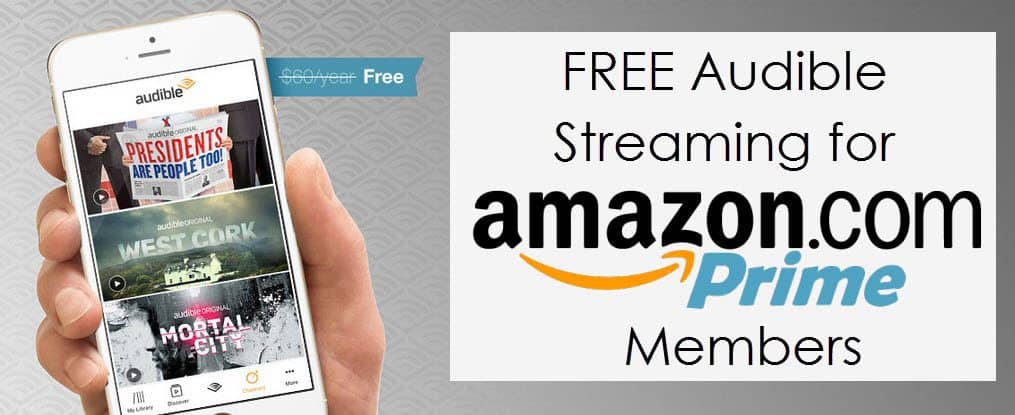 Amazon now offers Prime Members Free Audible Streaming Content. This is a collection of talk show-type streams and audiobooks that would normally cost $5 a month – $60 per year!!
Prime members can download the Audible app for iOS, Android and Windows 10 to access Channels, which will include ad-free programming and content from The Wall Street Journal, The New York Times, Charlie Rose, Harvard Business Review and The Onion, among others. It'll also include 20 curated playlists around comedy, meditation and news, as well as a rotating selection of more than 50 audiobooks.
Don't have a Prime Membership yet? GO HERE to get a free 30 day trial!