There have been a TON of Melissa and Doug deals today. Most are over 60%. Great time to pick up some Christmas gifts!
Here is roundup of our favorites…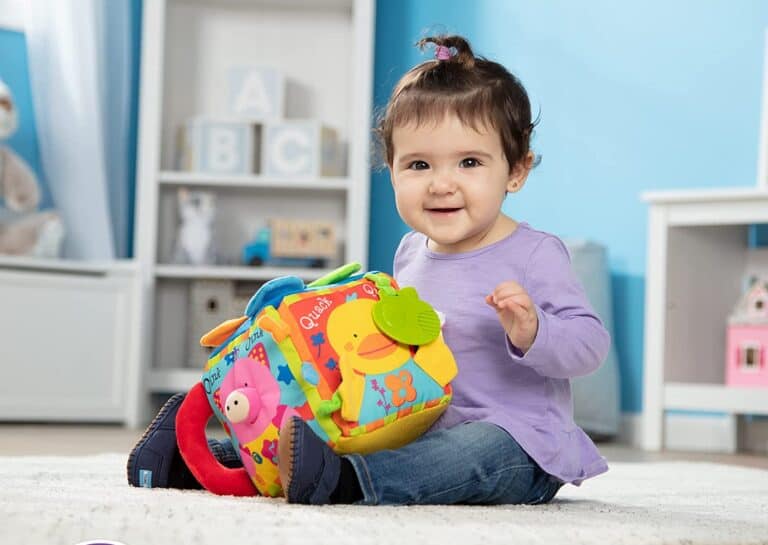 Melissa & Doug K's Kids Musical Farmyard Cube Toy $11.24 **60% Off**
This "farmyard" is full of noisy animals and compact enough to take anywhere! Four animals sound off with their animal songs and play a lively melody when their noses are pressed. Or babies can grasp the padded handle and bump the block against the floor to start the sounds!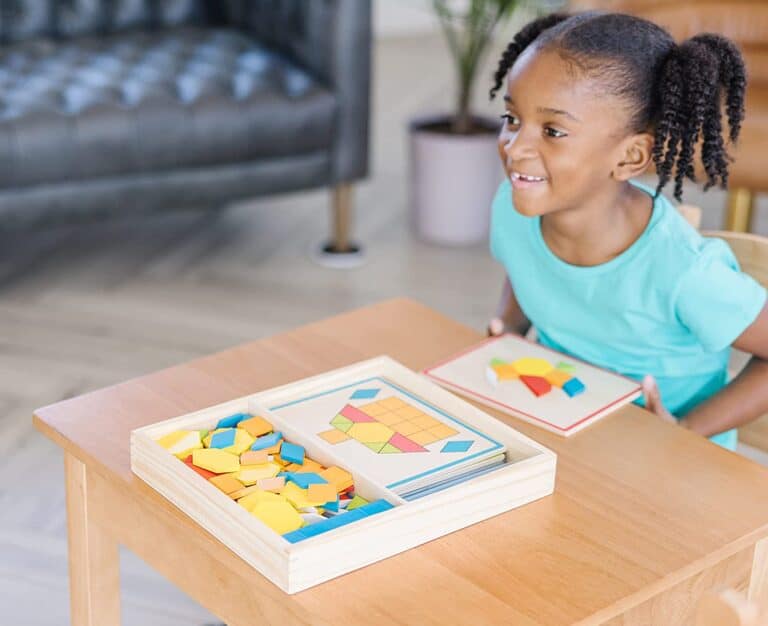 Melissa & Doug Pattern Blocks and Boards Now $11.49 (Was $19.99)
The Melissa & doug pattern blocks and boards classic toy is a set of 120 wooden blocks in various shapes and colors, inspiring kids to assemble colorful patterns on 5 boards.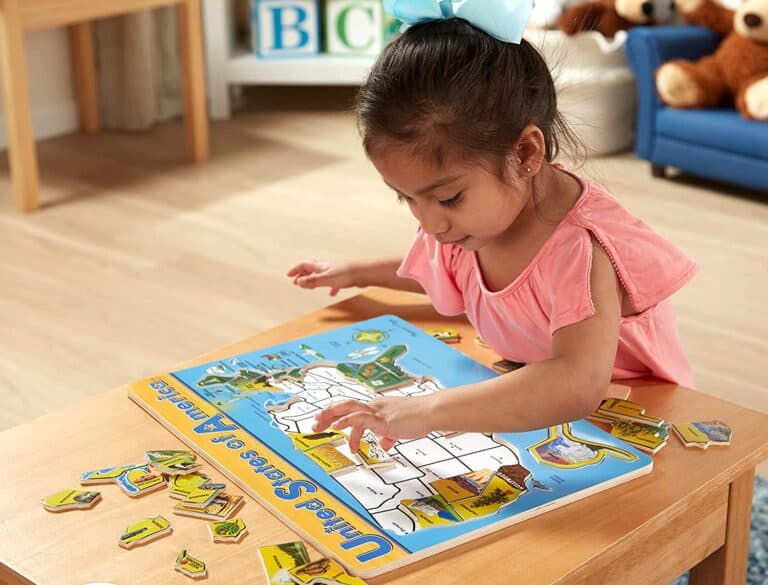 Melissa & Doug USA Map Wooden Puzzle (45 pcs) $7.32 | 62% Off
State capitals are shown under each piece and additional state facts, such as motto, population, and year of statehood are included with the puzzle.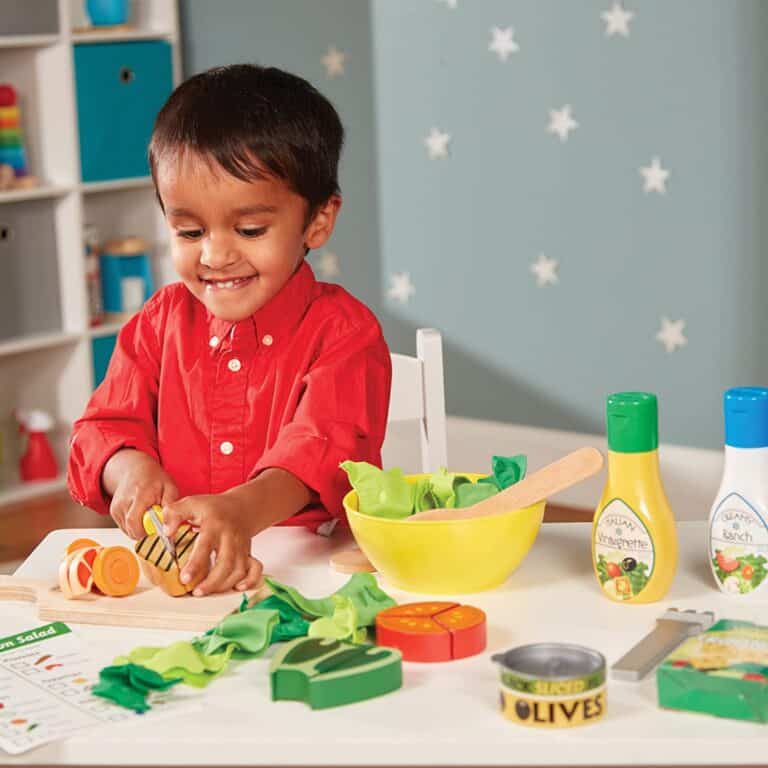 Melissa & Doug Slice and Toss Salad Play Food Set $16.12 (Reg. $39.99)
50+-Piece wooden and felt play food salad set with reusable double-sided menu. Includes greens, vegetables, proteins, and toppings.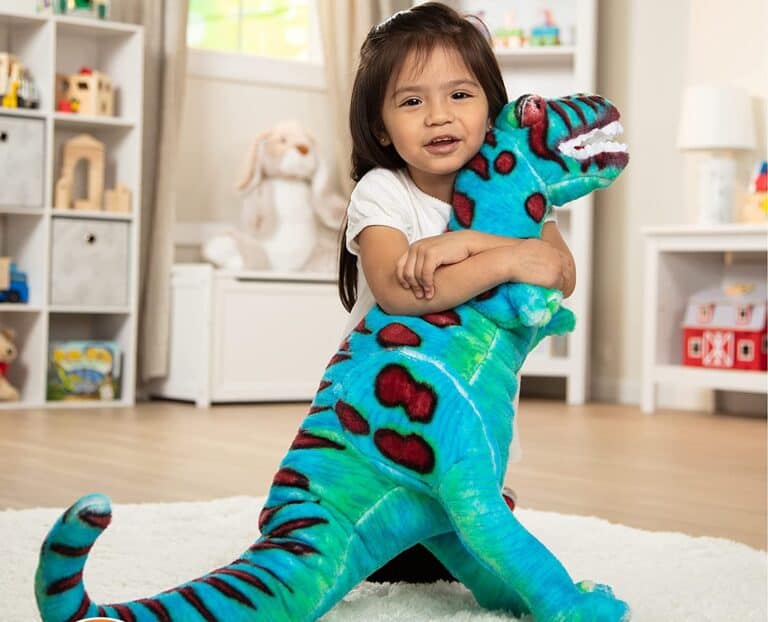 Melissa & Doug Giant T-Rex Dinosaur – Over 2 Feet Tall $20.39 **60% Off**
The Melissa & Doug T-Rex Giant Stuffed Animal is a realistic-appearing plush toy that stands on two legs, and features beautiful markings and bold colors that make it roar to life.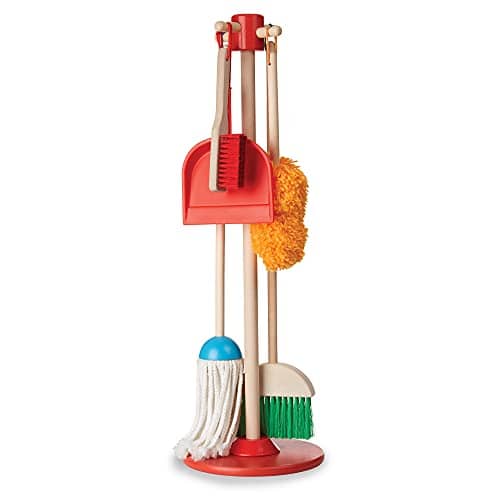 60% Off Melissa & Doug Let's Play House Set – Now Only $16.24
6 Piece Pretend Play Set for only $16.24. That is 60% off the $42.99 retail price! This colorful, kid-sized set looks just like the real thing and includes a wooden pretend play broom, mop, duster, brush, and organizing stand. The red dustpan conveniently clips into all handles.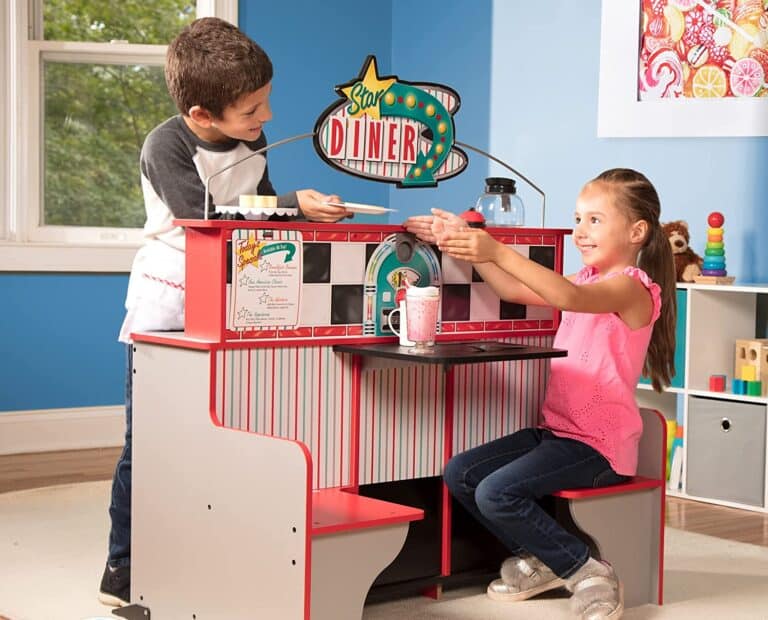 Melissa & Doug Double-Sided Wooden Star Diner Restaurant Play Space $86 Shipped (Reg. $279.99)
This sweet set includes free shipping too! Melissa & Doug's Star Diner Restaurant is a full-service diner play set made with steel, wood, paper and plastic parts, that includes a kitchen on one side and a booth with seating for two on the other!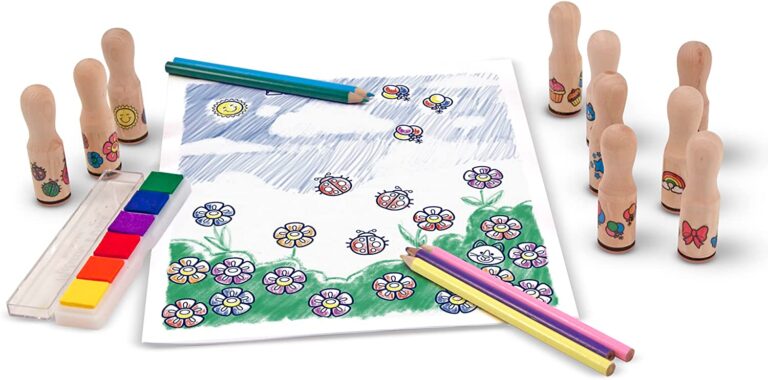 Melissa & Doug Deluxe Happy Handle Stamp Set Only $6.37 | 67% Off
The Melissa & Doug Happy Handle Stamp Set opens the door to creativity with cheerful artwork and easy-to-grasp handles. Stores nicely in a handy wooden tray.