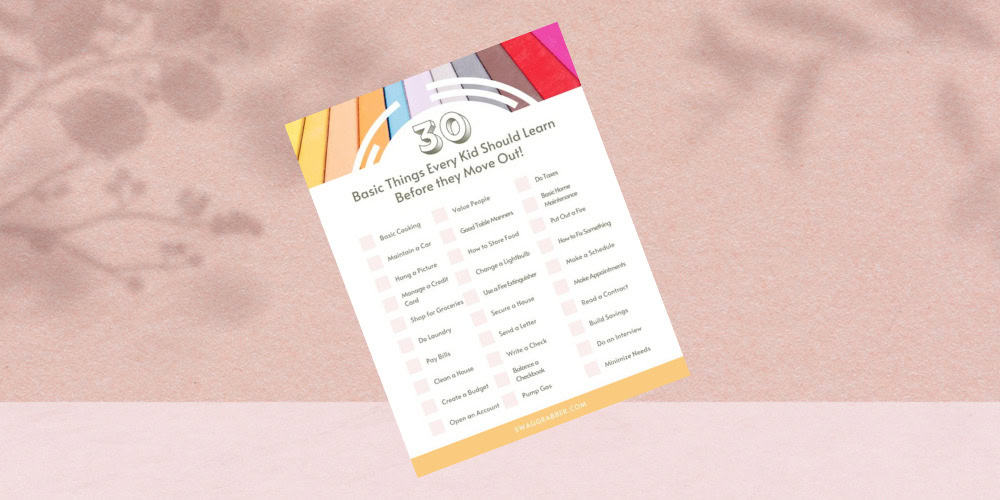 Are your children getting older? My son is about to turn 15 and it dawned on me, while we have taught him a lot, he still needs to know a TON of things before he moves out!
I've gathered up a list of things I think every kid should know before moving out. Helping your kids learn these things can help them transition into college and leaving the nest into a smooth ride.  It helps reduce not only your stress as a parent but also your child's because they know that they are capable of taking care of themselves as they learn to spread their wings and fly on their own.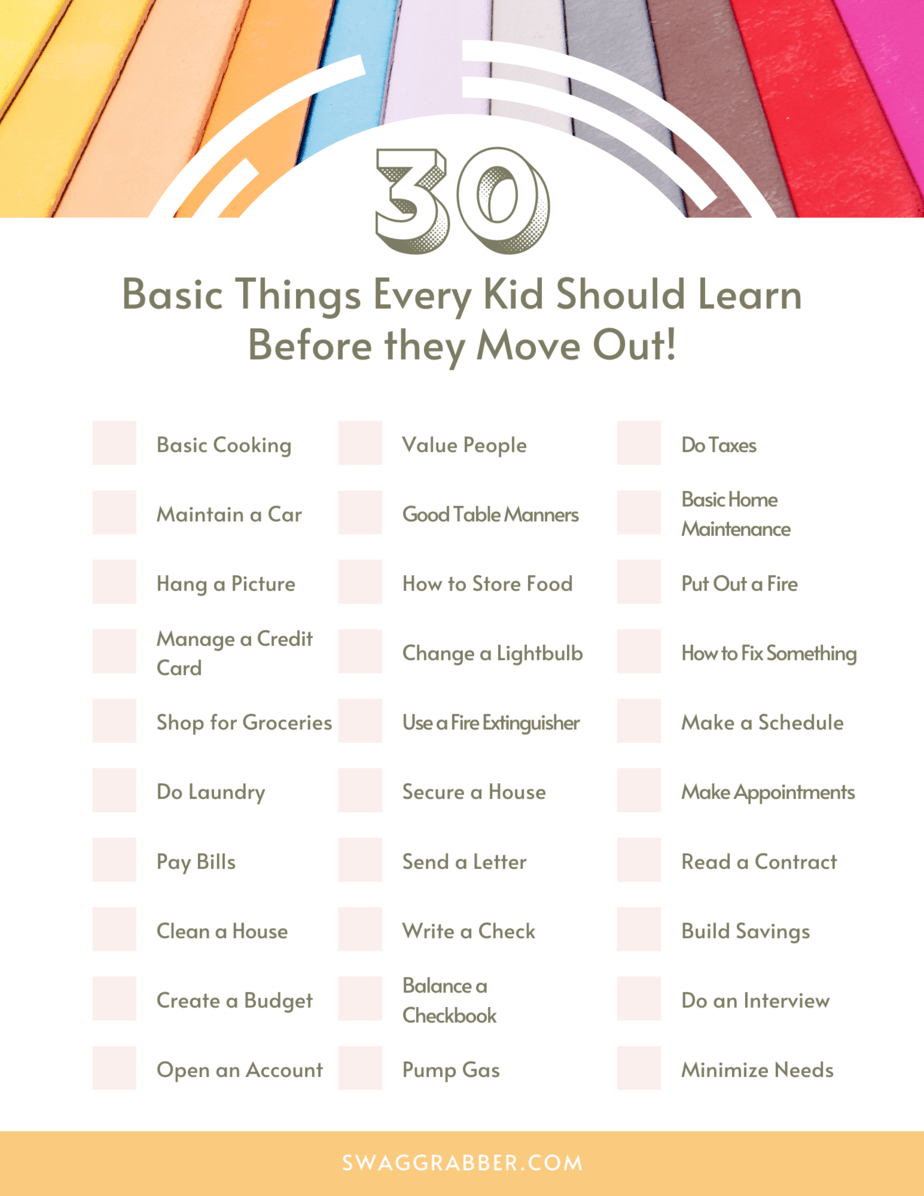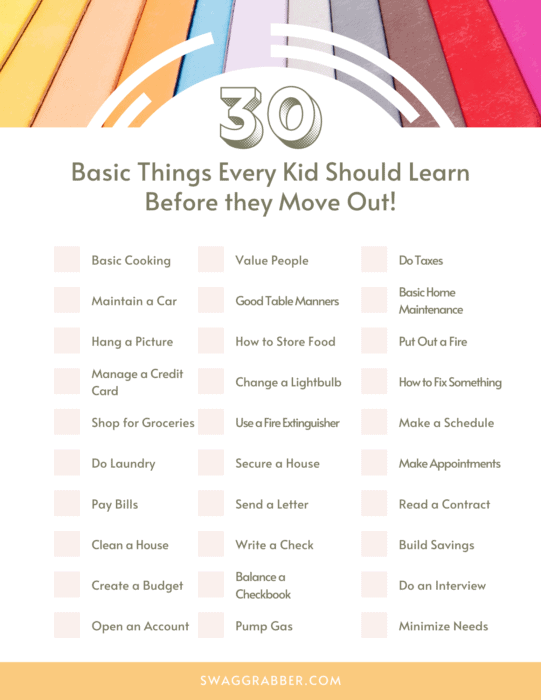 We took the list and made it a checklist so feel free to print it out and start marking off the items!