Sperry.com Stacking Codes + Free Shipping on ANY Order = $80 Shoes Only $19 Shipped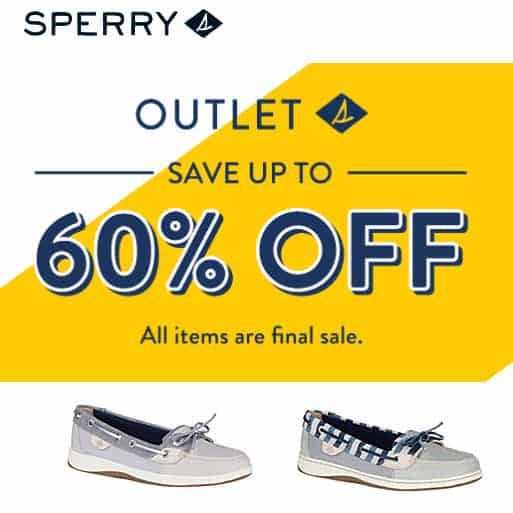 WOW there are tons of shoe deals this morning!
Sperry.com has a few promo codes that are stacking right now which makes items around 75% off. They only seem to work on desktops so if you have issues on your phone, find a computer. Shipping is FREE on all orders too on the regular sale items – outlet items ship free with any $75 purchase.
Available codes:
FRL-MT3-P6C-BGV — 20% off
MHG-DVK-K3F-QG9 — 25% off
Women's Angelfish Linen Boat Shoe
Was $79.95 – both codes = $19.18
Women's Walker Atlantic Rain Boot
Was $79.95 – both codes = $19.18
Men's Gold Cup Authentic Original Orleans Boat Shoe
Was $159.95 – both codes = $47.39

More Deals You Don't Want to Miss...