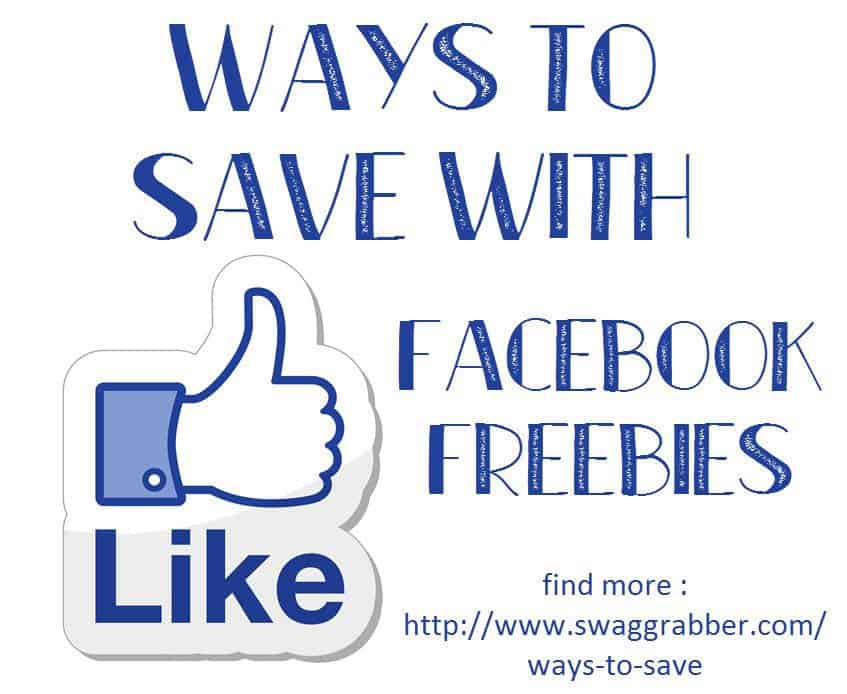 Follow SwagGrabber on Facebook to get these freebies!
A lot of companies are now focusing their advertising dollars on distributing products as advertising. They figure if you try it and like it, you will keep buying it.  This is true!  I have received many products that I now use on a regular basis. Because of this you can get a TON of products for FREE!!!
The best place to find freebies right now is on Facebook.  Many companies are using their Facebook pages to distribute these free products. While sometimes they do send out actual products, most of the time they will send out free product coupons.  It makes sense, they are cheaper to mail.
While it sounds easy, it always isn't.  Most companies will release a limited amount of free products (i.e 500, 1,000, or 100,000) and there is a LOT of people trying to score these. If you like a company or product follow them on Facebook. That way you will know if they have freebies available because they will post them on your wall!
Things you can get for free on Facebook: hats, shirts, free product coupons, shampoo/conditioner, razors, deodorant, shoes, and much more!
Normally you can just sign up for these samples and sometimes you need to try for them. Here's some tips to help you out!
How to get a Facebook Freebie:
Normally they will announce these giveaways on their Facebook Wall and give a specific time when they will open up the giveaway.
You will need to Like their page and be on the page a few minutes before it starts.
Keep refreshing the page until you see the offer. TIP use F5
Watch for a new tab or a link in their most recent status update.
Click on the offer and fill out the form. They may require you to answer questions, take a pledge or something else to request the freebie.
Note: these giveaways do not always go as planned.  Due to the massive volume of traffic these giveaways create sites may crash or run slowly. Be patient.  I have gotten freebies many times, 20-30 minutes after they started because of technical issues!