Create a Free Letter From The Easter Bunny
Posted on: March 13, 2020
in
FREE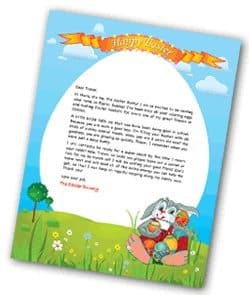 Make this Easter a magical experience for your child! Create a Free Letter From The Easter Bunny.
You can customize an Easter Bunny Letter with your child's name, hometown, good deeds and more. There are three unique letters to choose from and three color choices making it easy to personalize a letter for each of your children. After you finish creating your letters, you download them to your computer and print them out.
More Deals You Might Like...