We have found a great list of LEGO gifts for girls are sure to put a smile on her face. From LEGO Friends sets to classic LEGO bricks, we've got something for every girl who loves to play with LEGOs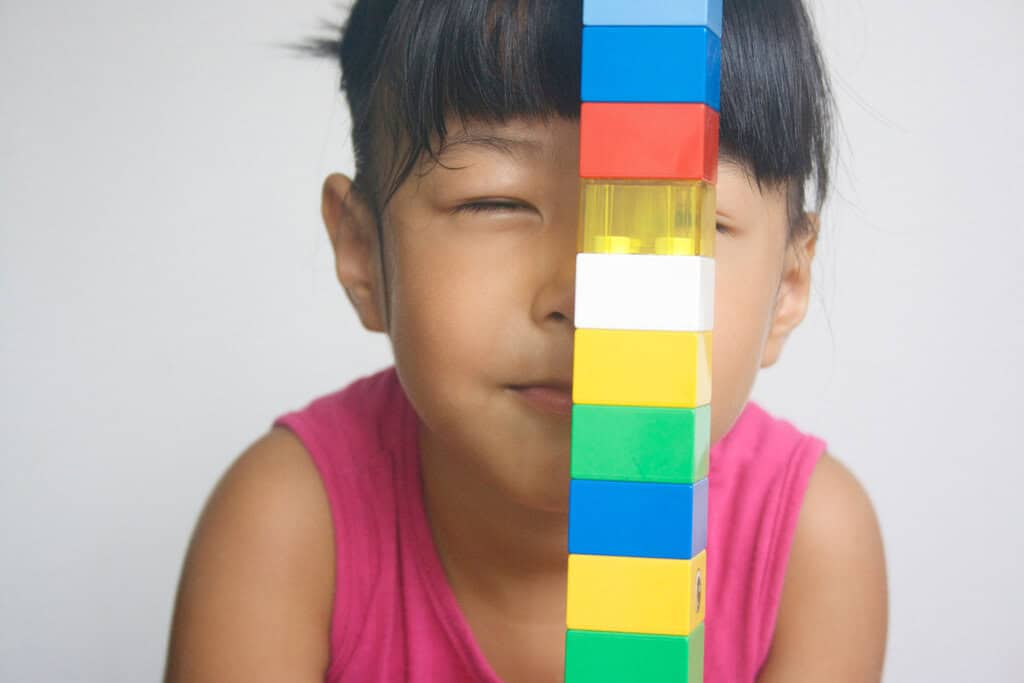 Fun and Unique LEGO Gift Ideas for Girls
Legos aren't just for boys anymore! Legos has started created some super cute Lego Friends sets for girls. Make sure to watch our LEGO Deals Page for the latest and greatest deals. Updated daily!
Here are just a few of the Fun and Unique LEGO Gift Ideas for Girls…
---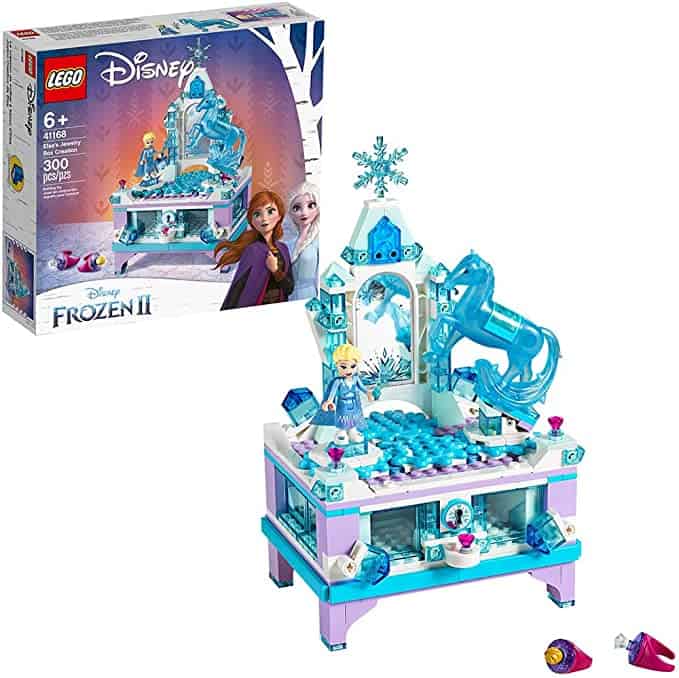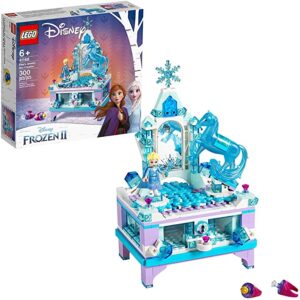 Kids will love making their own Elsa Frozen II jewelry box to safely store all of their precious bits and pieces, such as their favorite Frozen jewelry. This 300-piece jewelry box features a mirror, drawer and lock. It also includes a turntable for an Elsa mini doll and Nokk LEGO figure to spin around on. Plus, this Frozen set includes 2 LEGO toy rings locked inside!
---


This 585 piece this LEGO Disney Cinderella building toy castle playset featuring a 3-story castle with secret hiding places, dining area, bedroom, balcony with revolving dance floor, kitchen, lounge, outside area and horse cart. It also includes 5 LEGO figures to play out scenes from the Disney's Cinderella movie: a Cinderella mini-doll figure, Prince Charming mini-doll figure, a foal and 2 mice.
---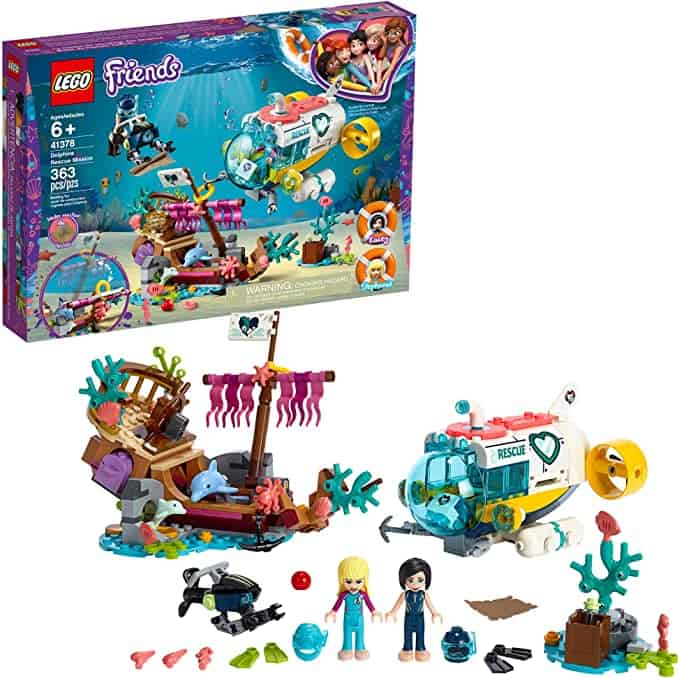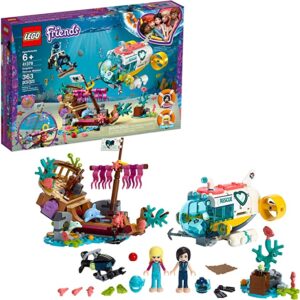 Let your little builder get immersed in a race to a rescue a trapped dolphin and find the hidden treasure with this underwater action adventure! This 363 piece toy playset includes Stephanie and Kacey mini-doll figures, plus 2 dolphin toys, a toy submarine, a shipwreck and 2 hidden treasure chests.
---

Kids can build this 701 piece sparkling ice palace with revolving staircase and sliding bridge to recreate favorite scenes from the Frozen movies or reimagine them in new and exciting ways! Includes LEGO Disney Frozen Elsa and Anna mini-doll figures, plus Olaf, Marshmallow and 4 Snowgie minifigures for fun adventuring possibilities.
---

Kids will love building Stephanie's toy house from Heartlake City. This two-story miniature house features a dollhouse kitchen, porch, lounge, spiral staircase, bedroom, bathroom and office. Includes three mini dolls: Stephanie, her father James, her mother Alicia and Chili the baby rabbit figure. This building set is the perfect roleplay toy for kids as they engage in hours of pretend play!
---

Kids can build an adventure toy wagon carriage for Elsa and Sven the reindeer with a special Starter Brick base to quickly get your child building and playing out a Frozen adventure with favorite Disney characters from the Frozen II movie. This buildable Disney adventure playset for beginners helps develop fine motor skills and includes an Elsa mini-doll figure plus 2 LEGO animal figures – Sven and a baby reindeer – for role-play fun.
---
---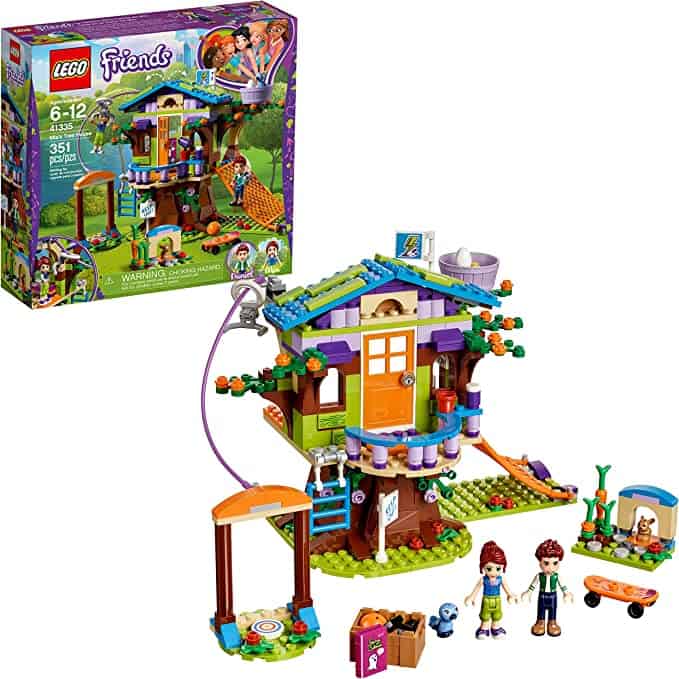 This creative treehouse playset includes 351 pieces. Mia's Tree House features Mia and Daniel mini-doll figures, plus Mimi, the bunny, and Cinnamon, the bird, pet figures. Also includes a zip wire, attic with opening roof, and a climbing net.
---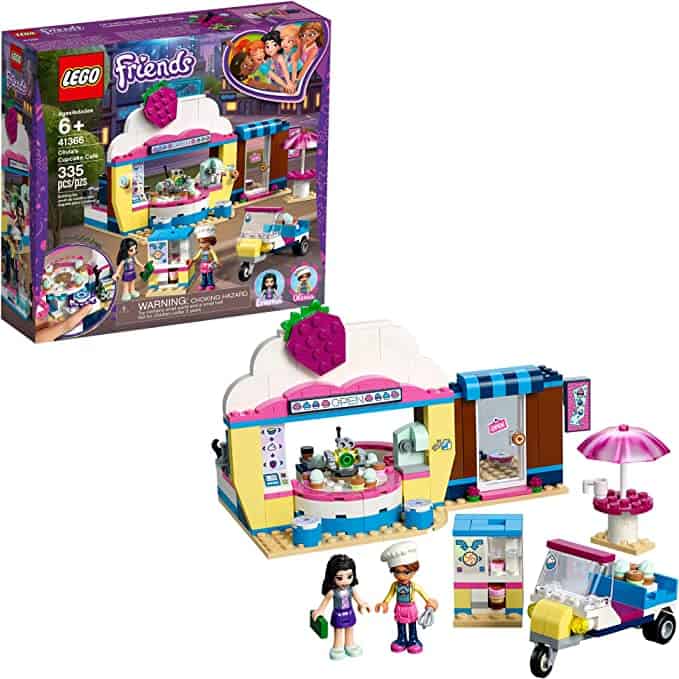 This kit gives girls a chance to build a sweet cupcake cafe for their Lego friends! Olivia's cupcake shop complete with inventive gadgets and help her tweak them with her tools, then deliver tasty treats around Heartlake City on the scooter! This 335 piece set includes 2 mini-dolls: LEGO Friends Emma, LEGO Friends Andrea, plus a Zobo robot figure, as well as a rotating cupcake server, cupcake-dispensing machine, mini play kitchen, and a removable table and chairs.
---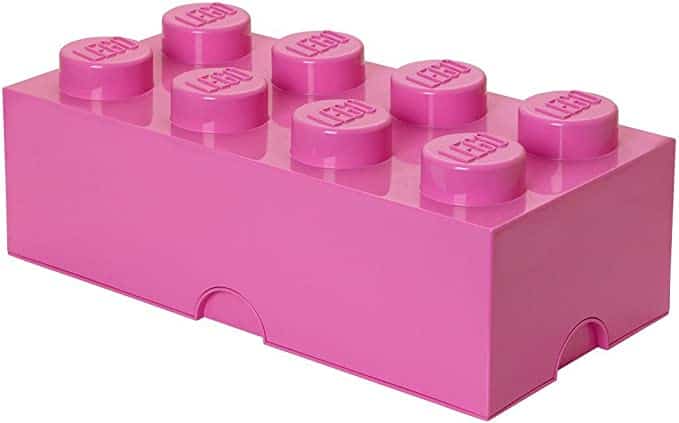 Gather all her regular lego bricks in this large size storage brick and make it a more playful way of tidying up! This large size LEGO storage brick also work as stackable blocks with the rest of the storage brick.
---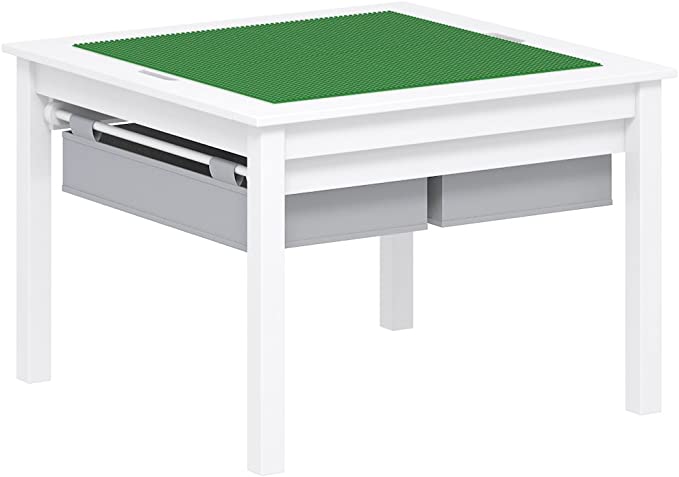 Give your girl her own building area with this handy table. The height is conveniently sized for young children, making it easy for them to access the table while either kneeling or sitting on the floor. It has a built in base plate for building fun and when the building is over, flip the top panel to find a smooth surface for creative play.
---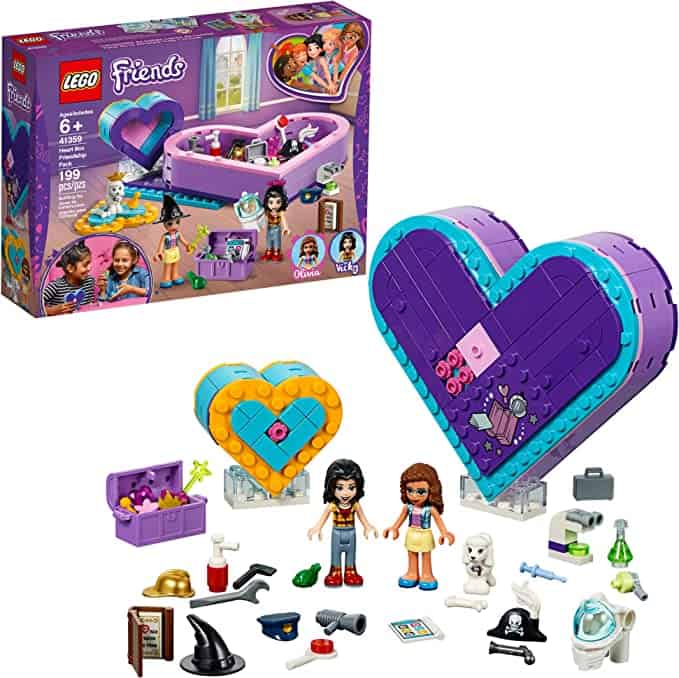 Your little one can build the 2 friendship heart boxes, display them on their stands, give them as a best friend gift or take them with you for endless hours of make-believe fun! This 199 piece set includes 2 mini-doll figures: Olivia and Vicky, plus a frog and a poodle toy, as well as lots of dress-up toys including police toy accessories, firefighter toy accessories, witch toy accessories, astronaut toy accessories, pirate and a pretend doctor kit.
---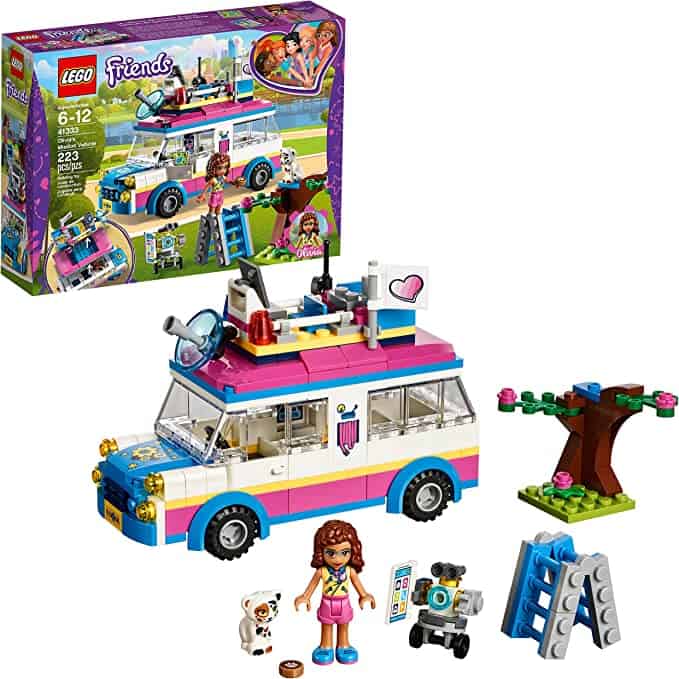 The Lego friends are ready to take your girl on a building adventure with this rescue mission vehicle set! This set features a toy truck for rescue missions with rooftop control center, computer, secret compartment and a removable roof with room inside for 5 mini-doll figures. It also includes an Olivia mini-doll figure, plus a buildable Zobo robot figure and a Vega the cat figure.
---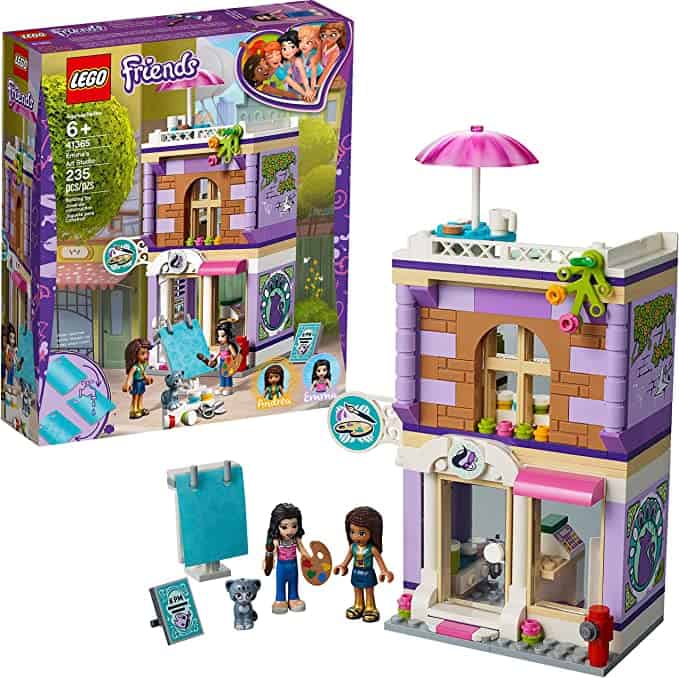 This building kit brings a creative space to her Lego collection. Girls who like to build will love creating this art studio. This 235 piece set includes 2 mini-doll figures: Emma and Andrea, a mini cat toy figure, plus a turning potter's wheel and mini easel stand with water-reveal function.
---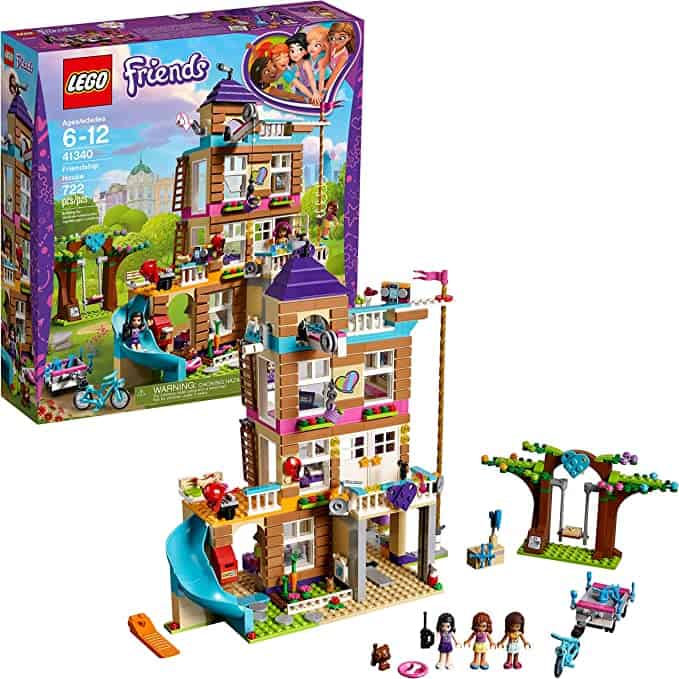 Everyone is welcome at the LEGO Friends Friendship House! This colorful doll house building set is the perfect friendship gift for any occasion and is the top toy for young girls. Kids will love building this 4-story fire station house with a garage, kitchen, roof terrace, a working pulley system, slide and a friendship tree! This huge house set is built with 722 LEGO pieces and includes Olivia, Emma and Andrea mini-doll figures, plus Dash the dog, Rumble the hamster and Cinnamon the bunny figures for creative play.
---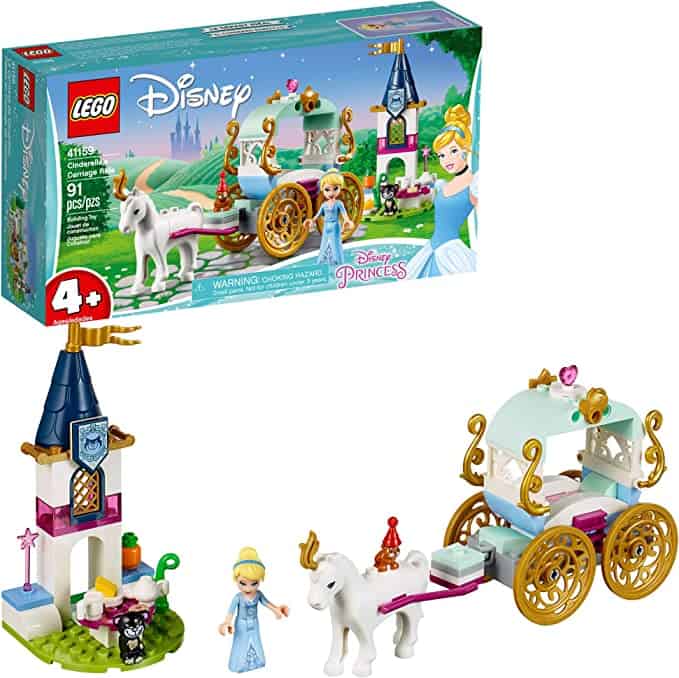 Disney fans will love building Cinderella's carriage with this little kit! Cinderella carriage buildable toy for beginners includes a Cinderella mini-doll figure, plus 3 LEGO animal figures: a horse, Lucifer the cat and Gus Gus mouse.
---