2018 Veteran's Day Freebies & Deals
Posted on: November 11, 2018
in
Freebies

2018 Veteran's Day Freebies & Deals
Veteran's Day is November 11th and lots of restaurants and stores offer deals for Veterans. Normally it is free meals or desserts. Some even offer free meals for the entire family! As always, call first to make sure your local establishment is participating before making a special trip!
Without further ado, here is the list of the 2018 Veteran's Day Freebies & Deals for all Active Duty Military & Veterans.
In order to be eligible for the discount, customers must present proof of military service, past or present or military dependent ID. A DD214 will normally work if you no longer have an ID.
Non-Restaurant Deals:
B&B's for Vets: offers a free night's stay to active and retired military and one guest each on and around November 11th. Space is limited, so be sure to make your reservation as soon as possible.
Colonial Williamsburg: Free admission ticket for Military families from 11/9 – 11/12
Great Clips: Veterans and active service members who come in Nov. 11 get either a free haircut or a free haircut card to redeem with proof of military service through the end of the year, at any U.S. Great Clips salon.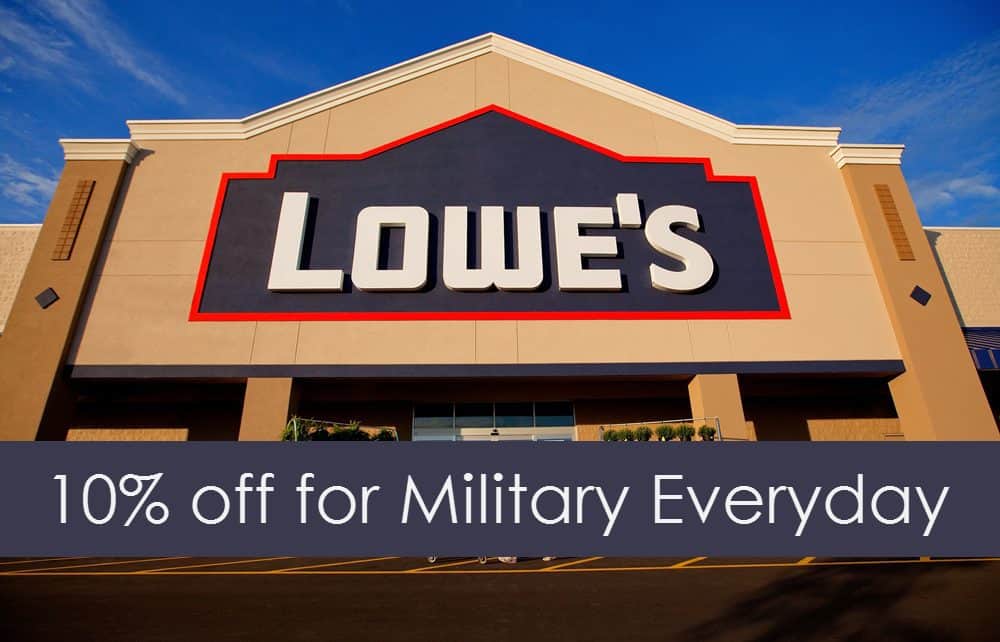 Lowe's: 10% off for Veteran's – now valid all year long!
Meineke Car Care Centers: Free Basic Oil Change on Veteran's Day at participating locations – need to call the local store to see if they are.
National Parks: Free entrance on Veteran's Day (includes entrance fee)
Publix: 10% off Groceries for Veterans, Military Personnel, and their families on 11/11. Offered last year assuming they will be again this year.
Sport Clips: Free haircuts will be offered to active-duty US Service Members and veterans
Restaurant Deals:
54th Street Grill & Bar: Free Meal up to $12 (through 11/12)
Applebee's: Get a free meal, from a special menu.
Arby's: Dine in veterans will get a free classic roast beef sandwich on November 11th (participating locations)
Back Yard Burgers: All Veterans and Active Duty Military who present their military ID or are in uniform will receive a free Back Yard Classic Burger. Participating locations – call first.
BJ's Restaurants & Brewhouse: All vets and active military get a free entree (under $12.95)
Bob Evans: Bob Evans is offering 6 free breakfast items, available all day, and select lunch and dinner options.
Bonanza Steakhouse: All former and current military service men and women enjoy a free buffet (beverage not included). Only at participating locations.
Bonefish Grill: Free Bang Bang Shrimp appetizers to military and veterans on Veterans Day.
Boston Market: Free Brownie or Cookie with any purchase for all veterans, service members, and their families. No ID required.
Bruegger's Bagels: Veterans and active military members may enjoy a free small coffee.
Buffalo Wild Wings: Free small order of traditional or boneless wings with a side of fries.
California Pizza Kitchen: Free pizza, full-size salad, or pasta from the special Veterans Day Menu. Dine-in only.
Carrabba's Italian Grill: Get your free appetizer at Carrabba's on Veterans Day.
Charlie Browns Steakhouse: Free Lunch (11/11 11am-3pm)
Cheeseburger in Paradise: Receive a complimentary Veteran's Burger with fries to veterans, active and retired military personnel on Veterans Day. Dine in only & you must purchase a beverage.
Chevys Fresh Mex: On Veterans Day, Chevys Fresh Mex will offer a complimentary menu item (from special menu) to all active and retired military personnel. Special Veterans Day menu includes fajitas, burritos, tacos and more.
Chicken Salad Chick: Veterans get a free Original Chick meal, which includes a chicken salad scoop or sandwich, side, pickle and cookie, with a drink.
Chili's: Free meal from a special menu at most locations.
Chuck E. Cheese's: To thank service members past and present, on Veteran's Day on Nov. 11, Chuck E. Cheese's will be offering one free personal pizza to all active and retired military members at participating stores nationwide.
CiCi's Pizza: Free buffet on Veterans Day, including pizza, salads, dessert, and more.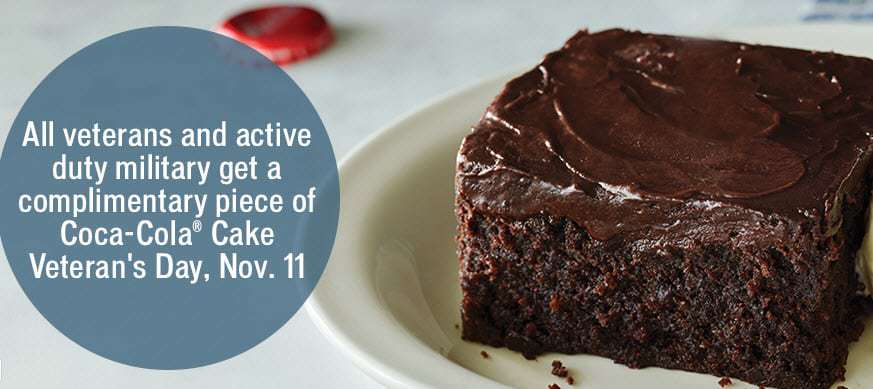 Cracker Barrel: Free slice of Double Chocolate Fudge Coca-Cola® Cake when you visit Cracker Barrel this Veterans Day.
Denny's: Active, inactive and retired military personnel get a free Build Your Own Grand Slam. Offer available November 10th from 5am-noon.
Famous Dave's: Get a free 2 Meat Combo served with one side item and cornbread muffin.
Fazoli's: Veterans can get a free "Build Your Own Pasta Bowl" on Nov. 11.
Firebirds Grill: Free Meal at participating locations.
Freddy's Frozen Custard & Steakburgers: Freddy's offers veterans a gift card for a combo meal to be used anytime.
Friendlys: Free Dine in Breakfast, Lunch or Dinner at participating locations.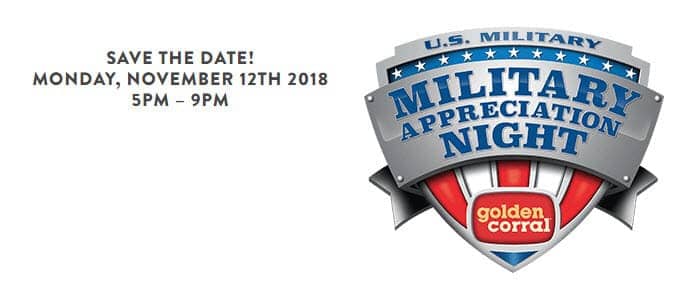 Golden Corral: Visit them on November 12th for a free beverage and buffet meal from 5-9 p.m.
Granite City Food & Brewery: Get a free lunch with a Coke on Veteran's Day.
Hooters: Free Meal at participating locations.
Houlihan's: Active military and veterans receive one free entrée with the purchase of an additional entrée.
Hy-Vee Free Breakfast: Free breakfast buffet for veterans during regular breakfast hours on Veterans Day.
IHOP: Free red, white, and blue pancakes with blueberries, strawberries, and whipped cream.



Ikea: Free entree for Veterans.
Krispy Kreme Free Doughnut & Coffee: Get 1 free donut and small coffee on Veterans Day.
Krystal: Krystal offers military and vets a free sausage biscuit from 6-10:30 AM. Available both to dine-in and drive-thru guests.
Lamar's Donuts: Free donut and a 12oz coffee for all veterans and active military.
Little Caesars: Free $5 HOT-N-READY Lunch Combo on Veterans Day.
Logan's Roadhouse: Between 3–6 pm, all Veterans and Military Personnel will receive a free meal from our American Roadhouse Meals menu (with valid military id). Beverage not included.
Longhorn Steakhouse: Free appetizer or dessert (no purchase required, no restrictions) to anyone showing proof of military service. In addition, guests that dine with Veterans on November 11 will receive 10% off.
Max & Erma's: Free Best Cheeseburger in America Combo, including seasoned fries and a drink. Dine-in only.
McCormick and Schmicks: Veterans and their parents and/or spouses receive a complimentary entree from a special menu on November 11th. (Reservations are required)
Mimi's Cafe: Free entree with the purchase of any non-alcoholic drink at Mimi's Cafe on Veteran's Day, 11/11/16. Entrees on the Veteran's Day menu include Grilled Chicken & Frites, Chicken Chop salad, Brioche Cheeseburger, or Farmhouse Tacos.
O'Charley's: Military and Vets get free $9.99er meals all day long on Veterans Day. Choose from Famous Chicken Tenders & Fries, Honey Drizzled Southern-Fried Chicken, Homestyle Chicken Pot Pie, and more.
Old Country Buffet: Free buffet and drink for all veterans and active duty military at participating locations.
Olive Garden: Get a free entrée from a special menu to active-duty military and military veterans. The special menu features six of Olive Garden's most popular items. Entrées are served with unlimited homemade soup or famous house salad and warm, garlic breadsticks.
On The Border: All veterans and active duty military will receive a free meal at OTB's. The meal is from the"Create Your Own Combo menu," which is a "choose 2" or "choose 3" menu.
Outback Steakhouse: Free Bloomin' Onion and a beverage.
Perkins Restaurant & Bakery: Get free Magnificent Seven® meal.
Pizza Factory: Pizza factory offers a free lunch special or a free lunch buffet to thank you for your service.
Ponderosa Steakhouse: Free Buffet from 4pm – close
Red Lobster: Free appetizer or dessert from their select Veterans Day menu.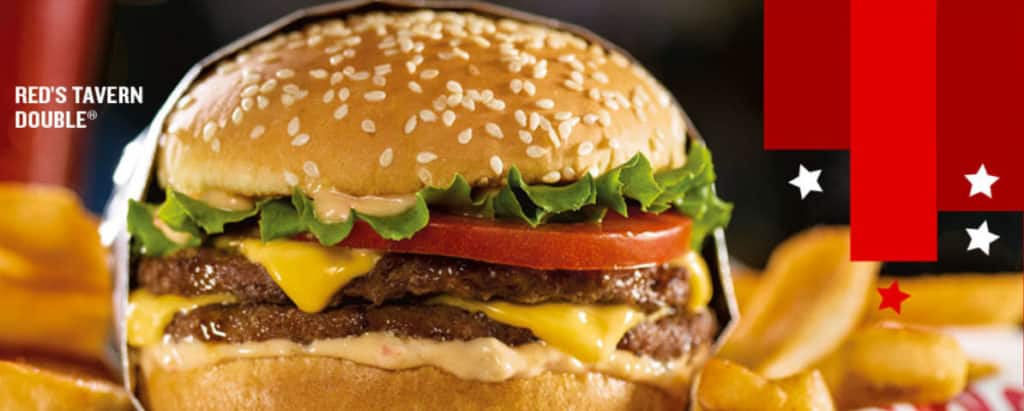 Red Robin: Free dine-in Red's Tavern Double Burger and Bottomless Steak Fries.
Romano's Macaroni Grill: Macaroni Grill offers military and veterans a free Mom's Ricotta Meatballs & Spaghetti entrée.
Ruby Tuesday: Free appetizer up to $10.
Shoney's Offers Free All-American Burger: Get a free Shoney's All-American Burger.
Sizzler: Guests can choose from three entrées: a six-ounce Tri-Tip Steak, a single Malibu Chicken or a Half Dozen Fried Shrimp, and a free beverage, including coffee, iced tea or a fountain drink.
Spaghetti Warehouse: Normally they offer a BOGO coupon – should be available on their website closer to the day.
Starbucks: Enjoy a free Tall Brewed Coffee.
TGI Fridays Free Lunch: Guests who show valid military ID can enjoy a free lunch menu item up to $12. This offer is valid on Friday, November 11th, from 11 a.m. to 2 p.m. local time.



Texas Roadhouse: Choose from 10 lunch offers, including a complimentary beverage.
Tijuana Flats: A free entree will be offered to all military.
Village Inn Free Breakfast: Get a free Inn-Credible V.I.B. breakfast on Veterans Day.
White Castle: Receive a free breakfast combo or Castle Combo Meal #1 – #6.
Wienerschnitzel: Free Chili Dog with a small fry and a 20-ounce drink to Veterans and Active Duty Service members.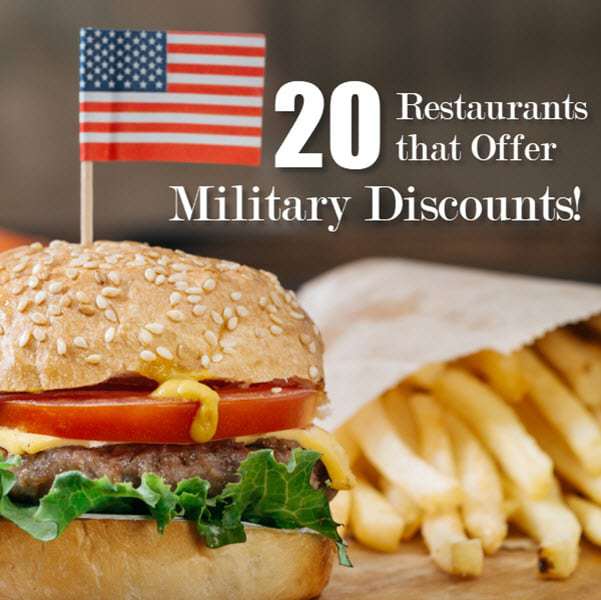 More Deals You Don't Want to Miss...