Back to School Read-Aloud Books are the perfect way for early elementary students to get back into the swing of things. These engaging, illustrated stories will help kids ease back into reading while also picking up some important lessons along the way. From remembering to pack their homework to making new friends, these books will have your child ready for another year of school.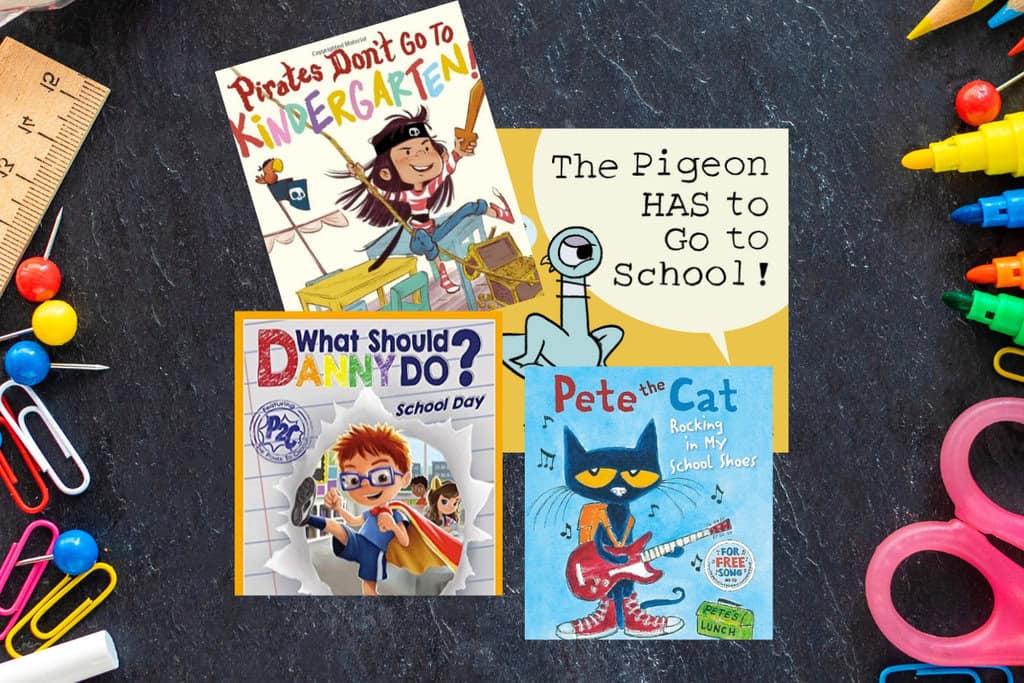 Great Back to School Books to Read Aloud with Your Kids
Back to school is an exciting time for kids and adults!
New grade, new teacher, and possibly a new school! All of this change can cause a little anxiety in some kids, and adults too! Reading aloud a few books about the first day of school is a great way to calm those first day jitters. It also encourages kids to ask questions about possible experiences they may have when they return to school.
Here are a few great options to prepare your kiddos for their new journey…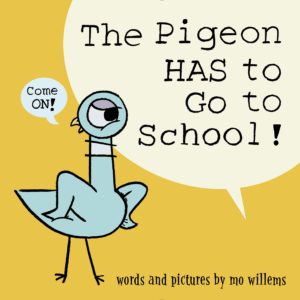 Why does the Pigeon have to go to school? He already knows everything! And what if he doesn't like it? What if the teacher doesn't like him? What if he learns TOO MUCH!?!
Ask not for whom the school bell rings; it rings for the Pigeon!
---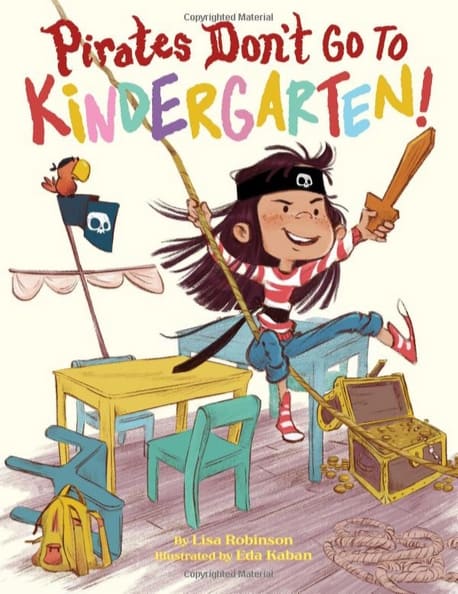 Yo, ho, ho! It's a mutiny against kindergarten!
Pirate Emma is about to start kindergarten! But Emma's not so sure she's ready for a new captain and crew. Especially since Cap'n Chu—the roughest, toughest, awesomest preschool cap'n ever—is right down the hall. So Emma decides to head back to the preschool ship to see if she can stir up a mutiny against kindergarten! Is that what she really wants? Or does she just miss her beloved Cap'n Chu? Batten down the hatches, mateys, because the first day of school is going to be stormy!
---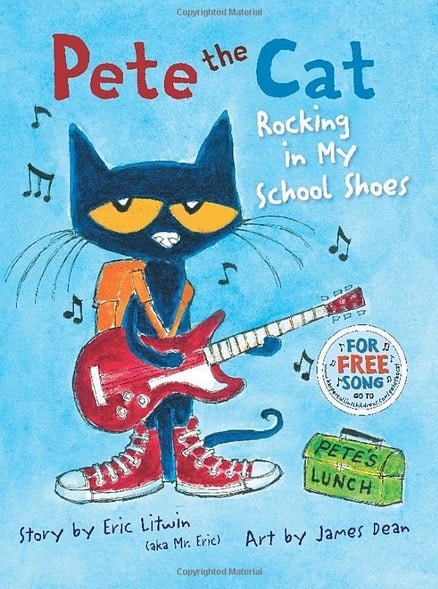 Time to head back to school with this bestselling groovy Pete the Cat book!
Pete the Cat is rocking in his school shoes. Pete discovers the library, the lunch room, the playground, and lots of other cool places at school. And no matter where he goes, Pete never stops moving and grooving and singing his song…because it's all good.
The fun never stops—download the free groovin' song.

---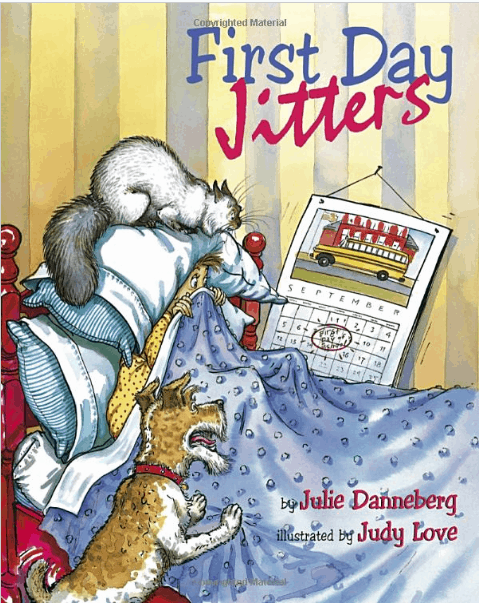 Everyone knows that sinking feeling in the pit of the stomach just before diving into a new situation. Sarah Jane Hartwell is scared and doesn't want to start over at a new school. She doesn't know anybody, and nobody knows her. It will be awful. She just knows it.
With much prodding from Mr. Hartwell, Sarah Jane reluctantly pulls herself together and goes to school. She is quickly befriended by Mrs. Burton, who helps smooth her jittery transition. This charming and familiar story will delight readers with its surprise ending.
---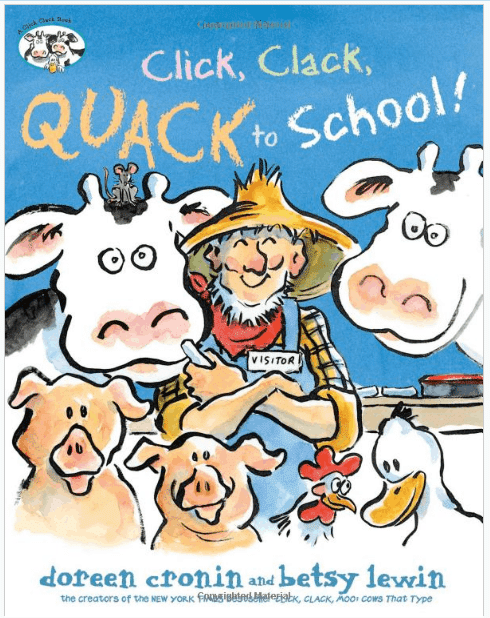 Farmer Brown has been invited to be a guest at the elementary school's Farm Day! The animals excitedly practice their best classroom behavior: standing quietly in line, using their inside voices, and learning how to share. But then they find out that farm animals aren't actually allowed in school (who knew they were considered a health code violation?!).
Rules are rules, so Farmer Brown goes to school solo—or so he thinks…for while our favorite barnyard bunch don't get high marks in rules, they do excel in disguise.
---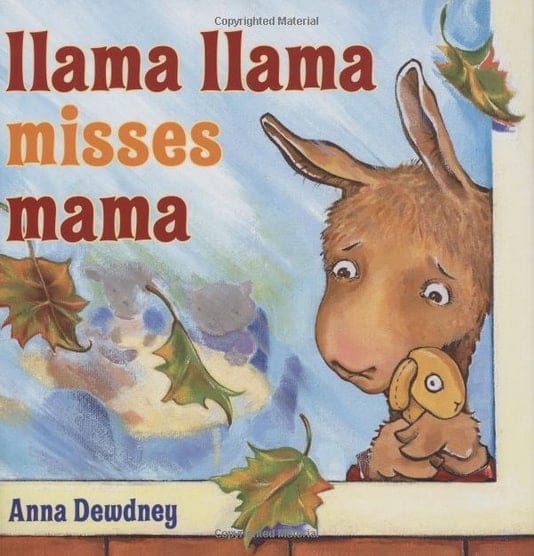 Strange new teacher. Strange new toys. Lots of kids and lots of noise!
What would Llama like to do? Llama Llama feels so new . . .
It's Llama Llama's first day of preschool! And Llama Llama's mama makes sure he's ready. They meet the teachers. See the other children. Look at all the books and games. But then it's time for Mama to leave. And suddenly Llama Llama isn't so excited anymore. Will Mama Llama come back?
---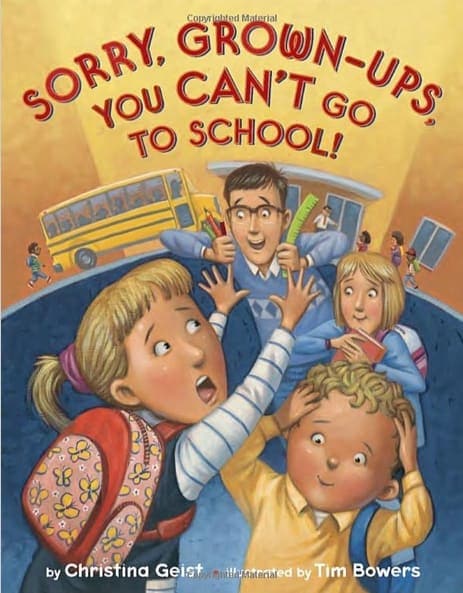 This fun role-reversal picture book will help reluctant students see the appeal of school!
It's just another school morning…until Mom, Dad, Grandma, and even Bow-wow the dog BEG the kids to let them come to school, too! Dad can tie his own shoes–why can't he come? Mom is all ready with her brand-new backpack–she's allowed, right? No! Only kids and teachers!
---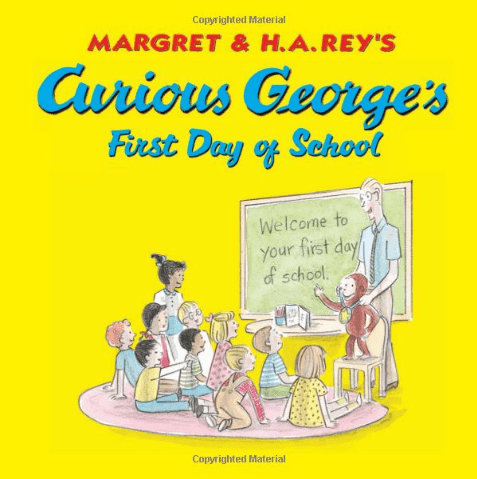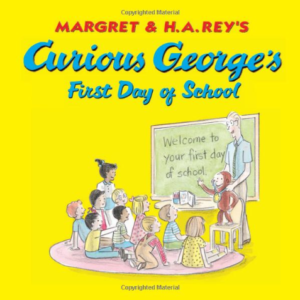 It's the first day of school, and Curious George has been invited to Mr. Apple's class to be a special helper! George is just the right monkey for the job—until he starts to wreak his usual havoc, that is. Red and yellow paint makes orange, yellow and blue makes green . . . and a mixture of all the paint colors makes a big mess!
Curious George and the First Day of School is a story based on H. A. and Margret Rey's popular primate and painted in the original watercolor and charcoal style. A full-color twenty-four-page paperback with bonus activities inside, including an "Ants on a Log" recipe, a word search, and a "Color Your World" craft idea.
---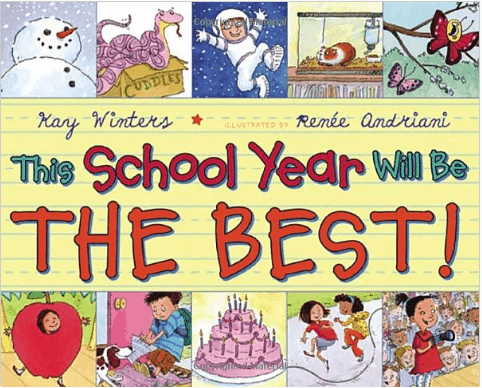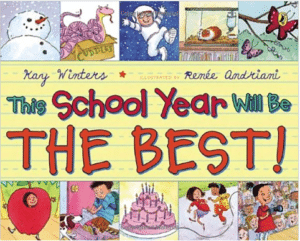 On the first day of school, new classmates are asked to share what they would most like to happen in the upcoming year. Some kids' hopes are familiar while others are off-the-wall.
Whether it's looking good on picture day or skateboarding at school, everyone's wishes are shown in humorously exaggerated illustrations. As the first day draws to a close, there can be no doubt—this school year will definitely be the best!
---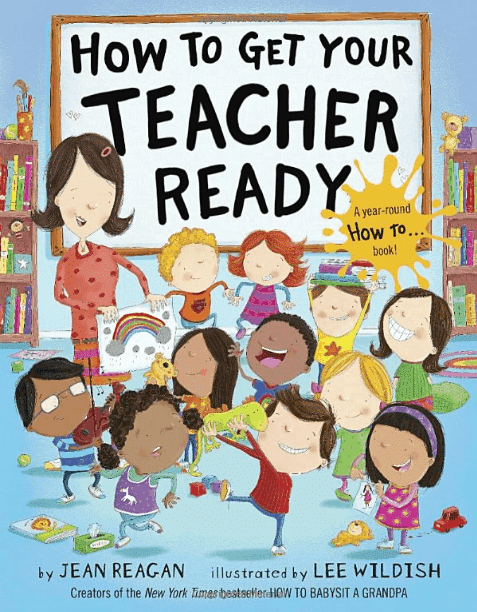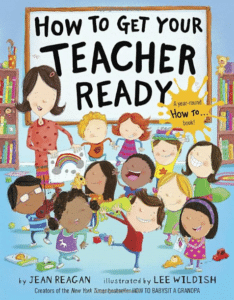 This humorous new book in the beloved HOW TO . . . series takes readers through a fun and busy school year. Written in tongue-in-cheek instructional style, a class of adorable students gives tips and tricks for getting a teacher ready—for the first day of school, and all the events and milestones that will follow (picture day, holiday concert, the 100th day of school, field day!).
And along the way, children will see that getting their teacher ready is really getting themselves ready. Filled with charming role-reversal humor, this is a playful and heartwarming celebration of teachers and students, and the perfect gift for back-to-school readiness or graduation.