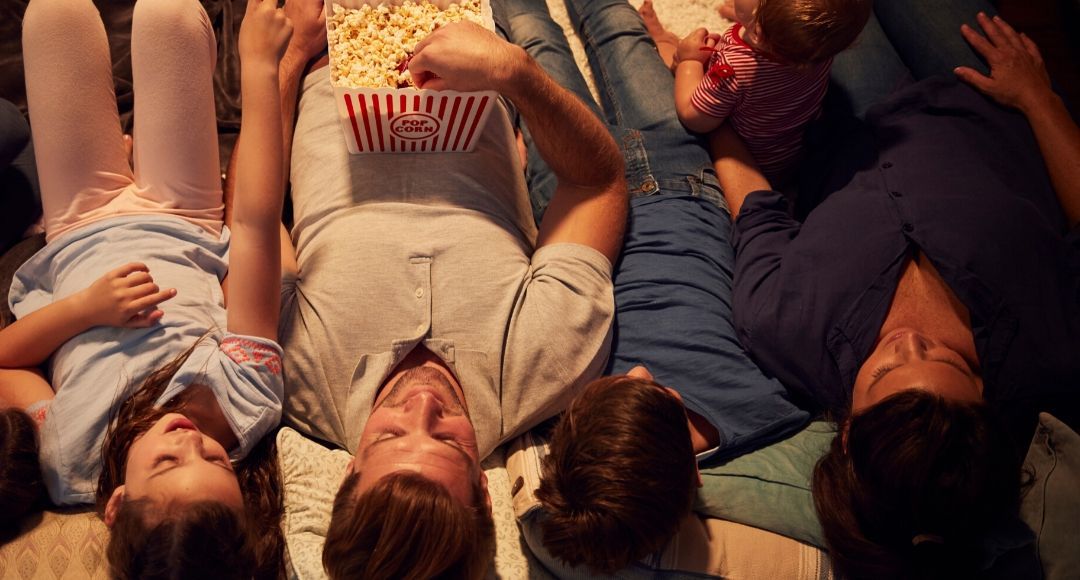 Needing some great movie suggestions for family movie night? You've arrived at the right place. Below you'll find a giant list of family movies that are suitable for kids and parents, too.
Most libraries have movie sections available where you can rent movies for free. We also post a lot of free movie rental codes for REDBOX so you could get some of them there for free too.
No matter if you're in the mood for a comedy, a feel-good movie, or just a good old cartoon, the movies on this list are certain to give you plenty of great options to snuggle up together and binge.
Don't forget the popcorn and snacks to round the night out. Family movie nights are a fun and special occasion and should be celebrated.
What are some ways to stream movies at home?
Even though going out and renting movies from stores isn't really a "thing" anymore, you can still easily get your hands on movies by streaming from the comfort of your own home.
There are several online movie resources that you can use to find and watch great movies. Some of our favorites are:
If you have any online TV subscriptions, you can also pay for some of the movie channels like HBO or Stars that they offer as well to find even more movie ideas for your family.
You can actually get up to 7 months worth of FREE streaming for FREE!!!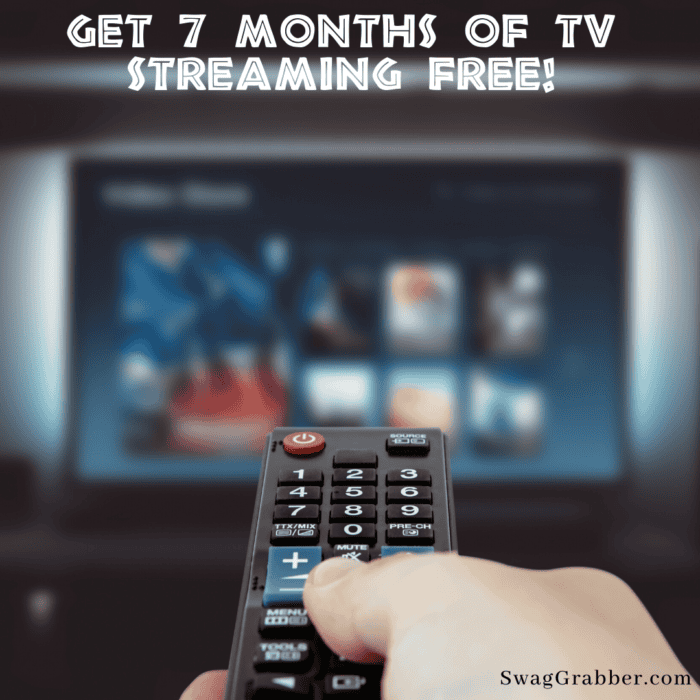 Since they all have a wide variety of "free" movies (once you pay for their service), you're certain to find several on this list that you and your family will be able to log in and watch instantly.
Great Movies for Family Movie Night
We love Family Movie Night!
Find a couple of great movies and pop some popcorn and cuddle on the couch. It's the best way I can think of to spend a Friday night. Finding movies is usually our problem. If you have the same issue, here are some great movies for Family Movie Night!
Funny Movies for the Family to Enjoy
These family movies are certain to bring a smile to your face and have everyone in the family laughing along the way. Make certain that you show the kids some of the older Pink Panther movies, as well as there, are some really great options to see, too.

Classic Movies that are a Blast from the Past
It's been how long since these movies were made? Some of these are 20 years older (or more!) but they're still awesome and fun. You can tell your kids that these were some of your favorite movies growing up and share in that excitement and joy with them.
Jumanji – Welcome to the Jungle
Jumani – Next Level
The Santa Claus
Cartoon Movies You Don't Want to Miss
Everyone loves a good cartoon…and these movie choices don't disappoint. While they might be cartoons, they still all have fun aspects that even adults will enjoy. A lot of these are FREE on Disney+.
Ponyo – One of my family favorites!!!
Disney Movies That Never Get Old
I think it's safe to say that Disney knows how to make a great movie. While this list of Disney movies is nowhere near complete, you really can't go wrong with any of their movies. All of these are FREE on Disney+.
More Movies To Add To Your List
Categorizing movies into sections can be fun but sometimes, you might have a few that are just more random and that's okay. These movies below are great for families and should be factored in and watched for one of your family movie nights.
Honestly, this list of movie night movies is just the tip of the iceberg! The more family-friendly movies that you start to watch, the more "suggestions" that your online streaming services will start to give you. This means that you'll be able to continue your movie night streak for quite some time and you just might be introduced to some new movie ideas as well.
From the list above, which movie are you planning on watching for your next family movie night at home?