Little known Walmart Services that can save you BIG money
Walmart offers a lot of services that most people don't know about. Some of these services can save you BIG money throughout the year. Not all services are available at every store but most big stores have them. If your closest store doesn't have one, check the next closest location.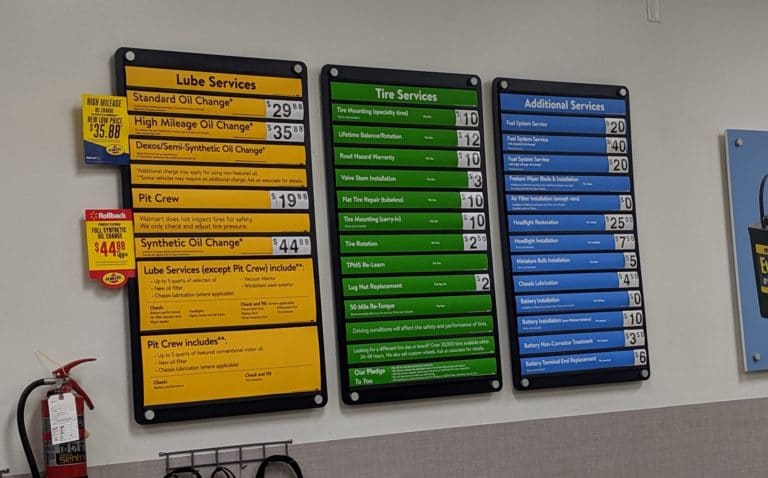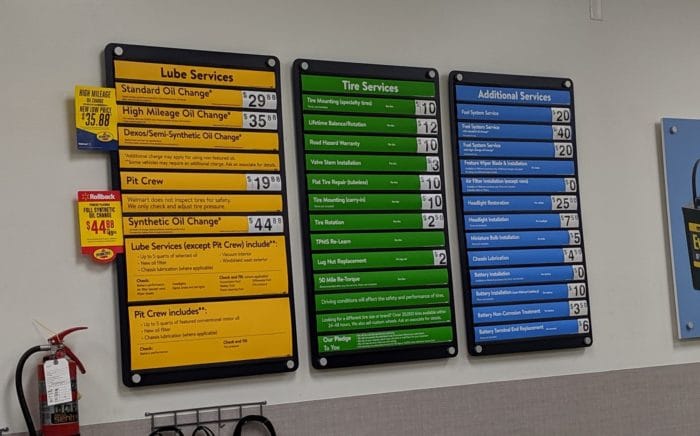 Oil Changes
This is one of my favorite ways to save BIG money at Walmart. We were paying $85 per oil change at a leading oil change place because we only use synthetic oil in our cars. Full synthetic oil changes are only $49.99 at Walmart but can be as low as $39 if you watch the sales flyer. Standard oil changes at Walmart can be as low as $19.99.
That's BIG money savings of $35 per oil change. Since we do about four oil changes a year it's a huge savings of $150 for us each year.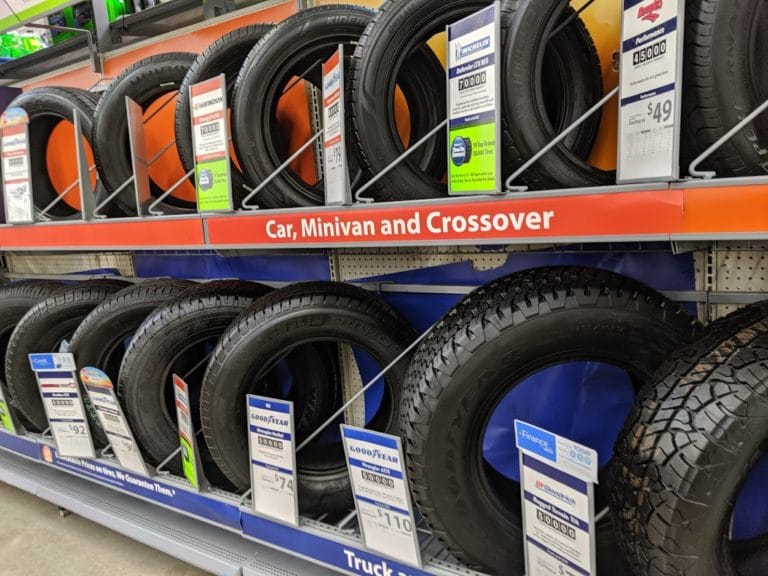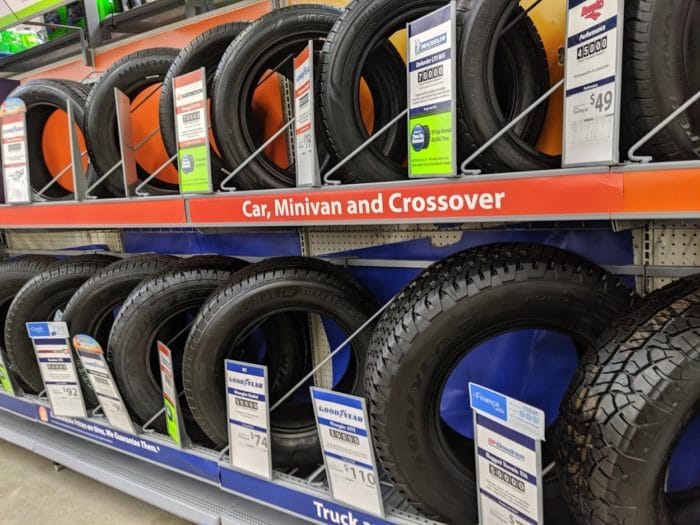 Tires
Did you know you can purchase vehicle tires at Walmart?
It's true! Many Walmart locations offer you a chance to save BIG money on tires. You can purchase tires at Walmart and have them installed right there at your local Walmart location.
When you're in the market for new tires, I highly suggest you give Walmart a call to see how competitive their tire prices and tire install is compared to other tire sales locations. We saved over $300 on our last set of tires!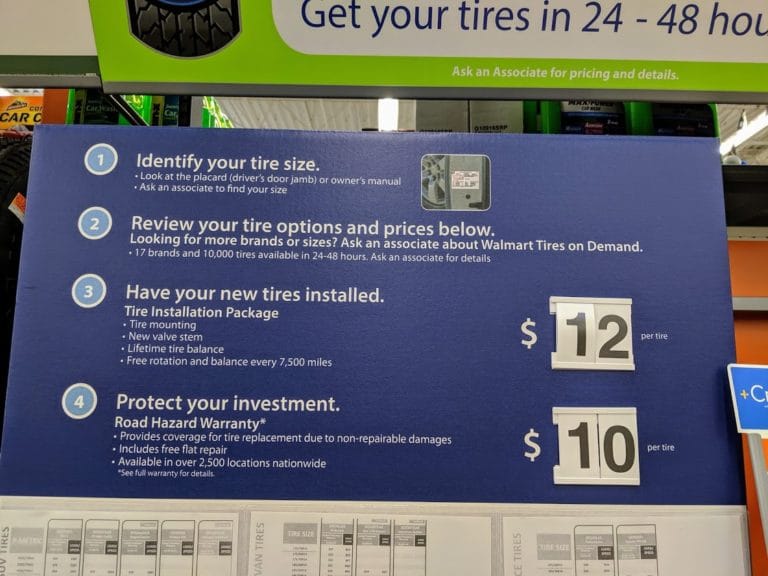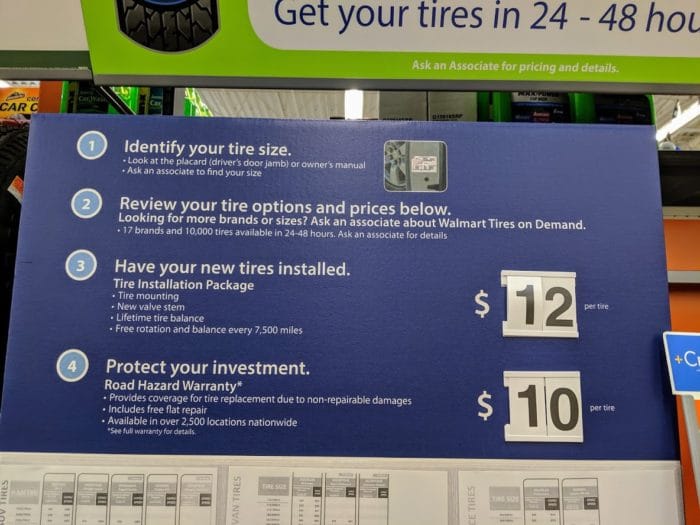 They also offer just installation if you buy them somewhere else!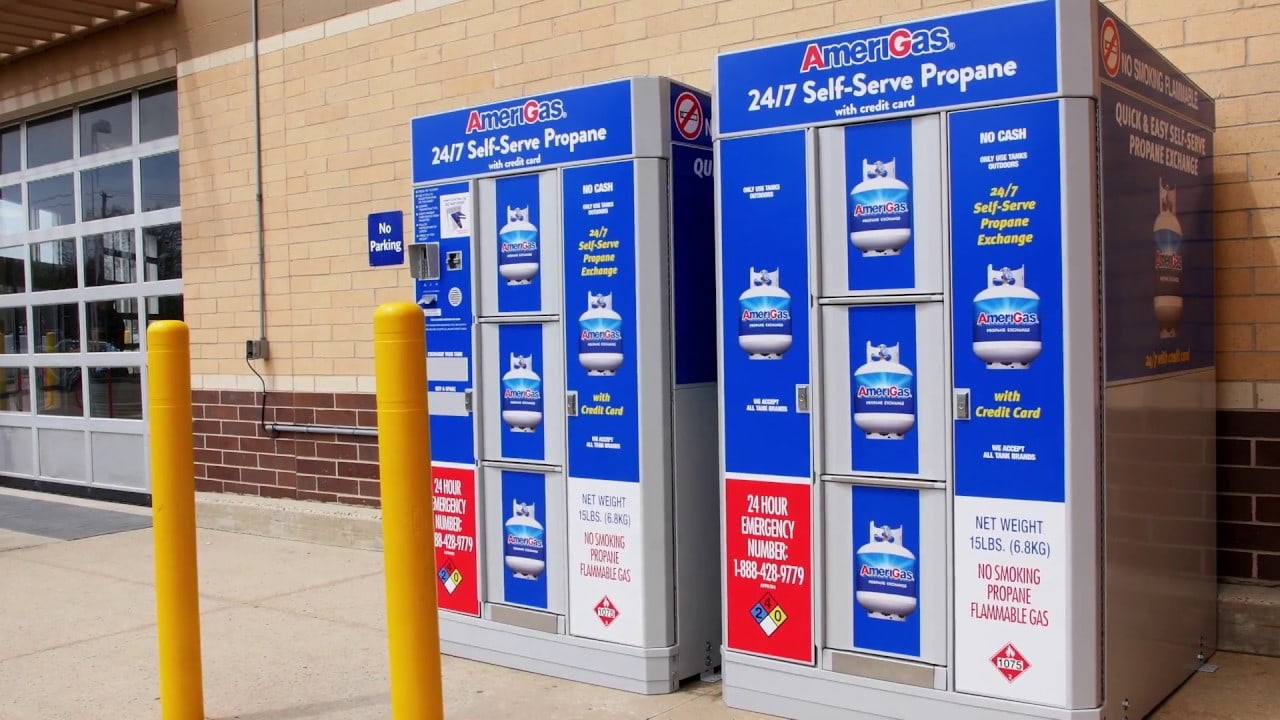 Propane Tank Exchange
This is a BIG one if you use a lot of propane. Local stores are here are $18-25 per tank exchange. Our local Walmart stores is only $14.44 per tank!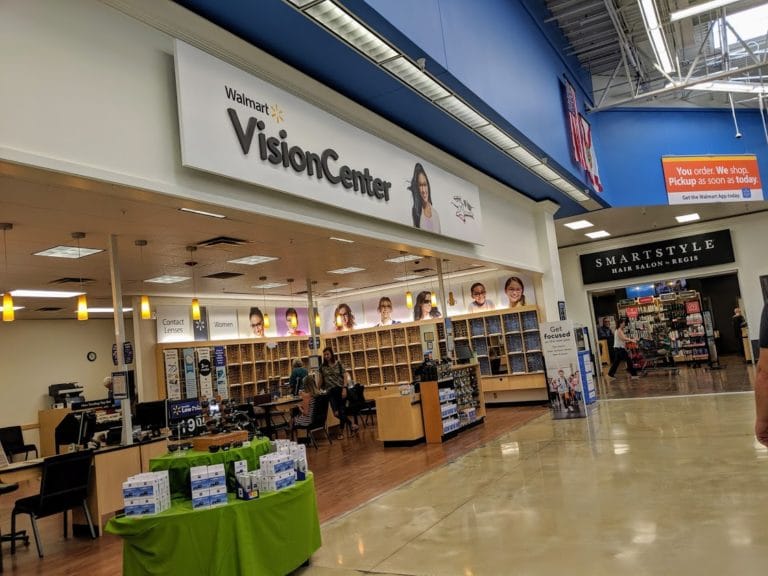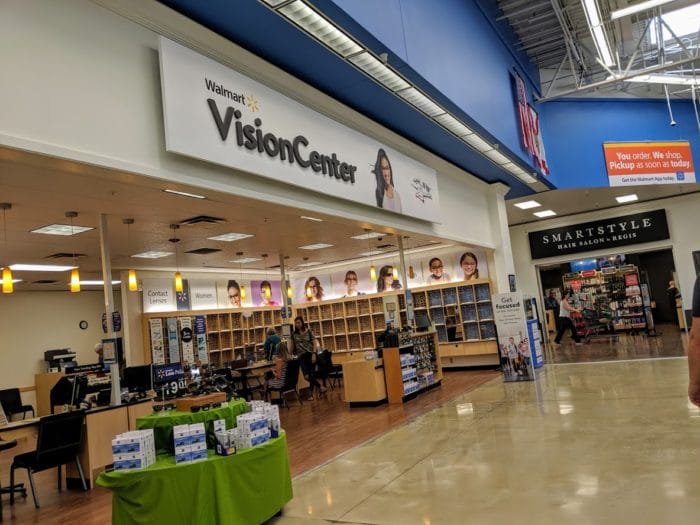 Prescription Eye Glasses and Contacts
I was very impressed with the eye doctor at our local Walmart. I needed an eye exam for my son and my local eye doctor had a week wait. We decided to give Walmart Services a try because they were the only place open on Sunday.
They were fantastic, we got an eye exam and glasses at a fraction of the price that we normally pay at our local eye doctor. I then went to renew my prescription for contacts at Walmart and found that they saved me BIG money compared to my regular eye doctor.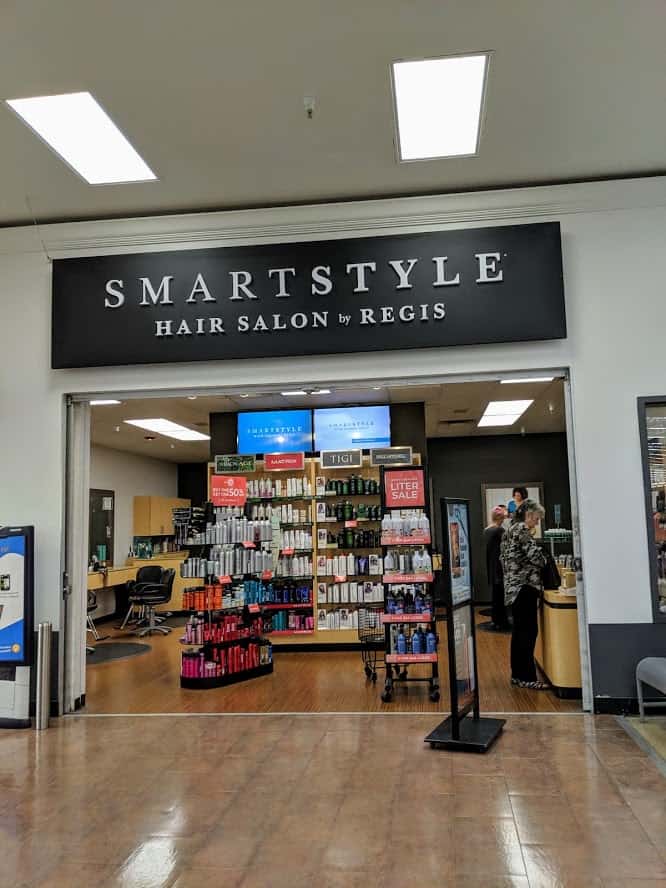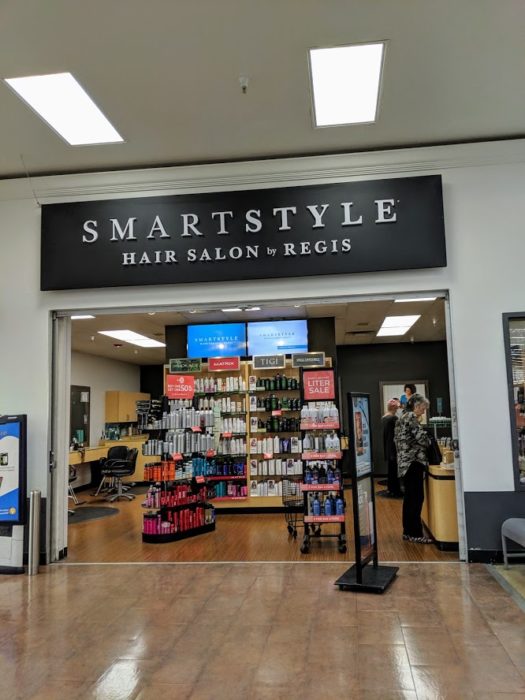 Walmart Nail Salon
Many Walmart locations have a nail salon where you can save BIG money on manicures and pedicures. Most manicure and pedicure packages cost $35-$60 at your local salon but with Walmart Nail Salon you can save BIG money by spending anywhere from $14-$35 for a spa manicure and pedicure package. The other awesome fact about saving BIG money at this nail salon is that you can go after running errands or work because they have more convenient hours of operation for busy people.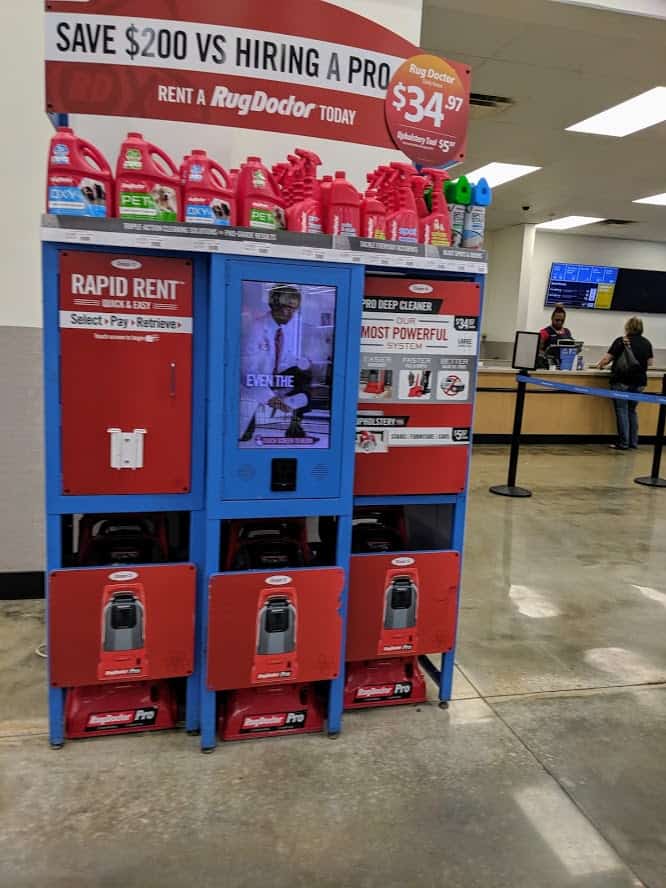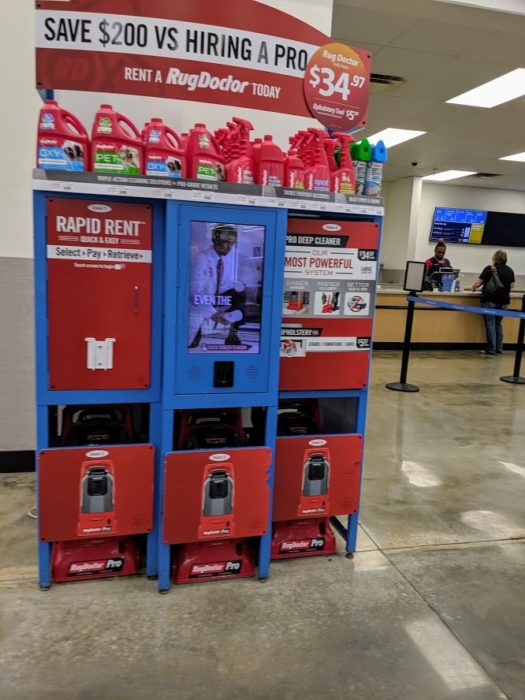 Rug Doctor Carpet Cleaner
If you're looking to clean your home and need to rent a carpet cleaner, Walmart has a Rug Doctor carpet cleaner rental at most of their locations. This can cost you around $30 for 24 hours use, while most locations are competitive in the carpet rental cleaner pricing, Walmart has more convenient hours so that you can rent a carpet cleaner when you need it rather than waiting for another store to open.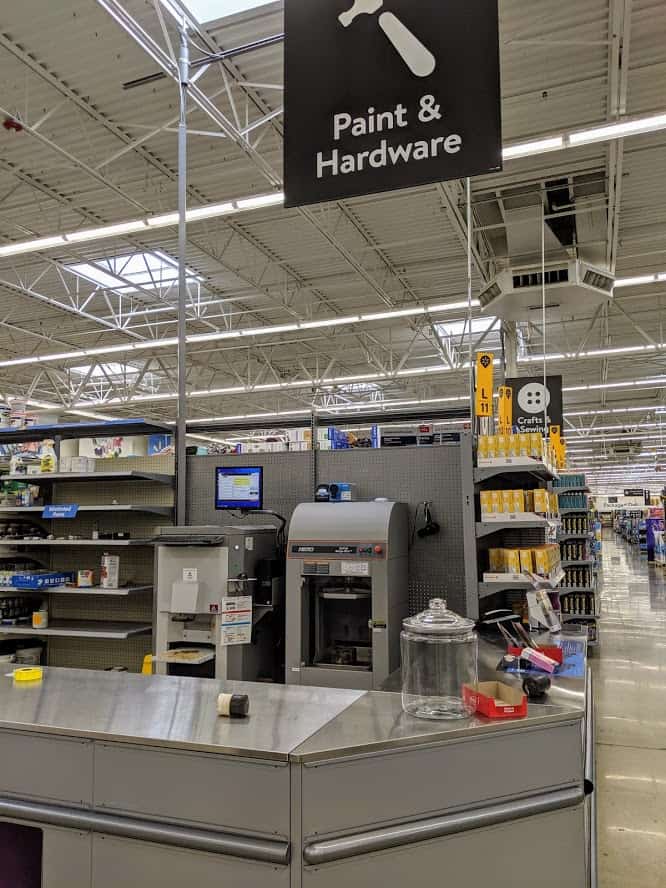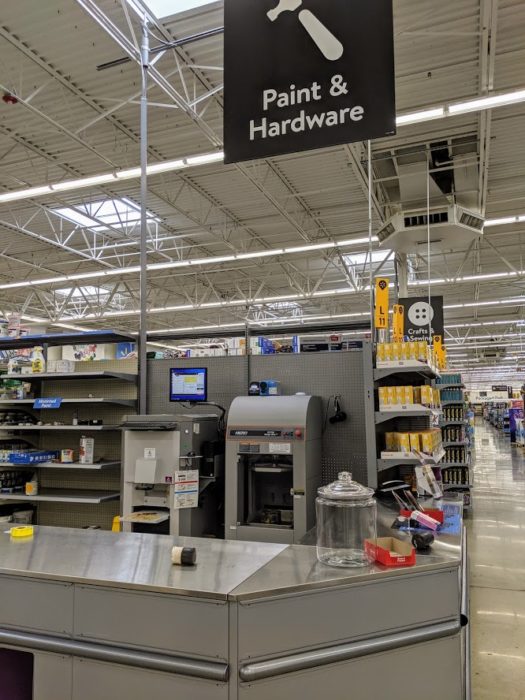 They also have paint and fabric in some locations too! They are usually next to each other!
As you can see these little known Walmart Services that can save you BIG money will help you achieve financial freedom this year. If you're looking to cut some expenses from your budget to save money, I highly suggest you take a moment to research what your local Walmart offers you for services to save BIG money.
Know of any other services we didn't list? Leave a comment!