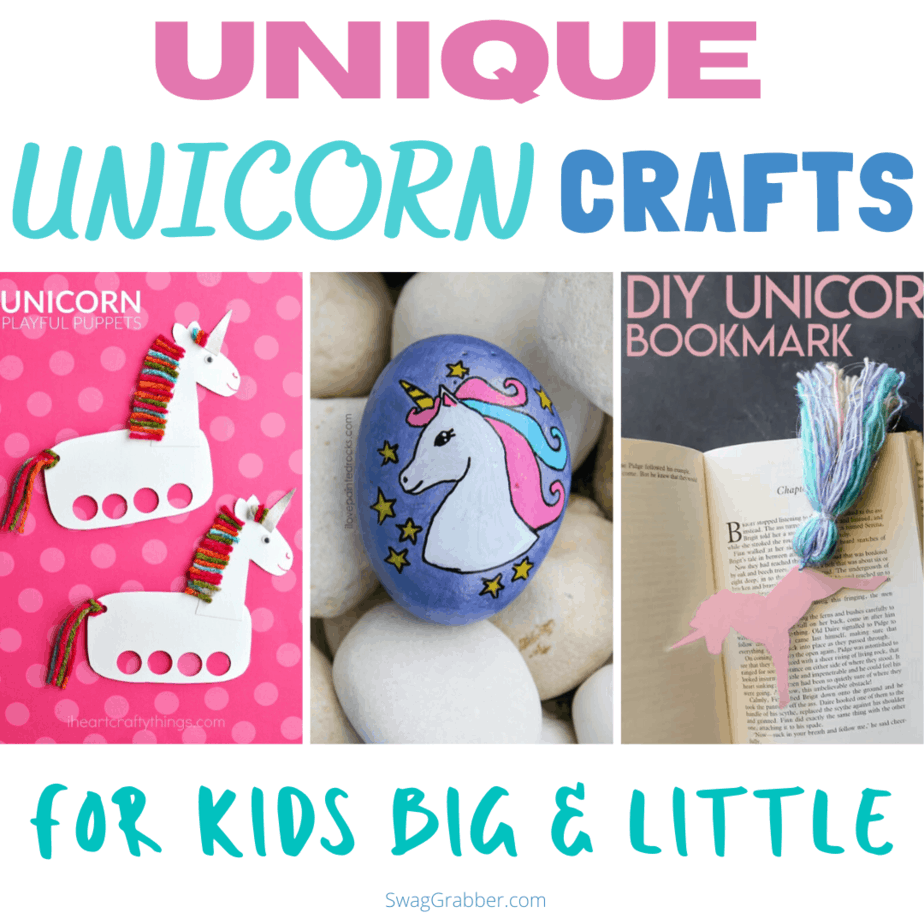 Unicorn Crafts for Big and Little Kids
Got a kiddo stuck at home that loves Unicorns? Well, we have a bunch of fun crafts they can do at home and for VERY little money. Most are FREE!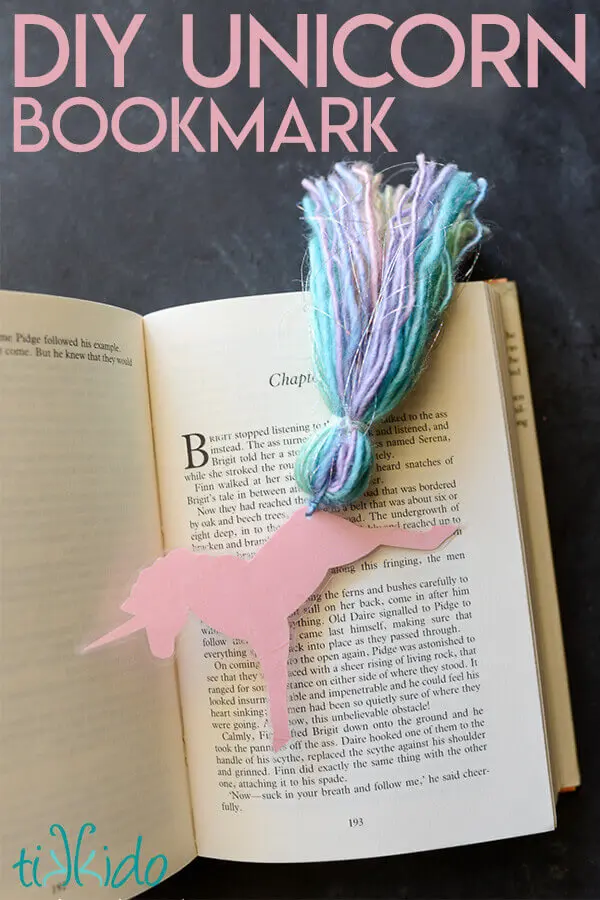 Unicorn Bookmark Tutorial
This unicorn bookmark makes reading and even more magical experience!  It's an easy unicorn craft that doesn't use any special equipement, just paper, yarn, tape, and scissors.
---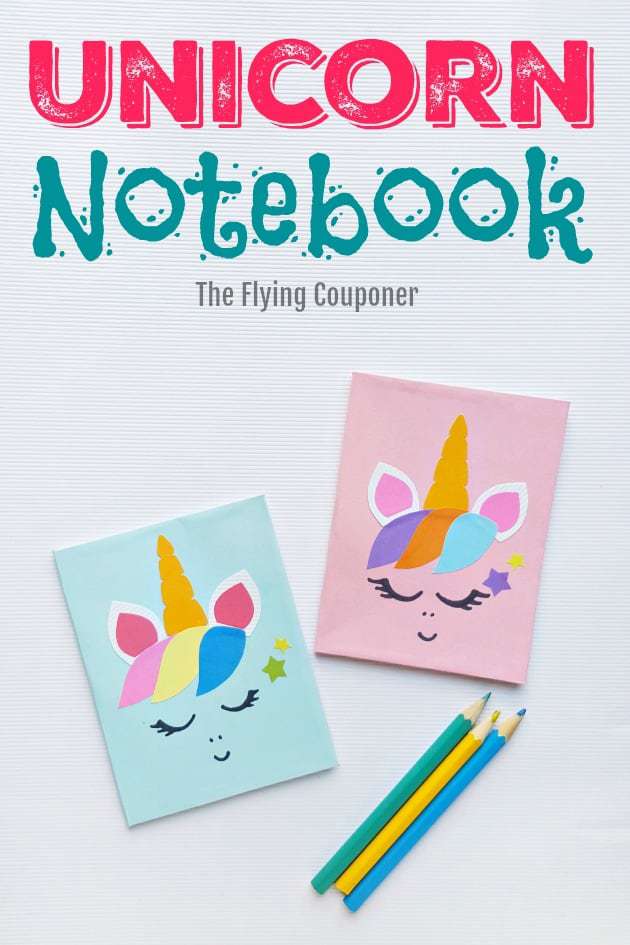 Unicorn Notebook
This unicorn notebook is so magical and really easy to make. Don't wait anymore, make one (or two) today!
---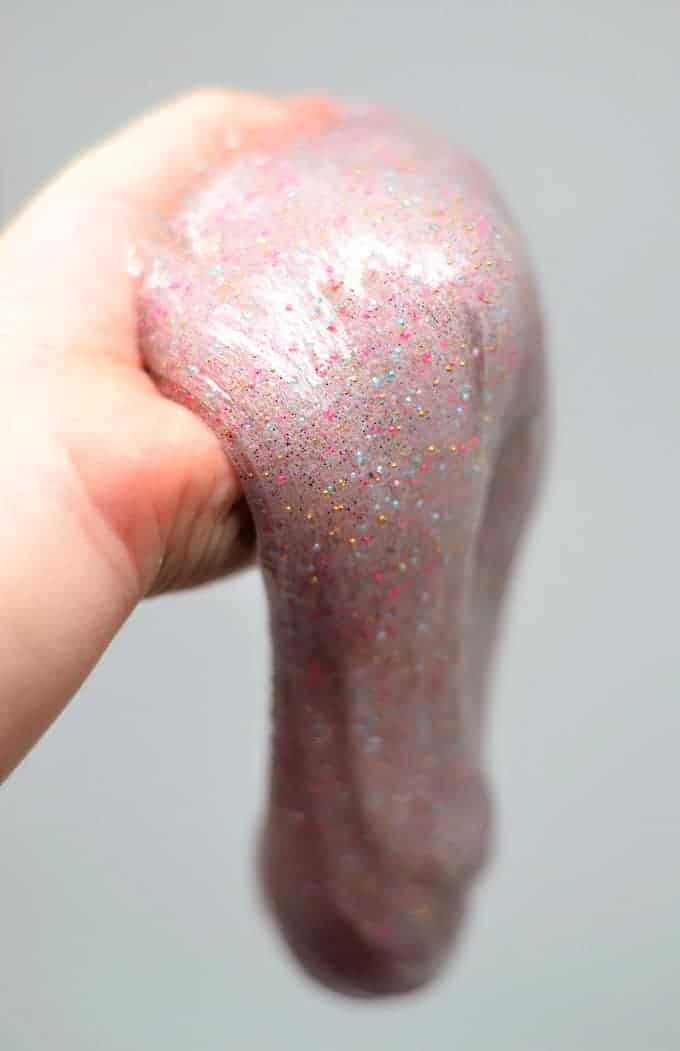 Unicorn Slime
Unicorn Slime is sparkly, shimmery and perfectly iridescent. You can make this slime recipe in five minutes–and enjoy it for several months!
---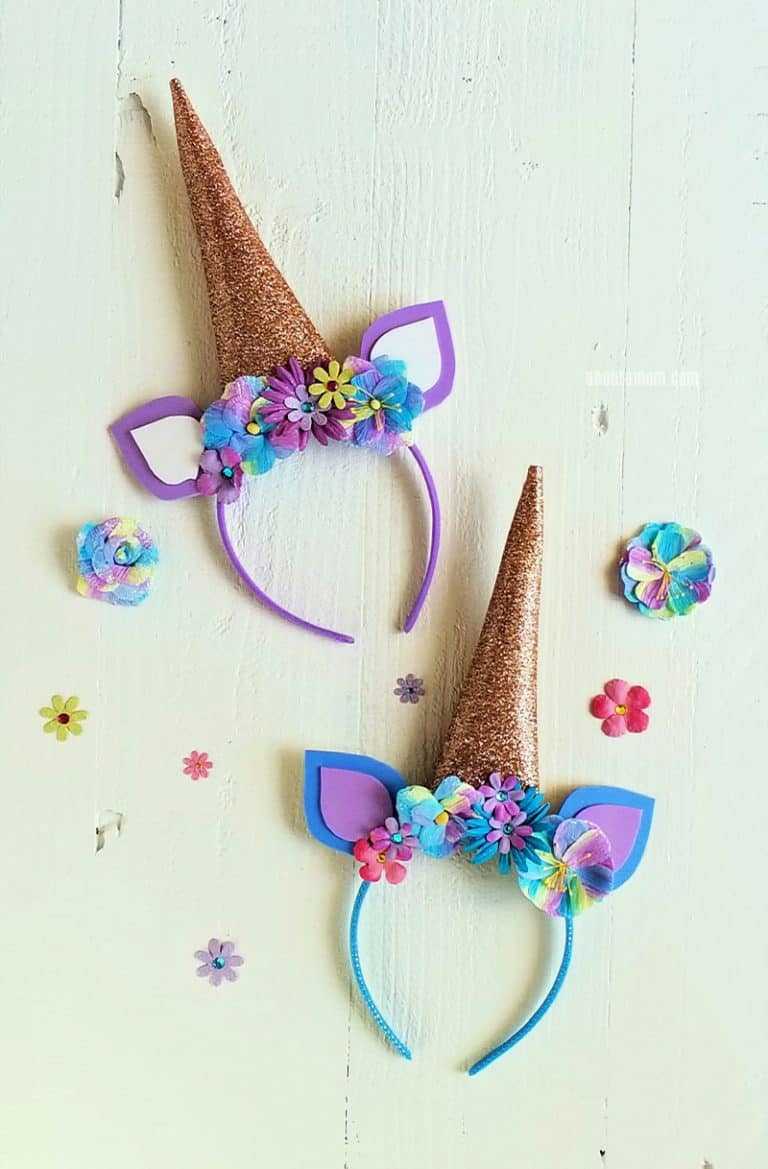 Unicorn Headband – w/Printable Pattern
Here is a fun unicorn headband for your little unicorn fan. There is even included a printable pattern, making this project super easy and loads of fun.
---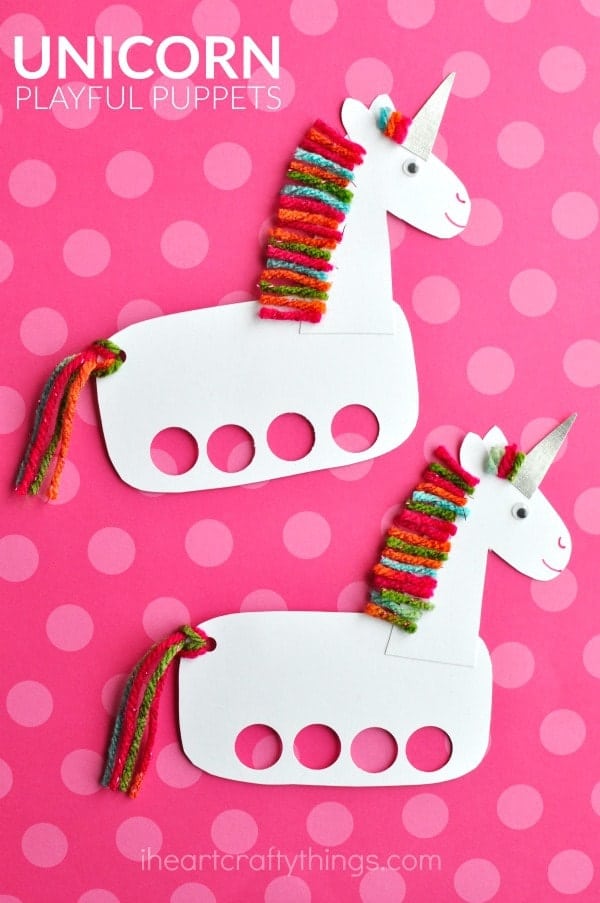 Incredibly Cute Unicorn Puppets
Learn how to make these incredibly cute and playful unicorn puppets. Let me just say, you NEED one…or two…or maybe a whole herd because seriously, they are so much fun!
---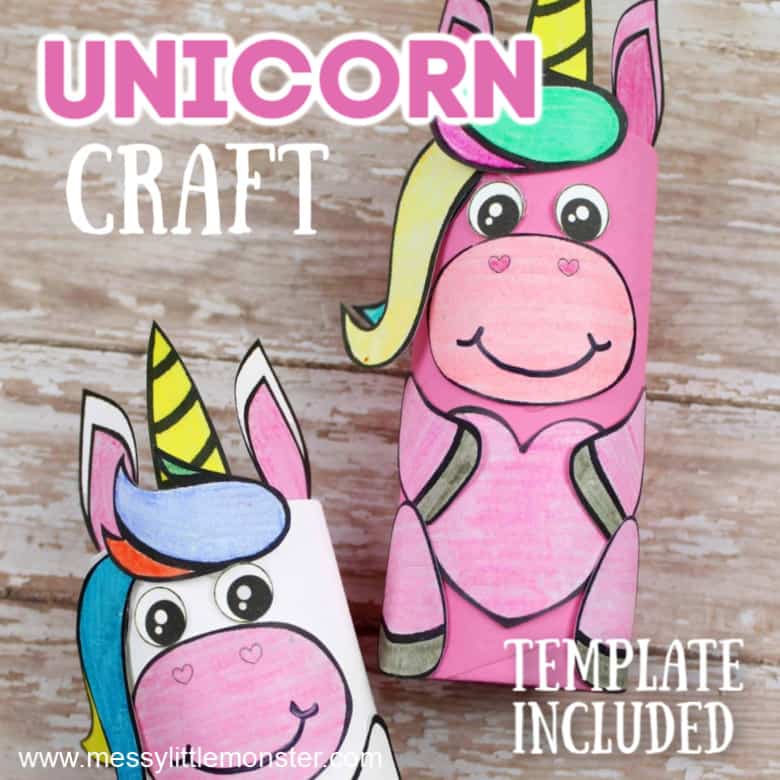 Cardboard Tube Unicorn Craft for Preschoolers
Making a cardboard tube unicorn using our unicorn template is the perfect craft for any unicorn obsessed little ones! Using our template it is really easy for toddlers to colour, cut and stick to make their own unicorn craft.
---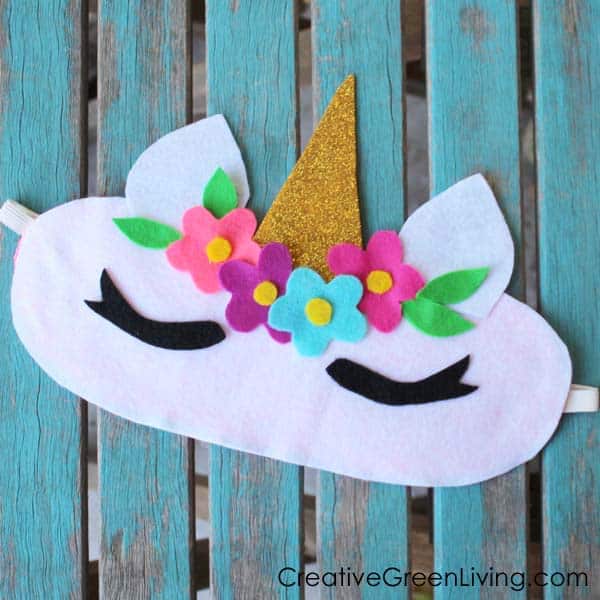 Unicorn Horn Sleep Mask from a Recycled T-Shirt
The sleep mask features a DIY unicorn horn and unicorn ears. Of course, they give you a free pattern to cut out the unicorn horn, unicorn ears, decorative flowers and pretty unicorn eyes so that your mask is magical perfection.
---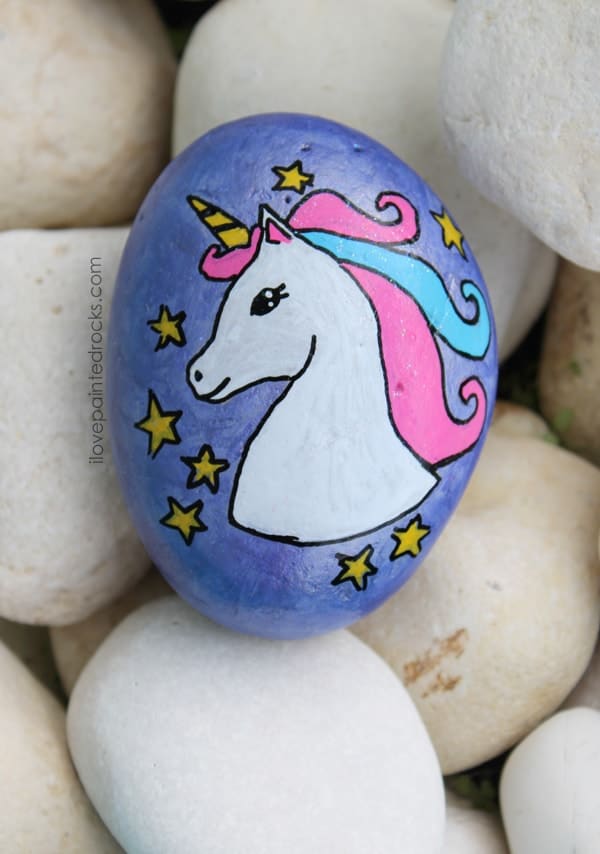 Unicorn Painted Rock Step-by-Step
This one isn't free but if you snag this handy stencil you can paint unicorns on just about anything!!
---