Inflatable boats have become a HOT commodity these days. Everyone is looking for ways to get out and about without being in a crowd. Hence the surge in boating!!
Inflatable kayaks and paddleboards are great for those that don't have the money or space for a large boat.
Amazon has the Inflatable Sport Board AIRBO 10.6′ Premium Inflatable Stand Up Paddle Board with ISUP Backpack – Double Action Pump – 3 Piece SUP Paddle marked down from $899.99 to $649.99 with free shipping. It's been rare to see a discount on the high end stand up paddleboards!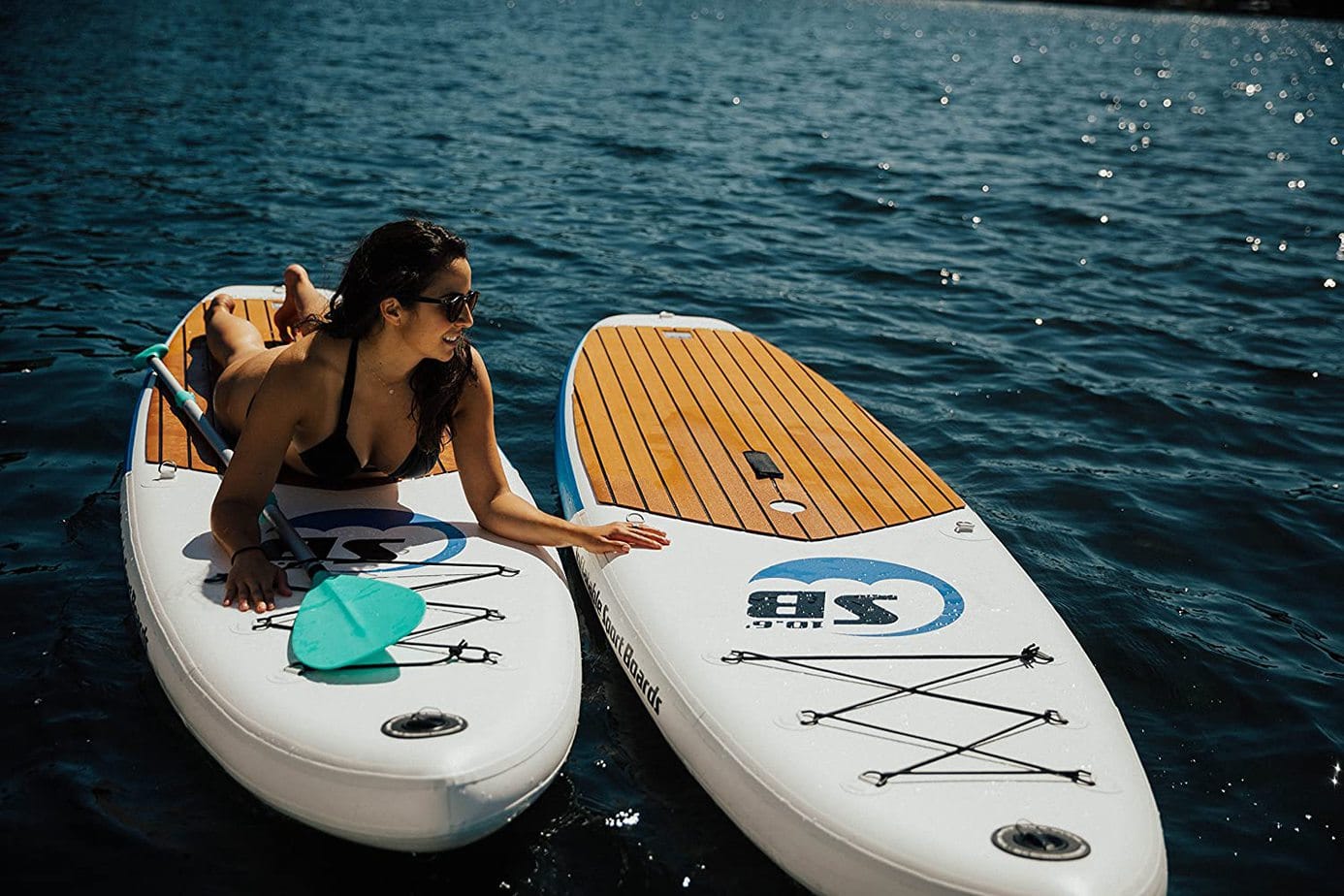 Inflatable Stand Up Paddle Board is a premium inflatable SUP designed for "All Skill Levels". Ridged & durable pre-laminate double layer drop stitch technology allows the board to handle up to 15 PSI making it rock hard and incredibility comparable to a wooden hard long board. Rolls up and fits in an included SUP backpack that weighs 23 LBS with all accessories included, allowing you to take your board wherever your next adventure may be.
Featuring the best weight to stiffness ratio making the board an incredible 18 lbs inflated. Designed 6 inches thick to ride high up in the ocean and fresh water. The 3 piece paddle is adjustable for any size. Sit down on the sport board, shorten the paddle, and turn your SUP into a kayak.
Model: AIRBO 10.6' / Length: 10 ft 6 in / Board Thickness: 6 in / Inflated width: 33 in / Max Load: 350 lbs / 2 Year Manufacturer Limited Warranty. Designed in California, U.S.A base company.
Product ships COMPLETE. Includes: AIRBO 10.6′ Inflatable board / 9″ fin with screw in lock / backpack bag / 3 piece adjustable floating aluminum teal paddle / double action hand pump with PSI / 2 repair PVC patches / 1 middle carrying handle / 7 D-rings including installed 2 D-rings to add additional kayak seat / extended 3 section front storage bungee / cup holder hole in mat
Board inflates in 5 mins with double action pump to 15 PSI. Deflates in 2 mins and rolls up to the size of a yoga mat. Chambers: 1 / Board deflated in carry bag for storage: 23 lbs total with board, paddle, and pump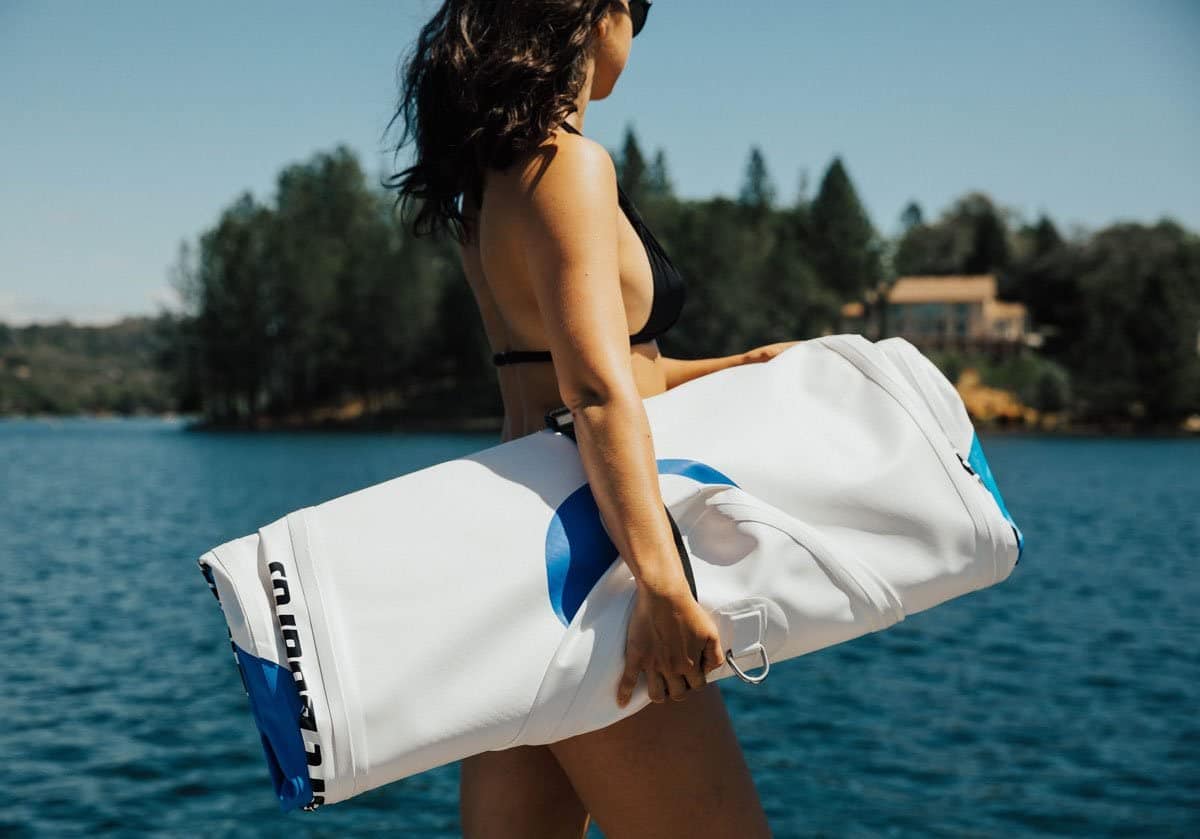 Check out some of the awesome reviews on this paddleboard…
I spent the day on the lake with my new ISB Airbo Inflatable Sport Board. I was highly impressed with the quality of this board and the accessories that came with it. Shipping was fast and customer service is amazing. I highly recommend this board!
I have never used an inflatable stand up paddle board before, but I've always wanted to try it. I was initially worried that the board might feel flimsy and unstable, but this design eliminated any of those concerns. Two of my favorite aspects of the product design are: 1-the detachable seat and 2-the case, built like a backpack for easy transportation. There is even additional room in the backpack if you want to put other items in there. I would highly recommend this product to others! I'll definitely be trading in my heavy solid stand up for this inflatable board.
Get more information about paddle boards here >>