Own HD Movies on Amazon for $4.99 Each

This weekend only, Amazon has quite a few movies you can OWN for only $4.99.
You buy these movies and then you can stream them from Amazon any time you want. We have been doing this for a few years now and love that we don't have t worry about the discs being messed up. You can stream them anytime we have an Internet connection, or you can download them to compatible devices (like a Kindle – get one for only $49.99 right now) to watch on the go!
Here's a few I see available right now…
Once you purchase these movies you own them forever! You can stream them through an Xbox, Roku, Smart TV, Kindle, or any other device that is compatible (see full list here). When you are buying it, make sure you BUY rather than rent. See below…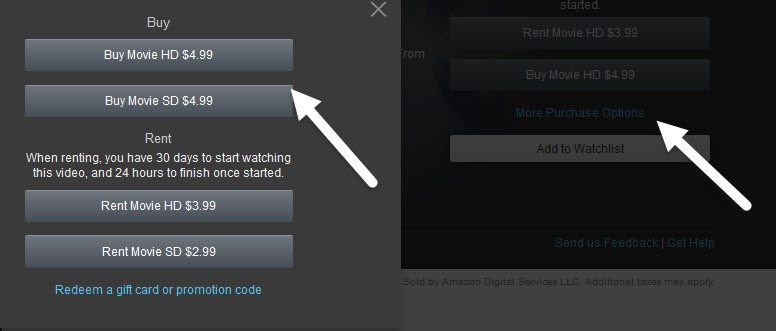 More Deals You Don't Want to Miss...