Get Discounted Tickets & Hotel to Disney!
Undercover Tourist offers some of the best deals for Discounted Disney tickets, Discounted Disney hotels, Discounted Universal Orlando tickets and more. These are authentic attraction tickets and they will help you plan your trip as well!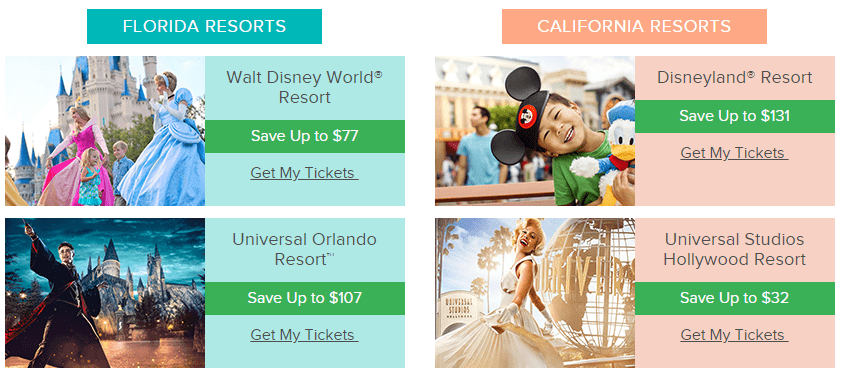 Get Discounted Tickets & Hotel w/ Best of Orlando:
Best of Orlando is another site that is great to get Discounted Disney tickets from. They also have discounted tickets to just about ALL of the amusement parks in Florida too.
The longer you stay, the more you save per night! Check out these prices – as low as $41 per night!

MORE TIPS TO SAVE BIG MONEY AT DISNEY:
The easiest way to get a Disney World Resort hotel discount is to book off-season. Disney has multiple "seasons" at its Walt Disney World resort hotels during each calendar year. Value Season is the least expensive and least crowded time, followed by Regular Season, Summer Season, Fall Season, Peak Season and Holiday Season. So the most basic way to save money on Disney's resort hotels is simply to book in the off-season.
Vacation packages are not always the cheapest way to go but if you watch for deals, they sometimes do offer pretty hefty discounts.
Eat off-site as much as possible. In park food can get expensive. Bring in water bottles.
These are some of our ways to save, what are yours?