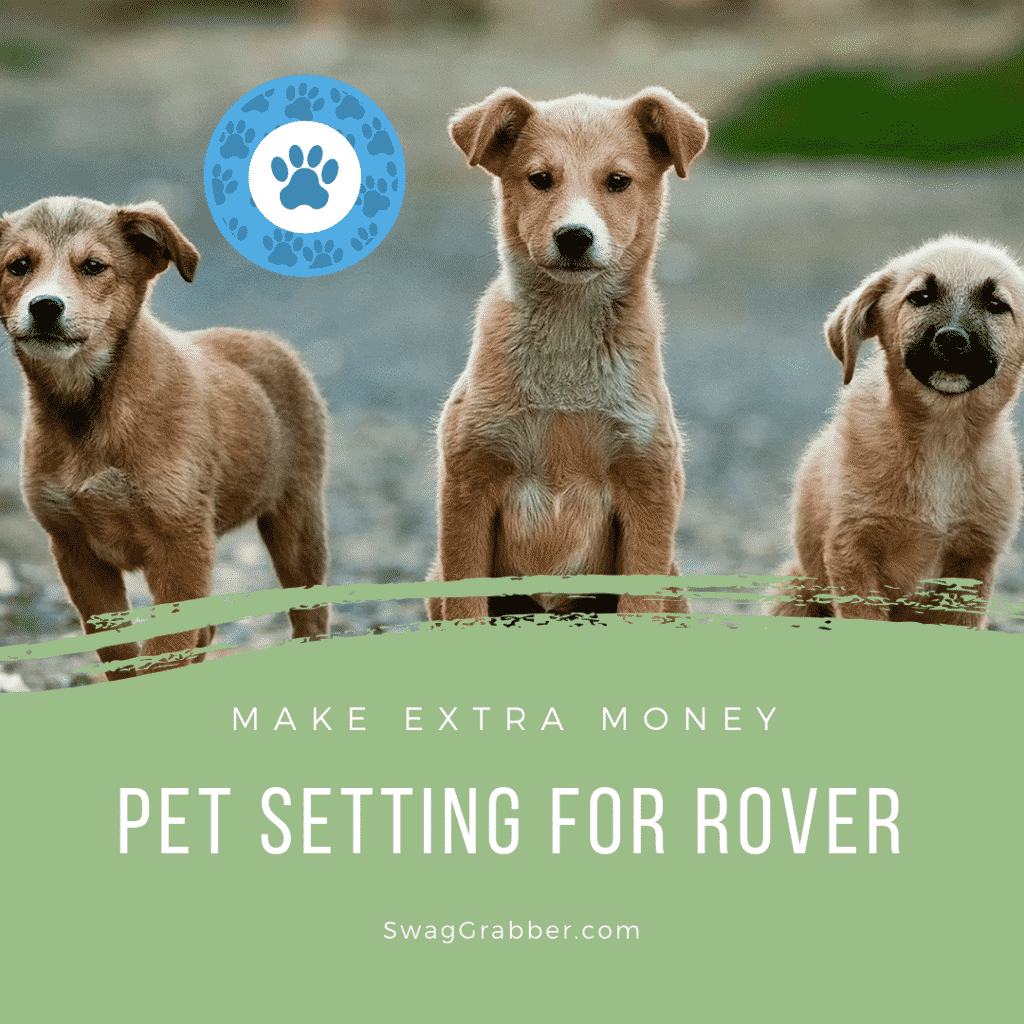 Looking for unusual ways to make extra money?
If you love animals, you could Make Extra Money Pet Setting for Rover. Rover.com offers very competitive wages and flexible hours which make it perfect as a side gig or even full-time job. Reports have it that part-time people can make up $1,000 a month and full time can easily make over $3,300!!! How cool is that?
To find out if you are eligible, simply GO HERE and apply. Once you finish the application and receive approval, you simply need to create a profile that explains who you are, what services you offer and for how much (check other sitters in your neighborhood to get a feel for pricing), and update your calendar with your availability. After that, you set your own schedule and work as little or as much as you like.
Rover.com takes care of all client payments and invoices and makes payments electronically in order to speed up the process. In exchange for access to the Rover.com network, the site takes a 15% cut of your earnings. Rover not only provides the network it also gives you all the tools you need to build a successful full- or part-time dog-sitting business and continually advertises to help you get more clients.
Want to try out the pet sitting service?
When you sign up here you will receive a FREE $20 Credit to Rover.com. You can use this credit toward boarding or house sitting for your pet. Prices start at $19 per night (in my city) so you could get a night free with this. How cool is that??
We found our pet sitter here and he is fantastic. I love that they do background checks. You can see reviews about them AND all stays booked on Rover receive premium insurance, 24/7 support, and a reservation guarantee. Even better!
There are even options for dog walking, doggy daycare, and more. Even if you don't need this now I would go ahead and grab the free credit. You might want to use it later and this offer could end at any time!