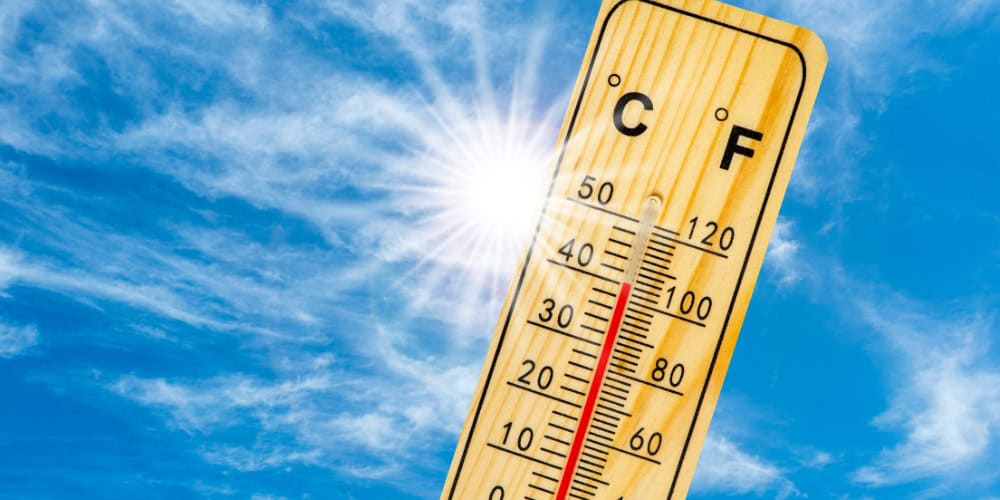 Summer is officially here and the temperatures are rising fast – it felt like 103 here today!
As nice as it would be to keep the air conditioner set at a nice frosty low, it's sure to make your electric bill (and your heart rate) rise. But there are inexpensive tricks to stay comfortable, no matter how hot it gets outside!
Make sure you don't miss out on these 7 cheap ways to keep cool in the summer heat:
Acclimate:
It may sound like a contradiction, but when the temperatures start to rise, one of the best (and most frugal) ways to stay cool is to allow yourself to acclimate. Don't set your thermostat for more than 20 degrees below the outside temperature, so if it's 90 degrees outside, make sure your indoor temp is no less than 70 degrees. Even better, aim for 15 degrees cooler than it is outside. You'll find your body will soon adjust, and you'll feel quite comfortable at a warmer room temp.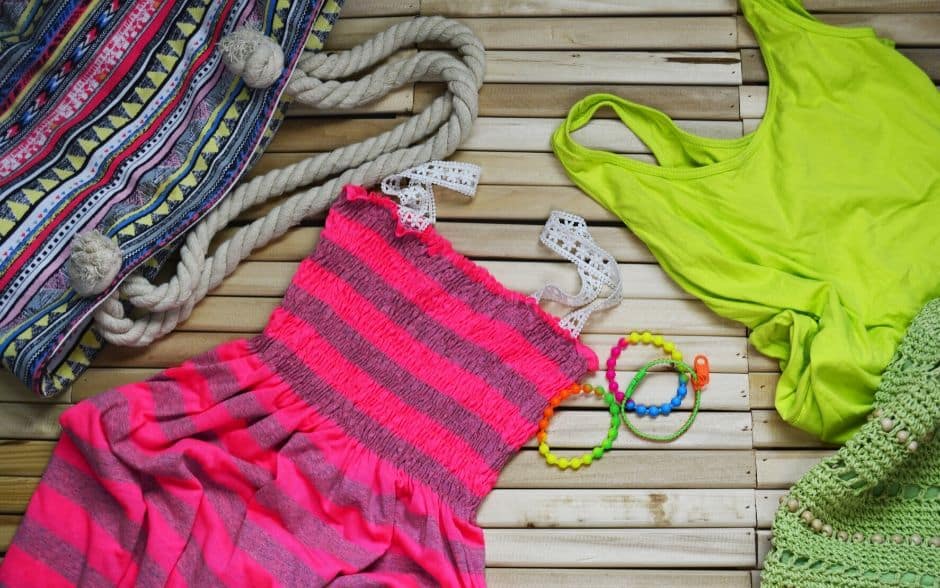 Wear Lightweight Clothing:
Another super simple way to help your body stay cool is to choose lightweight, natural fabrics. Even layered, thin cotton or bamboo fabric in roomy cuts will keep you cool and comfortable. Also, lean toward lighter colors, so if you do sweat it won't be as obvious, and the thin fabric will dry quickly. A bonus: lightweight fabrics launder quickly, and won't use as much energy to dry.
Stay Hydrated:
This may seem obvious, but staying hydrated is another really important step in staying cool when it's hot outside. But skip the designer waters and convenience store drinks. Keep a pitcher of filtered water in the refrigerator, and find a refillable insulated bottle to carry with you so that you'll always have a cool drink on hand. Staying hydrated will help your body temperature regulate, and you'll also feel much better when you're out in the heat.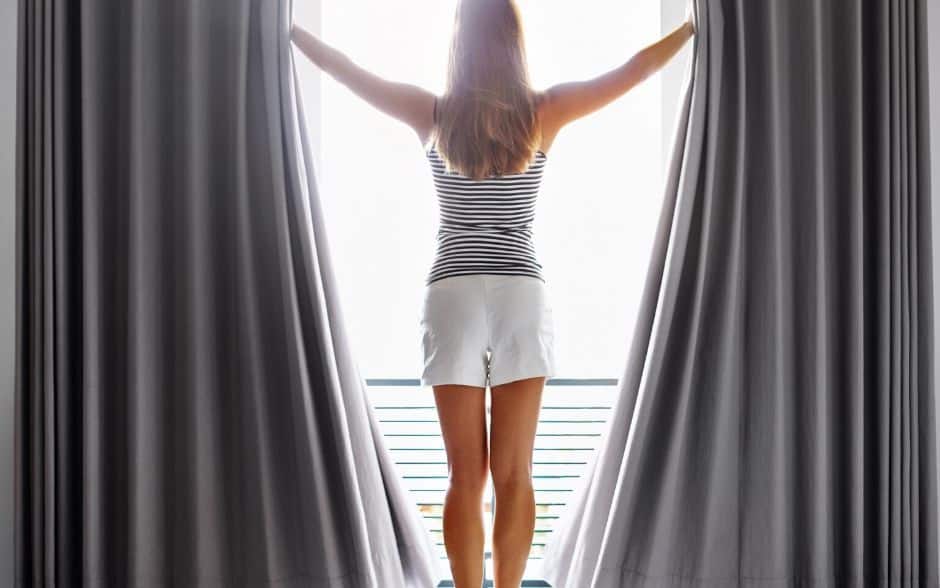 Energy Efficient Curtains:
One way to save money while keeping your house cool is to use energy efficient curtains or drapes to keep out most of the sun's scorching heat!
Don't worry – you won't need to live in a cave all day, in fact, it's a great idea to throw open the windows and let the cool breezes in once the sunsets. In the morning, make sure to close the windows and cover those that get the most sun with heavy drapes or even a blanket. Your air conditioner won't have to work as hard to keep the house cool, and you'll be able to pocket the difference in your electric bill.
Choose a Cook Day:
Batch cooking and meal prep is another great way to avoid unnecessarily heating up the house. Choose one day to cook up meat for tacos, bake a chicken, and prep a casserole or two. For the rest of the week, you can quickly heat your meal in a microwave or stovetop, saving time and money. Also, you might find that lighter fare like salads and smoothies more appealing in the heat.
Also, look into appliances that don't heat up the house like your oven. An Air Fryer is a great way to cook without the heat!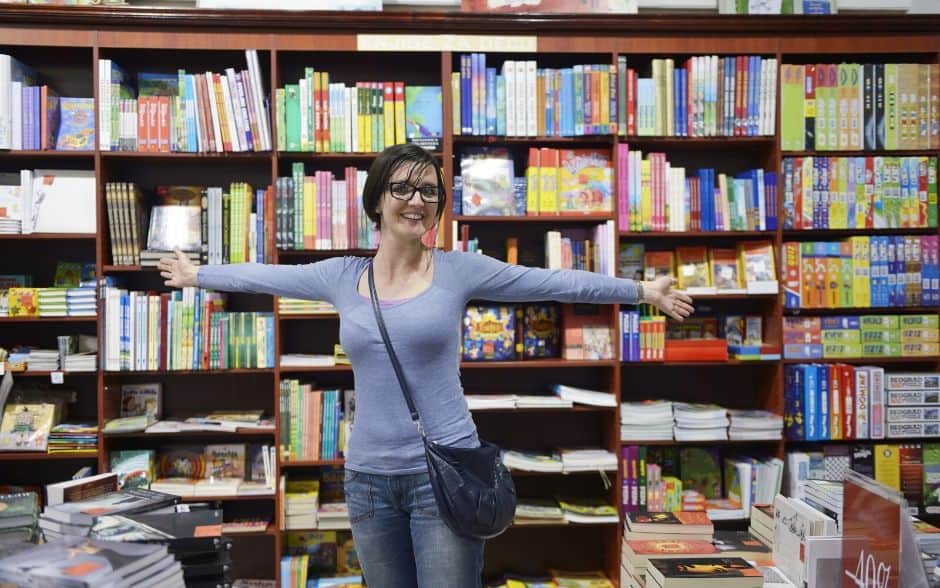 Get Out of the House:
On the really hot days, it may seem that no matter what you do you can't keep your house cool enough. Instead of breaking the bank by cranking up the AC, use this as an opportunity to get out of the house and take advantage of the free (or cheap) public places with air conditioning.
Chill out in the library and read a book or a free magazine. Find a dollar theater in your area and catch some flicks (and the cool air) for only a few bucks. Leave your money at home and window shop at Target or the mall. Remember to bring your refillable water bottle along, and plan your outing between snacks and meals so you won't be tempted to spend a lot eating out.
Take a Shower:
Finally, if you find yourself warm, sweaty, and a little cranky from the heat at the end of the day, don't worry. This is the perfect time to cool down your core body temperature before getting into bed. There's nothing better than a cool bath or shower to soothe and refresh yourself so you can relax into a nice deep sleep.
Start with warmer water so that you don't shock your body, and then slowly turn the temperature down as you adjust to the cooler temps. You'll be amazed at how much better you feel after just a few minutes!
So there you have it. While it's never fun to endure the dog days of summer, with these frugal tips you too will be able to keep cool and comfortable despite the heat.