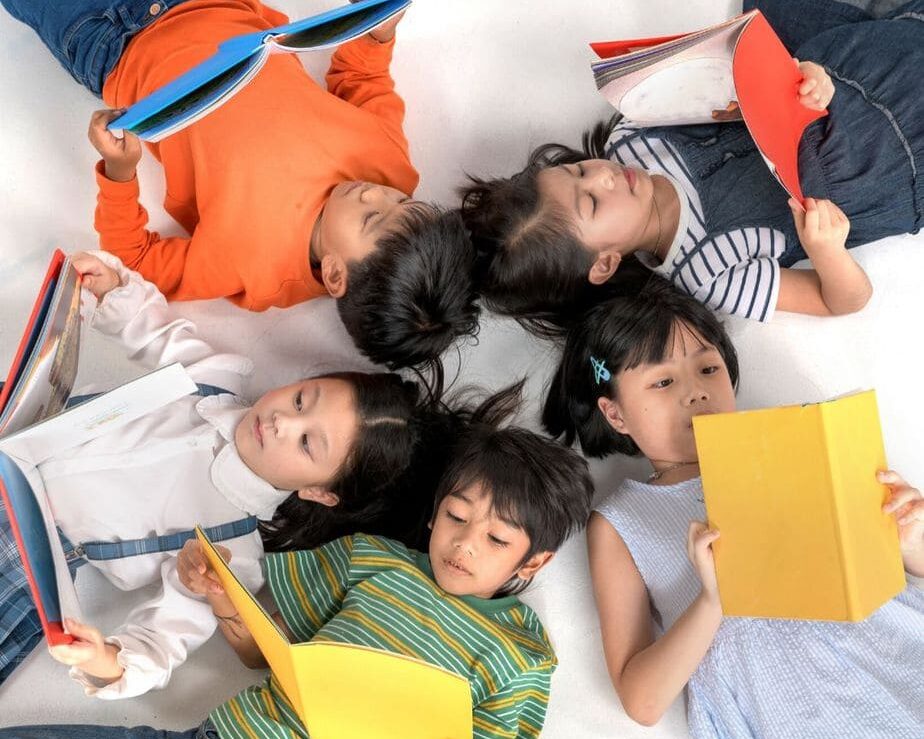 Books That Will Actually Get Your Kids to Read
Are you having a reading battle in your house? Do you have a kiddo that doesn't want to read? I have found that finding the right book is critical. You can often hook a resistant reader just by finding books that interest them. Find topics that they enjoy or books that go along with movies that they enjoy. My kids often get excited just knowing that the book is new and in high demand.
Here are a few HOT New Books to Get Kids Excited About Reading…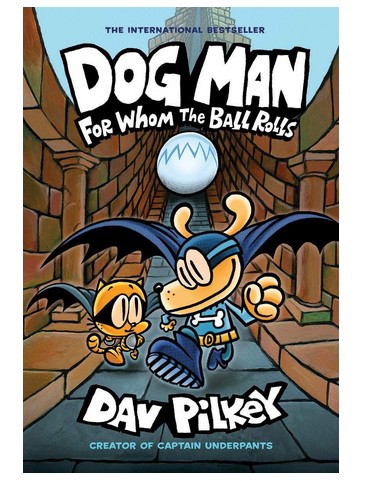 Howl with laughter with Dog Man, the internationally bestselling series from Dav Pilkey, the creator of Captain Underpants!
The Supa Buddies have been working hard to help Dog Man overcome his bad habits. But when his obsessions turn to fears, Dog Man finds himself the target of an all-new supervillain! Meanwhile, Petey the Cat has been released from jail and starts a new life with Li'l Petey. But when Petey's own father arrives, Petey must face his past to understand the difference between being good and doing good.
Dav Pilkey's wildly popular Dog Man series appeals to readers of all ages and explores universally positive themes, including empathy, kindness, persistence, and the importance of being true to one's self.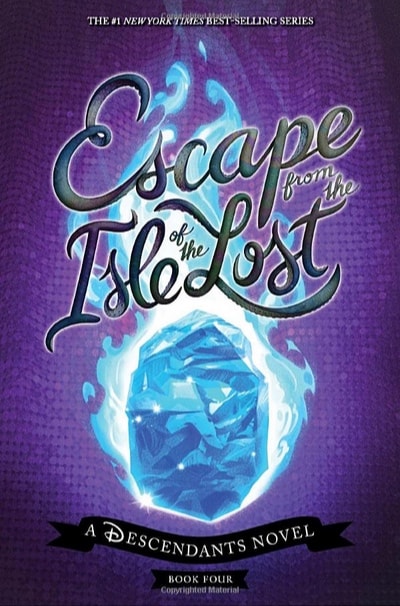 Mal, Evie, Jay, and Carlos may have once been the baddest of the bad, but their wicked ways are (mostly) behind them-and now graduation is almost here! But before the seniors can don their custom-designed caps and gowns, courtesy of Evie, they've got an epic plan to put into action. There are tons of villain kids on the Isle of the Lost who are eager for their chance to come to Auradon Prep-even Celia, Dr. Facilier's trickster daughter, wants in on the deal!-and Mal's crew is using their upcoming visit to the Isle to help make it happen. But Auradon's biggest threat is still at large?
Trapped on the other side of the barrier, Uma is more desperate than ever to get her long-awaited revenge against Mal. When she discovers an underground lair belonging to Hades, god of the underworld, Uma realizes she's found the perfect partner in crime. Together, they can defeat Mal, bring down the barrier, and escape the Isle for good.
Mal and Uma have a score to settle, and they'll come face to face in an explosive underwater battle that could determine the fates of Auradon and the Isle of the Lost once and for all.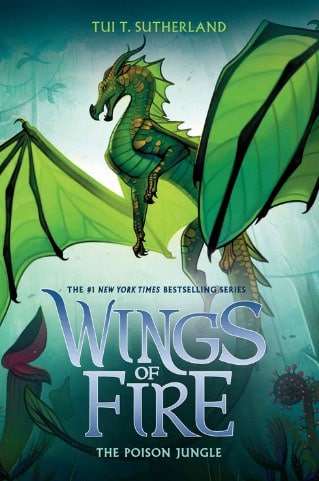 The New York Times bestselling series continues with a thrilling revelation — brand-new tribes of dragons!
It's no secret that Sundew wants to destroy the HiveWings. It's her life's mission to exact revenge on the tribe that tried to wipe out the LeafWings and ripped every tree from the surface of Pantala.
Every tree, that is, except the wild and dangerous Poison Jungle, where the surviving LeafWings have been hiding since the war. Hiding, plotting, and waiting for a dragon like Sundew, who is uniquely qualified to bring down the Hives.
There are dark secrets in the jungle, though-some that Sundew is keeping, and some that she's only just beginning to discover. And now that a new war is upon them, Sundew and her friends must unearth the oldest secret in the jungle-even if what they find has the power to destroy them all.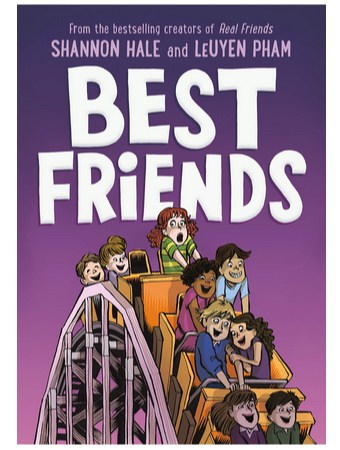 Bestselling creators of Real Friends Shannon Hale and LeUyen Pham are back with a true story about popularity, first crushes, and finding your own path in the graphic novel, Best Friends.
Follow your heart. Find your people.
Sixth grade is supposed to be perfect. Shannon's got a sure spot in the in-crowd called The Group, and her best friend is their leader, Jen, the most popular girl in school.
But the rules are always changing, and Shannon has to scramble to keep up. She never knows which TV shows are cool, what songs to listen to, and who she's allowed to talk to. Who makes these rules, anyway? And does Shannon have to follow them?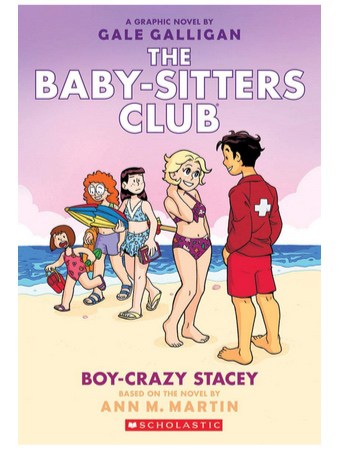 A brand-new graphic novel adapted by USA Today bestselling author Gale Galligan!
Stacey and Mary Anne are baby-sitting for the Pike family for two weeks at the New Jersey shore. Things are great in Sea City: There's a gorgeous house right on the beach, a boardwalk, plenty of sun and sand… and the cutest boy Stacey has ever seen!
Mary Anne thinks that Stacey should leave Scott alone and focus on the Pike kids, but Stacey's in love. Looking for reasons to hang around his lifeguard stand takes up all her time, which means Mary Anne has to do the job of two baby-sitters! How can she tell Stacey that Scott just isn't interested without ruining their friendship and breaking Stacey's heart?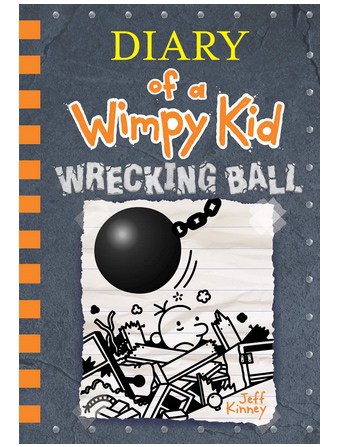 In Wrecking Ball, Book 14 of the Diary of a Wimpy Kid series—from #1 international bestselling author Jeff Kinney—an unexpected inheritance gives Greg Heffley's family a chance to make big changes to their house. But they soon find that home improvement isn't all it's cracked up to be.
Once the walls come down, all sorts of problems start to crop up. Rotten wood, toxic mold, unwelcome critters, and something even more sinister all make Greg and his family wonder if the renovations are worth the trouble. When the dust finally settles, will the Heffleys be able to stay . . . or will they need to get out of town?
And don't miss Diary of an Awesome Friendly Kid: Rowley Jefferson's Journal—the instant #1 bestseller—told from Greg's best friend Rowley's perspective!
This title will be released on November 5, 2019. The current price on Amazon is a Pre-order Price Guarantee, which means the price you will be charged when the book ships will be the lowest price offered by Amazon.com between the time you placed your order and the end of the day of the release date.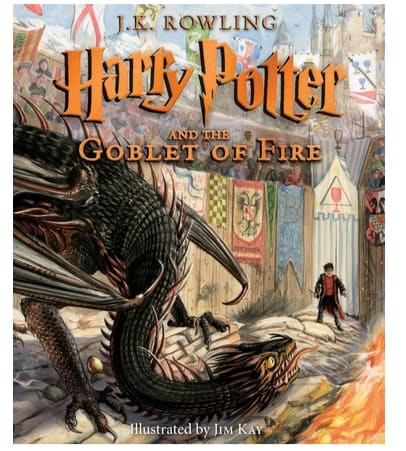 The fourth book in the beloved Harry Potter series, now illustrated in glorious full color by award-winning artist Jim Kay.
Harry Potter wants to get away from the pernicious Dursleys and go to the International Quidditch Cup with Hermione, Ron, and the Weasleys. He wants to dream about Cho Chang, his crush (and maybe do more than dream). He wants to find out about the mysterious event involving two other rival schools of magic, and a competition that hasn't happened for a hundred years. He wants to be a normal, fourteen-year-old wizard. Unfortunately for Harry Potter, he's not normal – even by wizarding standards. And in this case, different can be deadly.
With dazzling illustrations from Jim Kay, this new fully illustrated edition of the complete and unabridged text of Harry Potter and the Goblet of Fire is sure to delight fans and first-time readers alike.
This title will be released on October 8, 2019. The current price on Amazon is a Pre-order Price Guarantee, which means the price you will be charged when the book ships will be the lowest price offered by Amazon.com between the time you placed your order and the end of the day of the release date.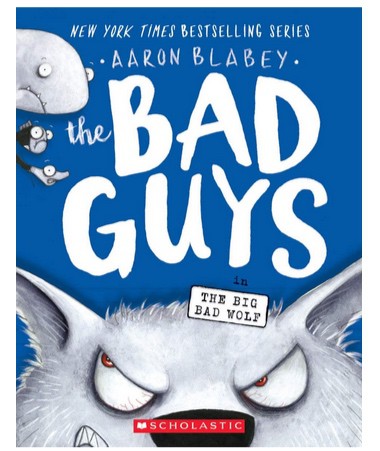 The Bad Guys are back for the monstrously funny 9th installment of the New York Times bestselling series!
When Mr. Wolf is blown up to Godzilla proportions, the Bad Guys find themselves in monster-sized trouble. They must figure out how to stop an alien invasion and get Wolfie back to his old self before the world is totally destroyed. Good thing they have the International League of Heroes on their side, and some newly honed superpowers ready to put to the test…
In this latest installment of the New York Times bestselling series, everyone's favorite hero has become a menace to society! Can the Bad Guys save the day? You know it!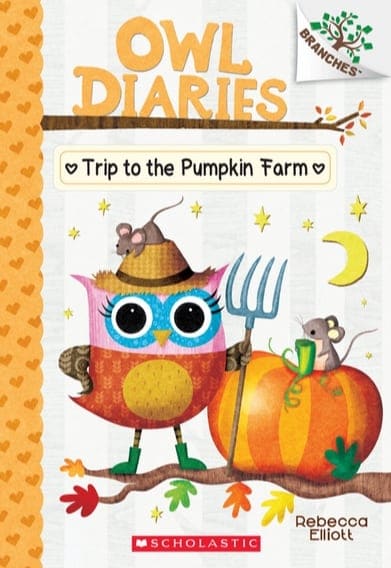 This series is part of Scholastic's early chapter book line Branches, aimed at newly independent readers. With easy-to-read text, high-interest content, fast-paced plots, and illustrations on every page, these books will boost reading confidence and stamina. Branches books help readers grow!
Eva's class cannot wait for their field trip to the pumpkin farm! On the farm, they pick apples, milk cows, and even make new friends. But then an award-winning pumpkin goes missing! Eva and her friends will have to solve the mystery. Will they find the pumpkin in time for the holiday party… and also help a friend in need? In this sweet fall story, Eva discovers that everyone has something to be thankful for!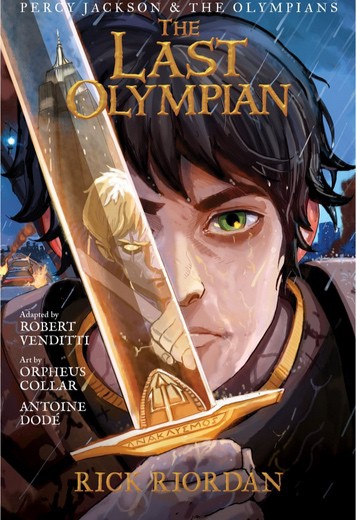 All year the half-bloods have been preparing for battle against the Titans, knowing the odds of victory are grim. Krono's army is stronger than ever, and with every god and half-blood he recruits, the evil Titan's power only grows. While the Olympians struggle to contain the rampaging monster Typhon, Kronos begins his advance on New York City, where Mount Olympus stands virtually unguarded. Now it's up to Percy Jackson and an army of young demigods to stop the Lord of Time. In this epic finale to the New York Times best-selling Percy Jackson and the Olympians series, the long-awaited prophecy surrounding Percy's sixteenth birthday unfolds. And as the battle for Western civilization rages on the streets of Manhattan, Percy faces a terrifying suspicion that he may be fighting against his own fate. Relive the showdown in this all-new graphic novel adaptation.