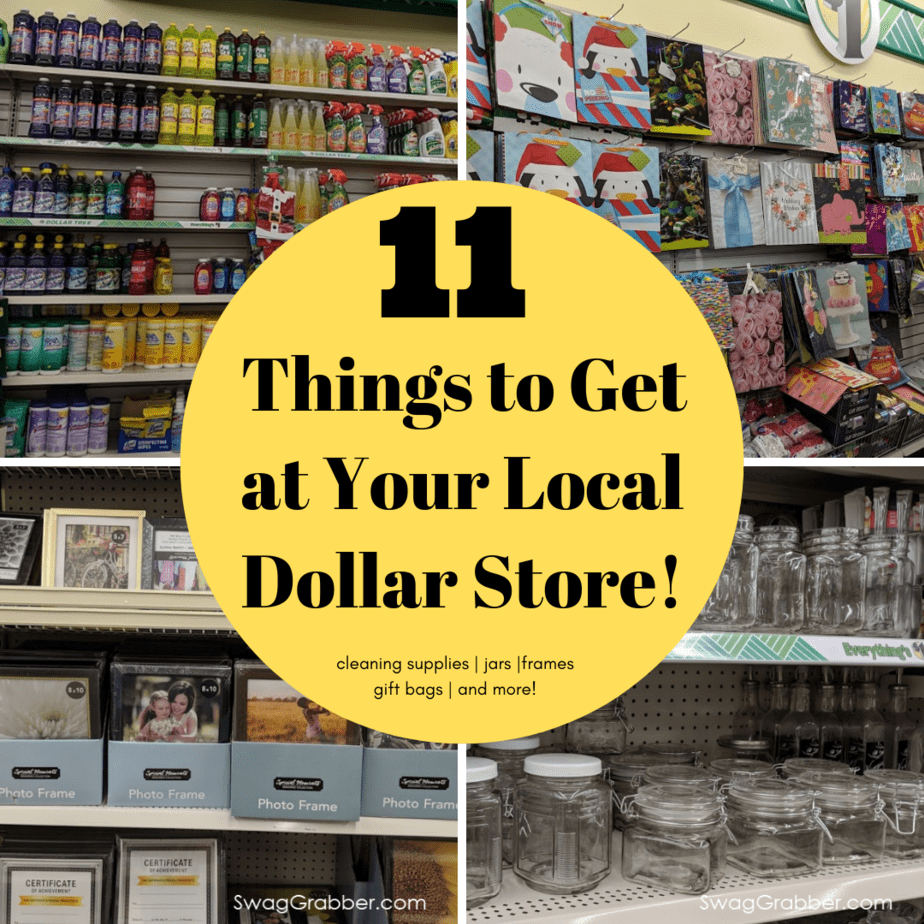 11 Things to Buy at The Dollar Store
Dollar Stores are awesome for getting certain items. There are literally hundreds of items you can get cheaper there than at a normal store or even online. The cool part is their stock changes frequently so you never know what you are going to find!
Here are the things we always buy at dollar stores like Dollar Tree!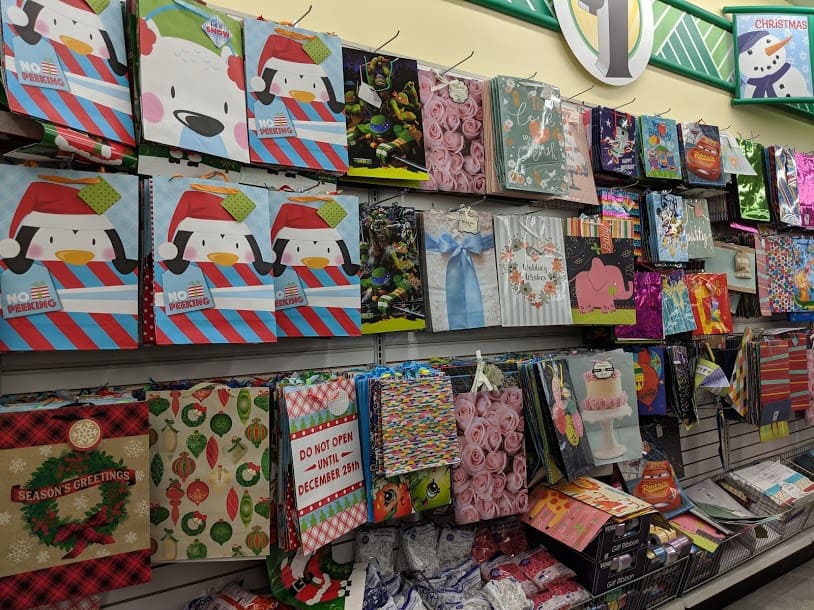 Gift Bags
Almost all dollar stores carry gift bags for only $1-$1.25 each. They usually have plain ones, birthday bags, holiday bags and more.
Paying $1 is MUCH better than paying $4-$5 each at other stores!
Learn how to Never Pay for Bags Again too!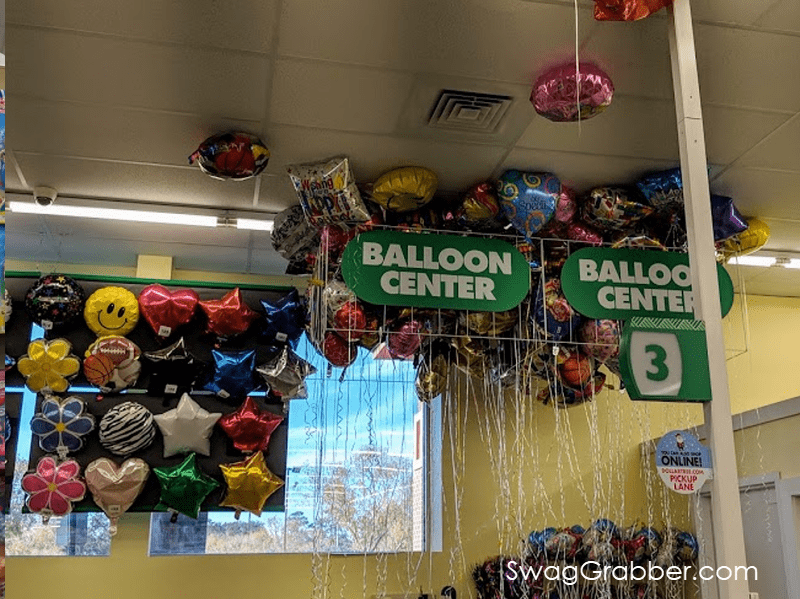 Balloons
Mylar balloons at grocery stores and party stores can be a few dollars each…if not more. Needing a bunch of these can get super expensive super quick. Almost all dollar stores have them for only $1-$1.25 each. Buy 10 for only $10.
Normally they have holiday ones and birthday ones available too – even ones for Mermaid Birtheday parties!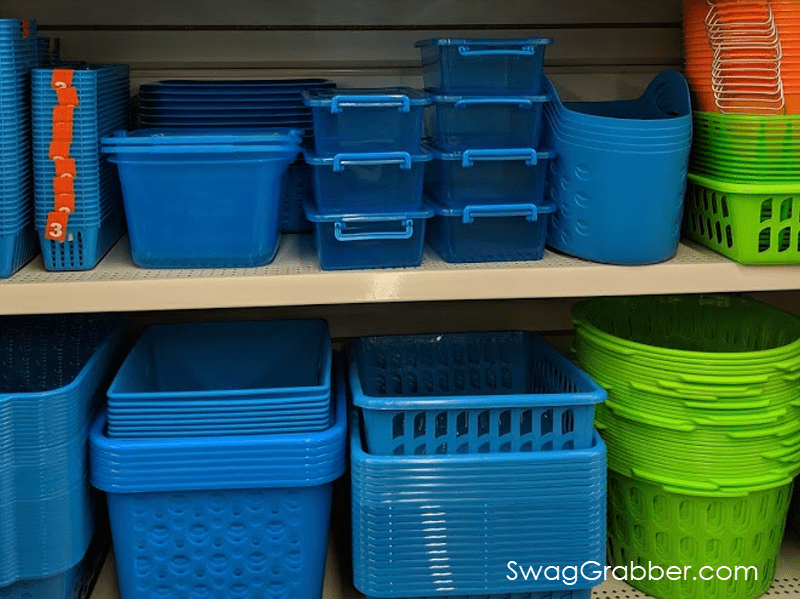 Storage Containers
Small storage containers in big box stores are EXPENSIVE. Check prices, they are normally $6 to $20 each for a simple container for a cabinet or drawer. These are usually really easy to find at dollar stores. Make sure to measure before you go – there are usually a lot of great options to choose from!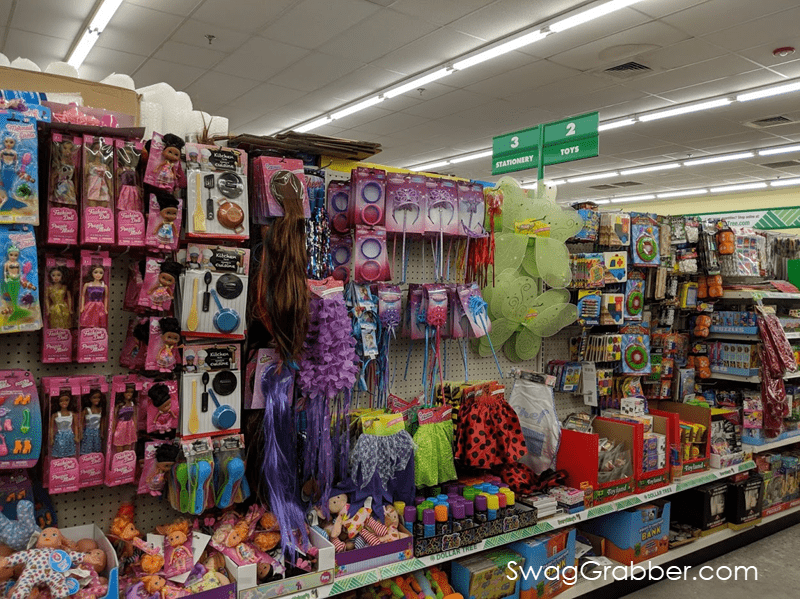 Small Toys – Goody Bag Goodies
Trying to fill goodie bags and Christmas stockings can get real expensive, really quick. Dollar stores always have a pretty large toy aisle that is full of small toys – some are even multipacks. These are perfect when you need a lot of small toys!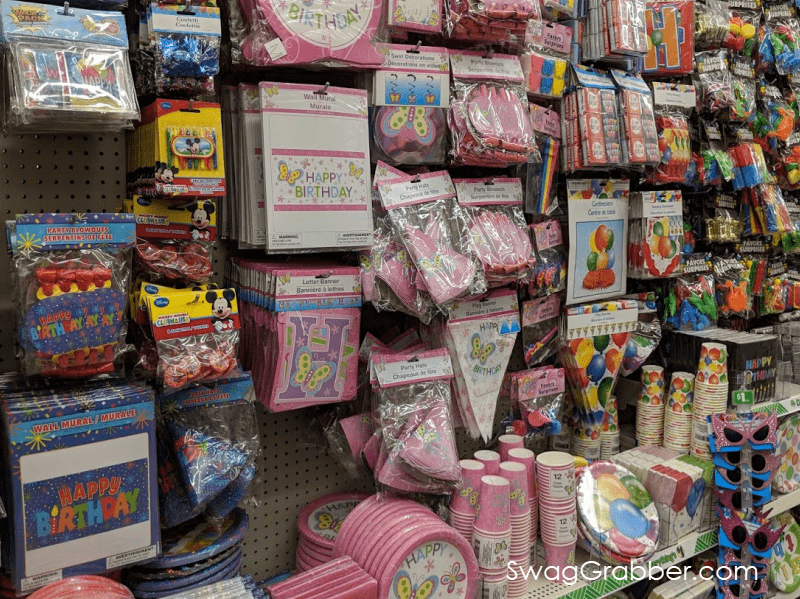 Party Supplies
Theme party supplies are expensive at most stores – not at dollar stores! There are usually quite a few themes to choose from and small packs are only $1-$1.25 each. Save even more by mixing plain with theme items too!
TIP – if you don't find the theme you want at one store, check another. Themes vary by store so each store should have different ones.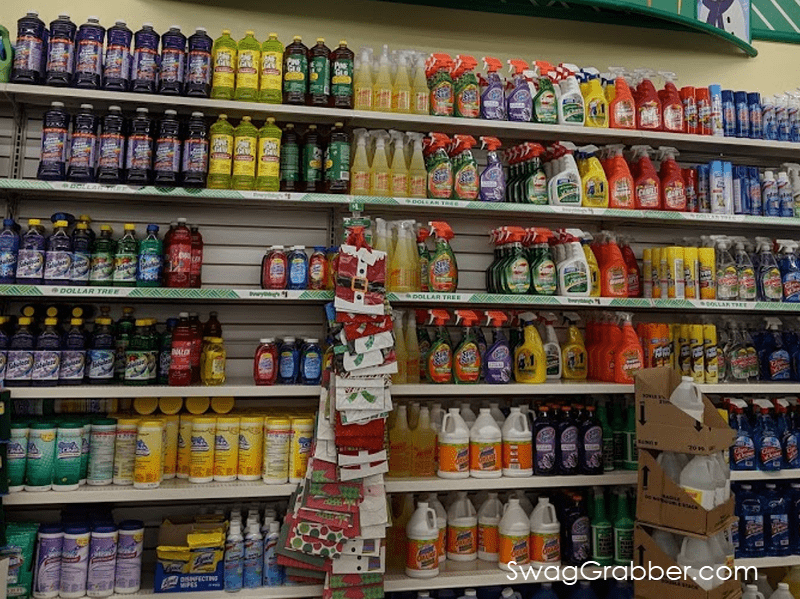 Cleaning Supplies
Dollar stores carry a huge variety of cleaners for every room in the house from kitchen sponges and dishwashing liquid to bathroom cleaners and tile sprays. They also have all purpose cleaners, gloves, and everything else you need to clean!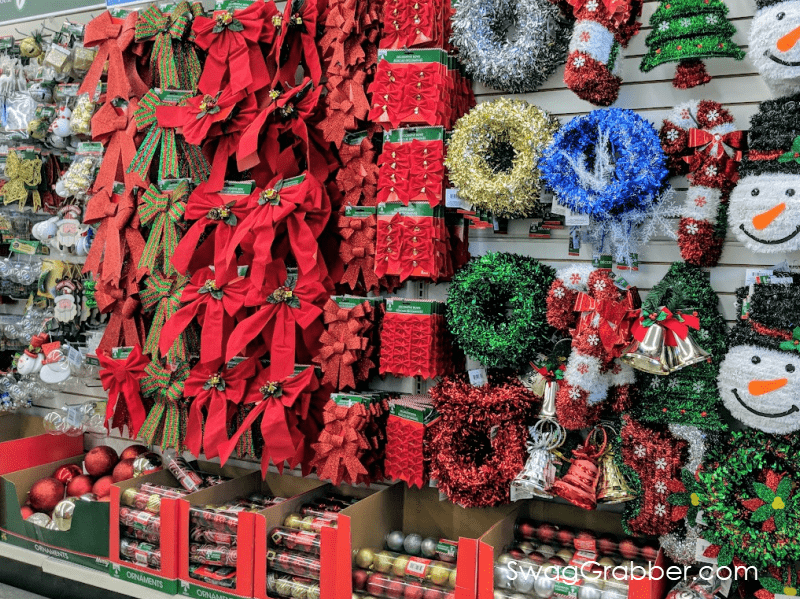 Seasonal Decorations
Dollar stores are AWESOME for seasonal decorations. Considering everything is a $1-$1.25, you can go crazy and not overspend. $1 is much better than paying $10 at other stores. These are also great donation items. Don't forget, they have holiday gift bags too!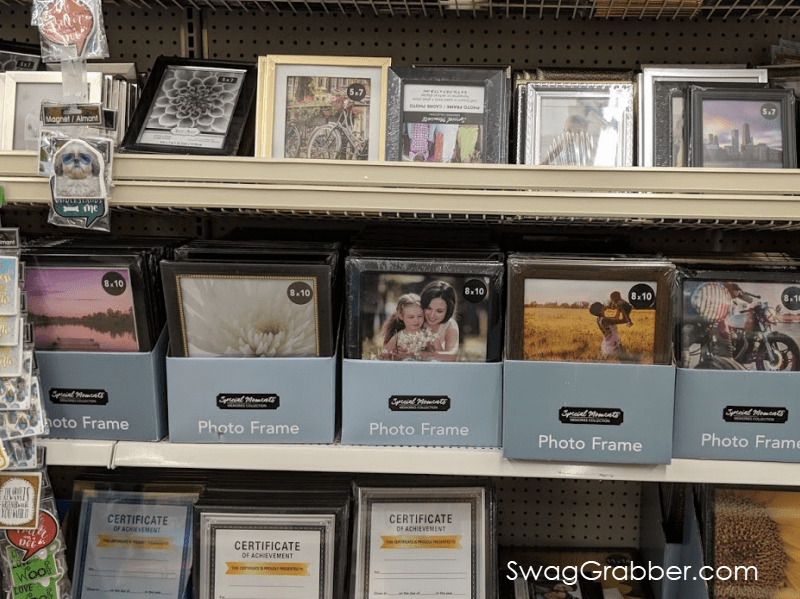 Frames
They carry all standard frame sizes for just $1 each so you can protect and display your favorite photos in any space without spending a fortune on pricey frames. These are great for inexpensive gifts, kids artwork, and more!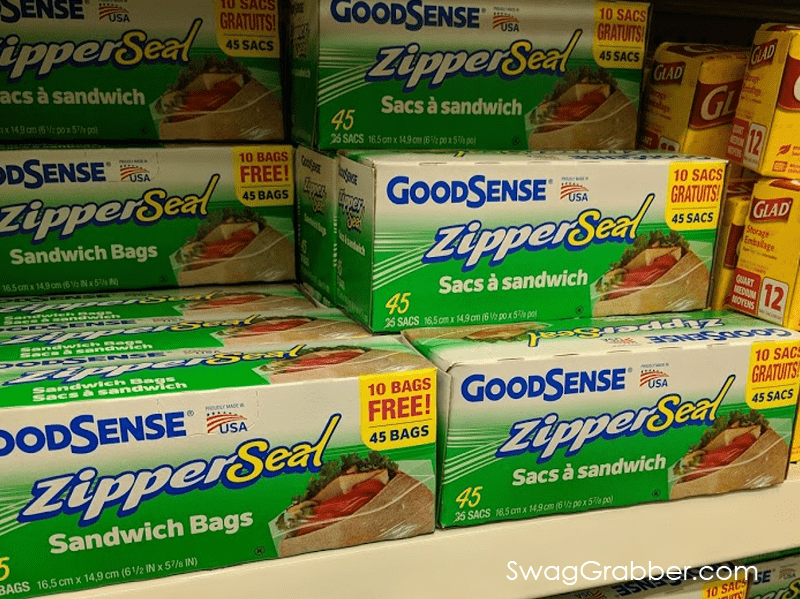 Storage Bags
Dollar stores are great for grabbing small boxes of bags. Prefect for when you need a few bags – not 500.
It's not just sandwich bags either!  Store and protect important dresses, suits, and outfits with the $1 garment bags or snag the vacuum storage bags for clothes, blankets, and more.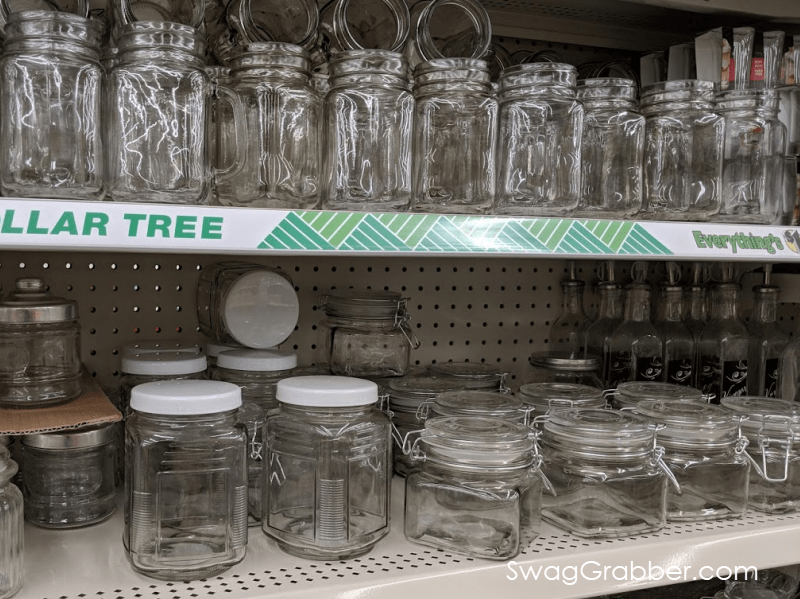 Glass Containers
These are one of my favorite items to get a dollar store. You can get unique looking jars perfect for gifts. You can also store flour, sugar, rice, cookies, candy, and more in these stylish and tight-sealing glass containers. $1 storage containers are an excellent way to visibly store food and goodies.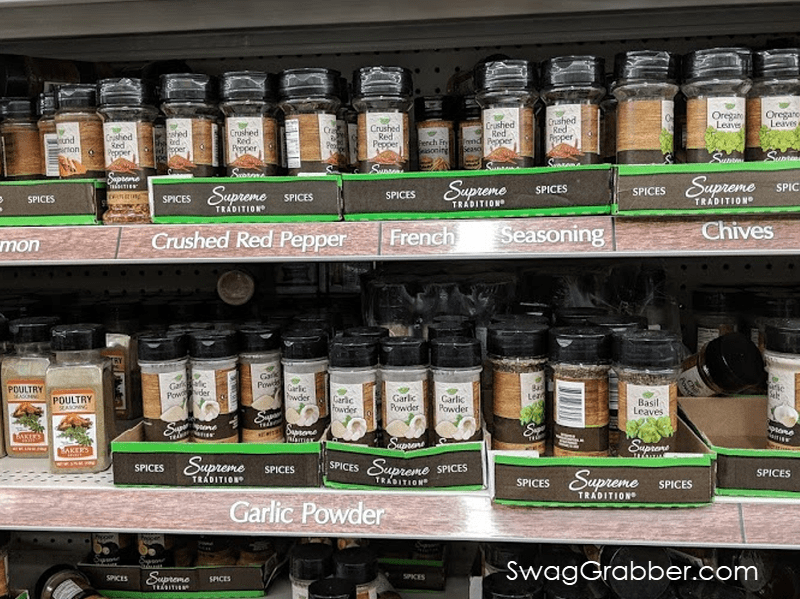 Spices
Spices can be expensive. It really stinks to need a spice you probably won't use again for just ONE recipe. Next time you are in your local store save on salt, seasonings, dried herbs, and much more for only $1-$1.25 each.
What are some fun things you have found at your local dollar store?