---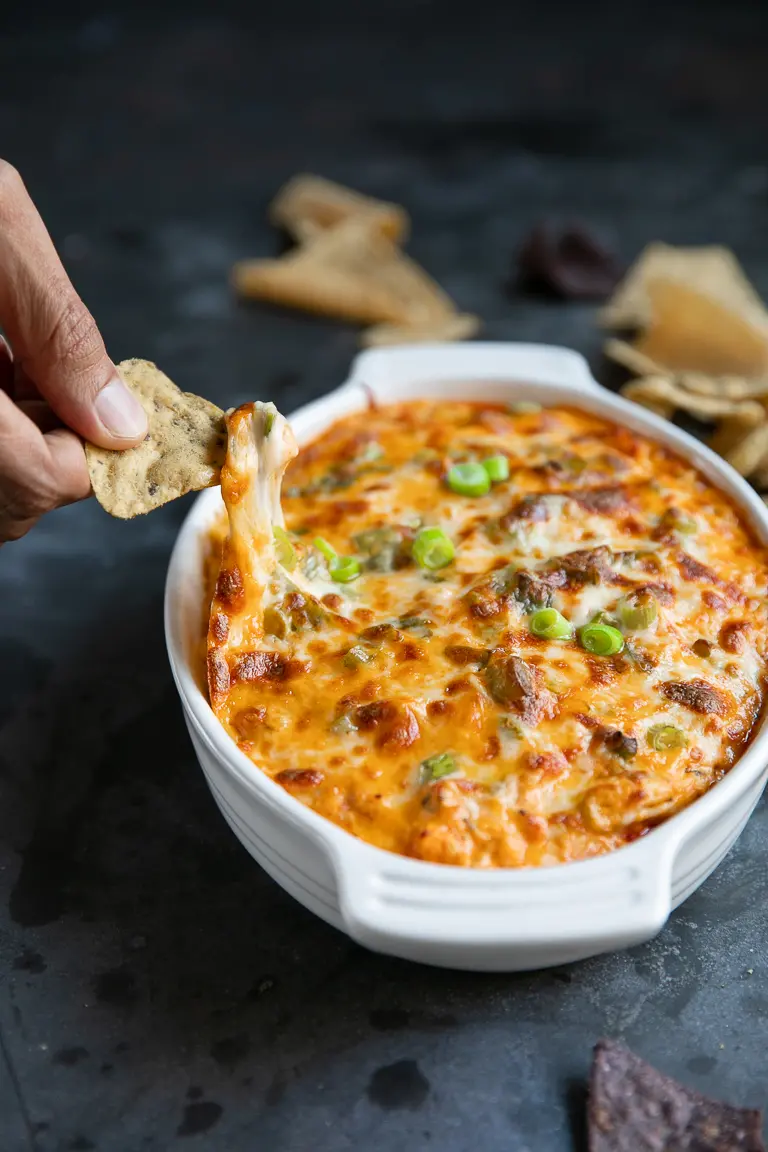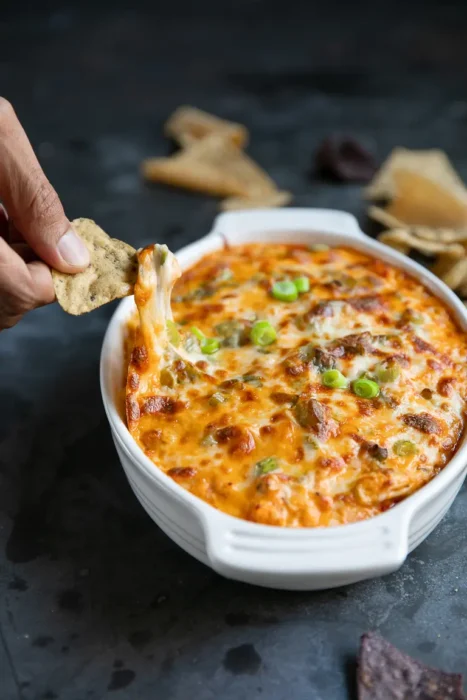 There's nothing quite like comfort food to make you feel better when you're feeling down. And what could be more comforting than a delicious, healthy meal that's also keto-friendly?
These recipes are perfect for anyone following a ketogenic diet, or for anyone who just wants to eat healthier without sacrificing flavor. From hearty stews and casseroles to rich desserts, there's something here for everyone.
So whether you're looking for a comforting meal to get you through the winter blues, or just wanting to eat healthier without compromising on flavor, be sure to check out these recipes. You won't be disappointed!
Are you looking for some delicious and healthy keto comfort food recipes? If so, you have come to the right place! In this blog post, we will share some of our favorite recipes that will keep you satisfied and help you stay on track with your keto diet. We have included both savory and sweet recipes, so there is something for everyone! We hope you enjoy these recipes as much as we do.
---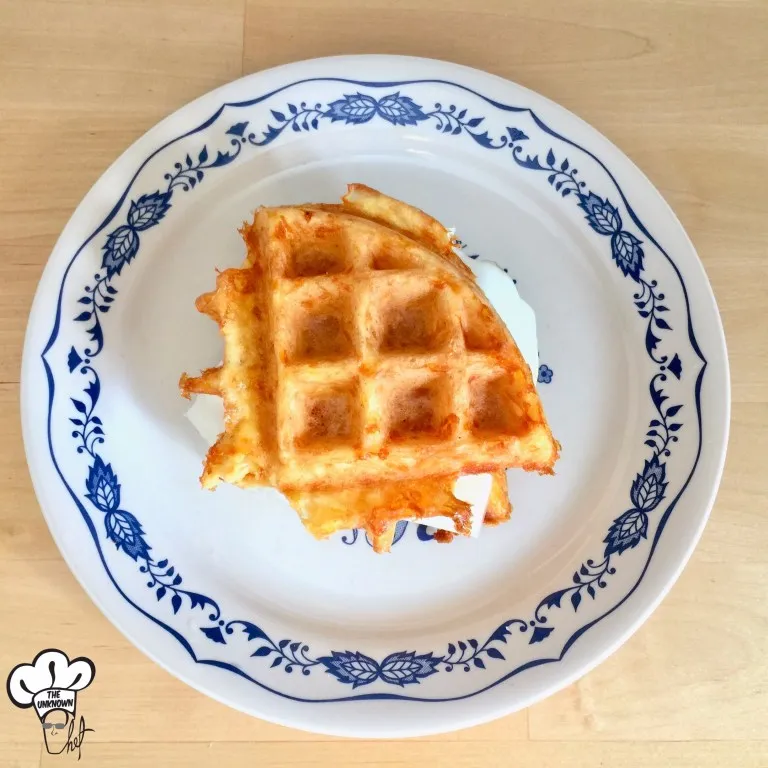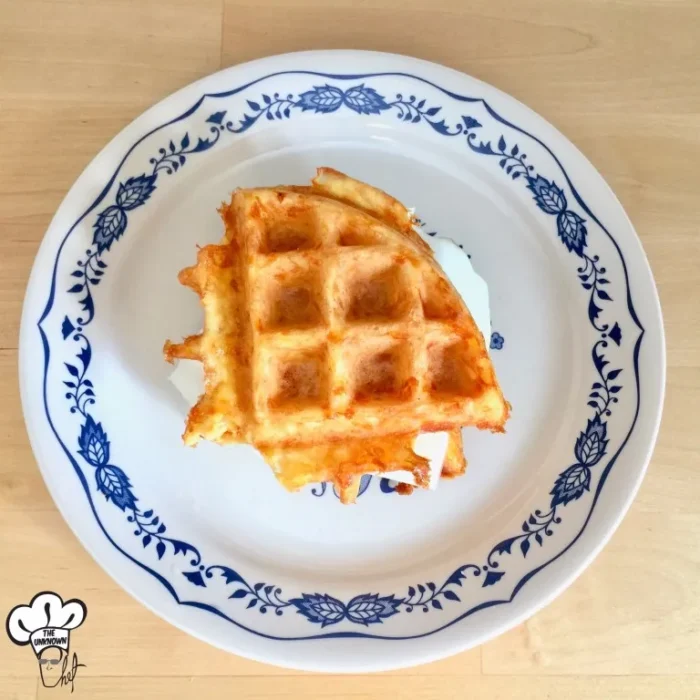 I'm hesitant to even call this chaffle recipe a recipe because it's just two ingredients. But you can always add in two more ingredients to make it more bread like so you can enjoy it as a chaffle breakfast sandwich as we do.
---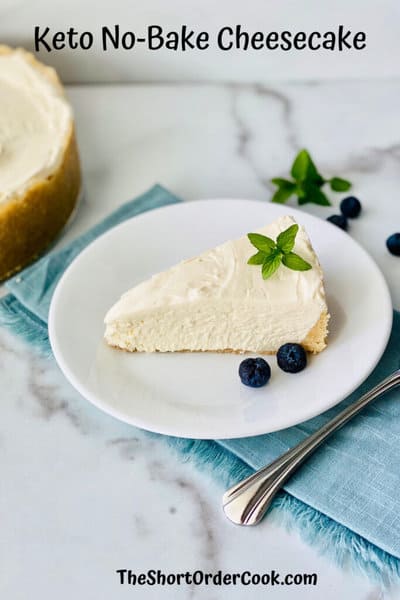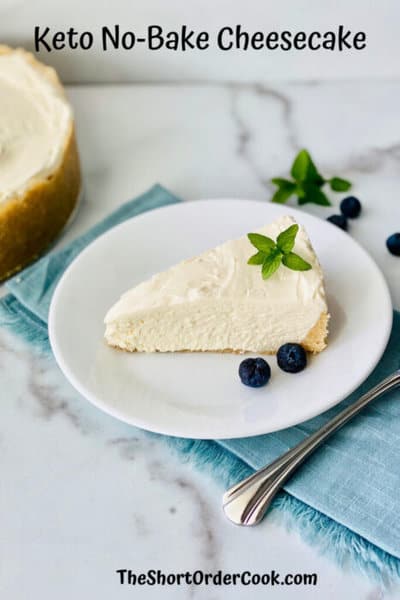 This easy no-bake keto cheesecake is creamy, sweet, and yummy.  For the best-to-die-for Philadelphia cream cheese homemade cheesecake, make this quick no-bake recipe.  The beauty of this sugar-free cheesecake recipe is that no one will ever believe you that it has no sugar in it. This cheesecake is amazing and sweet, thanks to using zero-calorie monk fruit sweeteners.  This 3 net carb no-bake cheesecake is also gluten-free, grain-free, low-carb, and diabetic-friendly with only a few ingredients.
---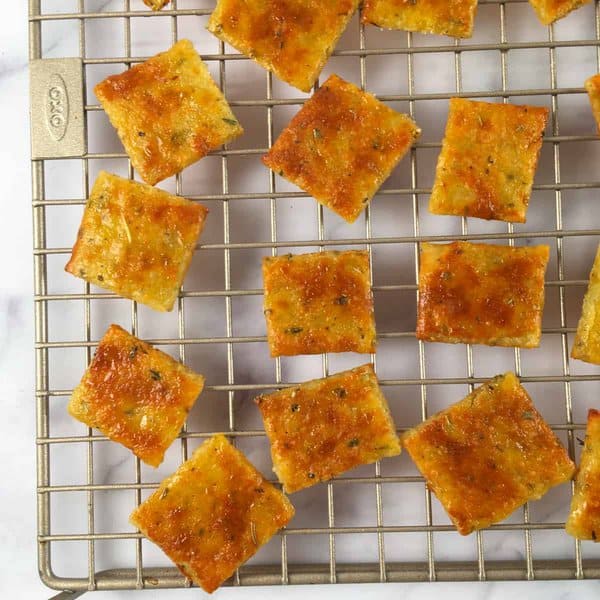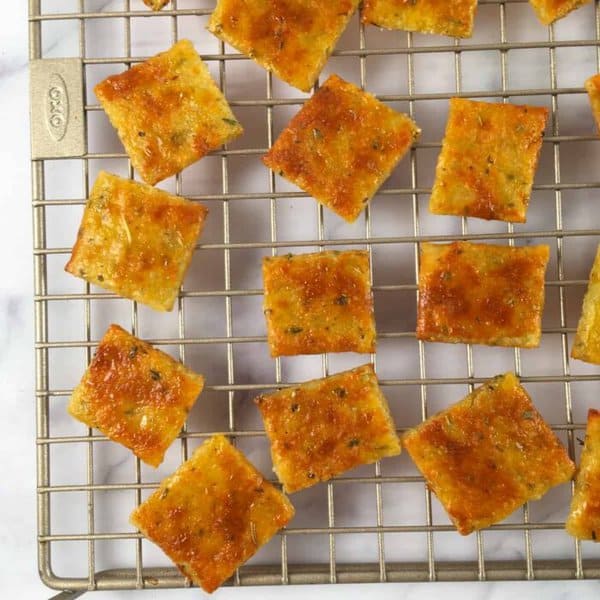 Are crackers keto friendly?Most crackers you buy aren't a good fit for low carb diets, but keto crackersdo exist! This keto friendly cracker recipeis made with almond flour and cheese for a savory snack that's crispy, cheesy, and salty. You'll love that a generous serving of these fathead dough crackers has only 2.7 grams net carbs. They're the best keto crackers for chili, low carb crackers and dip, cheese and crackers, and more!
---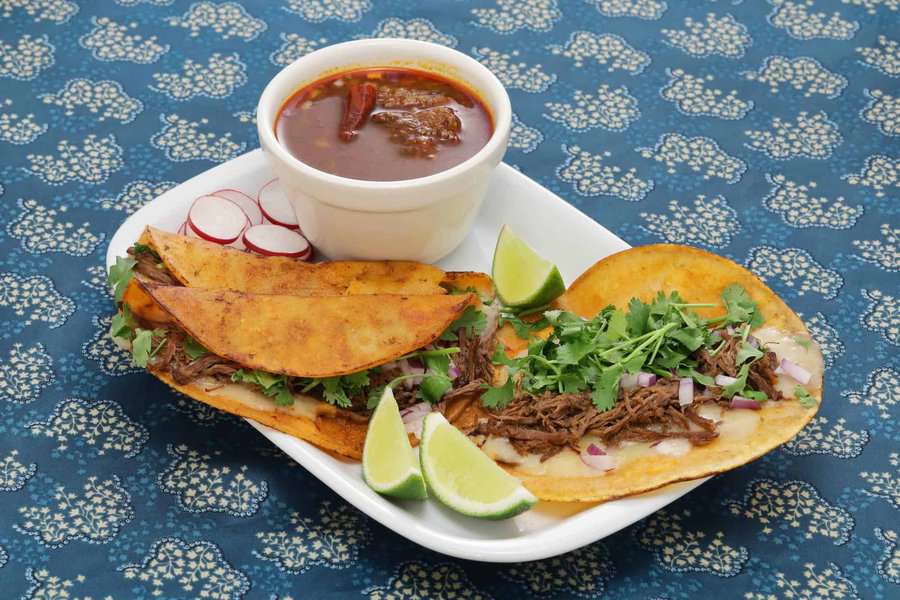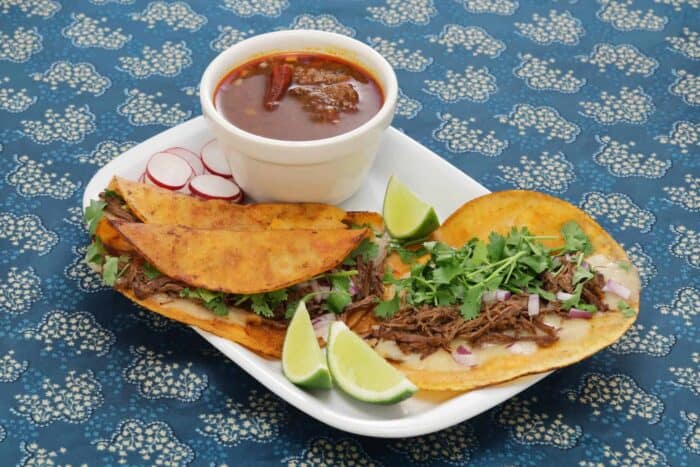 Birria is a Mexican food that was traditionally made with goat meat. The meat is cooked in a mix of spices and chiles for many hours until it becomes very savory. In this recipe, the taco shell is filled with the meat and then the tacos come with a small bowl of sauce on the side to dip them into.
---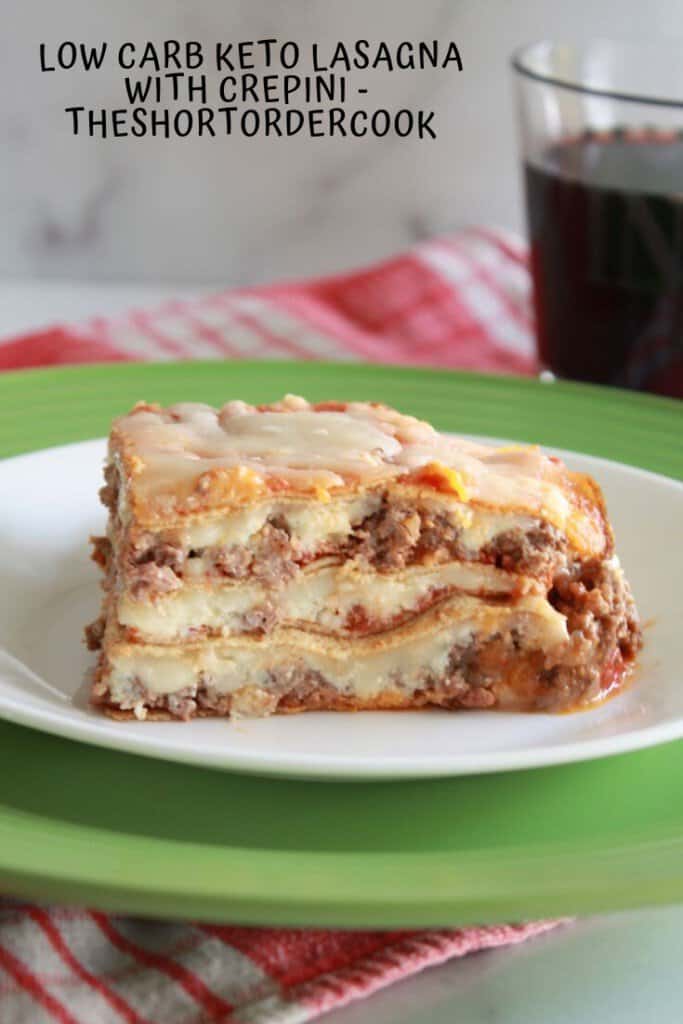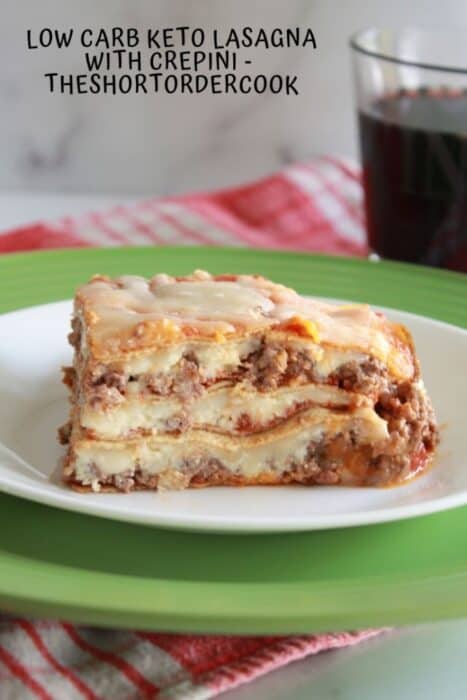 Keto lasagna that is deliciously low carb, authentic, and comforting is one of my best recipes thanks to the secret layer that is Crepini Egg Thins!  Low carb lasagna does not have to be with zucchini, eggplant, or without any noodle replacement.  Vegetables in a lasagna recipe often create a pasta dish that does not hold up or tends to get watered-down or soggy due to the noodle replacement.  This easy homemade low-carb lasagna does not get watery and is also gluten-free which is just amazing. This authentic lasagna al forno is the most amazing keto ground beef recipe.
---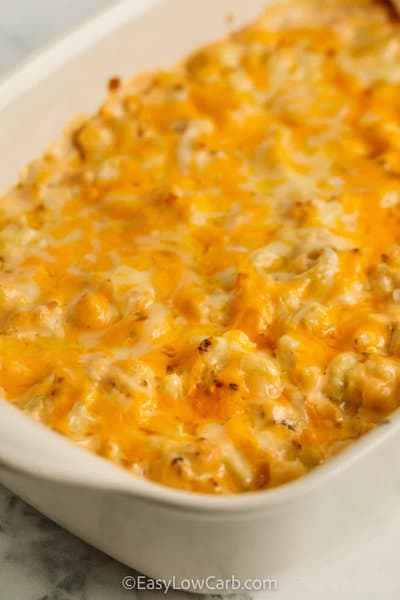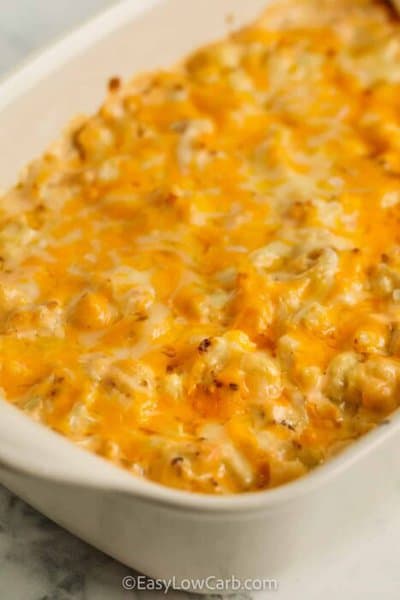 All the creamy, cheesy, and savory flavors found in a regular mac and cheese are cooked into this rich, thick sauce. Then it's baked together with cauliflower florets for an uber-healthy casserole that is sure to satisfy even the pickiest eaters.
---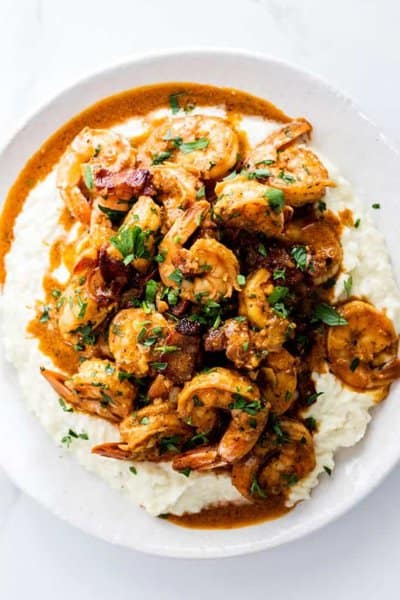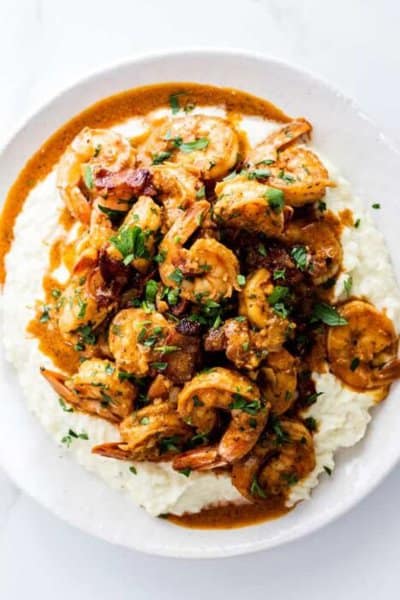 This decadent Keto Shrimp and Grits recipe pairs cajun spiced shrimp with a flavorful sauce served over cheesy and creamy low carb cauliflower "grits" to keep your waistline in check.  This rich Southern favorite proves that eating healthier can still be indulgent. If you love all things Shrimp and Grits, try my Grillades and Grits, Sweet Potato Grits, or my Lemon Garlic Shrimp and Grits!
---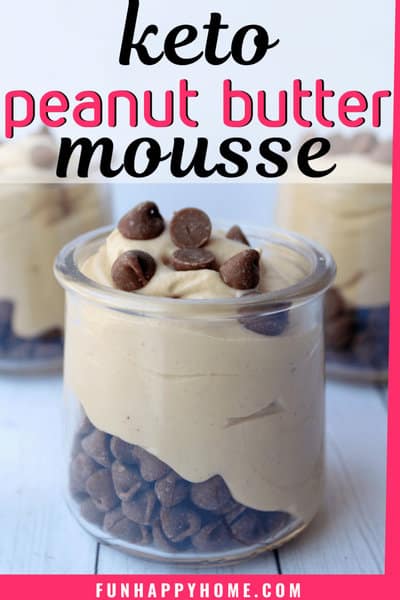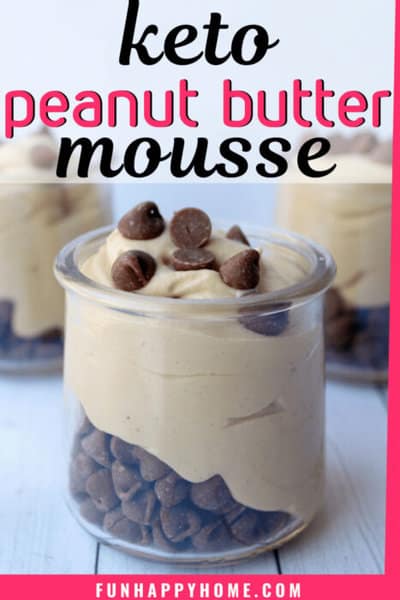 When I made the decision to go back to eating keto again, I did it for inflammation reasons, not weight loss reasons. And I knew that I'd need to find a way to make keto a sustainable lifestyle choice.
---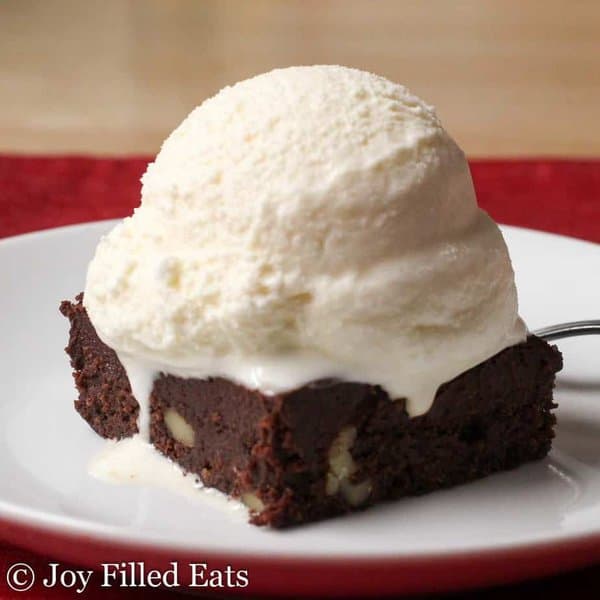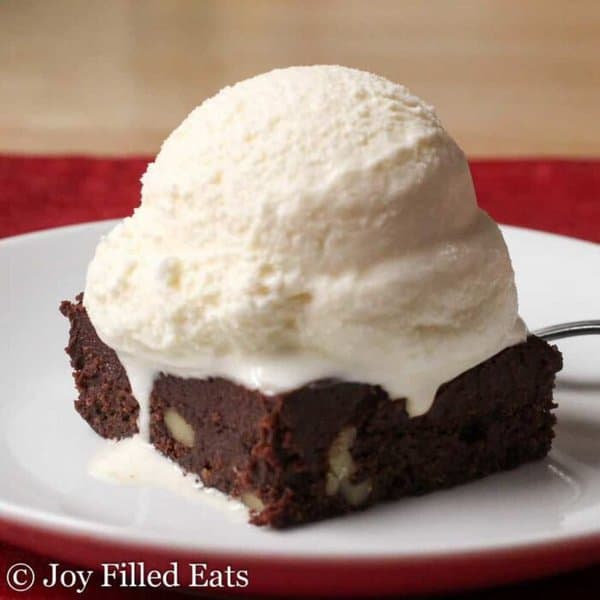 Sometimes you need a perfect, simple vanilla ice cream. My homemade Keto Vanilla Ice Cream goes well in sundaes, with pie, on top of a warm brownie, and right from the container with a spoon. This easy recipe is low carb, keto, gluten-free, grain-free, sugar-free, and Trim Healthy Mama friendly.
---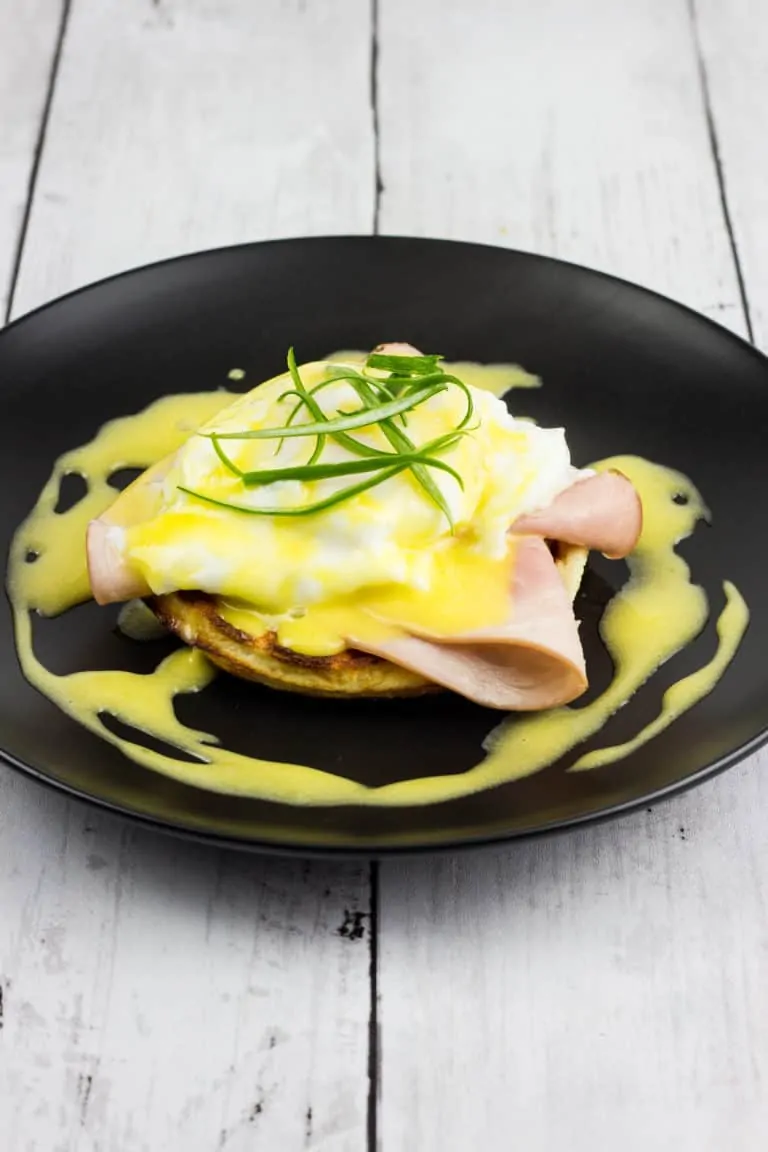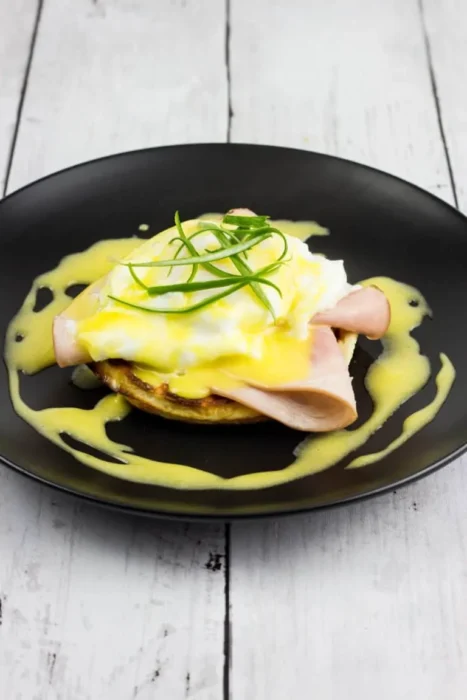 A perfectly poached egg enveloped in lemony Hollandaise sauce all on top of a crispy chaffle makes these keto Eggs Benedict a must-try for any brunch or leisurely breakfast! Low in net carbs and high in flavor, impress everyone with this dish today!
---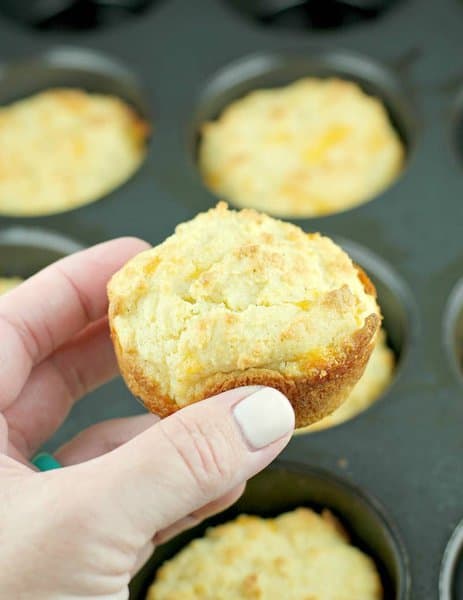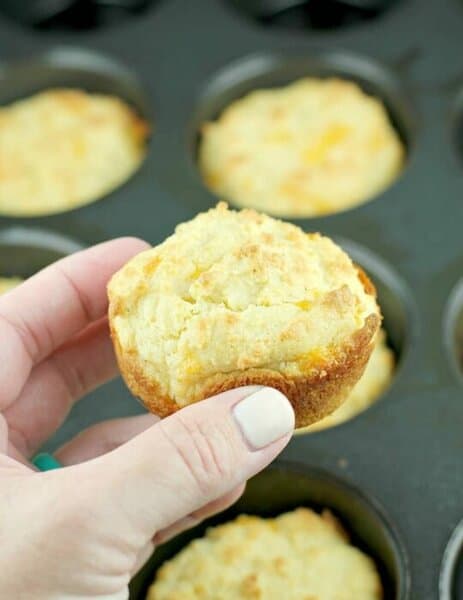 Buttery, flaky, cheesy low carb biscuits are a gluten-free, keto-friendly dream come true. Almond flour biscuits made with sour cream, Old Bay seasoning, and cheddar, these keto biscuits are a totally convincing and perfect copycat recipe for Red Lobster biscuits.
---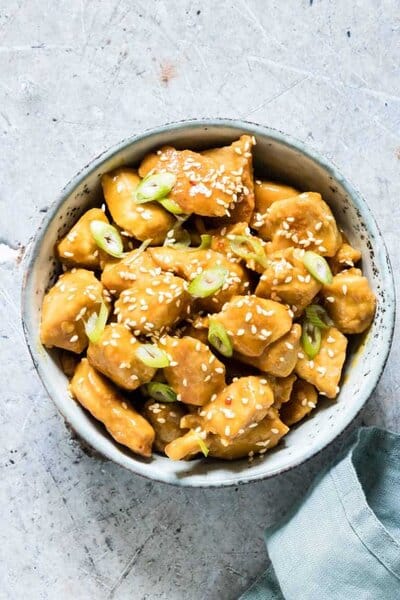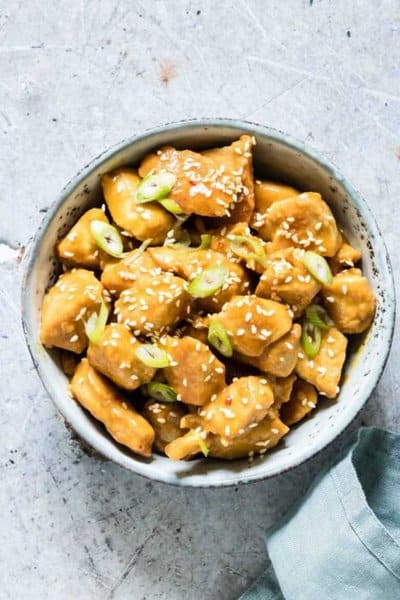 Want a seriously good homemade takeaway? Then make a big batch of this flavourful tangy sweet Instant Pot Orange Chicken. This dish is ready in no time at all thanks to the Instant Pot. Suitable for Gluten-Free and Keto diets. Post includes Weight Watchers Points.
---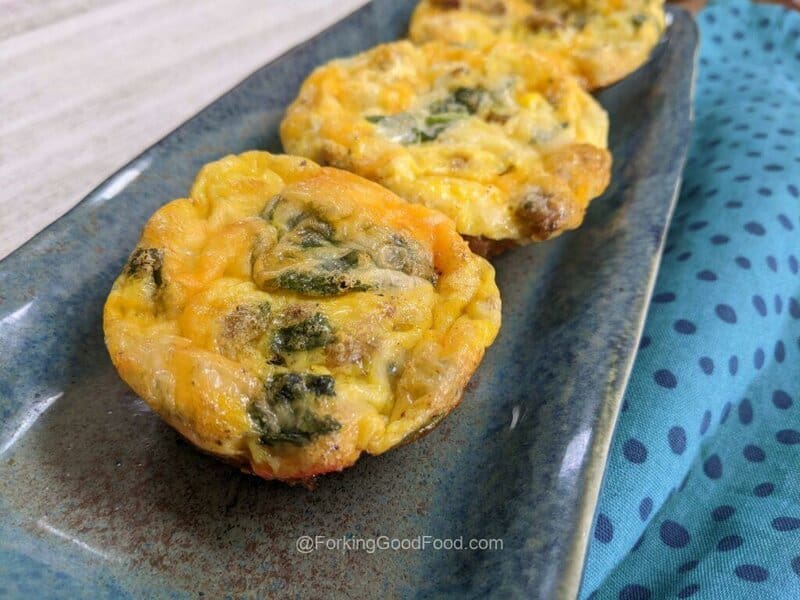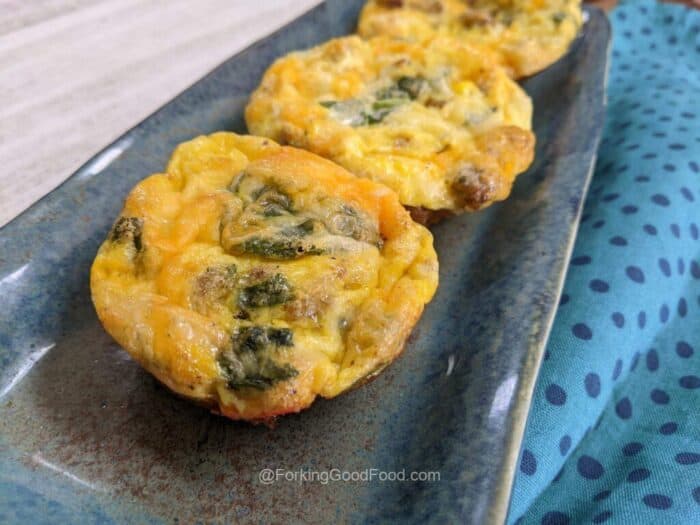 These muffins are a great way to get some greens into your diet, and they're perfect for a quick and easy breakfast or snack. They are also KETO and low carb friendly for quick snacks on the go!
---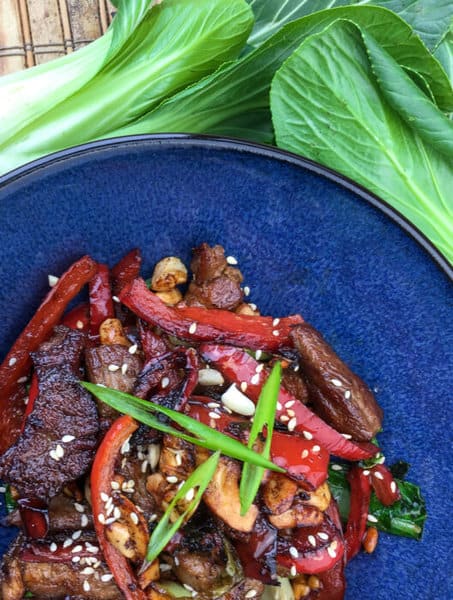 This is the best Keto Pork Stir Fry ever. With extra protein from cashews, this stir fry tastes amazing and fits into a Keto diet. With the most amazing flavors, you are going to love this low carb stir fry.
---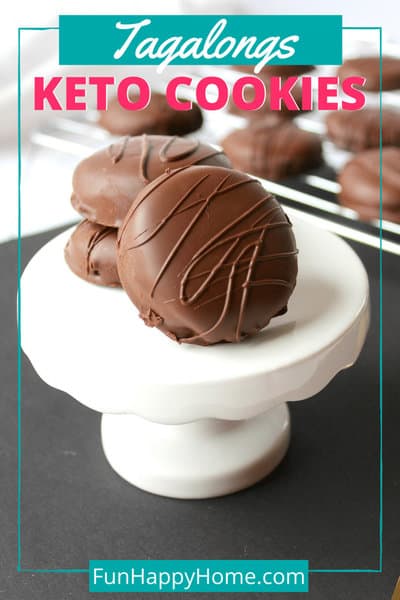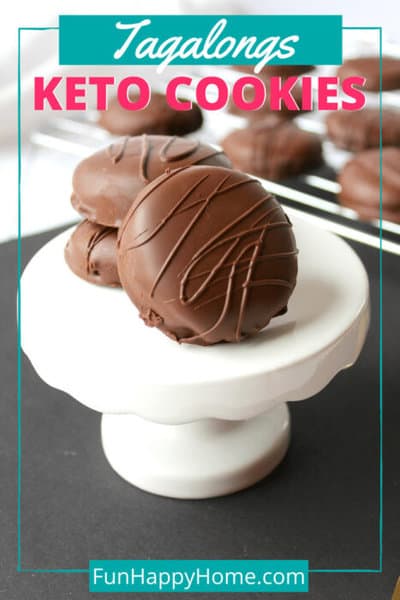 The other day I shared my Tagalongs Girl Scout Cookie recipe and today I'm going to be sharing my Tagalongs Keto Cookies Recipe. Yep, that's right. I'm sharing the Keto version of my favorite Girl Scout cookie!
---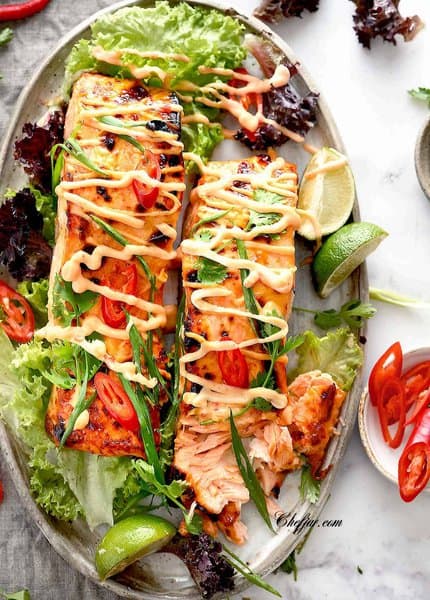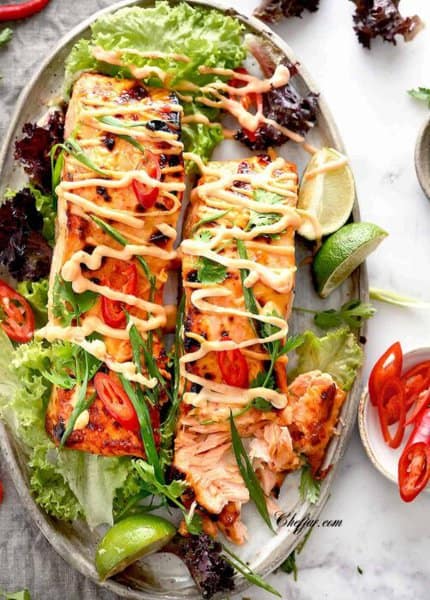 A delicious salmon fillet, cooked to perfection. An awesome, flavor packed sauce. Only ten minutes to cook, with minimal clean up, and a surprisingly low amount of oil. This air fryer bang bang salmon recipe really has it all!
---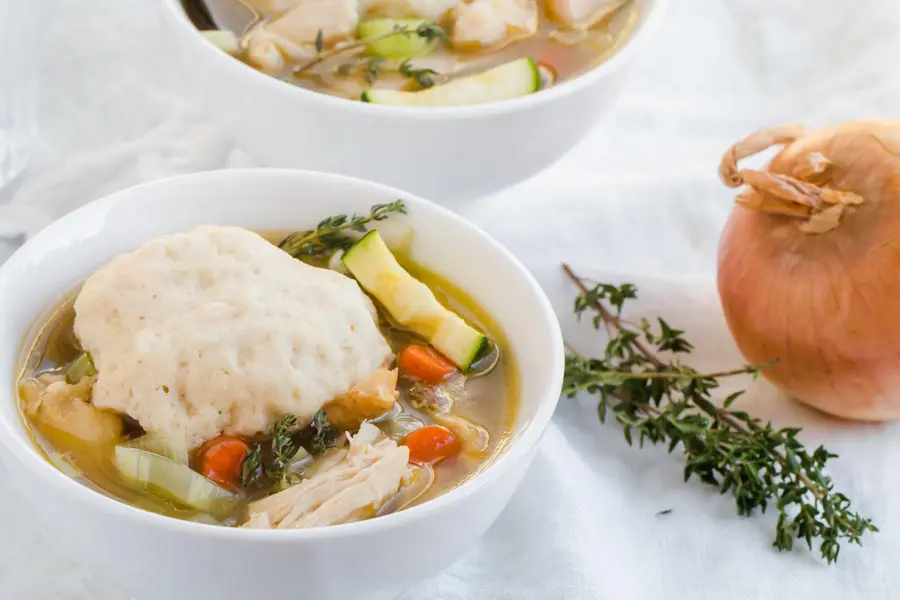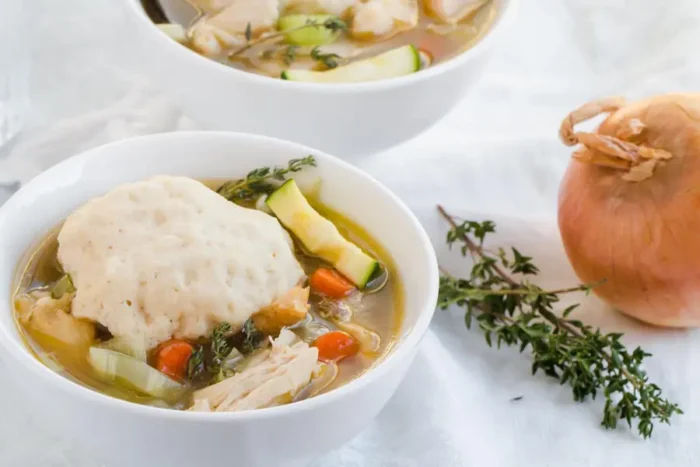 A low carb favorite comfort food on a cold day is this recipe for Keto Chicken and Dumplings. Made using a few shortcuts, this keto soup recipe comes together in minutes and features big dumplings made with almond flour sitting in nutritious chicken bone broth stock.
---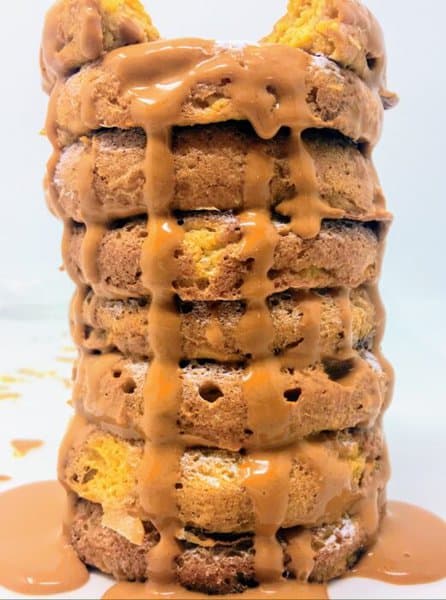 This keto vegan salted caramel donut dessert is so amazing! Baked donuts are the best salted low carb treat to satisfy your sweet tooth. I used Walden Farms zero calorie syrup for this one but you could use any similar type of syrup. Another low carb ingredient I used for this recipe is silken tofu. It's perfect for making vegan sweets.
---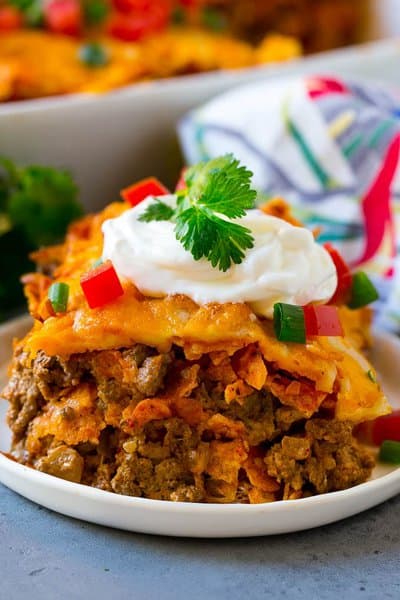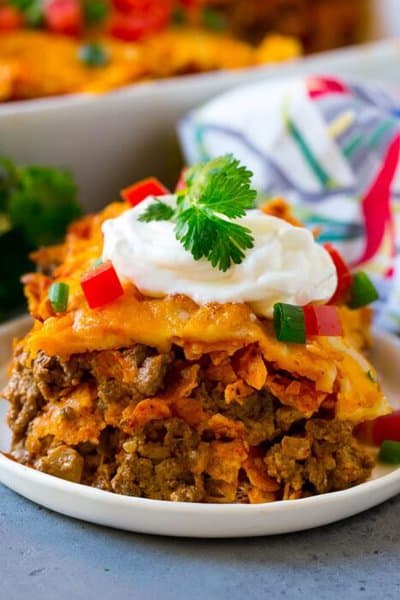 This Dorito casserole is layers of crushed Dorito tortilla chips, ground beef, salsa and cheese, all baked together to golden brown perfection. An easy dinner option that the whole family will love! I'm all about the hearty casseroles, my family's favorites include beef noodle casserole, chicken and rice casserole, and this Mexican style Dorito casserole. This unique dish is quick to assemble and tastes just like tacos!
---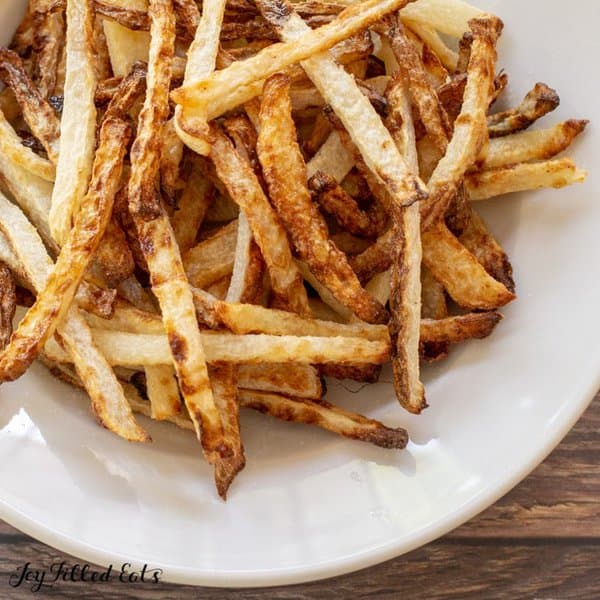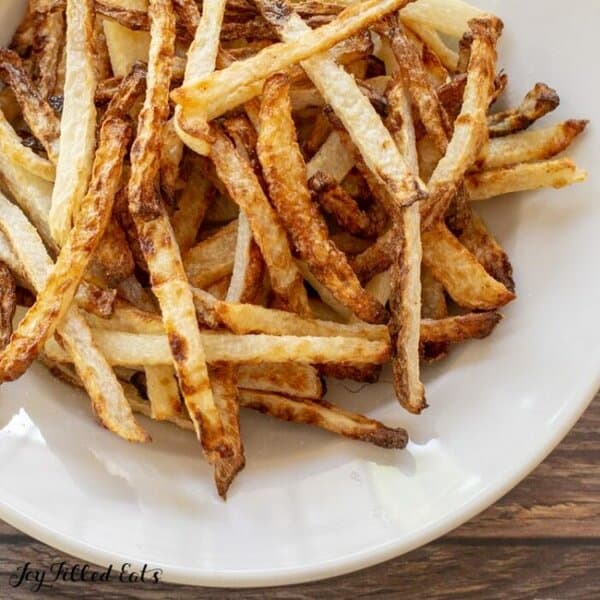 These homemade keto fries are a staple in our house. Once you taste their crispy exterior and soft interior you're going to fall in love with this jicama fries recipe. Serve with your favorite dipping sauce, and you have a fantastic appetizer or side dish to please any crowd. These low carb fries are also gluten-free, grain-free, dairy-free, paleo, sugar-free, and Trim Healthy Mama friendly.
---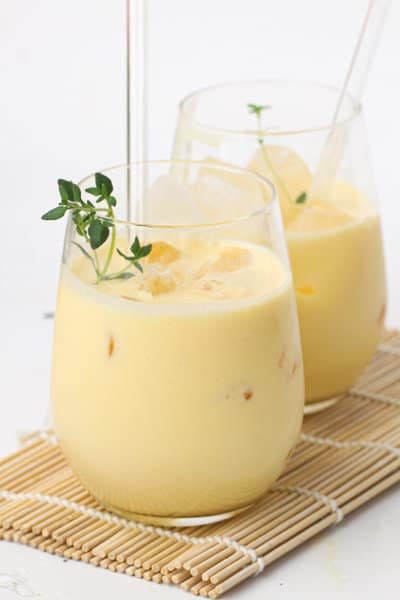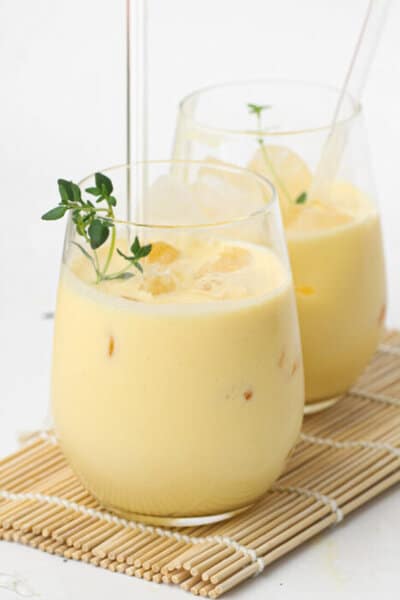 This low carb and keto orange Julius is a delicious, refreshing and healthy way to enjoy a classic summer drink! Made with just a few simple ingredients, it's an easy and quick recipe that everyone will love!
---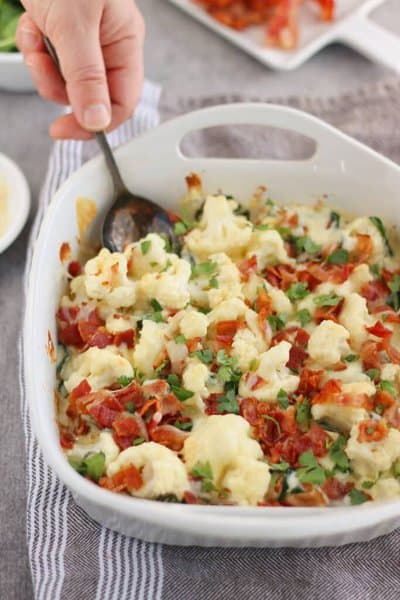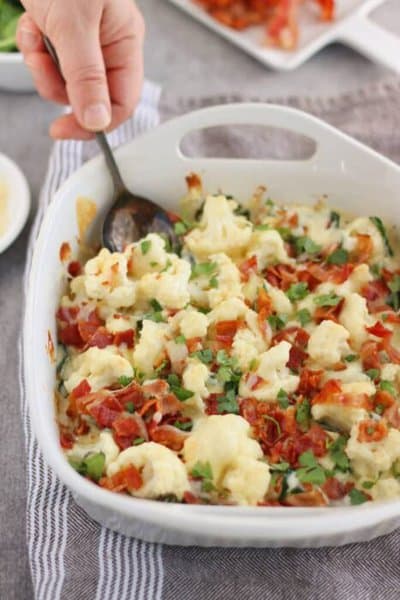 This creamy Spinach Cauliflower Mac and Cheese is an easy to make low carb and keto alternative to traditional macaroni and cheese. Steamed cauliflower is mixed with fresh spinach and covered in a white cheesy sauce. Then it's smothered with mozzarella cheese and crispy bacon. It's a delicious way to sneak in some extra vegetables into your families diet.
---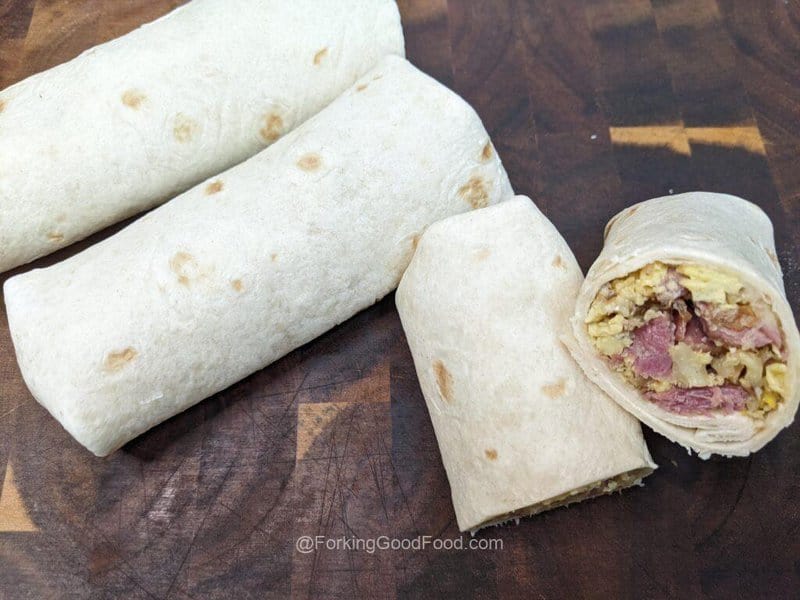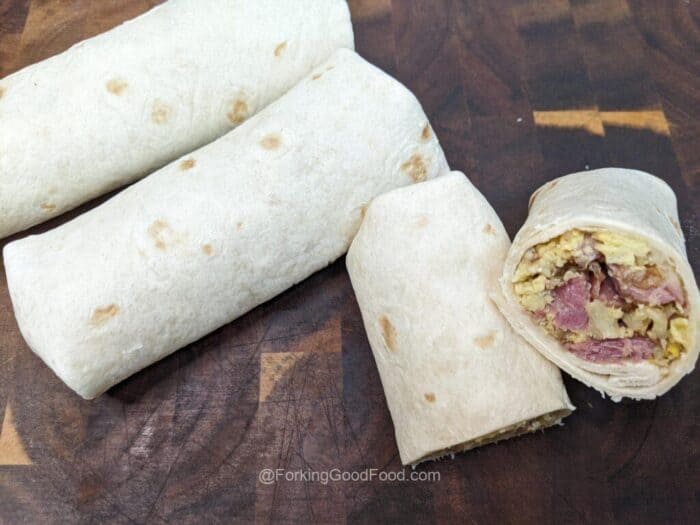 This Corned Beef Hash Wrap is a fantastic way to use up any corned beef you may have, and it makes for a delicious and hearty breakfast! Looking for something great to cook using leftover Corned Beef? You can use leftovers to create fantastic wraps in minutes!
---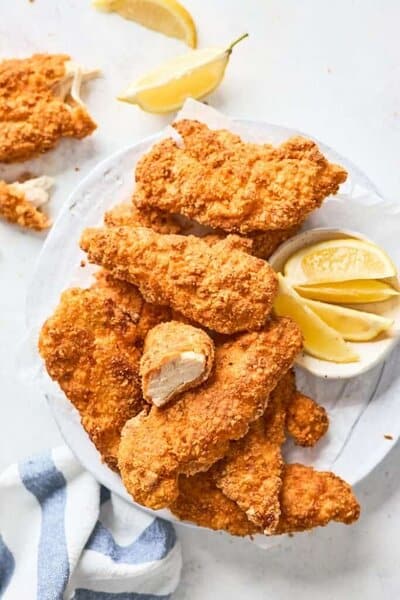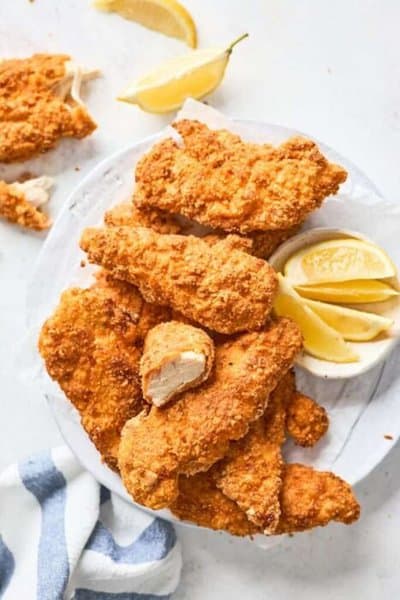 This Easy Air Fryer Fried Chicken is low-carb!  Made with salty pork panko crumbs, smoky hot sauce, seasoned salt, and hearty chicken, this keto chicken is crispy, juicy and absolutely irresistible!  If you love this air fryer meal, try this Air Fryer Salmon or try  more chicken recipes like this Oven Fried Chicken Tenders and Big Mama's Classic Fried Chicken.
---