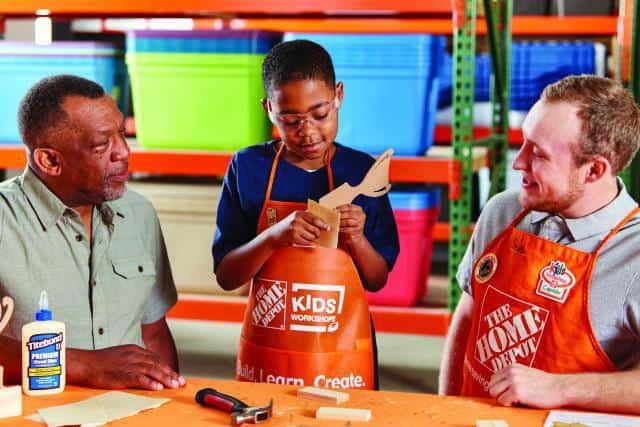 Home Depot is offering a Free Putting Green Kit!
Home Depot is offering Register for Kids Putting Green Event Workshop for FREE on June 3rd from 9AM-12PM.
Combine recreation with a hands-on DIY design challenge as students build a miniature golf course out of everyday objects. Students will learn about the necessary conditions to create the perfect putt.
Learn More About Home Depot Workshops
Kids Workshops provide a mix of skill-building, creativity, and safety for future DIYers every month in Home Depot stores across the country.

What is a Home Depot Workshop?
Home Depot offers a unique and fun way for kids to learn the basics of home improvement. The Home Depot Workshop for Kids is an interactive workshop designed to teach children in grades K-5 how to build and create using a range of tools, materials, and building techniques.
How can I get a Free Home Depot Workshop kit?
It's easy! Register online for upcoming event once registration opens. Then visit the store to receive your kit.
After registering for the next Workshop, download exclusive extension activities from Discovery Education. Each extension provides opportunities to reimagine or use their Workshop creation in an unexpected new way.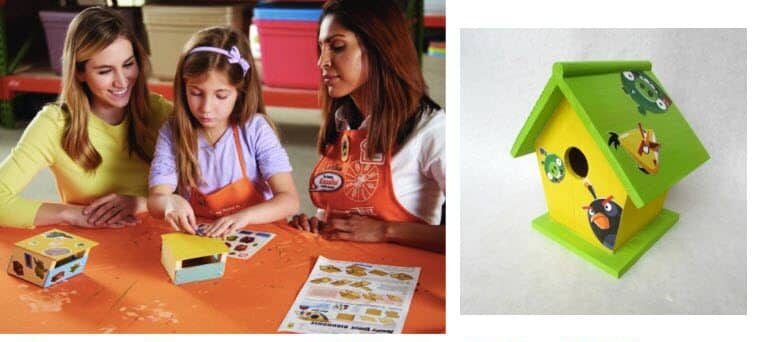 What kits are available for 2023?
January 2023 – Snowball Game (January 7th, 2023)
February 2023 – Valentine's Vase (February 4th, 2023)
March 2023- Pinball Game (March 4th, 2023)
April 2023 – Poolside Bird House (April 1st, 2023)
May 2023 – Putting Green
June 2023 –
July 2023 –
August 2023 –
September 2023 –
October 2023 –
November 2023 –
December 2023 –
January 2024 –
What if I missed a Home Depot Kids Workshop kit that I wanted?
Missed one that looked intereting? The Home Depot also actually sells the kits online for just $4.98 with free in-store pick up. Each craft kit includes: the craft kit, certificate, pin, and an apron! You can purchase the Home Depot Kids Kits right HERE.