Ultimate Off-The-Beaten-Path Florida Bucket List
I was born and raised in Florida. Needless to say, I love Florida! I have spent my entire life finding "off the beaten path" adventures to take, all on a budget!
Whether you're a Florida Native or just visiting, this bucket list is sure to keep you busy. If you want Touristy stuff (Disney, outlet malls), this list isn't for you. If you want to visit the real Florida…read on!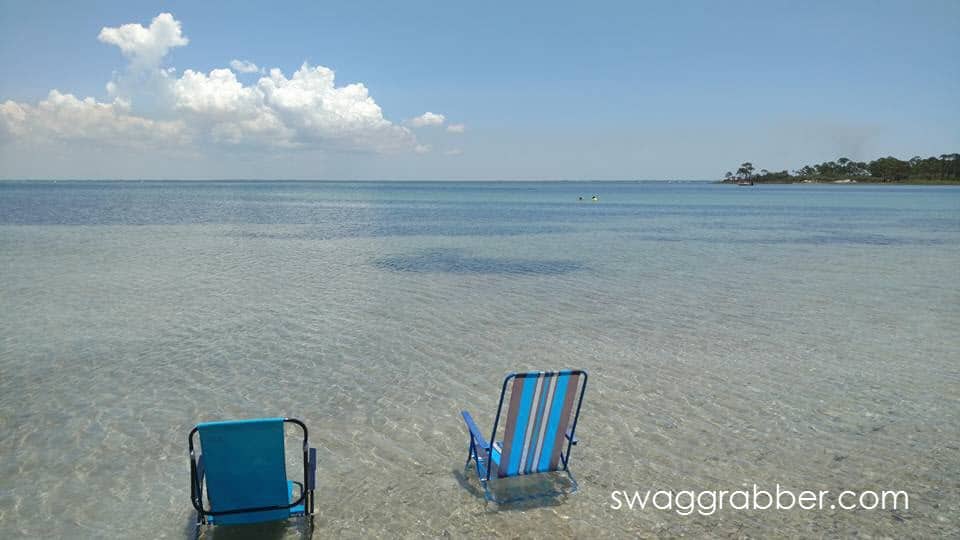 The Forgotten Coast – For my money North Florida beaches can't be beat. The picture above is one I took a few years ago at Port St. Joe state park. It isn't called the Forgotten Coast for nothing. Most beaches are undeveloped and absolutely amazing. You can sit on some and never see a another human for quite a while, especially in the state parks. If you get a chance, drive 19/98 from St. Marks to Mexico Beach. This is an absolutely gorgeous drive. It's winds along the Forgotten Coast through small cities and over bridges. Most beaches are free and state parks are only $5 to enter – can't beat that!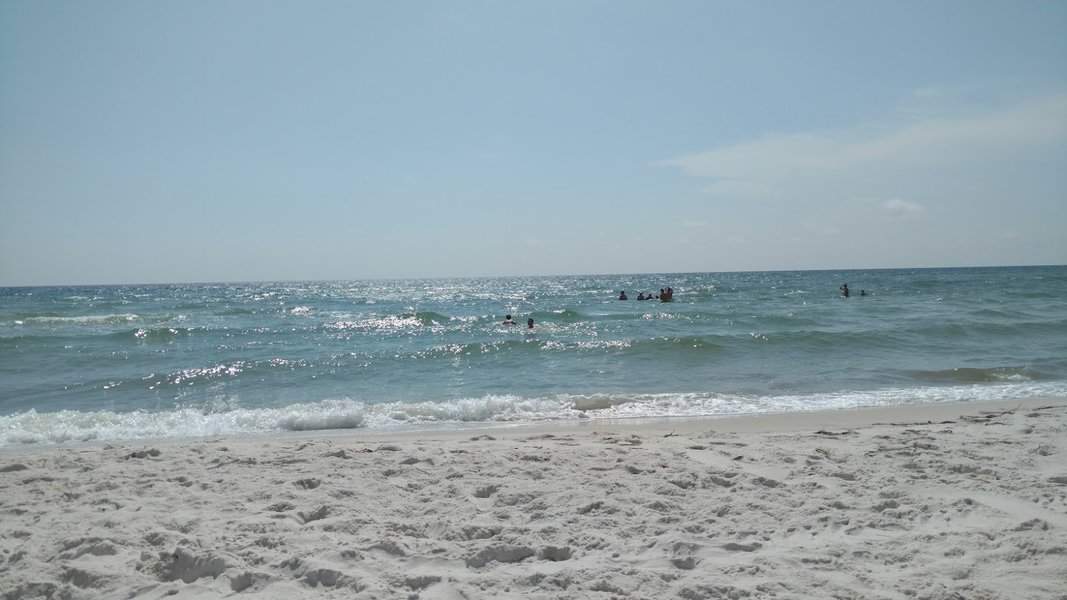 One of my favorites is St. George Island. This gem is a barrier island is probably one of the prettiest and most undisturbed beaches you will find. There is nothing on this island over three stories (four with stilts). If you visit, you must head to Aunt Ebby's for ice cream and The Blue Parrot for dinner. Trust me, after spending a few days in this part of the world, you will never go to an overcrowded beach again! Oh yea it is normally in the top ten for best beaches!
Keep an eye out!!! Located in Carrabelle, FL is America's Smallest Police Station. Directly off 98 it is pretty easy to spot…just look for the Phone booth!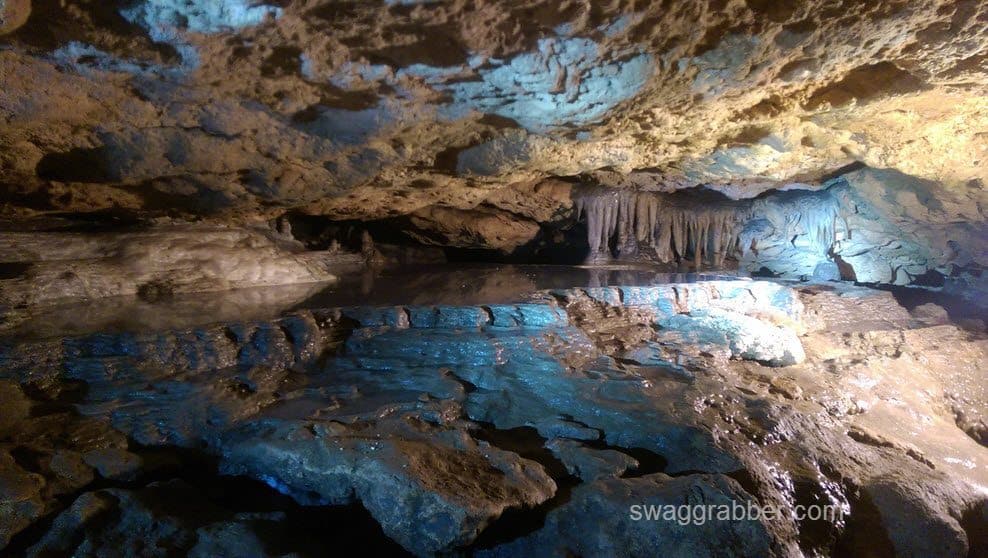 Florida Caverns State Park – This state park is the only one in Florida to offer cave tours to the public. They offer camping and kayaking too. Don't forget to do the night-time cave tour…it is awesome! Watch for the bats!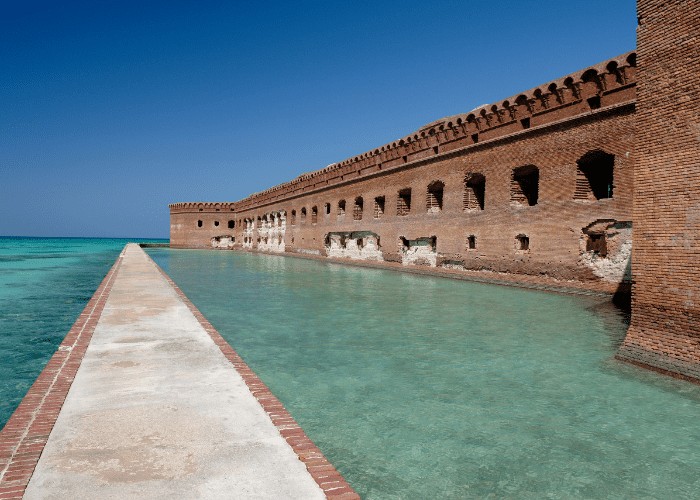 Dry Tortugas – You have probably heard of Key West, skip Key West and head to the Dry Tortugas. It's not the easiest to get to but it is definitely one of a kind. The Dry Tortugas National Park is a national park in the United States about 68 miles west of Key West in the Gulf of Mexico. The park preserves Fort Jefferson and the seven Dry Tortugas islands, the westernmost and most isolated of the Florida Keys. You can only get there by boat and camping is allowed on the island.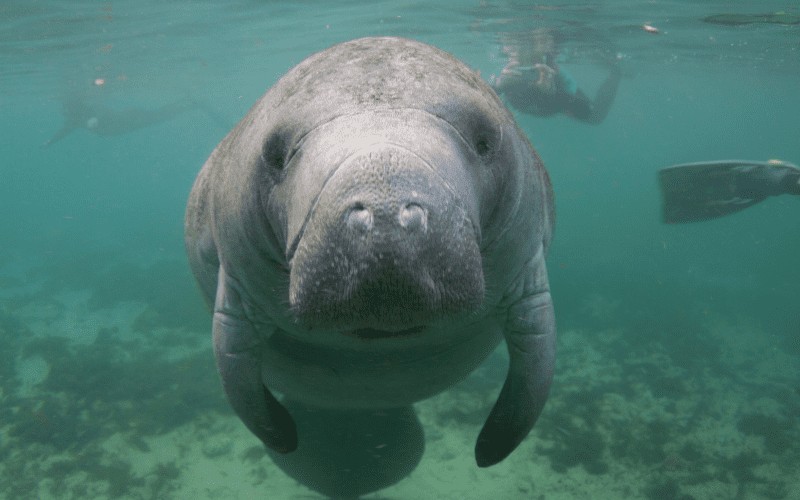 Crystal River Wildlife Refuge – In the sweet little city of Crystal River you can actually swim with Manatees. It's a great little stop to do if you are traveling on 19/98. Unlike other areas of Florida, the Federal Government allows for "passive observation" in the water, which means you can actually get face-to-face interaction with manatees!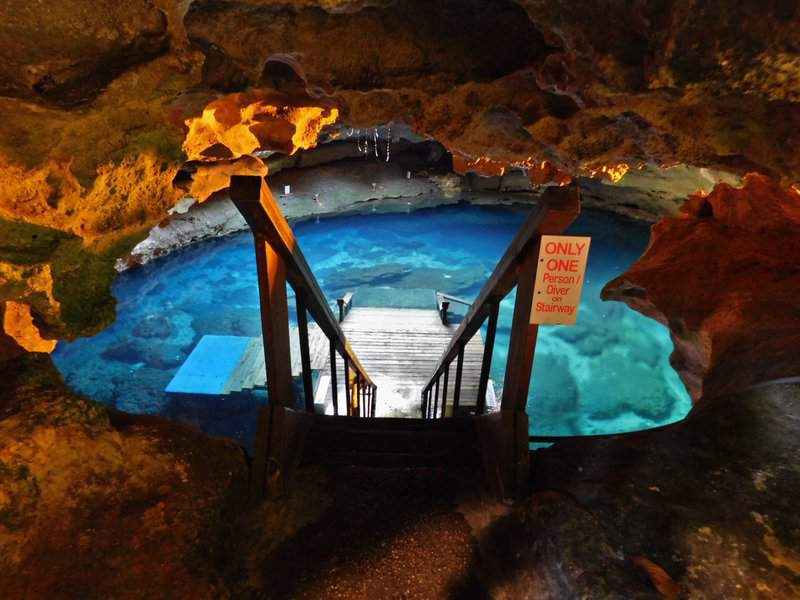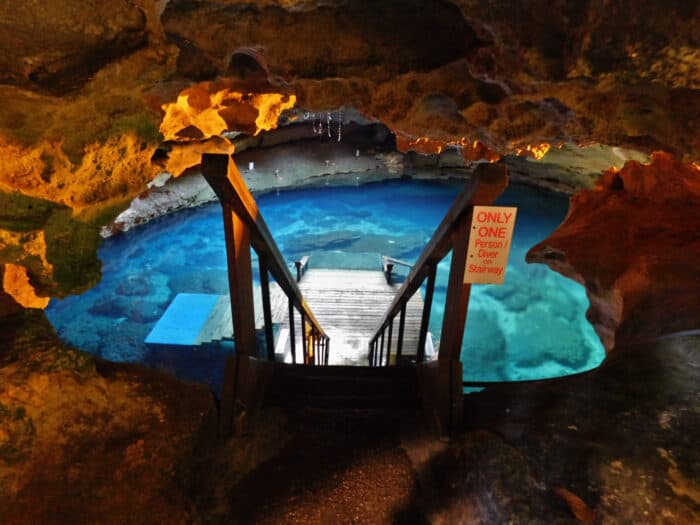 Devil's Den and the Springs in Central FL –
Most people don't realize that the center part of the state has a TON of insanely cool springs. The temperature in most is around 72 so you can swim in them all year – although the hotter months are more refreshing. and not as chilly. These are amazing for snorkeling, scuba diving, kayaking, and more. One of the coolest is called
Devil's Den
. It is so unique, they only allow scuba diving and snorkeling – no casual swimming is allowed. Don't worry though, there are a ton of other springs nearby to spend the day at!
Some of the nearby springs include: Silver Springs State Park, Cypress Springs, Ginnie Springs, and Little River Springs.  You can go tubing in the Itchnatuckney or Rainbow Springs which are nearby!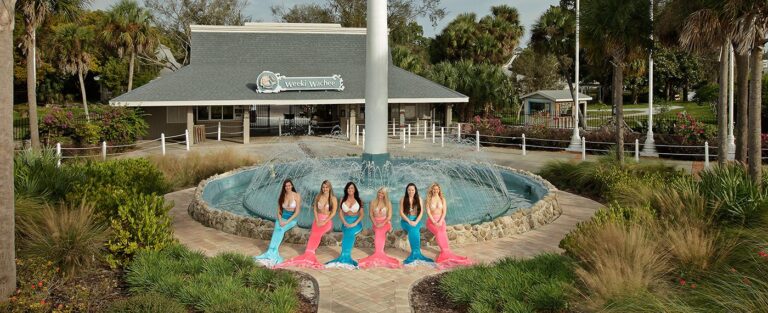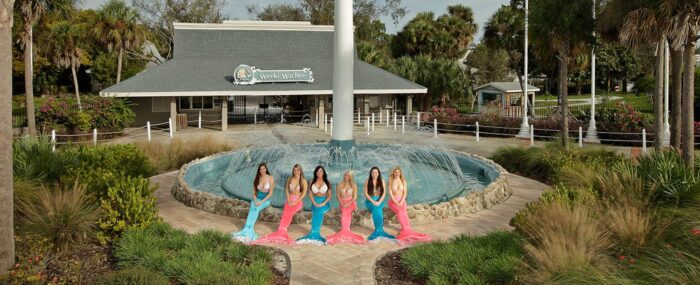 Weeki Wachee Springs – Located about an hour north of Tampa at the crossroads of U.S. 19 and State Road 50, Weeki Wachee is more than just a mark on a road map. Weeki Wachee is an enchanted spring — the only one of its kind in the world — and one of Florida's oldest and most unique roadside attractions. For almost 60 years, the fun, family oriented park has lured in visitors with beautiful mermaids who swim in the cool, clear spring waters. Weeki Wachee Springs is a magical entrance into a mysterious blue underwater world of mermaids, manatees, turtles and bubbles. Sitting in the Mermaid Theater, visitors feel like they are inside the flowing spring, and are transported back to simpler times, before super theme parks and super highways appeared. So come to Weeki Wachee Springs and see a splendid side of Florida lore, where dreams really do come true.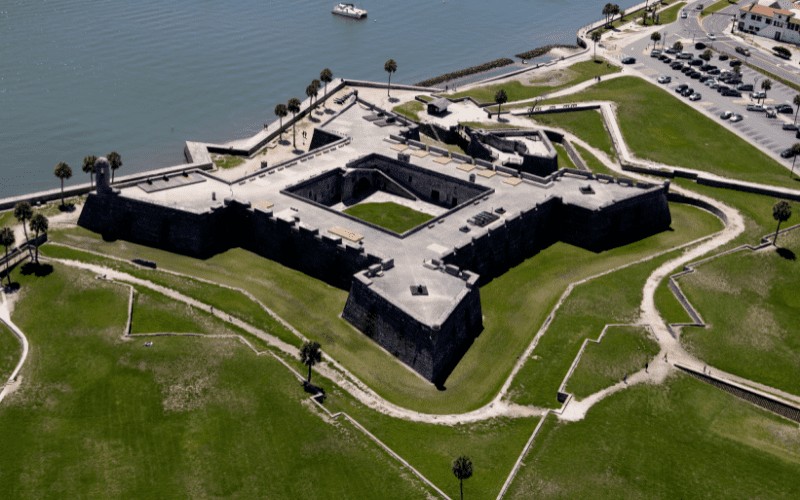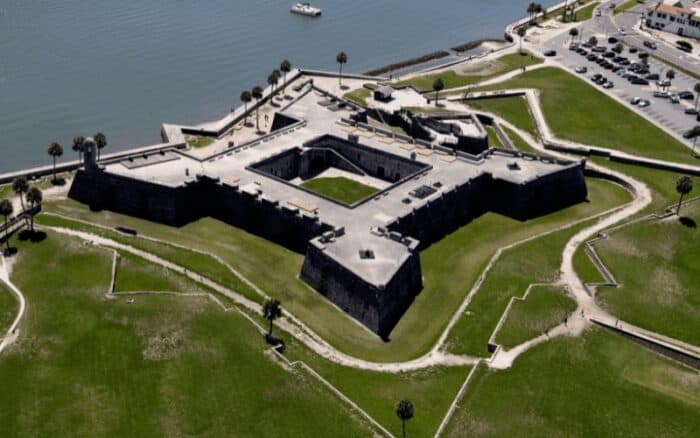 St. Augustine, FL – St. Augustine is a city on the northeast coast of Florida. It lays claim to being the oldest city in the U.S., and is known for its Spanish colonial architecture as well as Atlantic Ocean beaches like sandy St. Augustine Beach and tranquil Crescent Beach.
Probably the touristy of our list but St. Augustine is a must visit spot. It's full of history and cool stuff to see. Did I mention there is a fort? A fort with cannons!!!
Also drive down to A-street. The beaches are fantastic!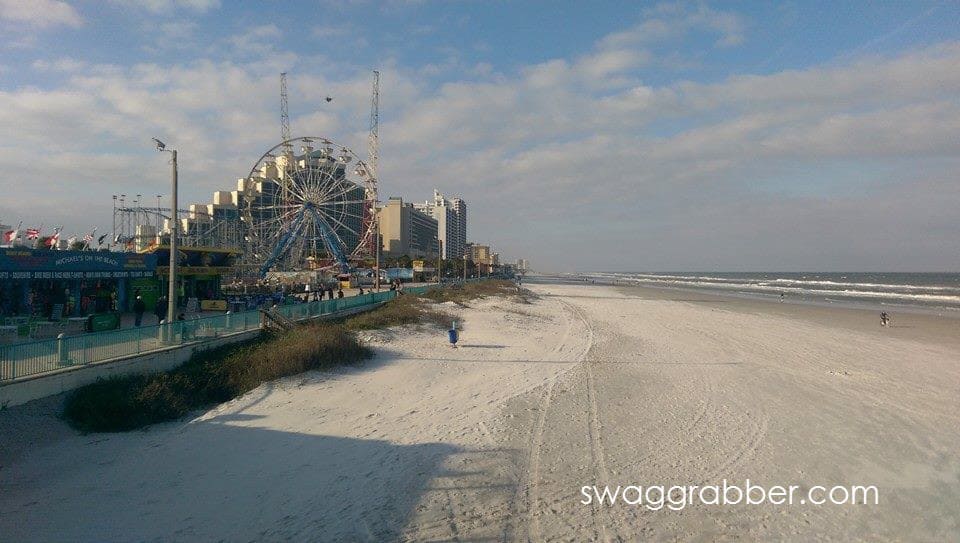 Daytona Beach Boardwalk – Florida's version of Coney Island. Daytona beach itself is awesome. It's a HUGE white beach that you can actually still drive on. Pretty amazing place to spend a day…or week. Sitting right in the middle is the Daytona Beach Boardwalk. Not a lot to it but it is really cool. Definitely must visit if you are heading to Daytona!
UPATE – the main boardwalk area is changing. The area has been pretty shut down since 2020.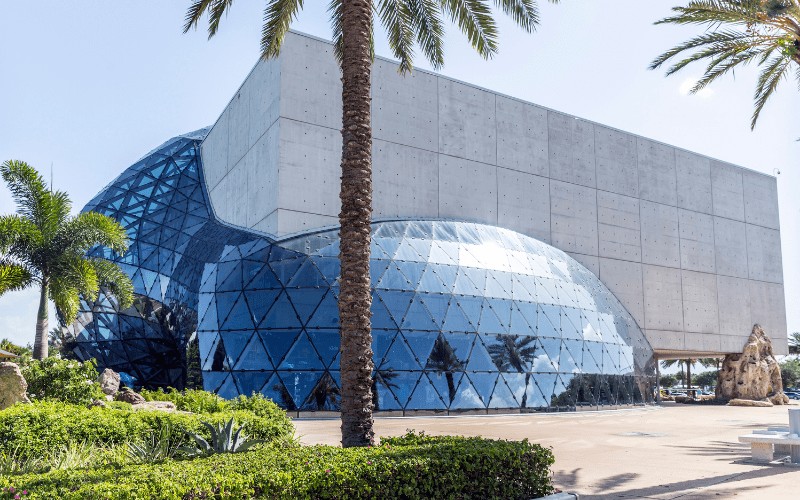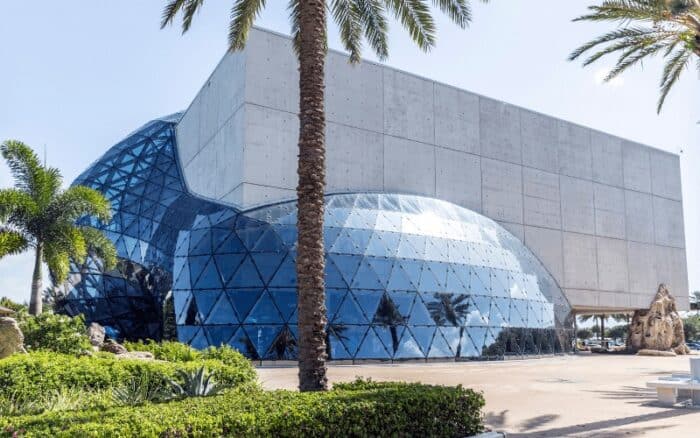 The Dali Museum, St. Petersburg – Some may be surprised to find out that outside of Spain, there is a huge, incredible collection of Salvador Dalí's work seemingly tucked away in St. Petersburg Florida. Located in a stunning building on the scenic downtown St. Pete waterfront, this iconic museum is the perfect jumping-off point to explore the rest of the city. Spend the morning at the museum and the afternoon in downtown St. Pete. If you got time, head to the beaches, they are beautiful here too!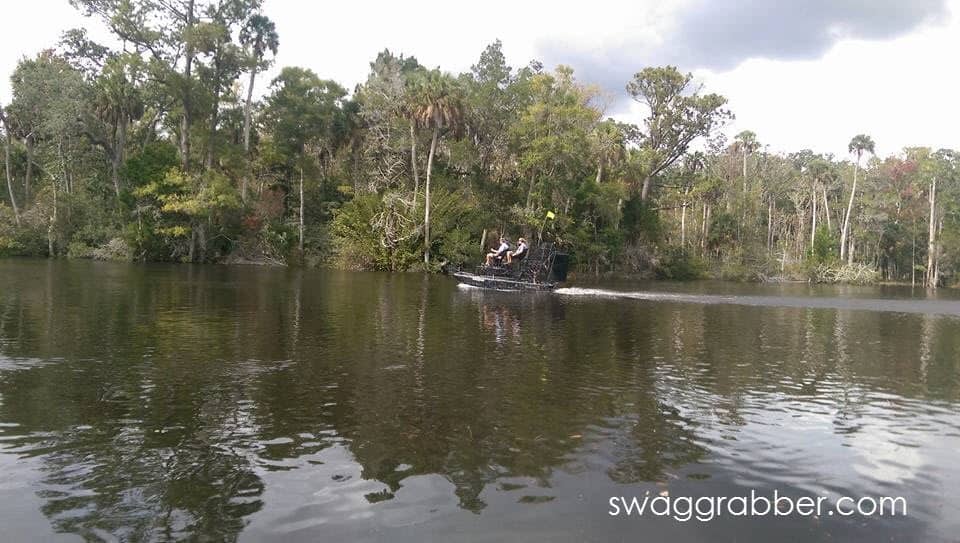 Airboat Rides – Near Orlando you can take air boat rides. These are a TON of fun and a great way to see the back woods. They are loud and crazy trips which most kids will probably love. Not a good idea for little ones though.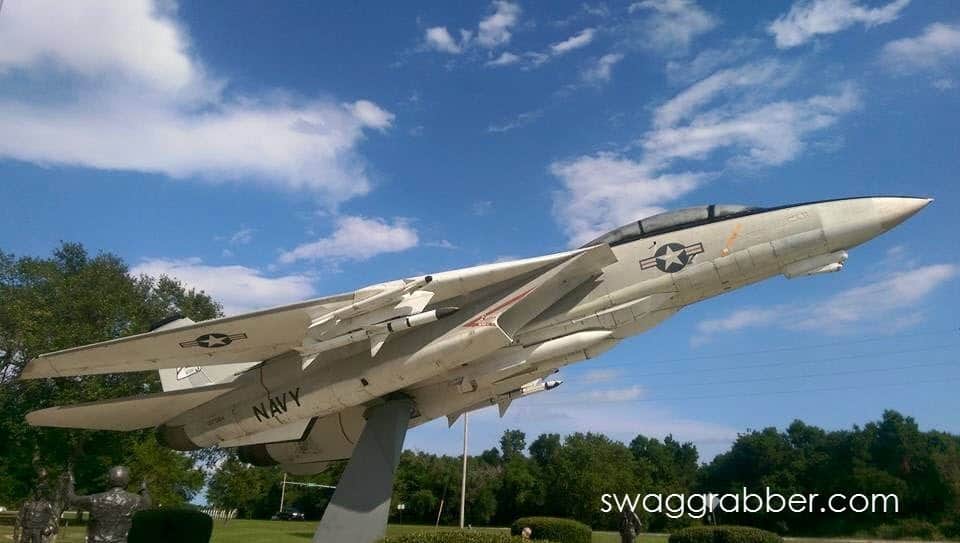 National Naval Aviation Museum – is a military and aerospace museum located at Naval Air Station Pensacola. This place is amazing!
NOTE – currently you must be active or retired military to get into the museum. 
The museum is open 9:00 am to 5:00 pm every day except Thanksgiving Day, Christmas Day and New Year's Day. Parking and admission to the museum are free, though donations are welcome. Some exhibits inside the museum, such as the theatre, charge separate admission.
You can literally spend an entire afternoon walking around this HUGE museum. The kids love it because they can sit in aircraft and there is tons to play with!
There are so many fun places to visit in Florida. These are my favorites, now I want to hear yours. Leave your favorites in the comments!
Save
Save
Save
Save
Save