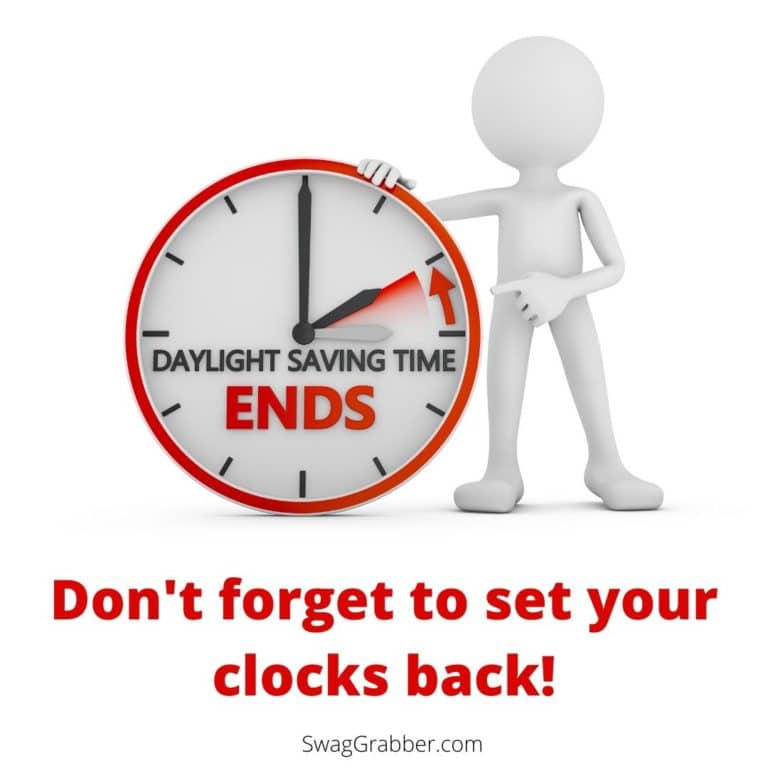 Its the end of Daylight Savings Time so we need to change our clocks back an hour tonight.  I still think this is a silly thing we do but I will take the extra hour of sleep!
Change your clocks now so you can enjoy an extra hour of sleep tomorrow morning 😉
Everyone in Arizona, Hawaii, Puerto Rico, Virgin Islands, Guam, and American Samoa can ignore this because they don't participate in Daylight Savings Time! Did you know that?