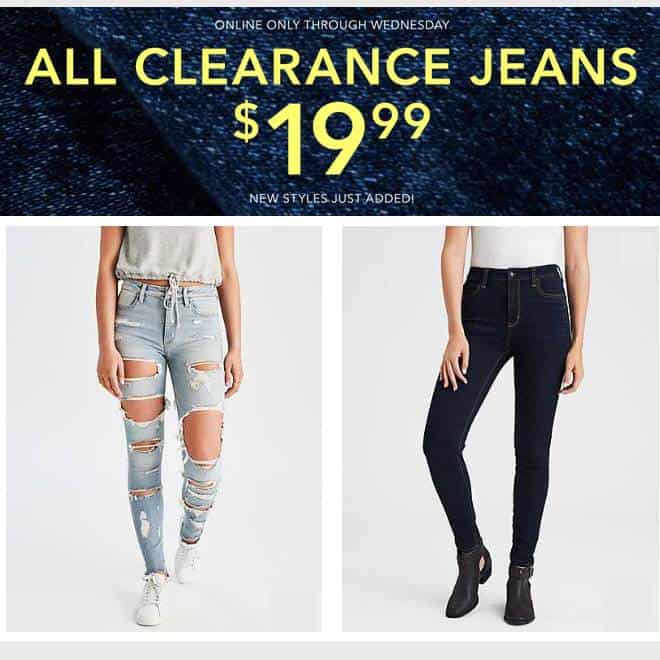 American Eagle has all AEO Clearance Jeans for $19.99 Per Pair AND they are offering free shipping on any $50 purchase. Buy three pair and you will get free shipping too. Great time to stock up!
Here are a few of the styles I see at this price!

To get this deal: Go here and select "Men" or "Women" under the announcement of the jean sale (in the middle). If you want free shipping, select three pair and add them to your cart. The discount and free shipping should be automatically applied to your cart!