GroopDealz: Large Vintage Travel Posters Only $4.77 – 129 Options!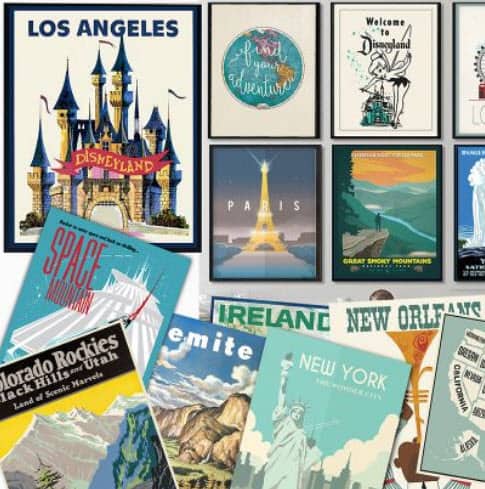 GroopDealz has the
Large Vintage Travel Posters – 129 Options!
marked down from to $4.77. This product is expected to ship by May 29th. $3.73 for the first item and $0.73 for each additional.
Your Visual Passport To The World!
Our vintage travel posters feature a broad spectrum of destinations from the first half of the 20th century & the golden age of travel.
Own a little piece of history while enjoying some oh so fascinating, world wide, much loved destinations.
The advertisements of old may not be around any longer but here the designs can remain in perpetuity for us all to admire. Though they were not originally intended to be fine art, the posters are the perfect retro well-designed look for today's interiors.
Imperfections in grain, variations in texture & tones, slight fading or aging, are the usual in vintage prints, giving them their unique character and charm. The images may show their unique pre-computer age artistry, designs, quirks & techniques.
More Deals You Don't Want to Miss...