Kohl's Black Friday Doorbusters LIVE ONLINE NOW – Now Easier to Get Kohl's Cash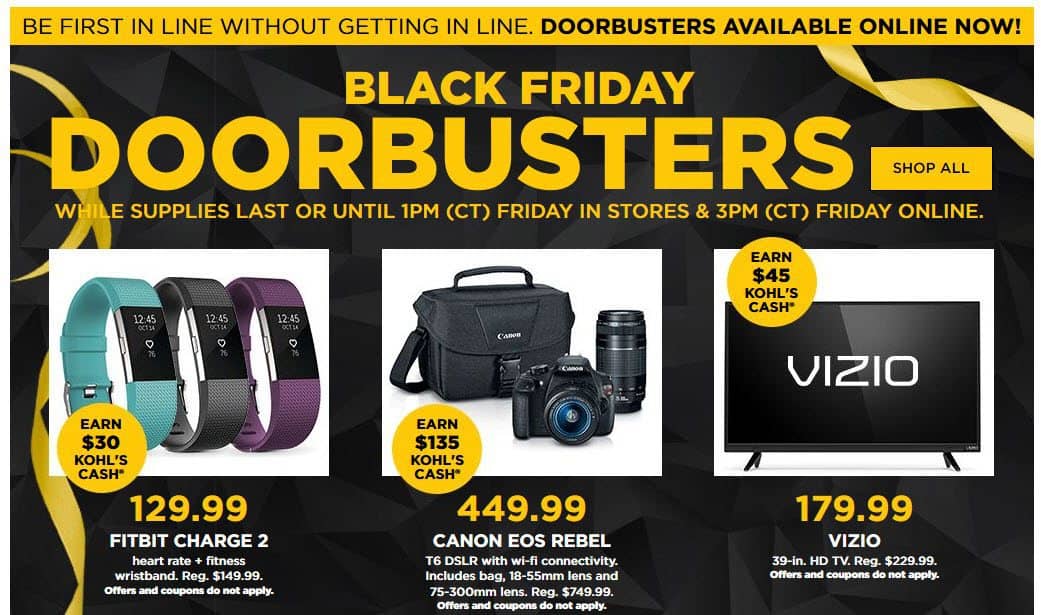 Kohl's Doorbusters are available online right now. Get $15 in Kohl's cash for every $50 you spend. Use code NOVSAVE15 to get an additional 15% off.  Also it looks like they have changed the rules on Kohl's cash – If you make a purchase within $2 of the Kohl's Cash® earned criteria, you will receive Kohl's Cash®. For example, if you place an order of $48, we will round that purchase up to $50 and distribute $10 Kohl's Cash®.  How cool is that?
Here's a few of the deals I see available…
Xbox One S 500gb Minecraft bundle or PS4 unchartered bundle $249.99 – get $75
Kohl's CashXbox One 500GB Name Your Game Bundle $199 – get $60 in Kohl's cash (if you spend $200)
Fitbit Charge 2 $129 – get $30 in Kohl's cash
39″ Vizio TV $179 – get $45 in Kohl's cash
GO HERE to see them all!
More Deals You Don't Want to Miss...