Looking for things to entertain the kids while stuck at home? Board games are always a great idea. Nothing like getting the family together to enjoy some quality times.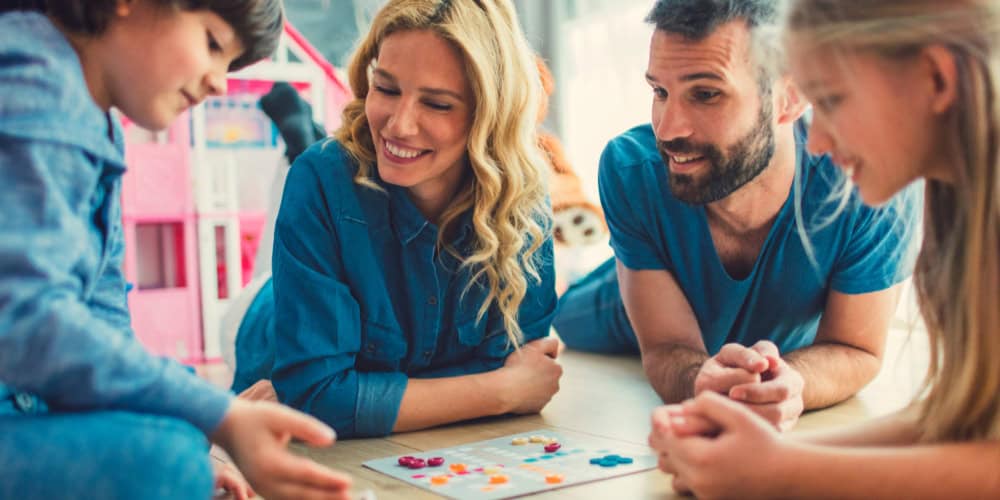 Board games offer an entertaining and educational way to engage children of all ages. From classic board games like Monopoly, Chutes and Ladders, Scrabble and Connect 4 to modern favorites like Exploding Kittens or Code Names, there are a variety of fun options for kids of all ages.
Younger kids typically prefer simple games with plenty of color and recognizable characters. Preschoolers may enjoy character-driven memory games or "first" board games such as Hi Ho! Cherry-O or Candy Land.
Middle grade children, especially those ages 7 to 10, typically benefit from more complex strategy board games such as Catan Junior or Ticket to Ride: First Journey.
Tweens and teens may enjoy longer, more complex board games such as Pandemic or Settlers of Catan. These are usually more fun for adults too!
No matter their age, cooperative board games are a great way to teach children teamwork and collaboration while they have fun playing together. Popular cooperative board games include Forbidden Island, The 7th Continent and Betrayal at House on the Hill.
Board games provide an enjoyable way to spend time with family and friends while teaching kids important social skills like problem solving, communication, logic and strategy. There's no limit to the ways in which you can use board games to have fun and teach children valuable lessons at the same time. With so many great options available, you're sure to find the perfect board game for your kids!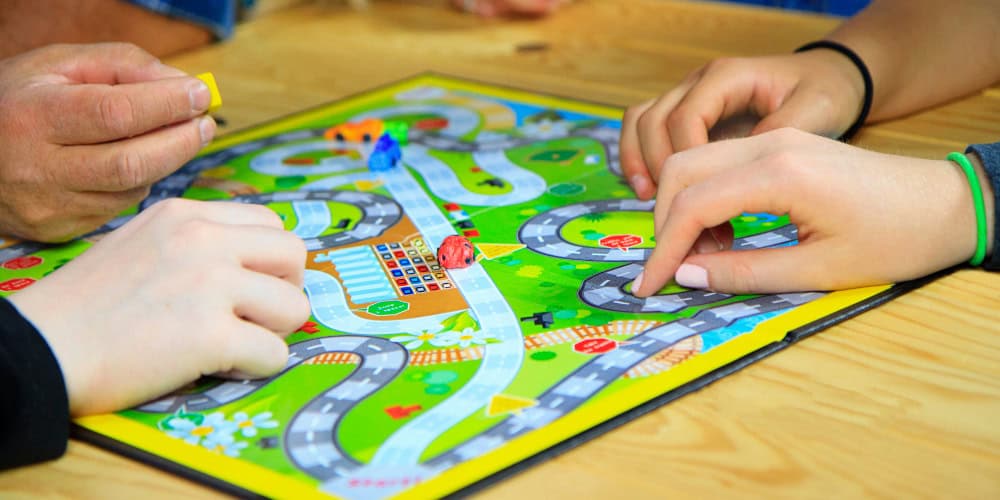 Board Games for Kids of All Ages
Here are 30 Board Games for Kids of All Ages sure to help you find your next favorite…
Board Games for Preschoolers:
Don't Step in It Unicorn Edition
Crocodile Dentist
World of Disney Eye Found It
Pete the Cat The Missing Cupcakes Game
The Cat in the Hat I Can Do That Card Game
The Sneaky Snacky Squirrel
Hi Ho Cherry O Mickey Mouse Edition
Race to the Treasure

Board Games for Kids 5 to 8:
Kanoodle Extreme
Operation
Clue Jr.
Scrabble Junior
Mouse Trap
Hot Potato
Hedbanz

Board Games for Kids 8 to 12:
Castle Panic
Life
Guess Who
Monopoly Fortnite Edition
Don't Lose Your Cool
Sequence
Watch Ya Mouth
Five Crowns

Board Games for Kids 12 and up:
Stratego
Othello
Jenga
Code Name
One Night Ultimate Werewolf
Googly Eyes
Ticket to Ride

Get a FREE trial to ABC Mouse educational programs!